On Saturday, a police officer was proposed to by her girlfriend at the Pride in London parade. People cheered as the woman got down on one knee in front of her partner.
And people really loved the moment.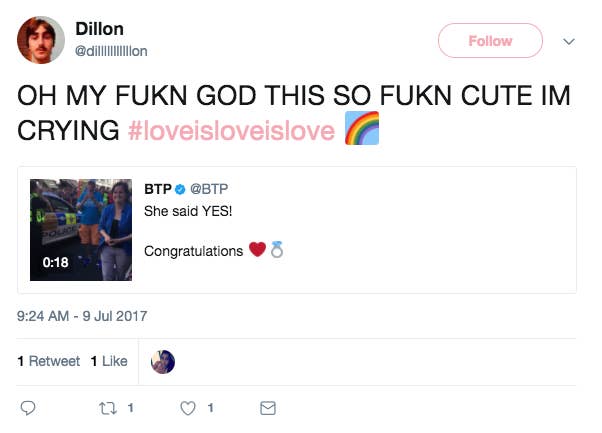 Last year a police officer was the one doing the proposing during Pride.
The theme of this year's Pride celebrations was "Love Happens Here". London mayor Sadiq Khan said: "Here in London you are free to be who you want to be, and love who you want to love."
UPDATE
This post has been updated to remove the names of the couple at their request.