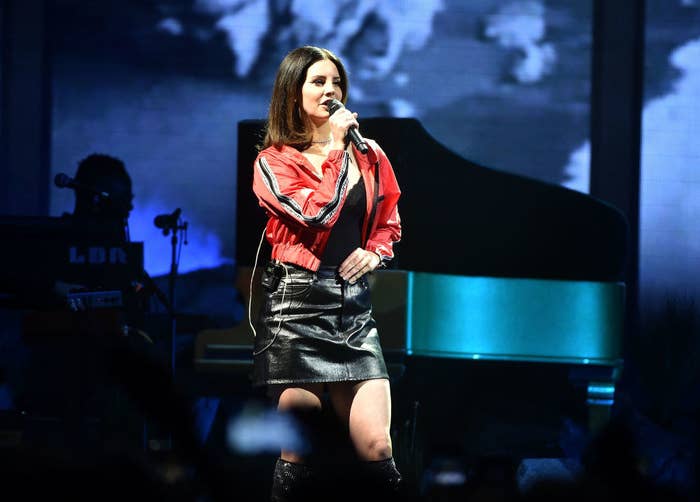 Police have arrested a man on suspicion of attempting to kidnap singer Lana Del Rey hours before she was due to perform a concert in Orlando on Friday.

The 43-year-old suspect, named by police as Michael Hunt, was arrested outside the Amway Center in Orlando where Lana Del Rey was scheduled to perform, following a tip-off to police about a "credible threat". U
He was found one block away from the concert venue and upon arrest Hunt had a knife and tickets for the concert.

Orlando Police said they arrested Hunt for aggravated stalking and attempted kidnap of Lana Del Rey.

Orlando Police Department said in a statement "On Friday, OPD determined this was a credible threat and worked swiftly to ensure the safety of everyone involved and of everyone who attended the show.
"We rely on the community to call in anything suspicious. If it weren't for that tip, authorities might have been unaware of the threat Hunt posed."

The concert went ahead as normal and Lana Del Rey posted this video to Twitter thanking fans for coming.

Hunt is being held at Orange County Jail with no bond, charged with aggravated stalking with a credible threat and attempted kidnapping with a weapon.