Jamaican bobsleigh team member Jazmine Fenlator-Victorian broke down during a press conference at the Winter Olympics in Pyeongchang on Saturday. She spoke about the importance of children seeing people who look like them compete in the Olympics.
The team is made up of Fenlator-Victorian, Carrie Russell, and Audra Segree – they are Jamaica's first women's bobsleighing team to compete at the Olympics.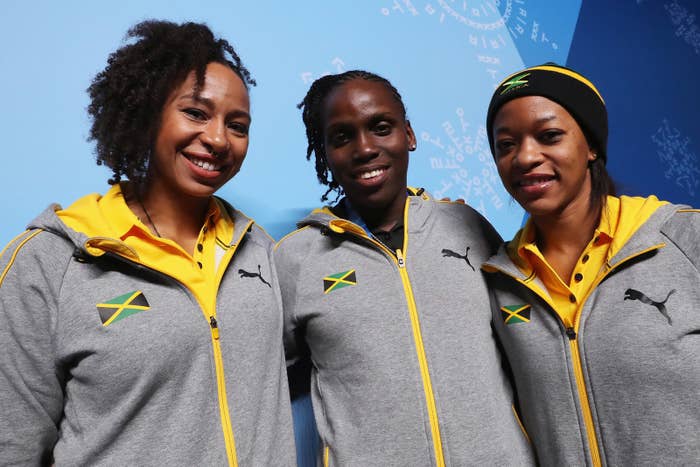 "It's important to me that little girls and little boys see someone that looks like them, talks like them, has the same culture as them, has crazy, curly hair and wears it natural, [and] has brown skin, included in different things in this world," Fenlator-Victorian said.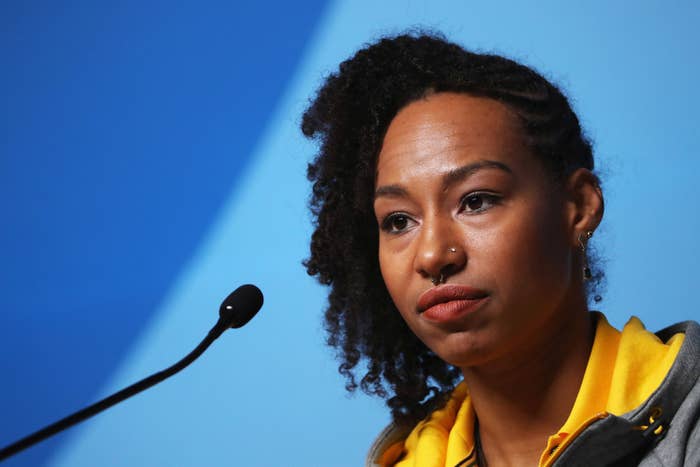 "When you grow up and you don't see that, you feel that you can't do it. And that is not right. So coming back home to Jamaica, I wanted my Jamaican people to see that they can do it, and that there's not just one path this way or one path that way to get out of poverty or to make money or to make a name for themselves."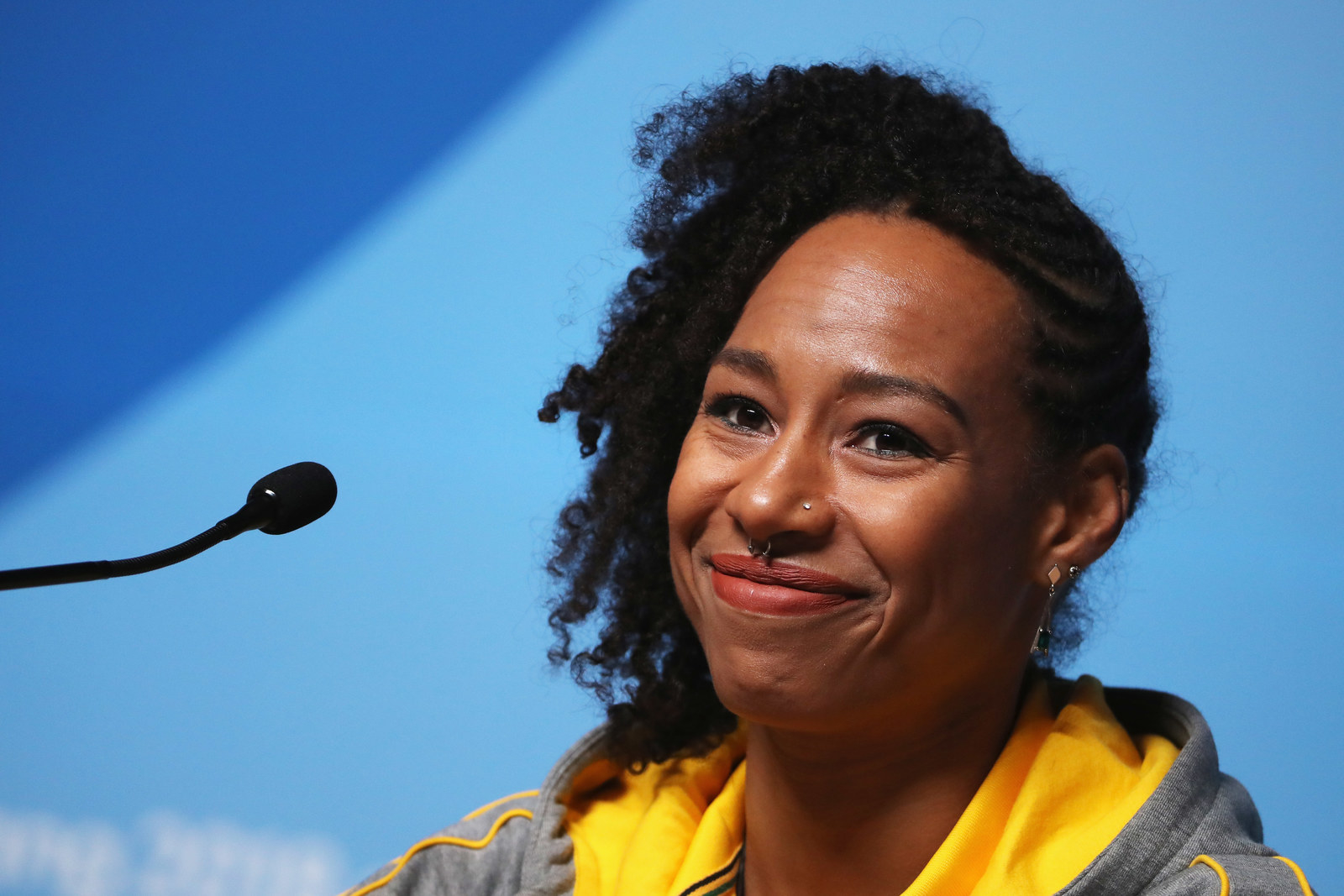 "If they wanna be a Winter Olympian and do alpine skiing, now they see their fellow Jamaicans in the Winter Olympics."
In 1988 the Jamaican men's bobsleigh team made history by becoming the country's first Winter Olympians, which inspired the movie Cool Runnings.
The women's bobsleigh training heats begin this Saturday, 17 Feb.