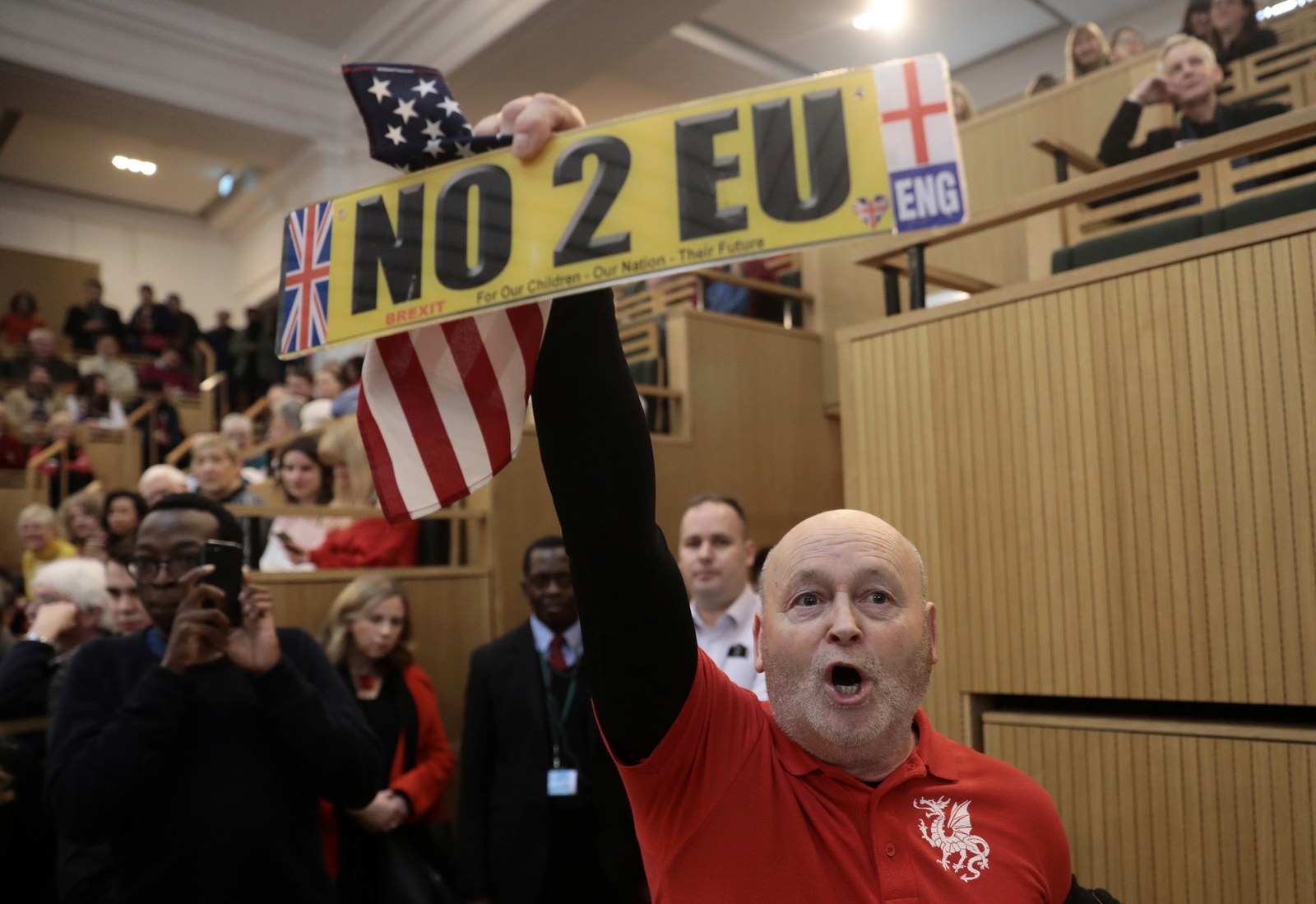 A speech by London mayor Sadiq Khan was disrupted by a far-right group quoting the Magna Carta and shouting slogans in favour of US president Donald Trump and Brexit.
Khan's speech to the Fabian Society conference in central London was interrupted by a group calling itself the White Pendragons.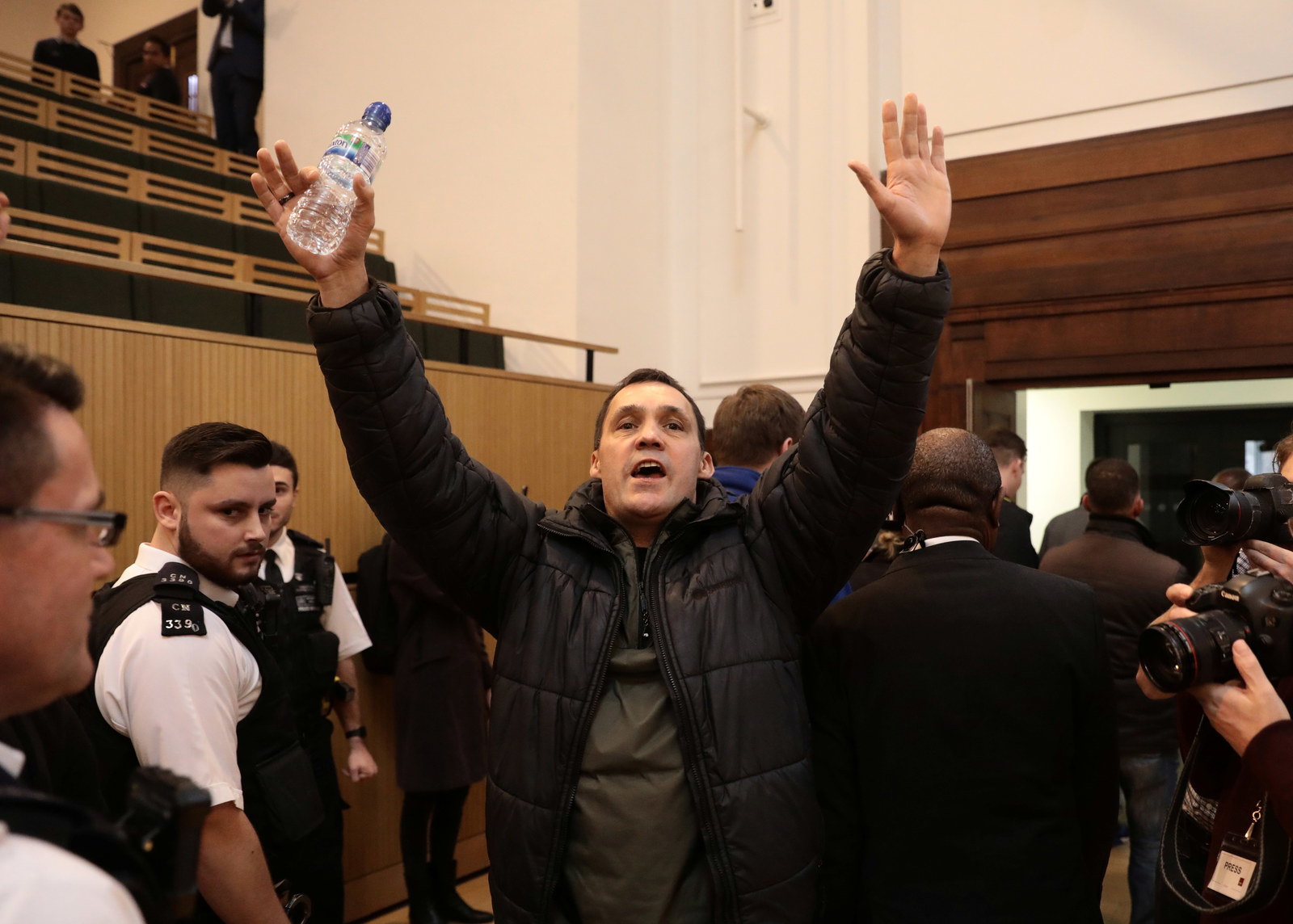 The group of men tried to carry out a citizen's arrest on the mayor, and initially refused to leave, threatening to sue anyone who touched them for common assault.
Police officers eventually removed the protesters from the venue.
Speaking to ITV News' Paul Brand outside the venue, the group denied being far-right but said Khan had no right to be Londons's mayor on account of his religion.
When asked to explain their objection to the Fabian Society, a member of the group said it was subverting the UK constitution, without elaborating further, and proceeded to quote the Magna Carta.
After the men had been peacefully led from the venue, Khan referenced a recent tweet by President Trump by saying: "It is a pleasure to be here even though we were distracted by the actions of what some would call very stable geniuses."