Meet Sharon and Andy Price from Somerset.
They told the South West News Agency they were larking around in a pub beer garden when they tried to re-create the iconic move from Dirty Dancing, where Jennifer Grey is lifted by Patrick Swayze.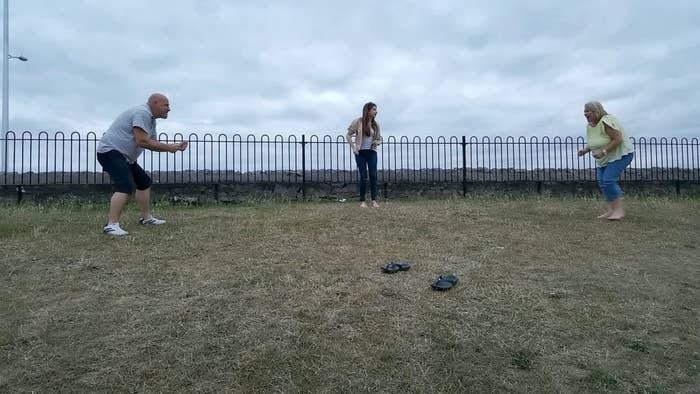 Sharon said she suggested the move to Andy as their first dance for their wedding next year.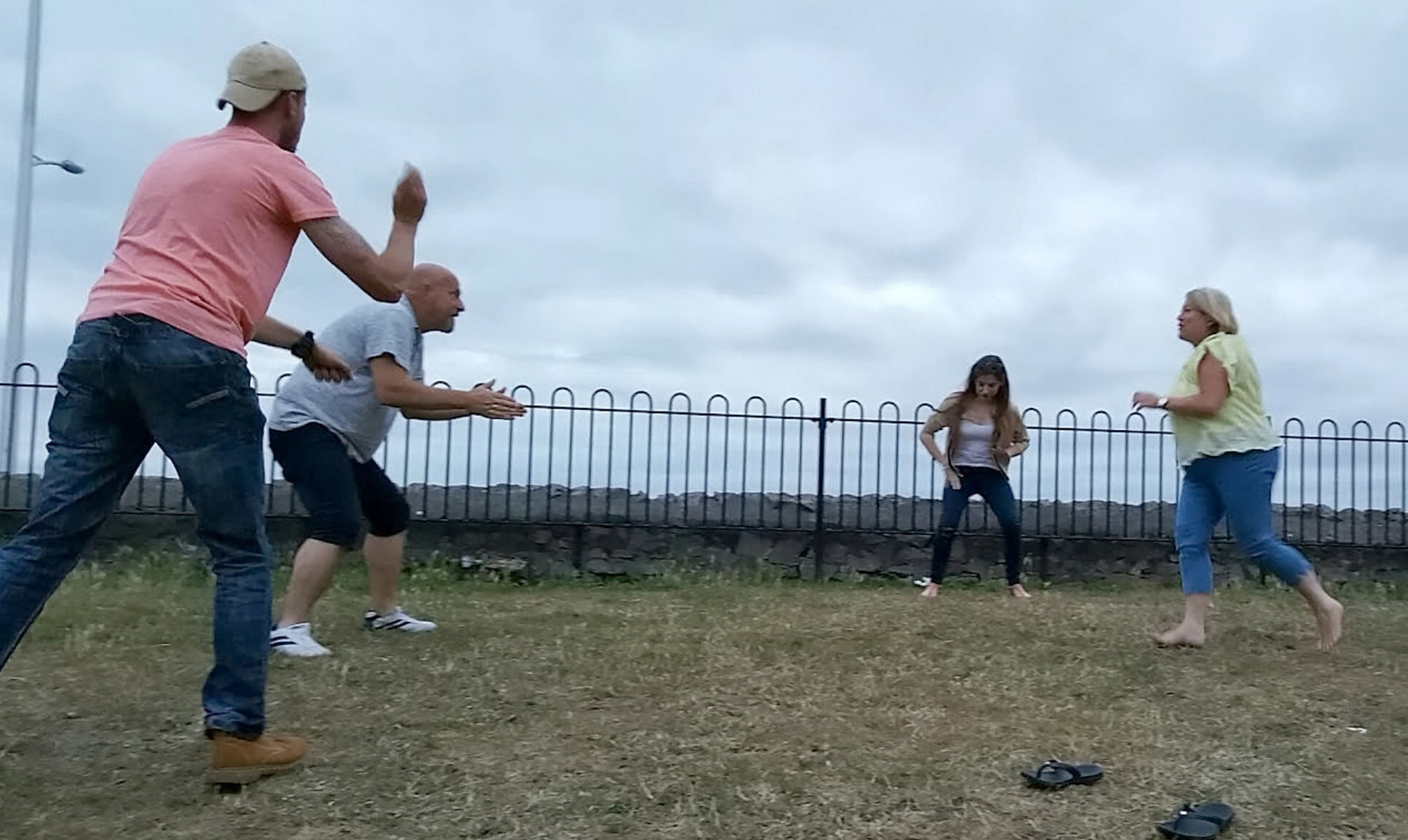 They attempted to do the move but..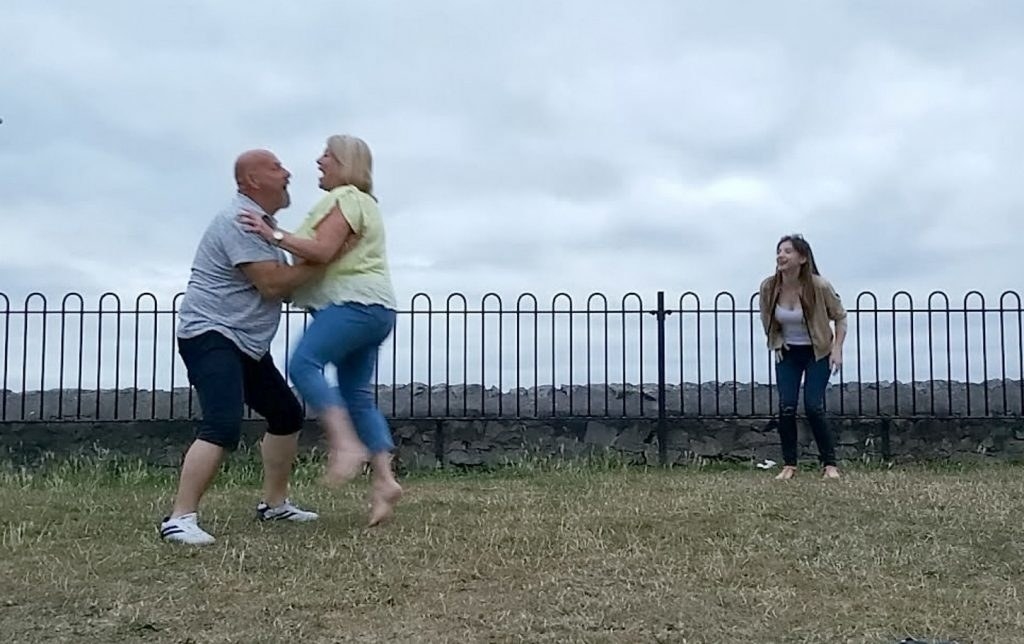 ...it didn't quite go to plan.