This Sex Toy Sucks In All The Right Places And People Truly Swear By It
Let's just say the Satisfyer Pro 2 takes its name literally.
We hope you love the products we recommend! Just so you know, BuzzFeed may collect a share of sales or other compensation from the links on this page. Oh, and FYI — prices are accurate and items in stock as of time of publication.
Listen up, hunties! I'm here to inform you about the mystical wonders of the clitoral orgasm! Actually, no I'm not, but I have something that'll get you moaning, regardless 😏.
It's called the Satisfyer Pro 2, it's $29.95, and holy shit it's ready to suck your clit to the high heavens. I see your eyes rolling to the back of your head just looking at the packaging.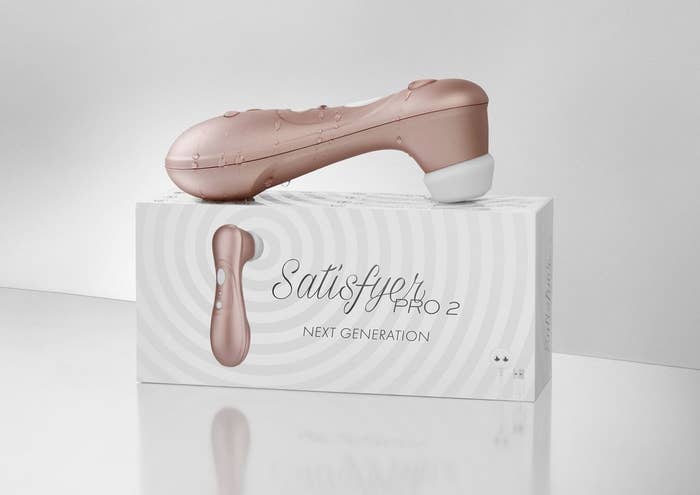 With 11 sucking modes ranging from gentle to intense, you'll be fading away into multiple orgasms back to back — which honestly sounds like a fever dream, except it's real (and so is the pleasure).
The head is made up of silky silicone, so it'll be a dual sensation kind of experience, and if legends are to be believed, it feels even BETTER where it's wetter (which means the shower or bath)!
These, uh, ~satisfyed~ customers had tremendous things to say about how it truly got them off just the way they wanted: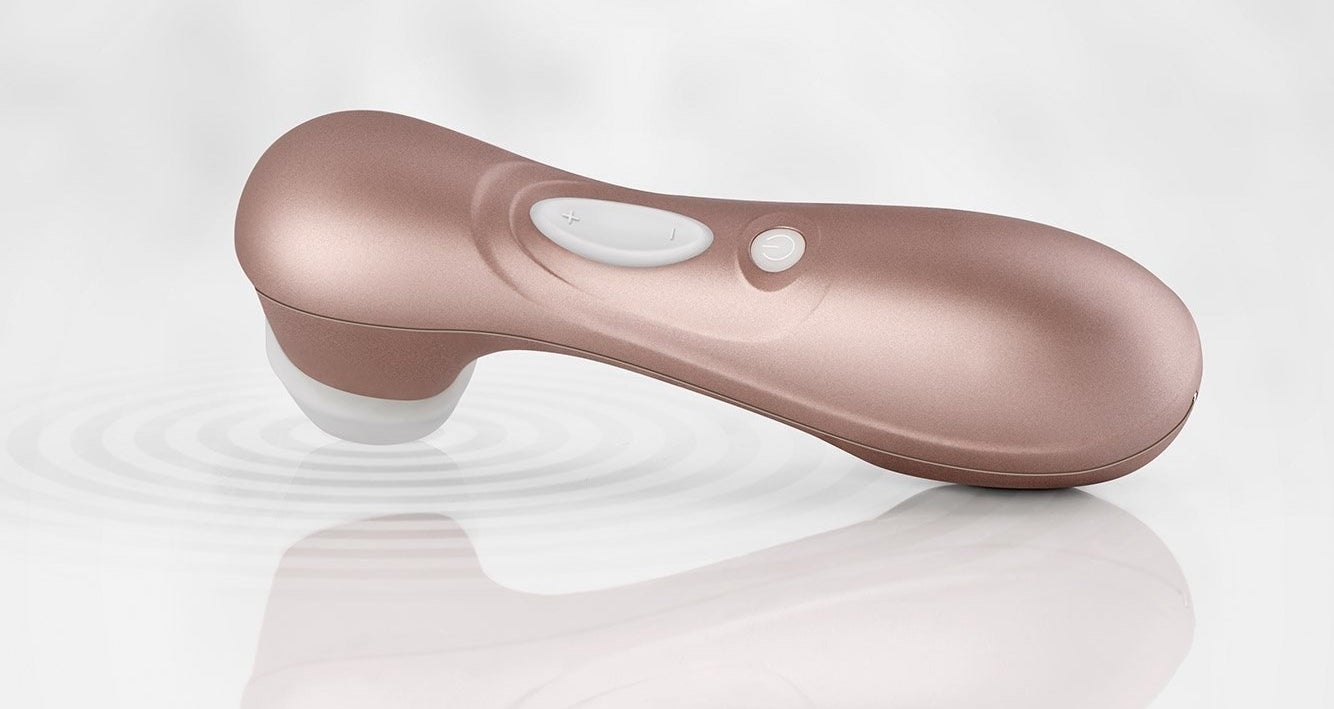 And these lovely humans had nothing but positive feelings about the Satisfyer:
"This toy is insane. It provides total toe-curling pleasure in a way very unlike a vibrator. Due to the variability of intensity of the settings, you can take your time to enjoy, or if you wish, reach the finish line in a couple of minutes. Things has gotten rather more difficult for me since hitting menopause. Well, my new little friend makes it simple." —Fizzy
"Knock it out the box, Rick!! Knock it out!! Shazam!!! My wife used this for the first time today and let's just say hot damn!! I never knew that she could come like that! In the space of 15 minutes, she busted six times! She was a 'one and done' kind of person!" —Tacoma Man
"If nothing else, get this toy. For a long time, I thought my clit was broken, I was wrong. After using this for about five minutes on different settings, I had my first orgasm. Invest in this because it pays off. Not only is it effective, but it's super easy to clean and charges quickly" —Sara
"People with clits, do yourself a favor and by one of these. You will not be sorry." —amy kassander
"This thing ROCKS! Like others have said, it feels subtle at first, but have mercy, once you get it in the right spot — here come the fireworks! Pun intended. 😎 Don't even hesitate. And I love that it's appearance makes it easy to travel with — pleasure incognito!" —APS
So if you want a vibrator that'll be able to rock your world, get the Satisfyer Pro 2 from Amazon for $29.95!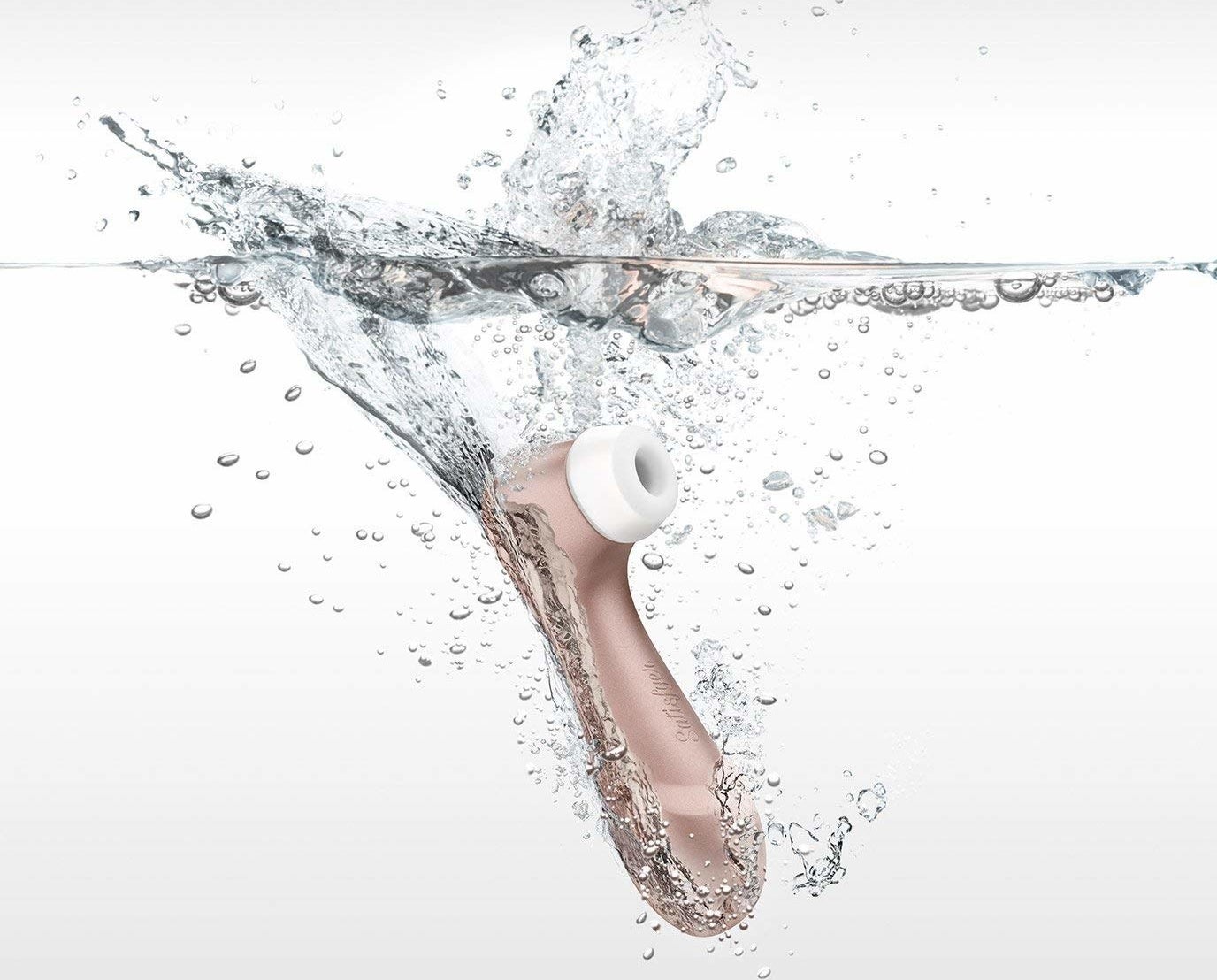 You and the Satisfyer Pro 2 are a match made in (orgasm) heaven!
Reviews here have been edited for length and/or clarity.
Shopping for something specific? Check out BuzzFeed Reviews to find the best things for every budget!