We hope you love the products we recommend! All of them were independently selected by our editors. Just so you know, BuzzFeed may collect a share of sales or other compensation from the links on this page if you decide to shop from them. Oh, and FYI — prices are accurate and items in stock as of time of publication.
Hello beautiful people! Unfortunately, winter has arrived and while we appreciate the hot chocolate, ice skating, and general activities to be done in cold weather, what we do hate is a dry face.
And that's where Olay Regenerist Micro-Sculpting Cream ($22.49 on Amazon) comes into play — it's a thick moisturizer that just might be the answer to all your dry skin problems.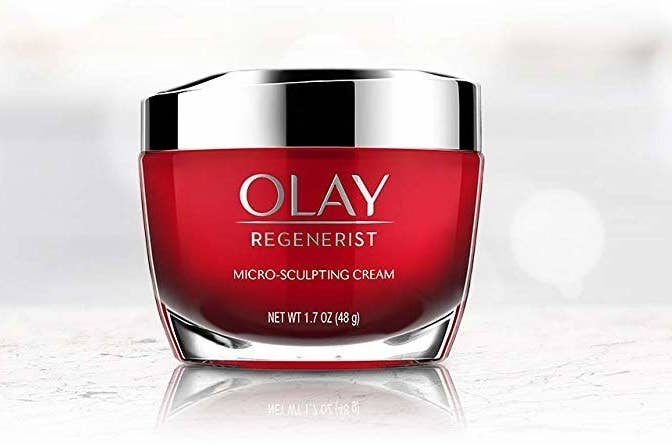 Formulated with collagen and amino-peptides, this lotion will penetrate deep into the skin's surface to improve its texture and elasticity. Plus, Olay Regenerist is compatible with oily, combination, and normal skin, which means everyone can get in on the action.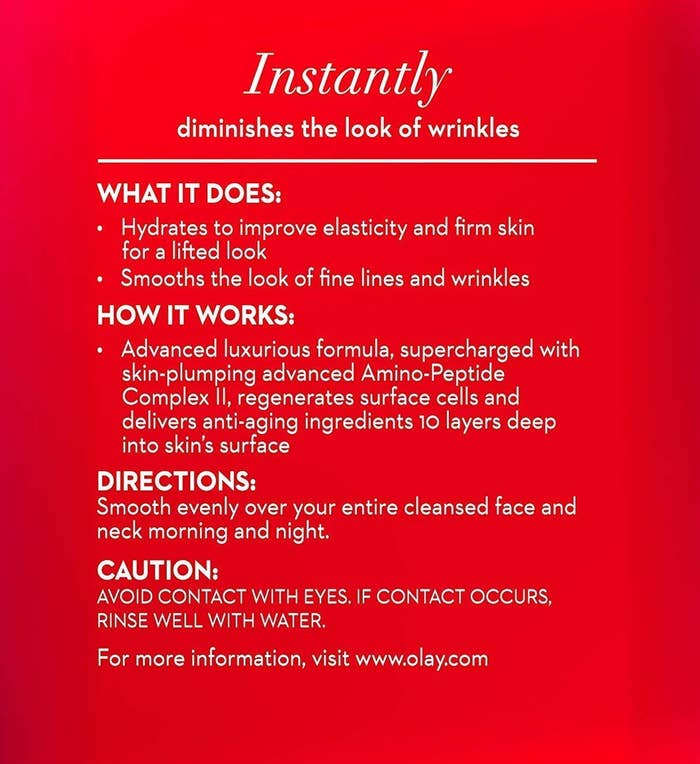 This lovely lady suffered from rosacea and said applying Olay Regenerist twice a day relieved the red marks on her face and overall made her face as soft as a baby's bottom. Sounds awesome:
Check out these testimonials about how Olay Regenerist Micro-Sculpting Cream kept their faces hydrated to the nines without being overly oily: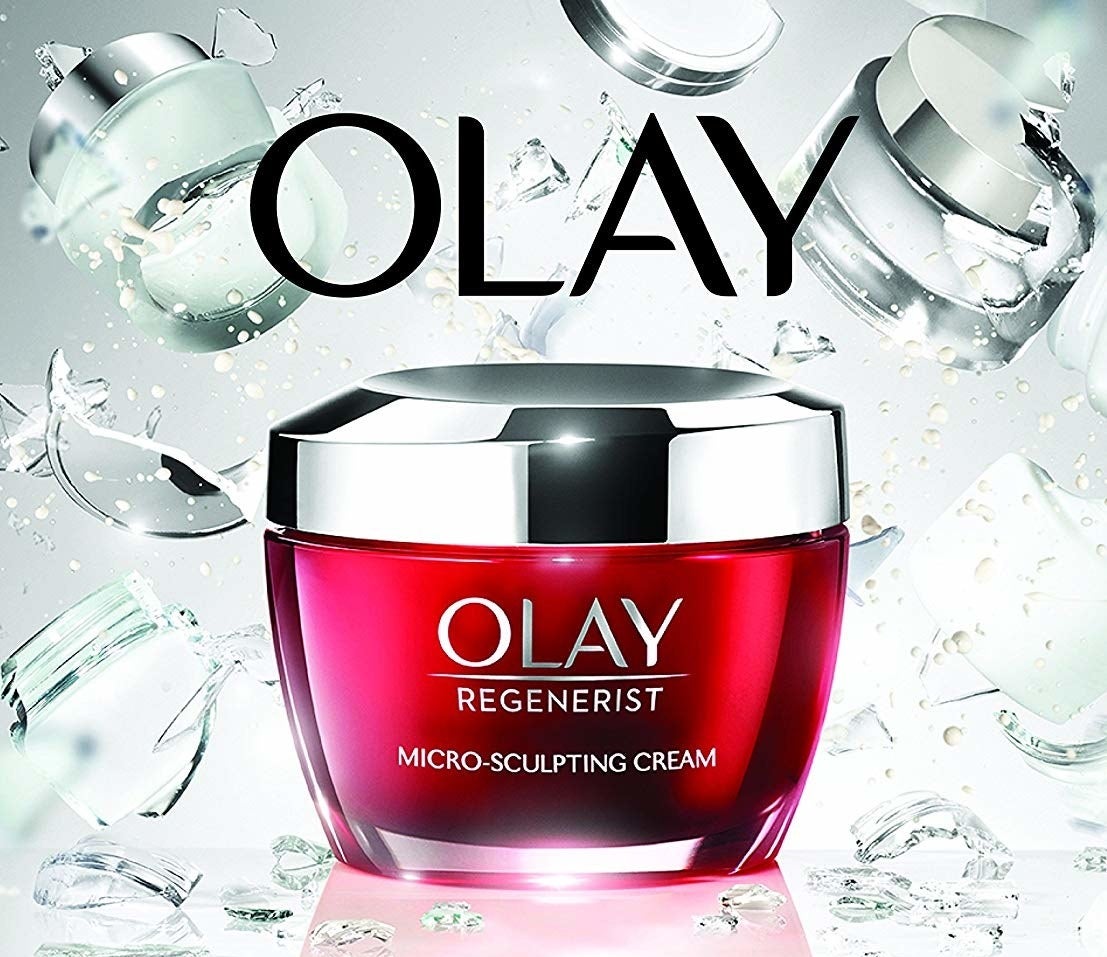 One person said the moisturizer helped with sunspots and general sunburn. Since Olay Regenerist contains hyaluronic acid and other amino-peptide complexes, it was able to soothe her face after prolonged sun exposure: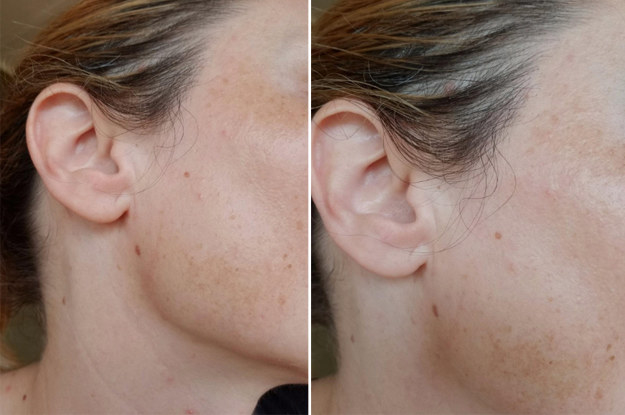 This gorgeous human just HAD to share a dope selfie and comment on just how amazing her skin has been since using Olay. She's absolutely right, moisturizing IS the secret to beautiful skin!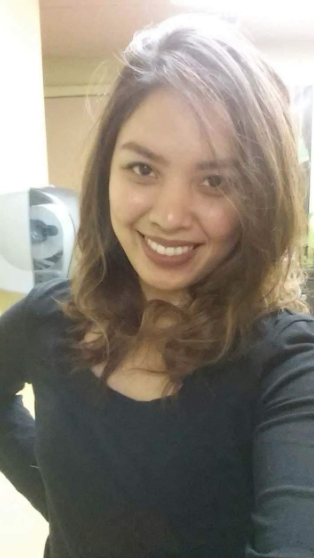 And if I STILL haven't convinced you, take a gander at these happy costumers who have older skin, oily skin, or just wanted a moisturizer to do it's only freaking job — drench your skin with hydration! It also won't irritate sensitive skin! Win!
"I don't know how it works but it does. My face looks younger and feels softer after the one time. I also use it on my neck and upper chest. The product has a clean smell, but you can purchase unscented too. I'll be using this for a long time." —DB
"I love this cream! It is thick, rubs in well with no leftover stickiness, and has a very pleasant smell. It leaves my skin smooth and soft and, so far, I have no wrinkles. I have received many compliments about the softness and smoothness of my facial skin and people are amazed when they find out my age. I highly recommend to all!" —Kindle Customer
"After the first time I tried this, I purchased another jar. I know this will be a staple in my beauty routine. It is hard for me to find a moisturizer that moisturizes and doesn't cause skin irritation. This does the trick. I absolutely love it." —Lori Gresh
"I recently turned 30, so I didn't think I needed a wrinkle repair cream yet, but wanted to start taking better care of my skin now as a preventative measure. I was pleasantly surprised that even though I wasn't expecting any noticeable results, I just wanted a moisturizer. My skin has become brighter, smoother, and 'younger' looking after just a few weeks of use. I didn't notice that my skin had already started showing signs of aging until I started using this cream and saw how much better my skin started looking! It is visibly brighter and smoother and I have my 'youthful' glow back!" —Jennifer Shea
So if you need a moisturizer that'll PENETRATE your skin's layers to give you some much-needed hydration, give Olay Regenerist Micro-Sculpting Cream a try! Get it from Amazon for $21.79.
Go and get your skincare on, boo!
Reviews here have been edited for length and/or clarity.
Shopping for something specific? Check out BuzzFeed Reviews to find the best things for every budget!