This Cult-Favorite Foot Cream Can Remove Your Calluses Without Breaking A Sweat
O'Keeffe's Foot Cream is here to save the day!
We hope you love the products we recommend! All of them were independently selected by our editors. Just so you know, BuzzFeed may collect a share of sales or other compensation from the links on this page if you decide to shop from them. Oh, and FYI — prices are accurate and items in stock as of time of publication.
Hey y'all, do you suffer from dry feet? Do your heels look and feel tight and wound up? Or maybe they're just a little uncomfortably cracked?
Well, if any of those things apply to you and you're sick and tired of having gross peeling skin where it should be smooth and supple, look no further than O'Keeffe's Healthy Feet Cream! It's only $7.76 and can give you the winter relief you've been searching for.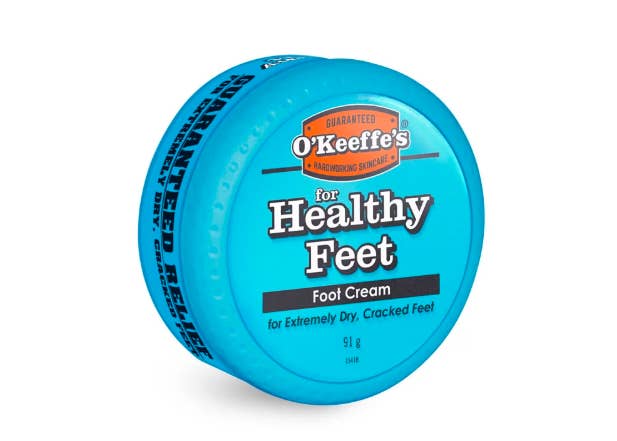 O'Keeffe's creates a protective layer on your skin with the help of a fancy-schmancy Allatoin formula to instantly boost moisture on a part of your body that is, quite honestly, used to being dry AF.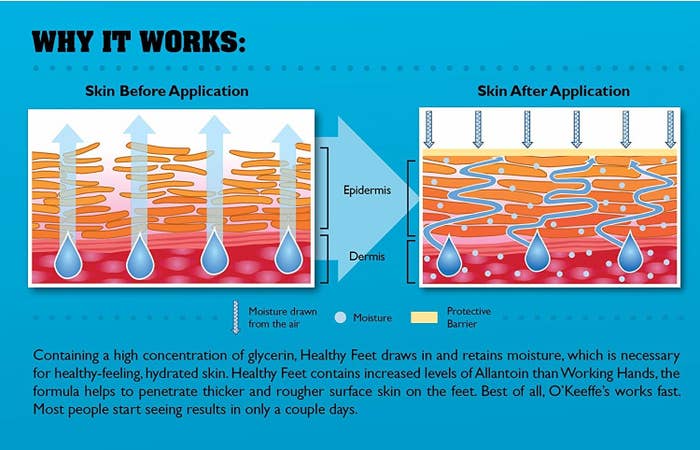 All you have to do is rub it onto your feet once or twice a day, and the formula will be able to penetrate your skin so it won't feel so ashen or tight. Plus, it makes your feet look 10x better without spending $30 on a pedicure.
But if you need to see this magic for yourself, check out this reviewer who went from cracked and struggling to smooth and smiley. A picture sure does say a thousand words: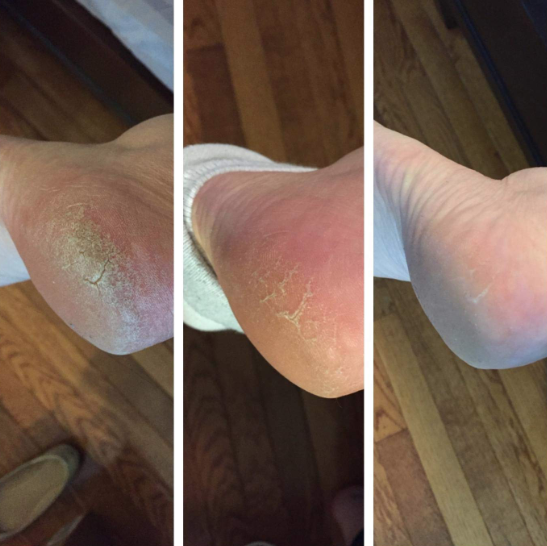 Or this reviewer who said their feet were cracked and hurting for over 10 years and then discovered a simple solution: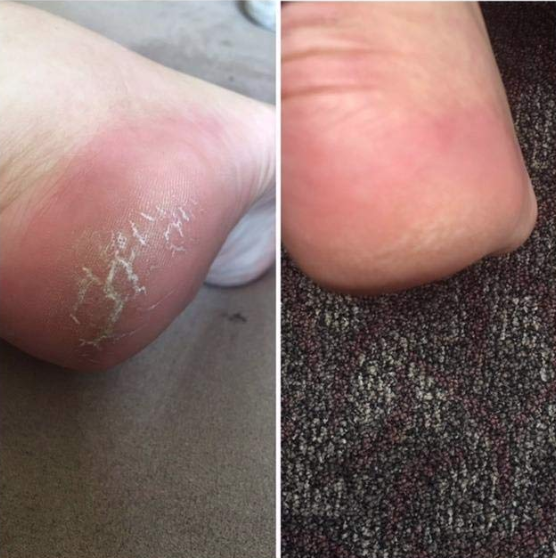 I mean, I could keep going — check out these written testimonials just talking about how moisturizing this cream is — there are over 5,000 five-star reviews:
"I have tried EVERYTHING, but because I am barefoot all the time my heels crack a lot. Sometimes they split open and it can be incredibly painful. I've tried creams, lotions, oils, you name it. After about three days of applying this cream at bedtime, the pain started to go away because the healing process was kicked into gear by my skin finally being soft enough to its thing. I notice I get much better results when I use it daily. Consistency is key, but it really does work!" —Faith Mendelson
"I have tried everything for my cracked heels, from creams and doctors, to soaking my feet in oils and nothing worked. I use this product three times and my feet look hundred times better. I do not write reviews, but I have to mention this cream IT. IS. AMAZING!" —Natalie
"I have been using this cream for about a month, and I'm inspired to write a review. I have battled problems with my feet for over 25 years. Due to my obsessive running, I had infections and cracked feet that were painful and ugly. I have spent thousands of dollars with doctors trying to heal my feet. After the doctors did all they could do, my feet were better, but I could not completely eliminate the dryness and cracking. I have tried dozens of creams, pedicures, rasping, wrapping, and on and on. After one month with this cream, my feet look normal. Because of my schedule, I put the cream on after my morning shower and then put my socks on for the day. After 25 years, I have normal feet! I wanted to share this information with others like me who have struggled with their feet like I have. Give it a try!" —E.H. Jones
"This stuff works. I am 66 years old and in pretty good shape, but last winter I started having problems with cracked calluses on my feet. It really hurt and made it difficult to walk. I tried coconut oil but it did not work for me. I then tried this stuff. I had relief from almost all the pain in two days. I had no pain at all in three days and by four days all the cracks healed up. I barely used a third of the can. A friend of mine had a relative in her 80s who was having the same problem and nothing she used helped. I bought a can of this stuff and gave it to her. Within in one week, the problem (which had lasted months) was gone. Amazing stuff." —Sariputra
Honestly, I might have to pick up a container, because I know my feet are a little ashy right now...and apparently, they won't be overly greasy! I'm shouting from the hilltops right now.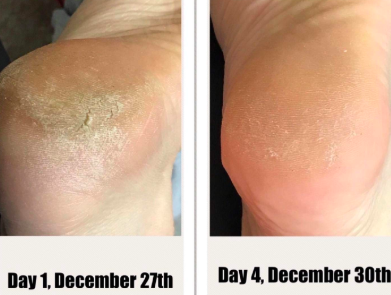 I'm just gonna leave this picture here to prove my point, this cream needed to be in your life, like yesterday!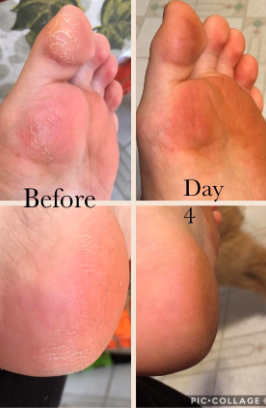 Here's to having the soft feet you deserve!
If you liked the foot cream, here's some other great products you might enjoy:
Shopping for something specific? Check out BuzzFeed Reviews to find the best things for every budget!

Reviews here have been edited for length and/or clarity.