We hope you love the products we recommend! Just so you know, BuzzFeed may collect a share of sales or other compensation from the links on this page. Oh, and FYI — prices are accurate and items in stock as of time of publication.
Hey y'all! I'm Ignacia and I'm absolutely OBSESSED with face highlighter. So much so that I probably have a reputation for ~shining bright like a diamond~.
But, like all black girls out there, finding a dope-ass highlighter is like riding the struggle bus. There's just so many things to consider besides cream or powder.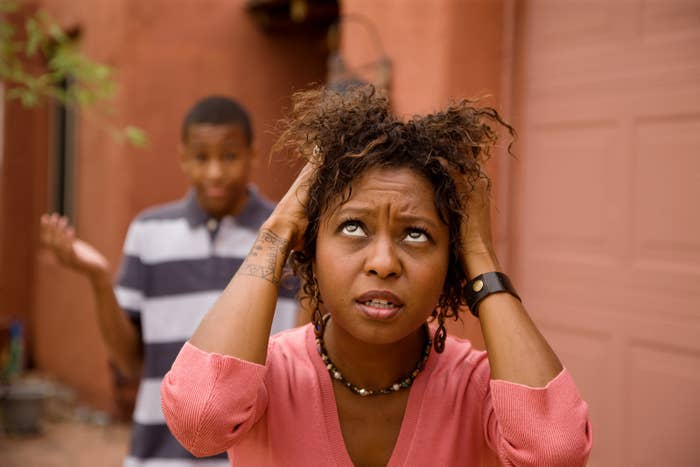 Questions like: will the highlighter shine? How much do I actually have to use in order for it to shimmer on my beautiful melanated skin? What shade of gold can I don so my face doesn't look like ashy Larry? If I'm not using boring-ass gold, what color will look amazing with my undertone?
But, one day while browsing the floors of my local Sephora, I came across this beautifully packaged Milk Makeup Holographic Stick filled with iridescent REALNESS.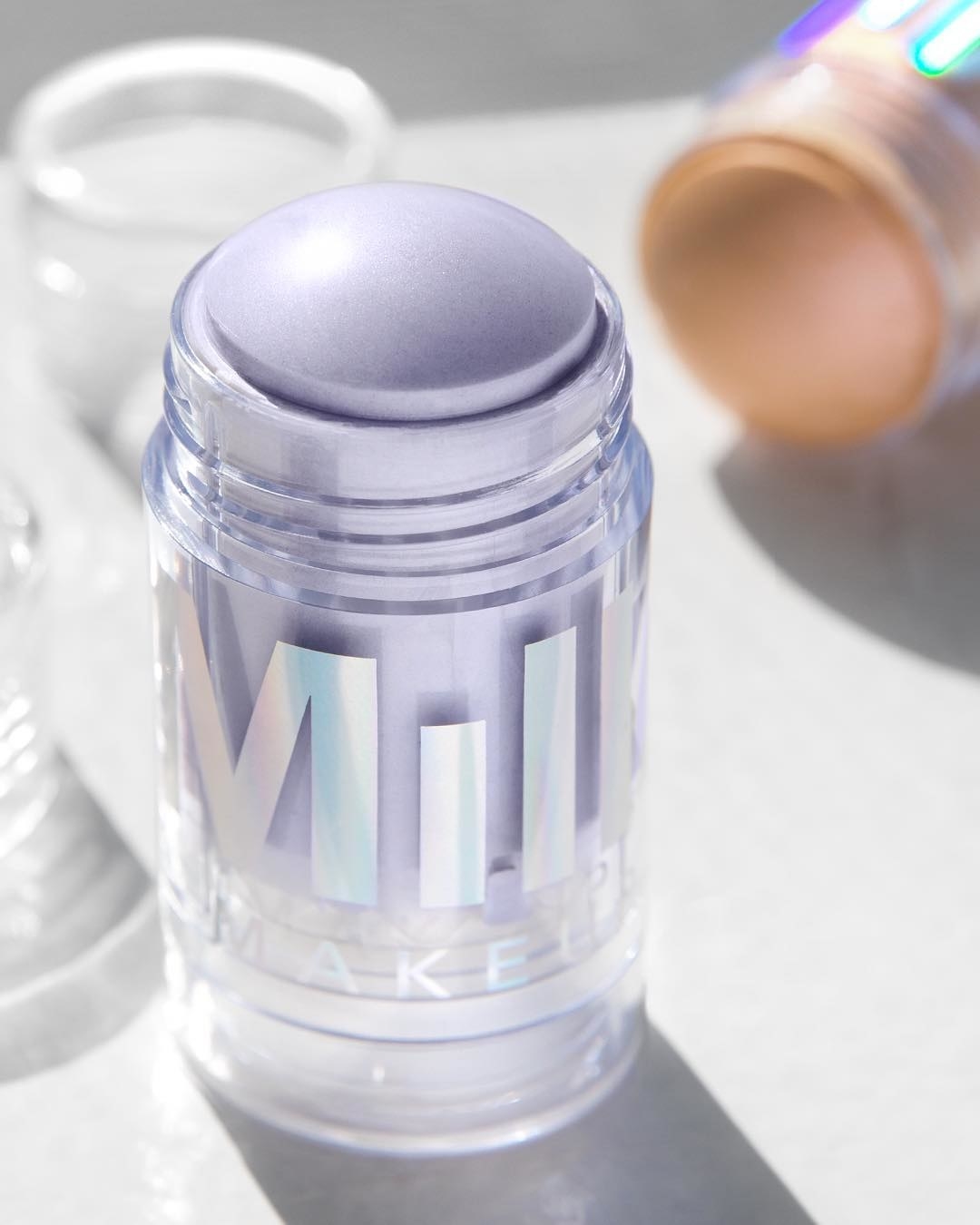 Surprisingly, even though I knew about my complicated issues with face highlighter, I decided to risk it all and spend the $28, because apparently I'm a baller with buckets full of cash money, honey.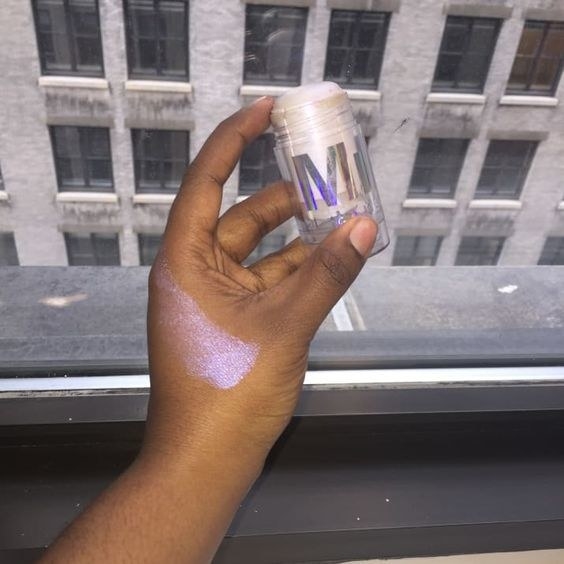 The stick itself is super smooth, and you can choose to apply it straight to your face or use your fingers to dab it onto your highpoints and eyelids if you so please.
And the best fucking part of it all — the shade Supernova shows up on my India Arie brown skin! I mean, y'all, look at this fucking glow!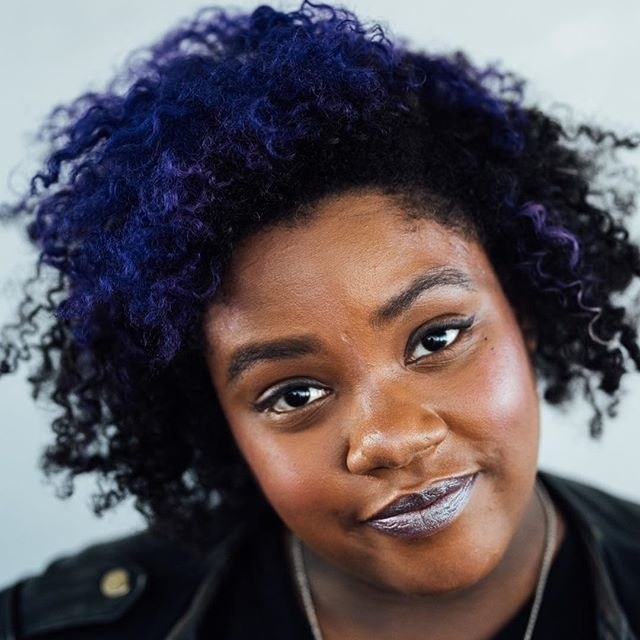 And check out this lovely lady with the clearest skin I've ever seen with the purple popping on her face, giving everyone around her life and positive energy as we've never seen before.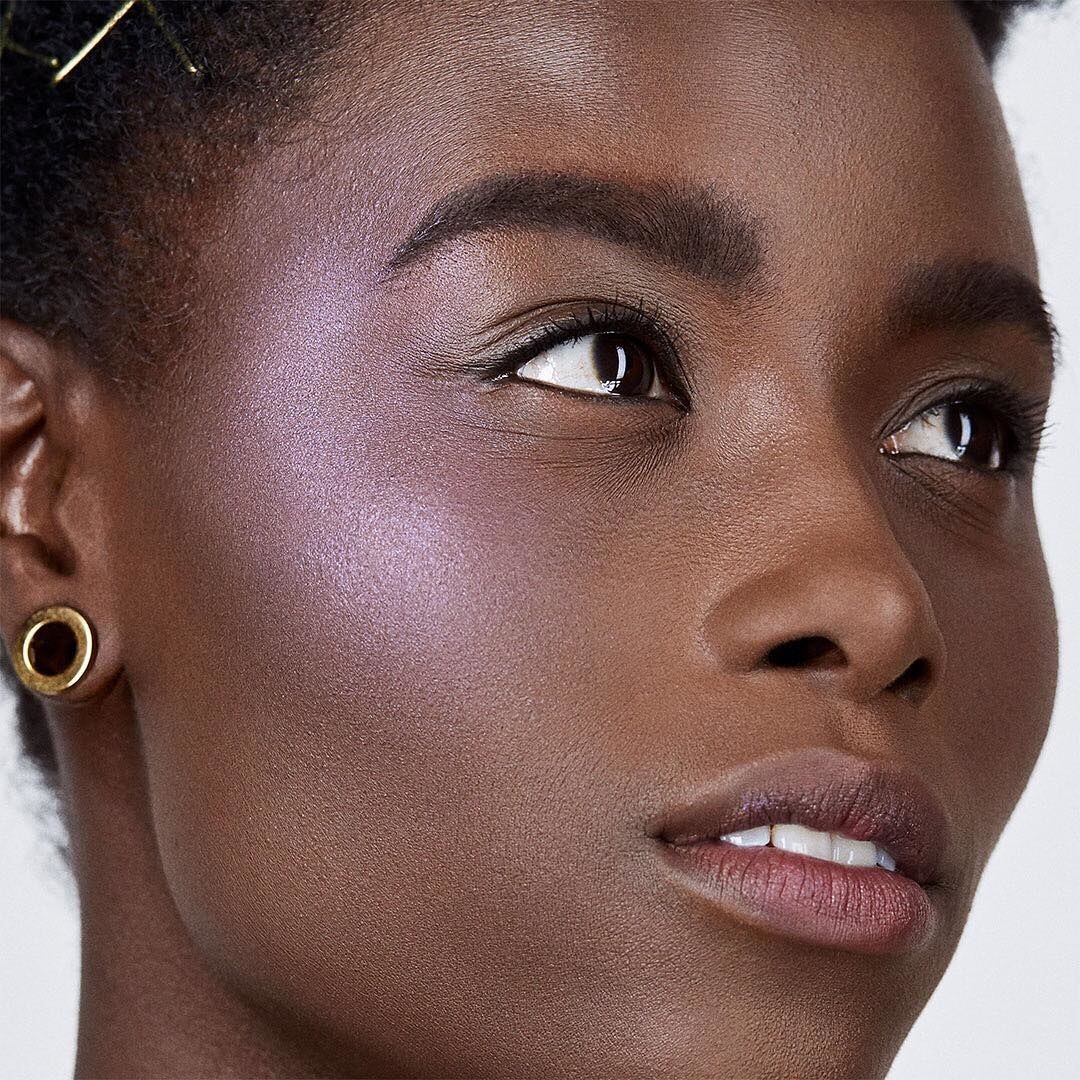 Even better, since Milk Makeup continues to do that, the holographic highlighter comes in three, count em' THREE different colors for any glorious human who LOVES variety and versatility in these streets.
But look, if you don't believe me (which you SHOULD), check out these outstanding reviewers whom we love and trust:
"I am absolutely OBSESSED with it. I do not want to step out of the house without swiping Mars on my cheekbones, nose, cupids bow, and under my eyebrows. Truly a beautifully subtle, shimmery, peachy color that catches the light in the most beautiful way!" —sdubelko
"I just received Stardust and I am in love; it's gorgeous! It's so creamy and beautiful and goes on perfectly. I also have Supernova and Mars. I love these highlighters! The color has a beautiful pink to lavender and icy blue shift. So happy I bought it." —lunasolv
"So, in my opinion, this is the most versatile makeup product on the market! One, it highlights in a unique way without being overwhelming, two the color tents on places like the lips, again, without being overwhelming. Three, it's so simple of a product that you can take it with you for touch-ups if need be and not have to carry your whole makeup case with you. If it helps, think of this more as a highlighting 'balm' or 'gloss.' I personally use it as a highlighting base on my cheekbones, and use a similarly iridescent highlighting loose powder on top to have that 'Intergalactic Alien' look you can see from space; but that's just me." —DayGloStarKade
And if you STILL AREN'T convinced, check out how Starburst just makes my cheeks chiseled and adds a not-so-subtle pop of color that shimmers on all the high points of my face.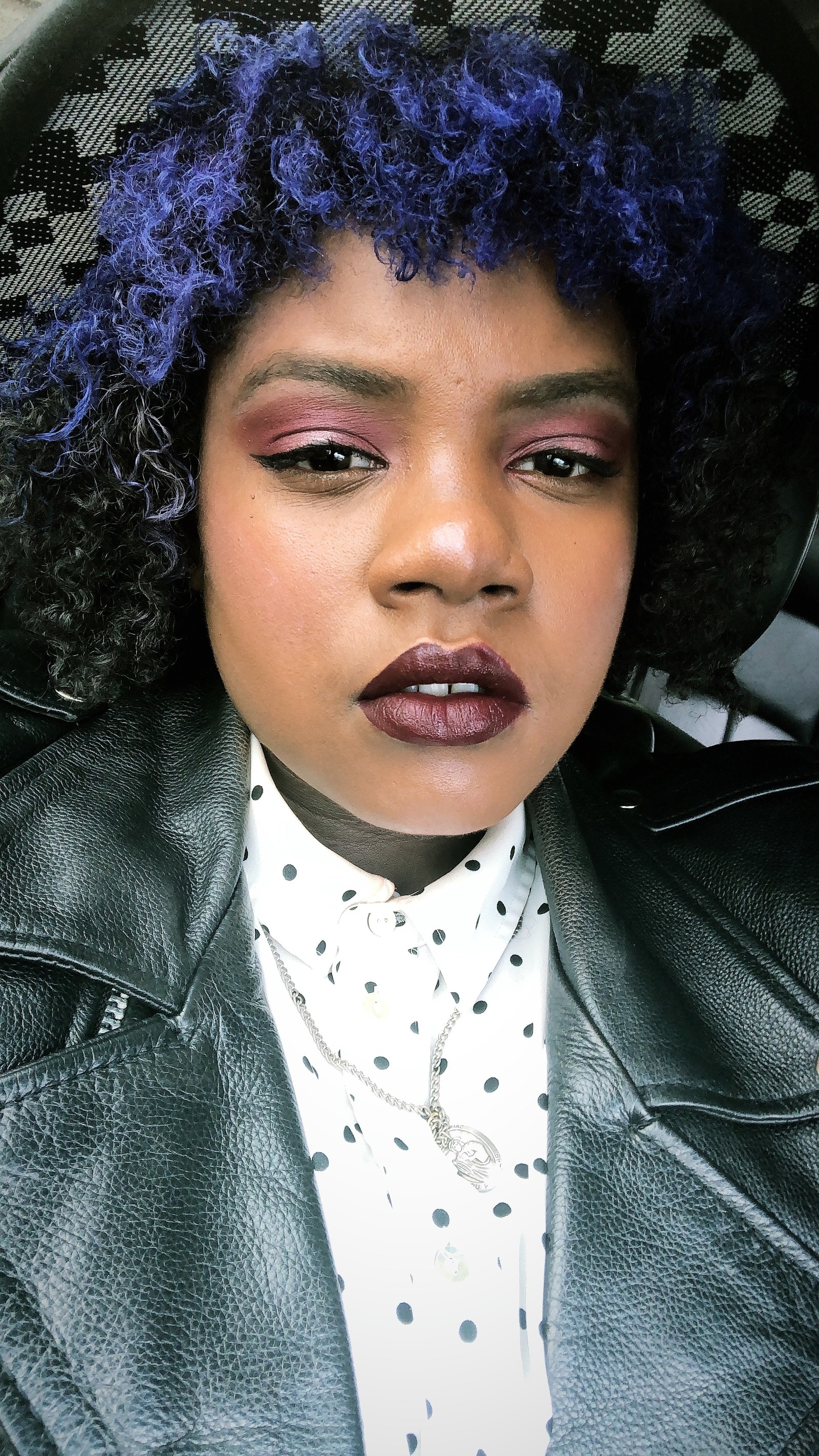 All in all babe, if you're searching for a groundbreaking highlighter to give you some futuristic Zenon: Girl Of The 21st Century, OutKast "down to mars" vibes, you should absolutely give it a try — especially if you were blessed with brown skin! It'll absolutely change your life. So please, I'm begging you, go forth and SLAY!