This Miraculous Lotion Will Dry Up All Your Juicy Pimples ASAP
Don't pop em', just starve them out with Mario Badescu Drying Lotion!
We hope you love the products we recommend! Just so you know, BuzzFeed may collect a share of sales or other compensation from the links on this page. Oh, and FYI — prices are accurate and items in stock as of time of publication.
One of the most unfortunate parts of being a human is succumbing to gross whiteheads when all you wanna do is have clear skin for your scheduled Insta moments.
Well, I've got a solution for all of you: Mario Badescu Drying Lotion. It has a wonderful mix of salicylic acid, sulfur, and calamine to draw out excess oil and provide a natural, cooling sensation for your overworked face.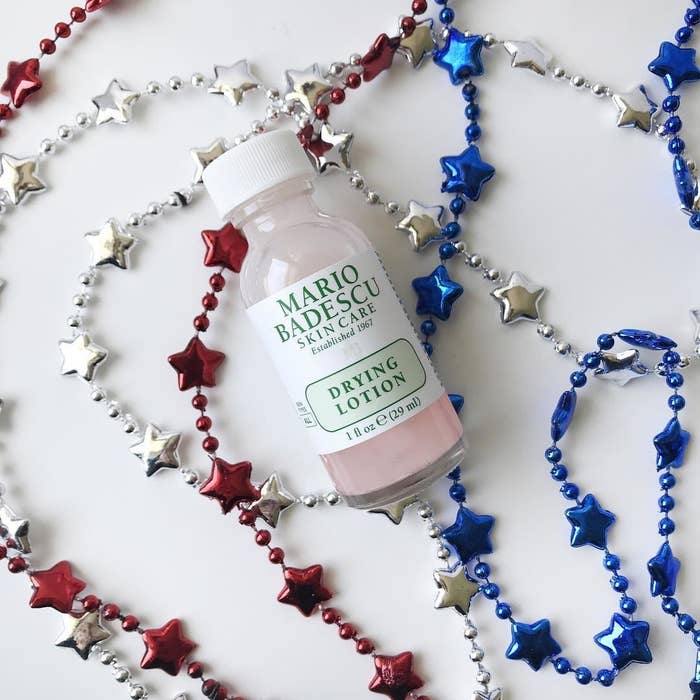 Over 1,500 people swear by it, and honestly, I understand why — this little bottle of product packs a cute little punch when it comes to breakouts.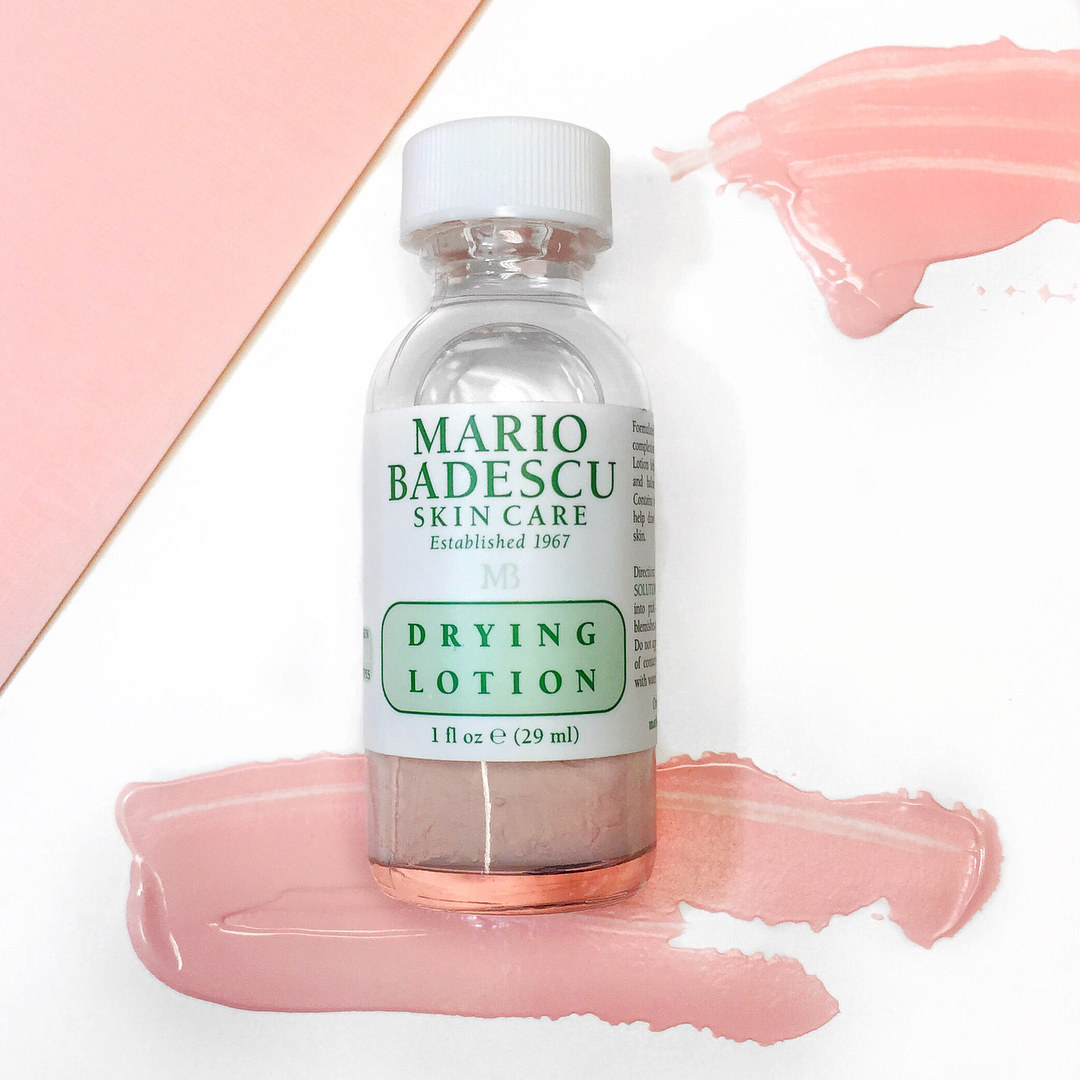 This fabulous lady said it cleared up her breakouts and didn't even irritate her sensitive skin: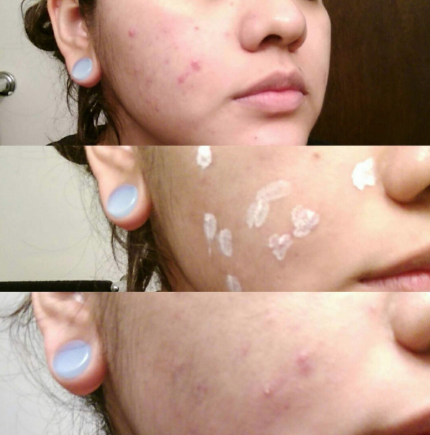 And check out these other reviewers who talked about how the drying lotion really held them down at critical times:
"I was skeptical, but this stuff works! Put it on two pimples that were forming before I went to bed and by morning they were gone." —Stephanie
"I can not live without this drying lotion! It is seriously a miracle worker on the most stubborn of breakouts. A perfect spot treatment. I literally use daily at the first sight of a pimple." —Courtney J Walker
"I've had cystic acne since I was 13. I've used everything you can think of over the counter, and have been to dermatologists, and even took Accutane. Nothing has worked for me. This is a life saver! The combination of the buffering lotion and drying lotion make my breakouts disappear in days when it used to take up to a month for a cyst to go away. I would absolutely recommend this line to anyone with cystic acne." —happygirl718
The trick is to use the formula as a spot treatment for them big' ol whiteheads — not to put it on your whole face. Once you place this stuff onto the area you want to clear away, go to bed and voila, pimple be gone!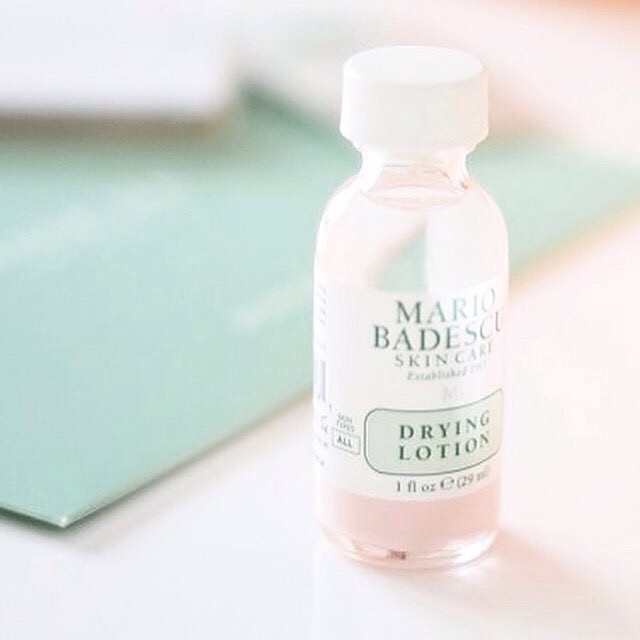 This pretty lady uses it every night on hormonal acne, and girl...I've been there:
This girl says it does WONDERS for her cystic acne and, whew, that smile truly says it all, doesn't it?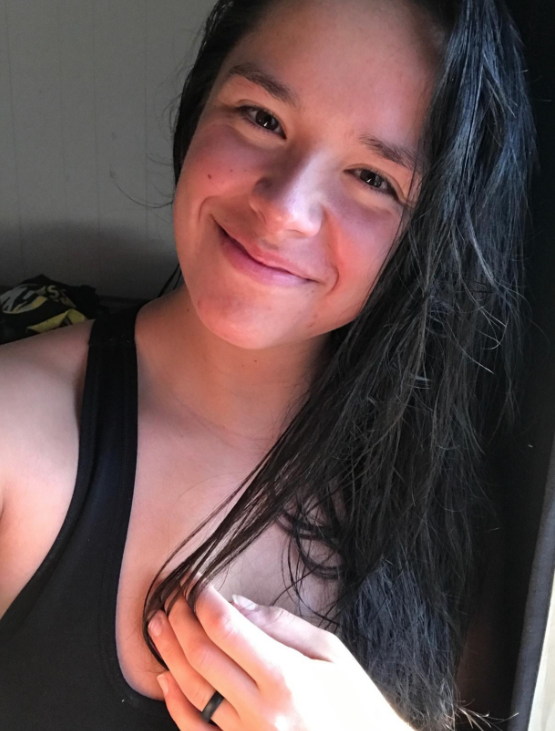 Pro tip: dip a Q-tip down in to the pink stuff sitting at the bottom — don't shake the bottle!
So, if you want a fast-acting spot treatment that'll dry up any pimple you have, you should honestly check out Mario Badescu Drying Lotion. We love clear skin, we sure do!
Reviews here have been edited for length and/or clarity.
Shopping for something specific? Check out BuzzFeed Reviews to find the best things for every budget!