We hope you love the products we recommend! Just so you know, BuzzFeed may collect a share of sales or other compensation from the links on this page. Oh, and FYI — prices are accurate and items in stock as of time of publication.
Sometimes it can be absolutely intimidating to see these YouTube tutorials and try to actually replicate the perfect smokey eye or innovative eyeshadow look.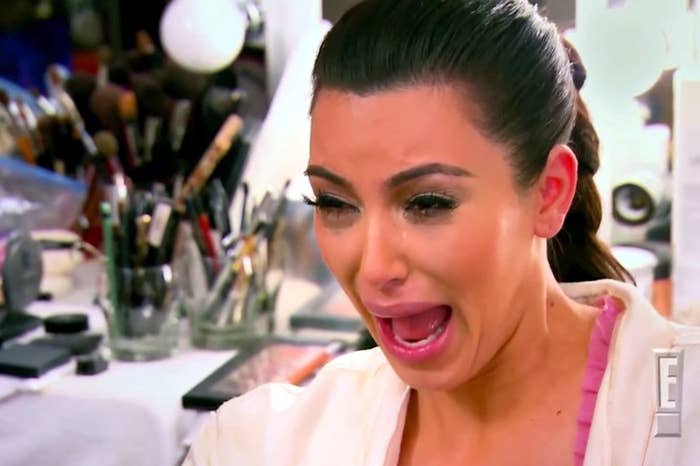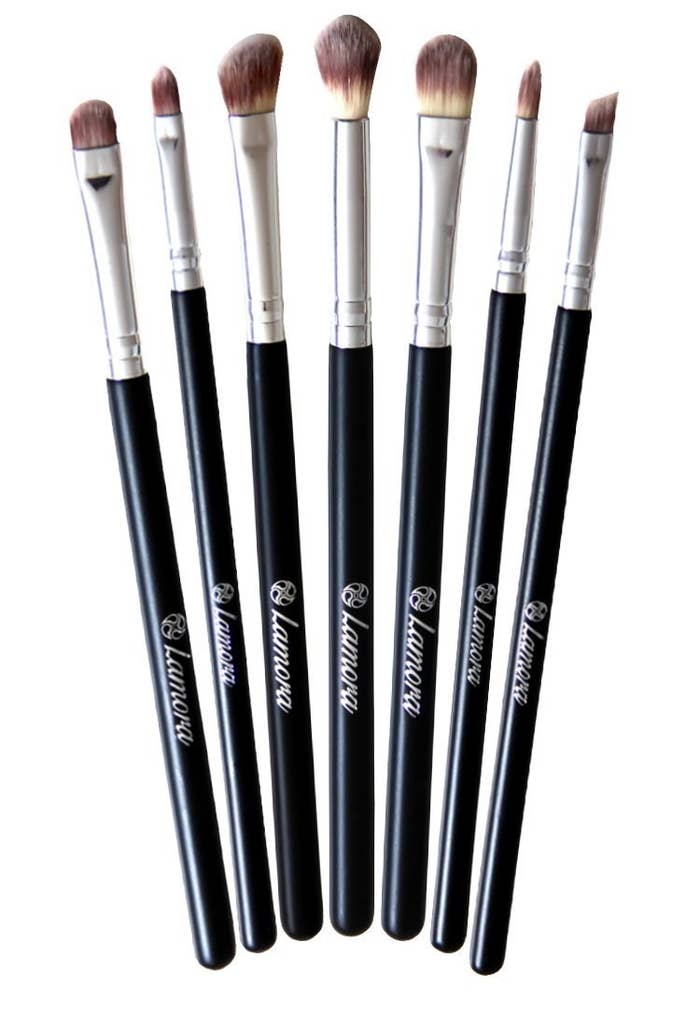 It includes seven brushes, and each one has a specific job to do on your eyelid — a general eyeshadow brush to apply the bulk of color, a blending brush to smooth two shades together, a shading brush that'll help you get the best smokey eye, two detailing brushes to create pockets of highlight, an eyeliner brush to create a bold wing, and a pencil brush for even more precision!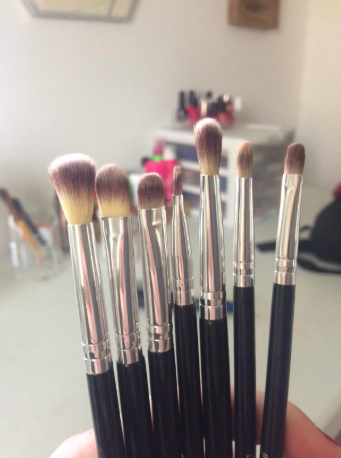 And since they're super affordable ($13.95!!), makeup beginners can experiment on different eyeshadow concepts without breaking the bank!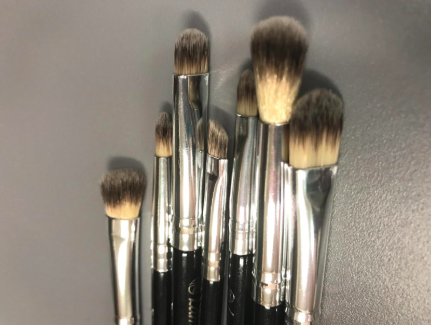 This lovely lady said this set improved her makeup game so much, and boy does she have the eye(shadow) to prove it:
And a heap of these happy customers truly cannot stop raving over them:
"I love how these brushes pack on colors and give precise definition especially for Asian eyes like mine. The angled shader is good for the crease and creates more depth as compared to my real techniques brush. This is easier to apply without a mess and gives a precise outline of where I want it. I recommend these to those who want quality brushes that are not expensive because these babies are complete with the essential eyeshadow brushes basic." —Annazonian Customer
"If you're looking for a quality eye brush set for an affordable price, look no further. These Lamora brushes are beyond impressive and definitely a steal for under $20. That's how much just *one* typical eye brush normally costs, but with this kit, you get a variation of seven that are totally necessary for nailing the perfect eye look. I've tried lots of expensive and inexpensive brushes, and these are good. The blending brush works great and I love the classic shader, and I end up reaching for most of these every morning. They are sturdy brushes that don't look cheap and aren't flimsy and have nice, dense brush heads that haven't shed on me once. My brushes came in a cylinder black case, which looked classy and helpful for future travel trips, unlike the cheap plastic packaging a lot of past reviews have complained about on here. Highly recommended and definitely worth owning for any eyeshadow junkie like myself." —gbv4me
"I've used these brushes for a couple of weeks now and they are really the best brushes I own. The angled shader is the by far the best brush I've ever used for blending in the crease. It blends absolutely beautifully. I love it. The shader brushes are a perfect size and they're not too stiff, but not too soft either. The pencil brush, which I used a couple of days ago for the first time, is fantastic for using shadow for eyeliner. I had always used a small toothbrush type for doing eyeliner. I decided to try the pencil brush bc I loved all the other brushes in this set. I have never been good at precision, I dipped the tip in water then the eyeshadow and the brush was so easy to work. The liner came out perfect! The pencil brush has just enough stiffness to do the job without poking your eye out." —Jill S
"I'm super impressed with these! I love the professional feel of these brushes that you get for such a good price. They feel super nice in your hand, they have sort of a ceramic feel, not too heavy or light. I really like that they say what their specific use is on the side of each brush, super helpful especially for beginners. They pick up pigment pretty well and is great for blending for the perfect eye looks!" —Allie Owens
I swear this girl needs to explain in detail how she was able to pack in that amount of color on her lids, because whew!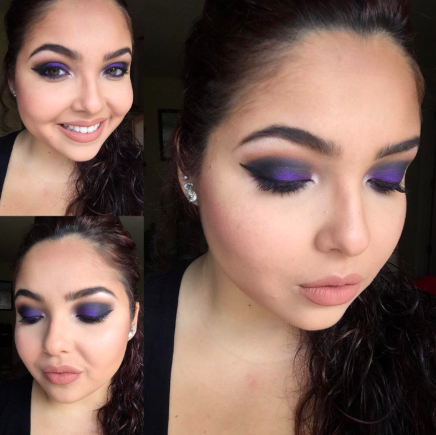 The cut-crease and the amount of detail she was allowed to put on her lids are simply amazing, it makes me want to give a try: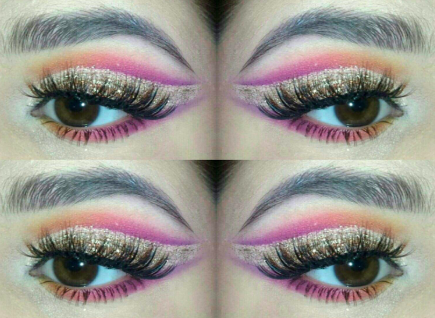 I'm also OBSESSED with this tropical look one girl created with just these brushes, some eyeshadow, and a dream: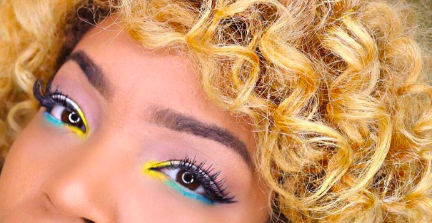 So, all in all, if you want a set of makeup brushes that'll elevate your eyeshadow game, take a chance on Lamora Eyeshadow Brushes! Get them from Amazon for $13.95 (available in two colors)!
Reviews here have been edited for length and/or clarity.
Shopping for something specific? Check out BuzzFeed Reviews to find the best things for every budget!