Hey y'all, I'm here to introduce you to the coolest black-owned business out there right now — Fly By Knight. It's owned by Jamilah Knight who also personally designs every single piece sold. The F.L.Y. is an acronym for "first love yourself." Sounds amazing.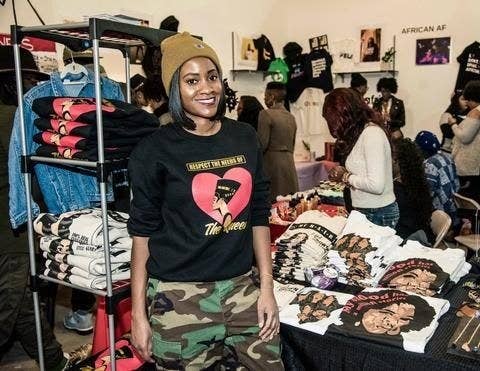 In fact, every one of her shirts and bags are custom-designed to celebrate women of color first and foremost. Here are a few choice designs I'm absolutely a fan of:
Here is Ms. Essence Gant living her best life in a Solange-inspired sweatshirt. Tons of Black Girl Magic going on here.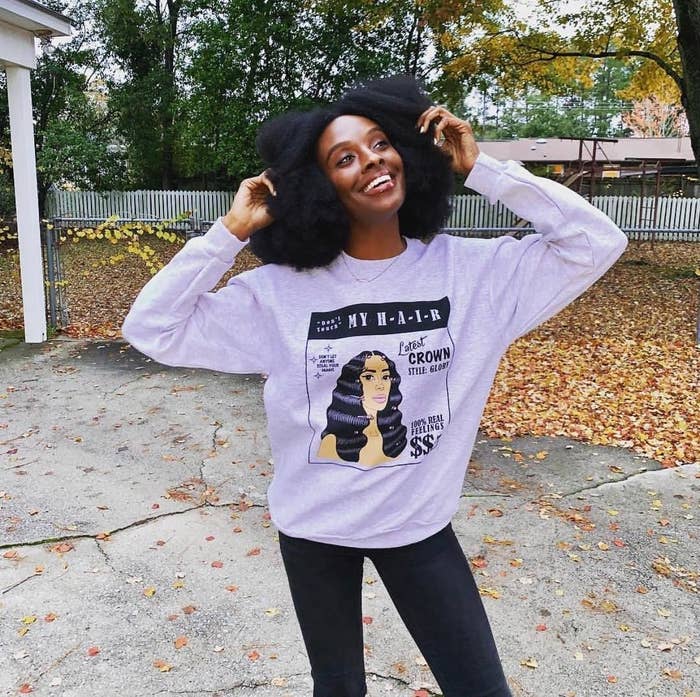 Homegirl has the headwrap of a queen, and the statement T-shirt of the century. A million stories, indeed.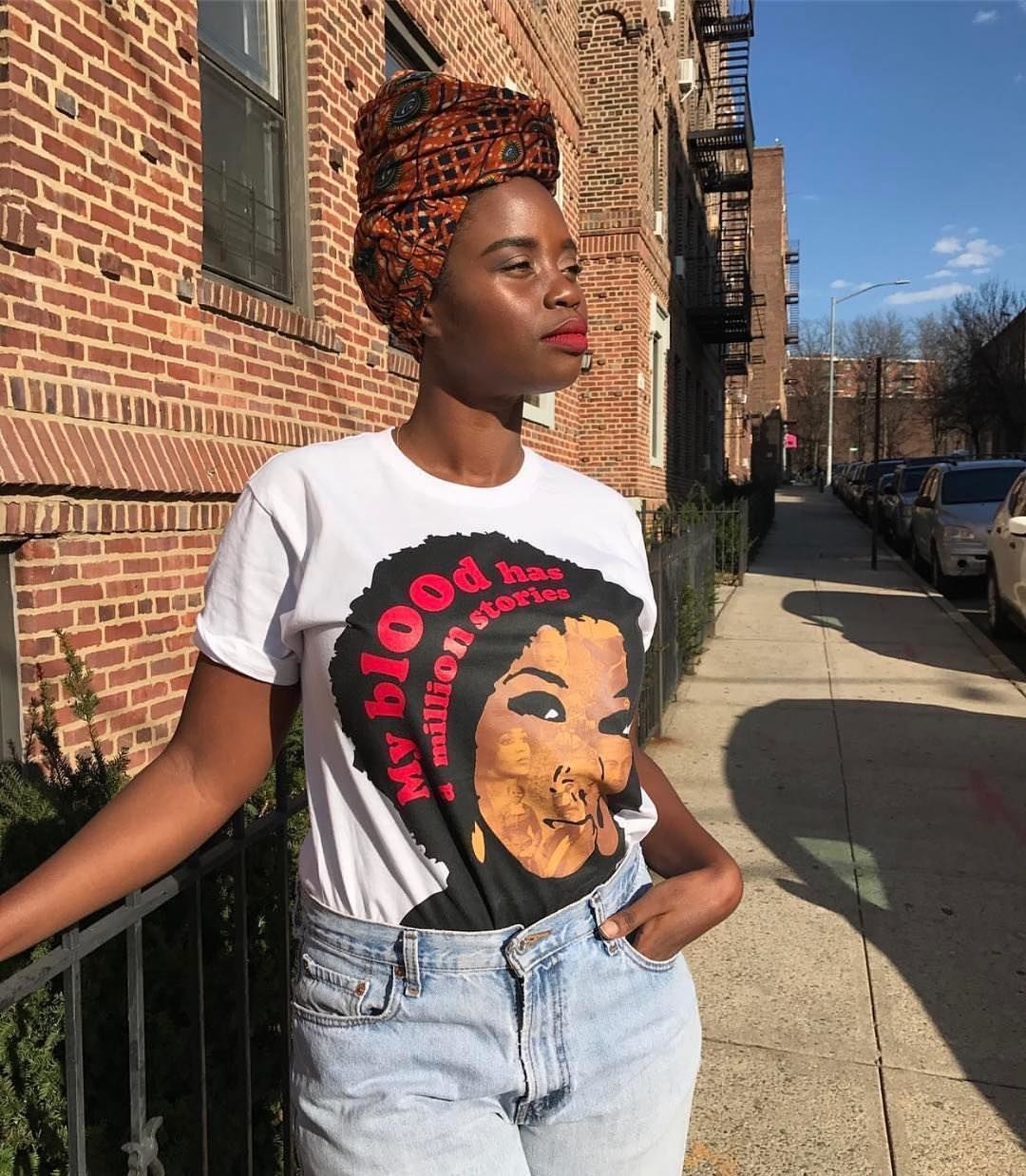 Not to mention every single one of their shirts and sweatshirts are comfy as hell. We love serving looks while being as relaxed as possible!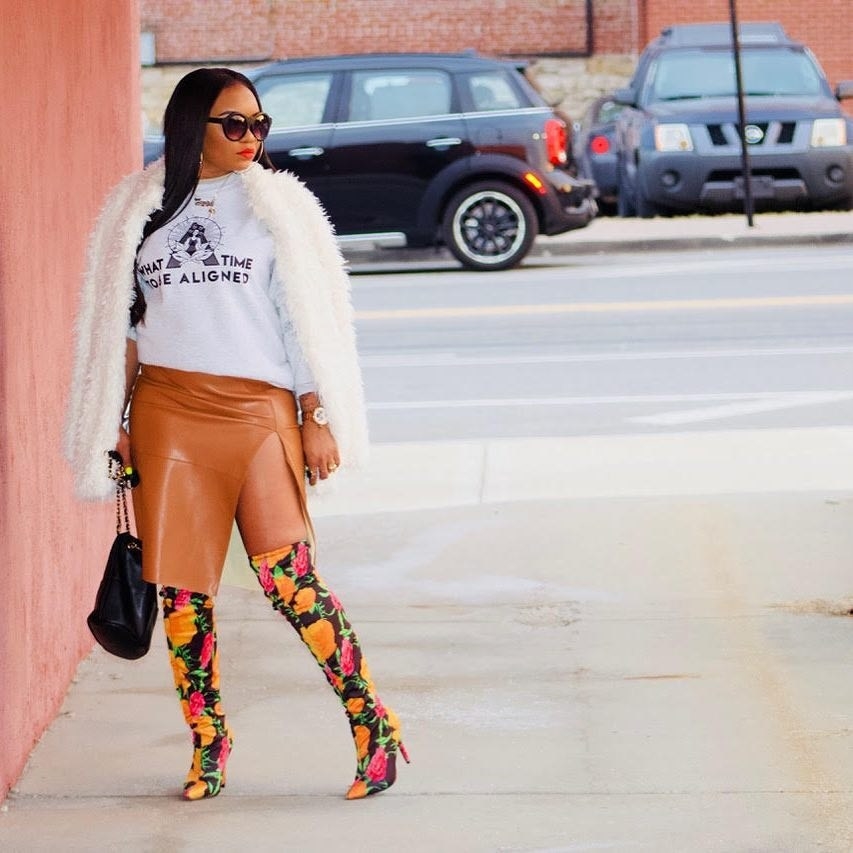 This "Sisterhood Is Therapy" sweatshirt is literally everything and honestly describes my whole life as a black woman actively supporting black women.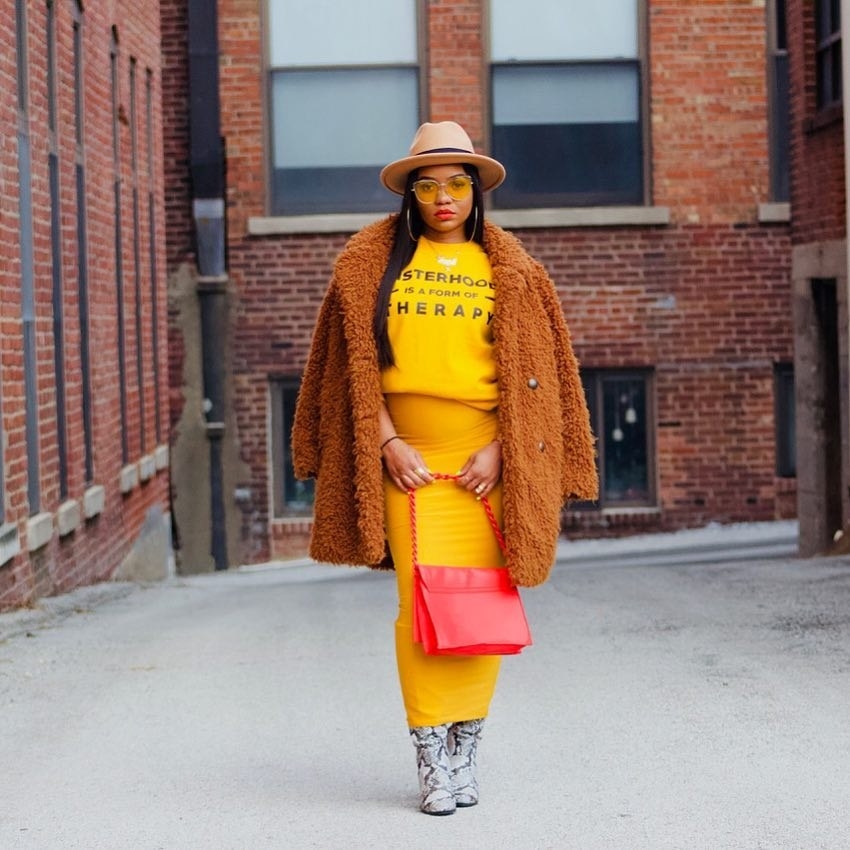 So, long story short — if you want some great apparel that openly recognizes and embraces black women, Fly By Knight is absolutely the brand for you! Go on and shop till you drop, boo!