We hope you love the products we recommend! Just so you know, BuzzFeed may collect a share of sales or other compensation from the links on this page. Oh, and FYI — prices are accurate and items in stock as of time of publication.
Hello beauty-fiends, I wanna introduce you to Etude House Drawing Eye Brow. It's under $5, available in eight shades, and will definitely be a game-changer for your current routine.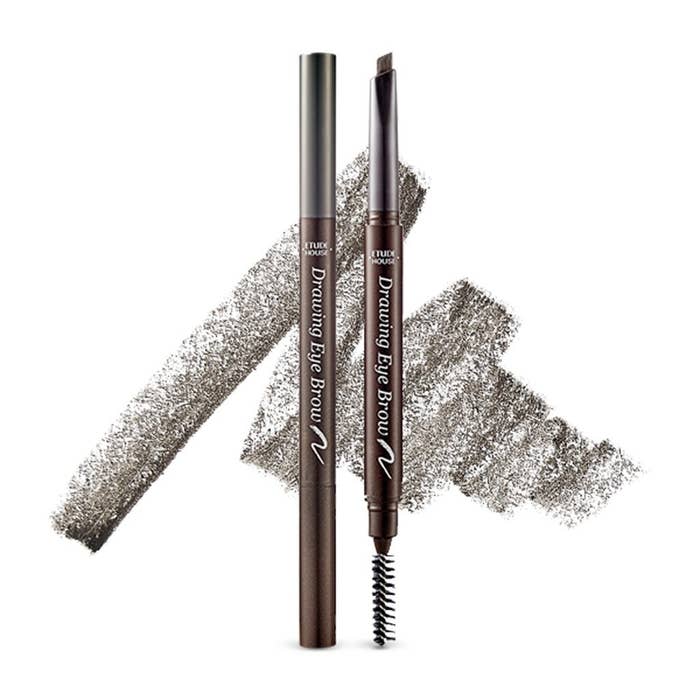 If you've ever been led astray by the complicated process of applying eyebrow pomade, or you're super new to filling in your brows in the first place, this pencil is a simple solution for you!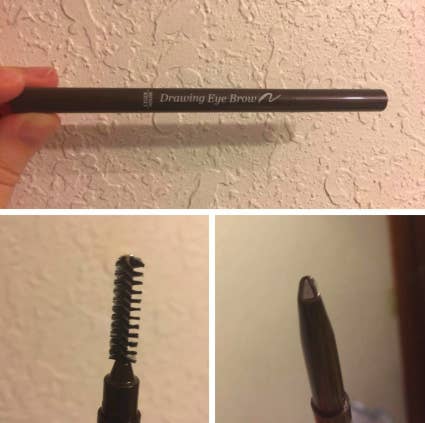 All you really have to do is outline the bottom of your brow, and use feather-like strokes to make your eyebrow hairs full and filled with much-needed texture!
It even has a spoolie brush on the other end to blend the color evenly throughout your brow hairs, because you spent so much time beating your face, so your eyebrows gotta be on point!
And if you don't believe how easy it is to fill your eyebrows in and go, check out the over 1,000 wonderful reviewers who say JUST THAT:
"Awesome pencils. Love the angled tip which makes shaping a breeze, and the built-in brush is a brilliant idea too. Your really cannot go wrong with this tool if you like super-easy ways to produce perfect eyebrows in a minute or less. One application a day is all I need to get a great and natural-looking brown that covers sparse or gray spots and makes them look youthfully intense. I hope they make 'em forever!" —GloryBee
"I actually really like this brow pencil. The color is spot on for my dark brown hair and it seems to last me all day. It took me a while to get used to the triangle shape of the tip, but once I got the hang of it, it was fine. I was using IT Cosmetics and then moved on to Colourpop, but I actually like this one better than any of those!" —Kimberly Hildenbrand
"This is by far my favorite brow liner. The color is perfect for medium brown brows. It glides on powdery smooth with no clumps. Easily blends and the brush attached is a huge bonus. The price is amazing. For a quick brow boost, this is the way to go. I have no time for pots of gel or pots of powder, then looking for a brow brush, etc. This is a quick simple way to get your brows beautiful on a daily basis. I am totally hooked!" —Mel S
This wonderful lady filled in her brows to the GAWDS and she shaped them soooo nicely, holy shit!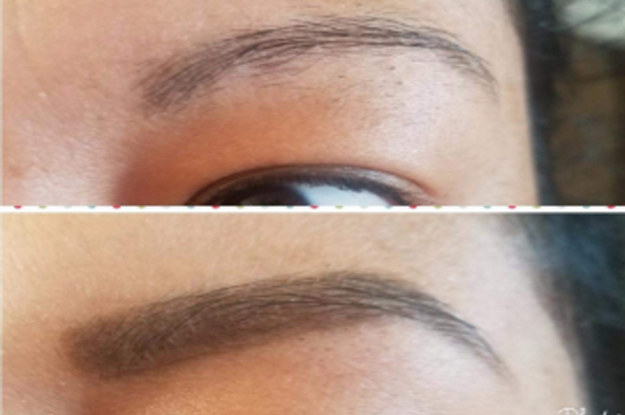 And this woman is giving me a LOOK with the filled brows and winged eyeliner! We love DRAMA!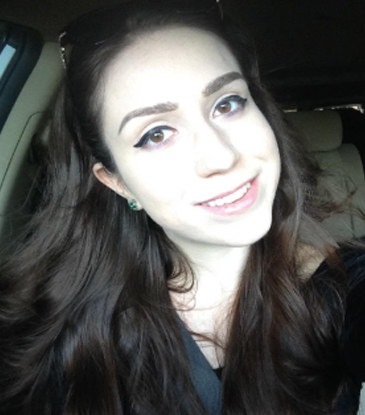 Here's some more strangers on the internet basically BOASTING about how this eyebrow filler totally changed their lives, because bruh:
"I really like this pencil. The angled tip makes it easy to apply. I didn't feel like I had to keep pressing hard. It's a deep natural color, not greyish like some other pencils. If you use light strokes and just go over it a few times, it looks awesome and natural. I'd definitely order again." —JournoPrincess
"This product is amazing! I am Asian, so my brows are black and this is the perfect color for filling in my brows. The product applies lightly so if you mess up you can use the brush to distribute the product. The eyebrow brush is literally the softest brush I've ever used on my brows and is great at distributing product throughout your brows. The angle of the brush makes filling in my arch easy and the brow pencil tip is larger so I fill in my brows faster with this than brow pencils that have the tiniest pencil tip. The lasting power of this product is pretty strong. By the end of the day my brows pretty much look the same as they did when I first applied the brow pencil." —Jo
We're just gonna end on this excited girl with the thickest, most full brows I've ever seen. They're giving me so much life, I'm screaming.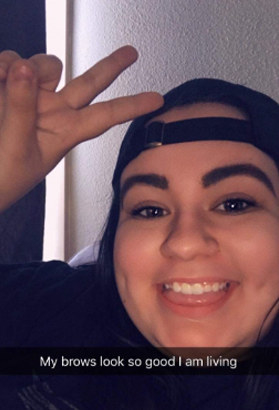 So, all in all, if you're looking to make your eyebrows thicker and fuller without trying so hard, you need to get your hands on this Etude Drawing Eye Brow. It's a lazy person's introduction into makeup!
Reviews here have been edited for length and/or clarity.
Shopping for something specific? Check out BuzzFeed Reviews to find the best things for every budget!