We asked 10 couples to reveal their first impressions of each other.
Christine & Noel, together for eight months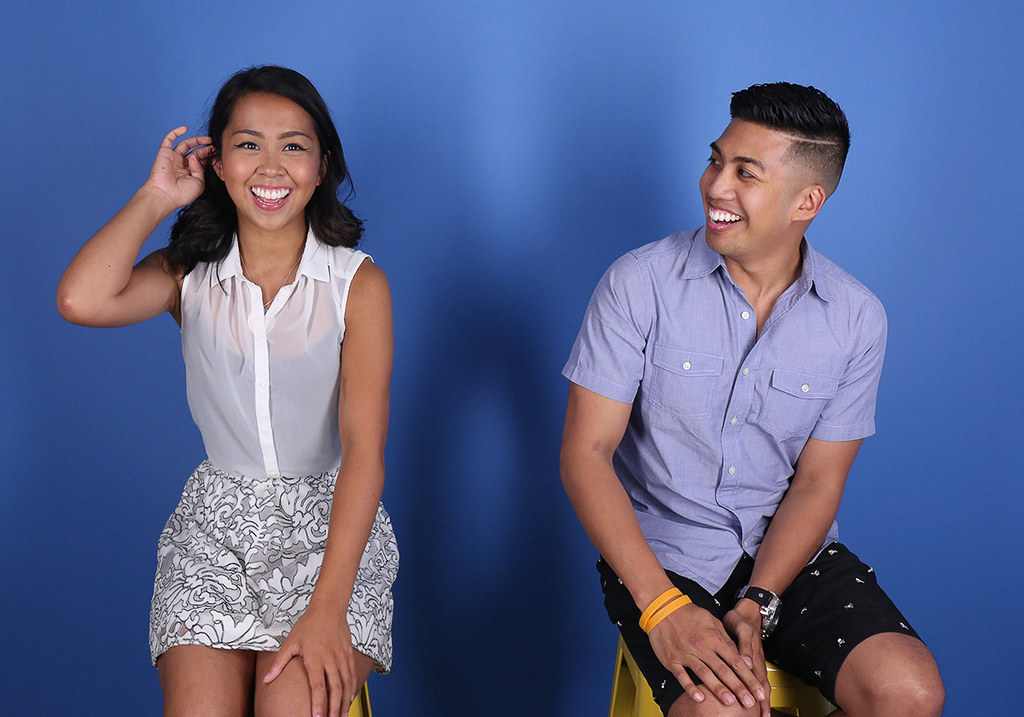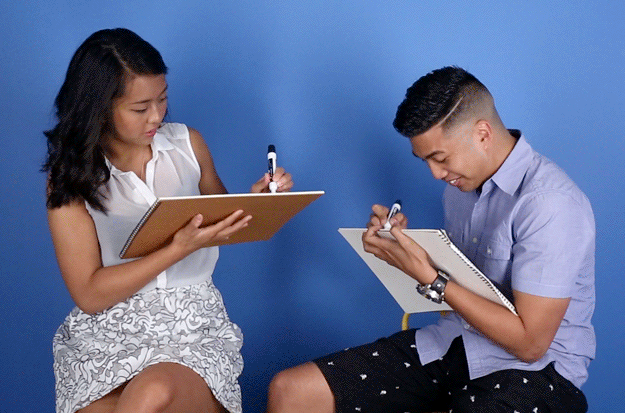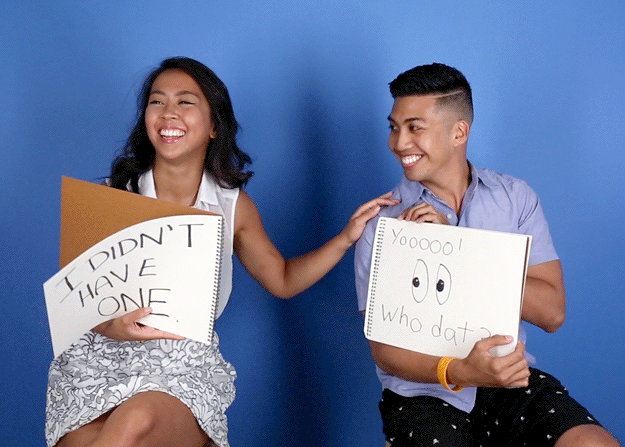 How did you meet?
Christine: We met at a meeting for a nonprofit organization called UniPro. My friend ambushed me to come to this meeting. It was actually at [Noel's] apartment. That was in 2013, and I had another boyfriend at the time.
Noel: I was single.
Christine: At some point, I decided to undergo a life change. I quit my job, and I finally decided to join UniPro. We started spending a lot of time together. By then, I was single, so...
Noel: I started seeing her more, and a mutual friend asked, "Hey. What's up with that? Noel, if you mess up, I'll cut your balls off."

After the reveal:
Christine: Once I got to know him, he was really funny and really nice, and I really liked him.
Noel: [Raises eyebrows]
Hannah & Seth, together for almost two years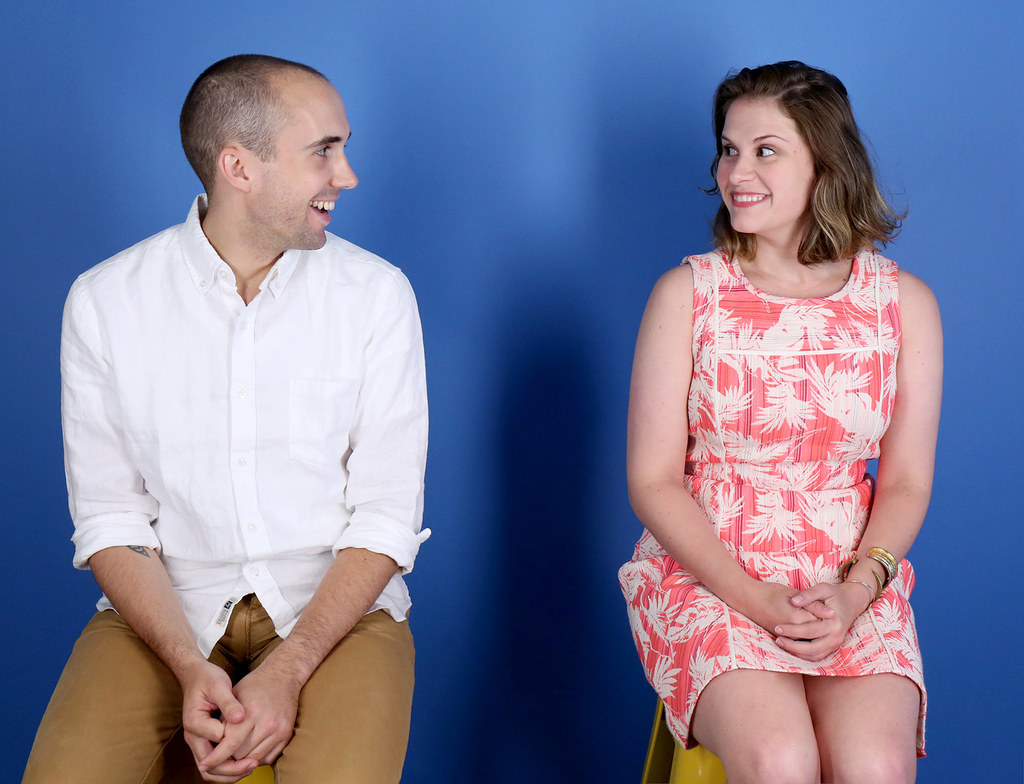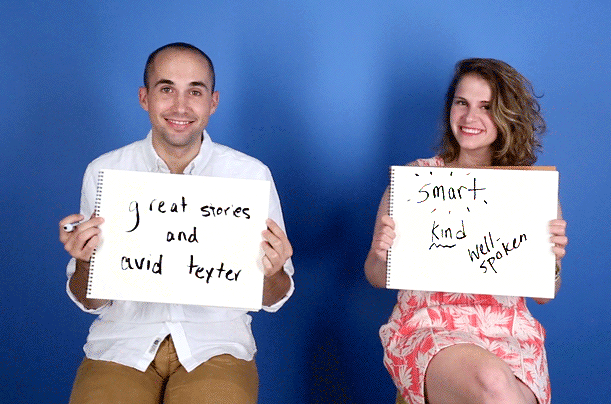 On their first meeting:
Hannah: I got completely drunk on margaritas because he was so late. Then he got here, and I told him a bunch of different stories like four times each.
Seth: When we were leaving, she kissed me out of nowhere, even though we barely knew each other.
Hannah: Well, I was really drunk. [Pauses] He called the next day — like didn't even text — and I was too afraid to answer.
After the reveal:
Hannah: "Avid texter"?!
Seth: That's because of the phone call.
Jeff & Melissa, together for over six months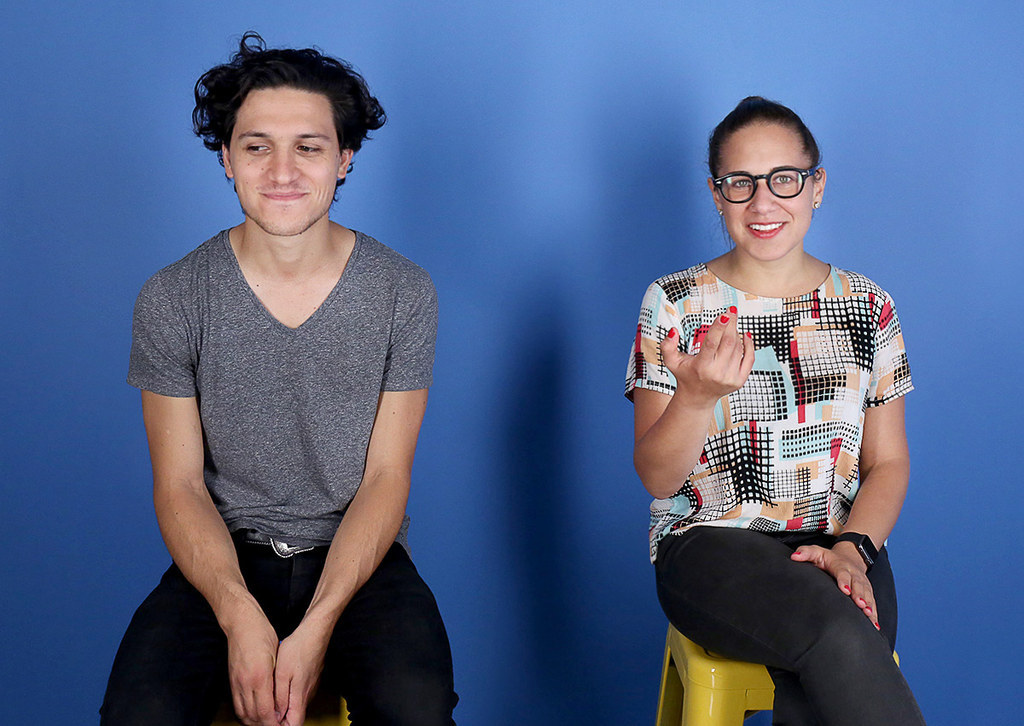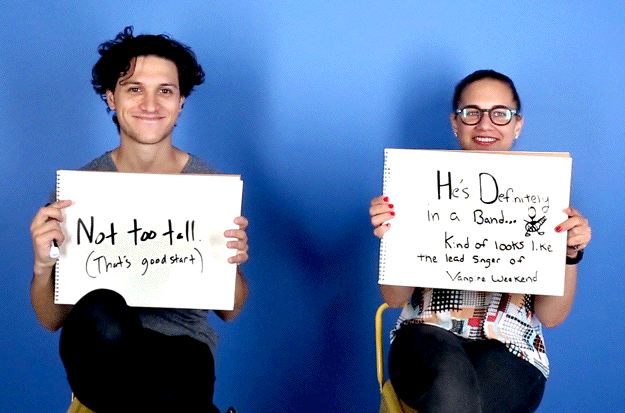 How did you meet?
Together: Tinder.
Jeff: I just thought, she's so cool.
Melissa: I never thought I'd want to date a musician, but swiping right turned out to be the best decision ever.
Wade & Sunny, together for nine years and married for almost one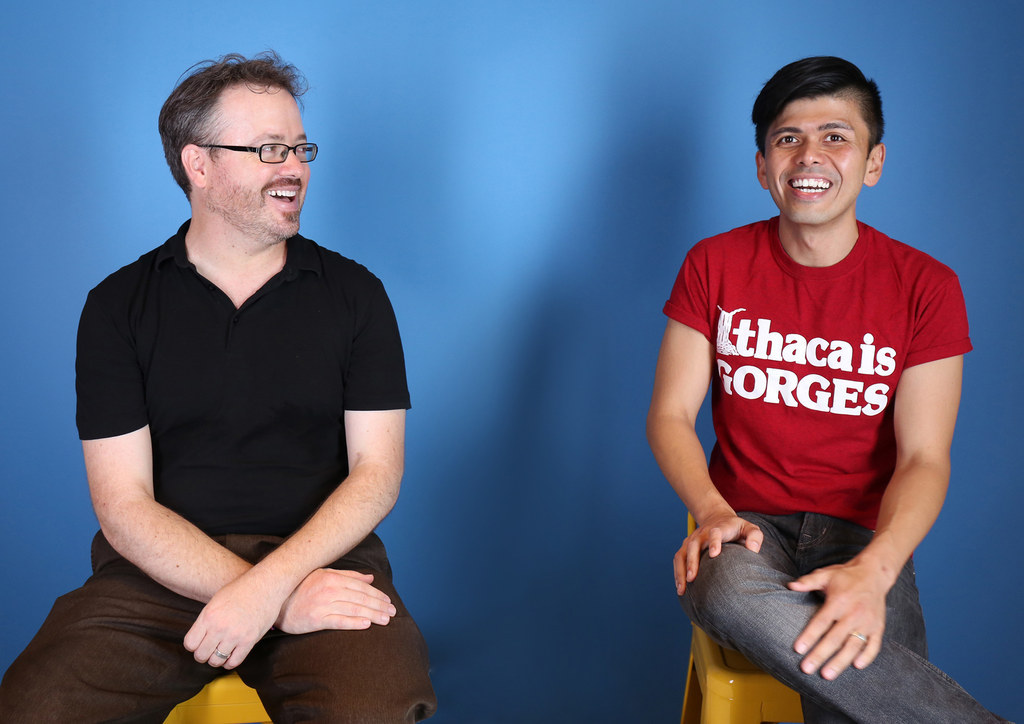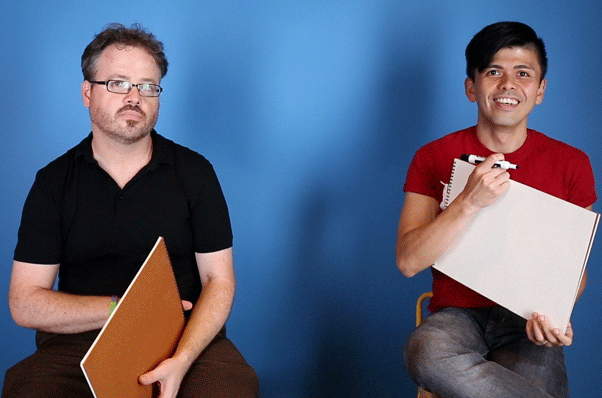 On their first meeting:
Sunny: We met two days before he left for Burning Man. We went on our first unofficial date, and he left for Burning Man.
Wade: He took me to his favorite restaurant... Denny's.
Sunny: That's why I consider it an unofficial first date!
Wade: We got married last December. We threw a secret wedding... Actually, a surprise wedding.
Sunny: We had a party and invited a bunch of our friends. They thought we were going to announce our engagement, but we got married!
Wade: We used Google Hangouts for the wedding, so our friends could watch in L.A.
Kim & Jesse, together for over two years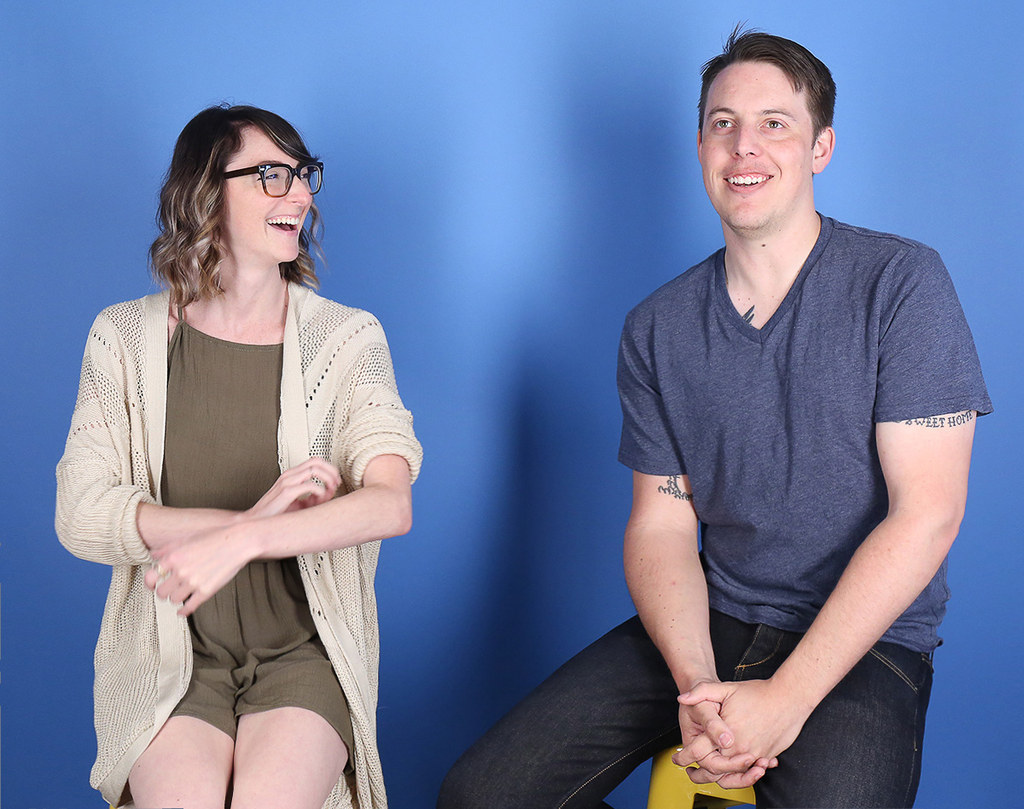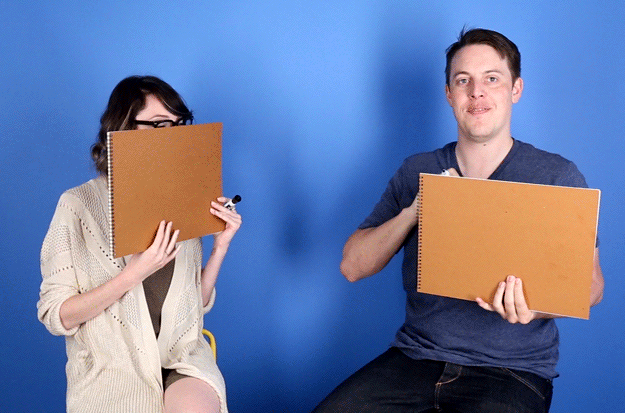 How did you meet?
Together: OkCupid.
Kim: Our first three dates were pizza, and I'm lactose intolerant.
After the reveal:
Jesse: It was in order of the first things I noticed: legs, smile, and then I got to know her.
Kim: Oh, I'm very superficial. [Laughs]
Maya & Daniel, together for over six years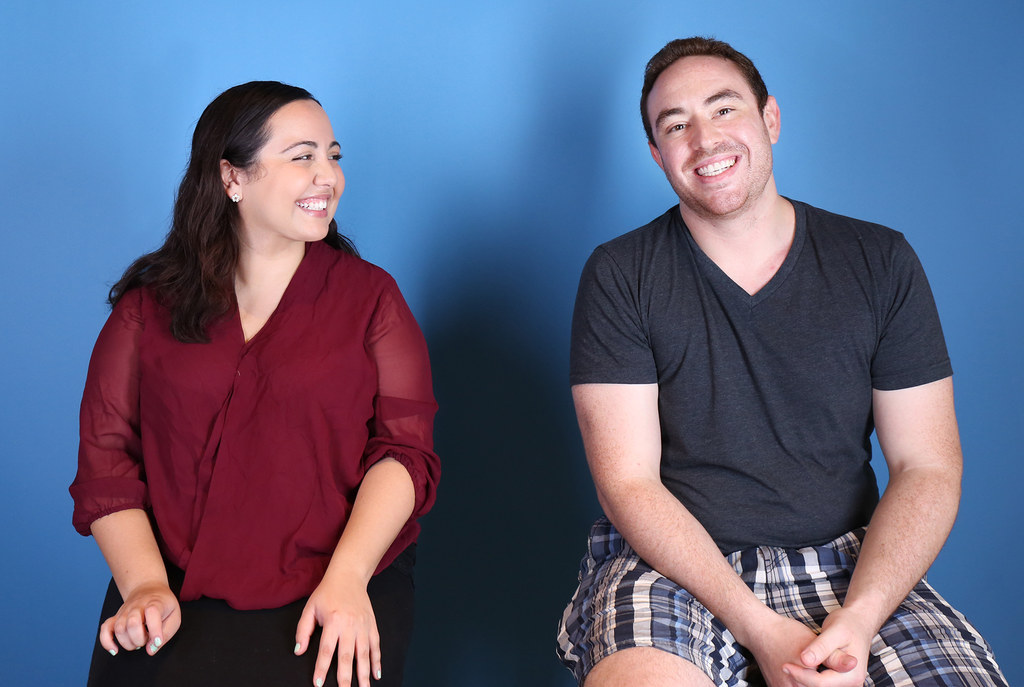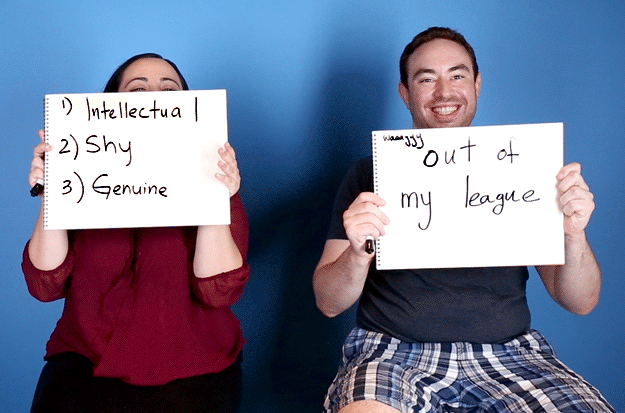 On how they met:
Daniel: We met when we were 16. High school sweethearts. Basically, her ex-boyfriend is this guy I went to junior high with. She dated him in high school, and we met through that.
Maya: I just thought he was cute. I wasn't looking for anything long term!
Daniel: I was awkward, so my parents were happy.
Casey & Ben, together for almost six months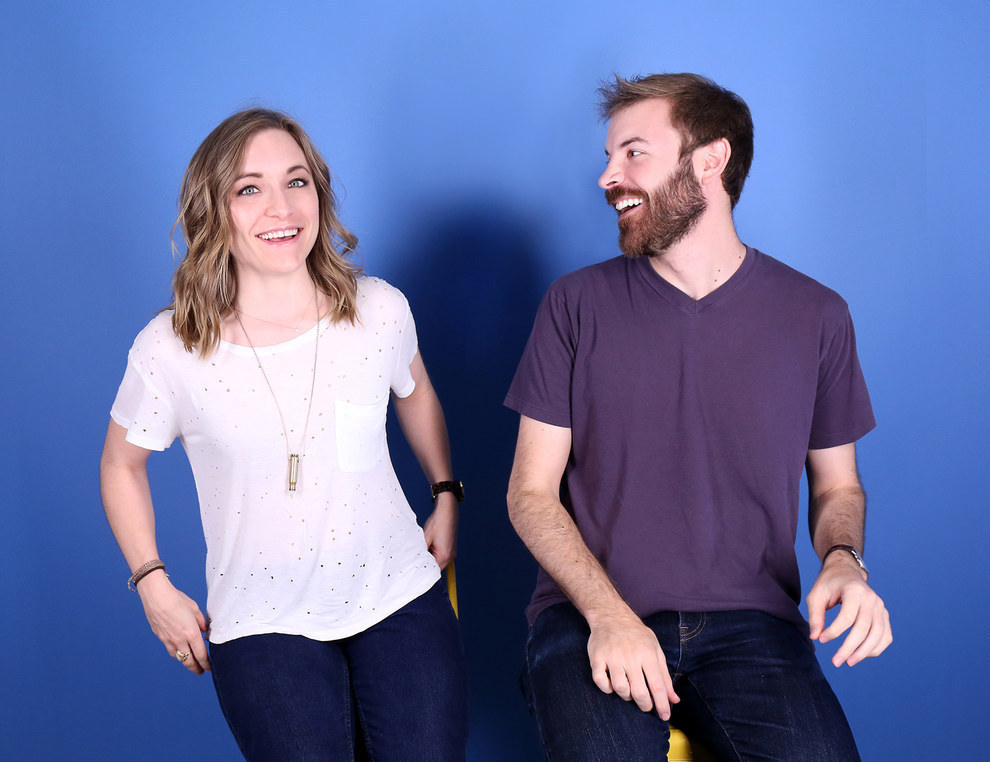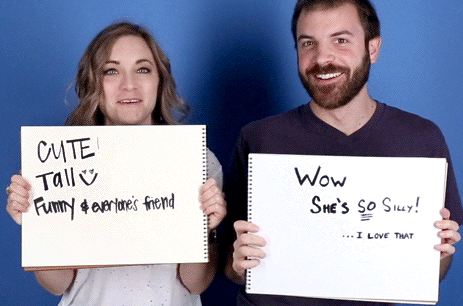 How long have you been together?
Ben: Seven years.
Together: Six months, almost. We met at work, but realized we had met three years ago at an improv show!
On their first date:
Casey: It was the night of The Dress, so an hour of our date was looking at The Dress. We agreed The Dress was white and gold.
Ben: You're better with words.
Jake & Ben, together for over three years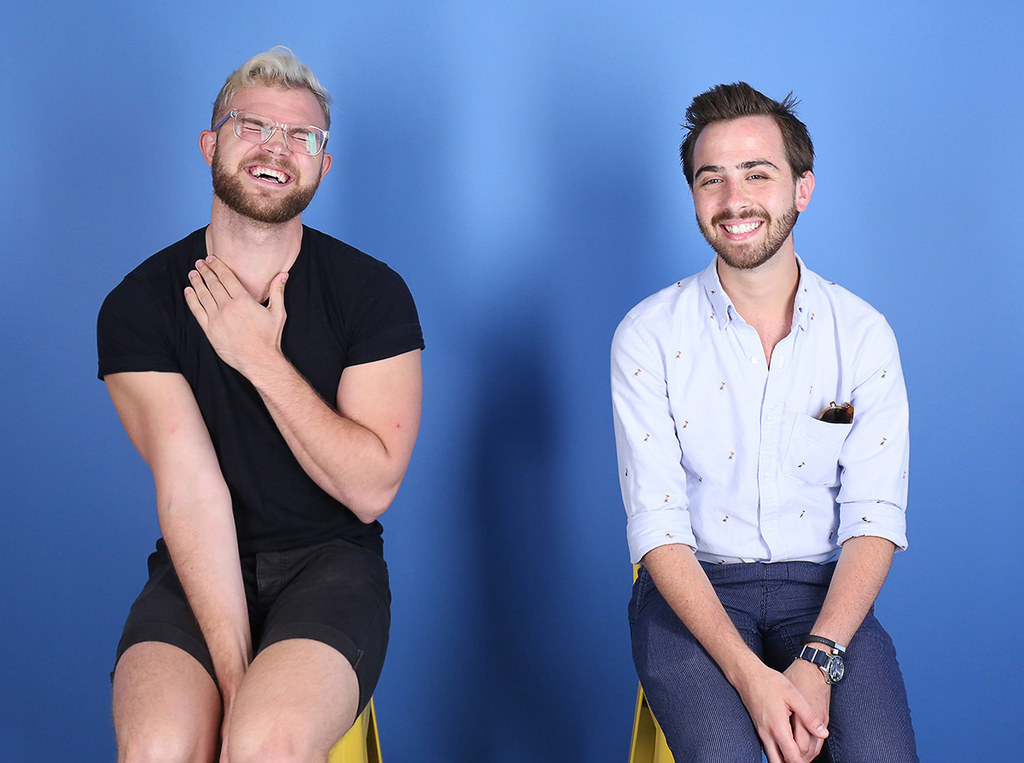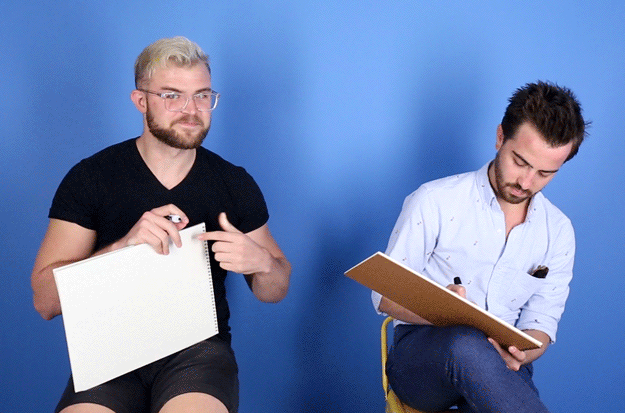 On their first date:
Jake: Ben's been practicing for this for a week.
Ben: We had gelato, and I walked him back to his dorm.
Jake: The minute I got home, I got a three-paragraph-long text from him. It was not super smooth.
Ben was reminding me that I had already eaten my ice cream before he got there.
Ben: He ordered it prior to his date even showing up!
Pete & Jenna, together for four years over the course of eight years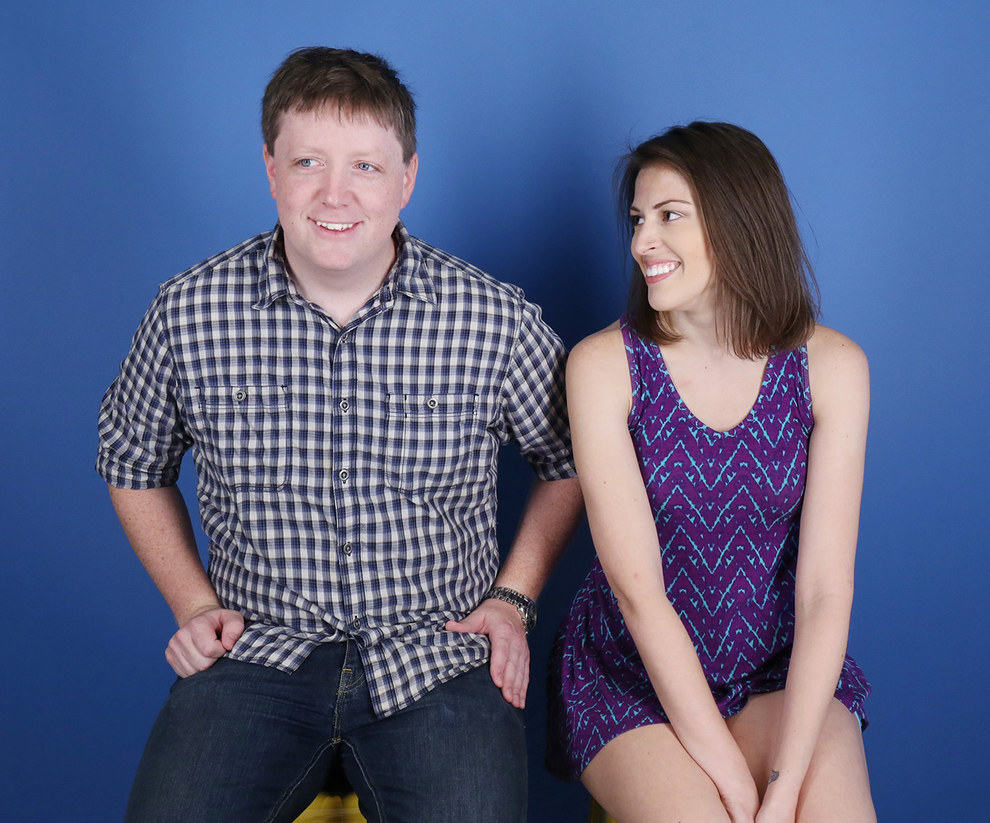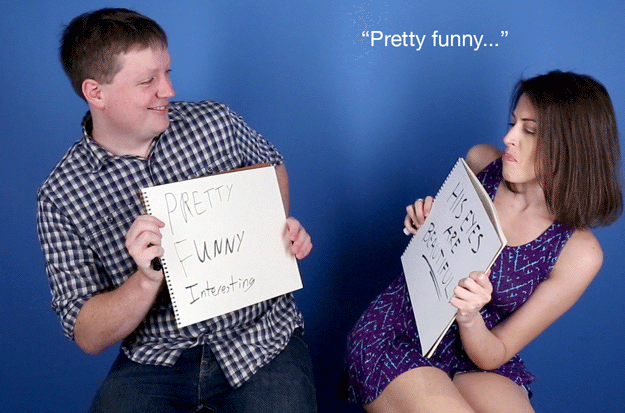 How did you meet?
Jenna: We met in line at a comedy show that was free. We were very poor at the time, so it became a weekly ritual of "let's go to whatever's free!"
After the reveal:
Jenna: "Pretty funny... Pretty interesting..."
Pete: Of course she's pretty.
Jenna: Everyone always tells you you have the prettiest eyes.
Pete: They're my grandma's eyes.
Ishrat & Brian, together for one year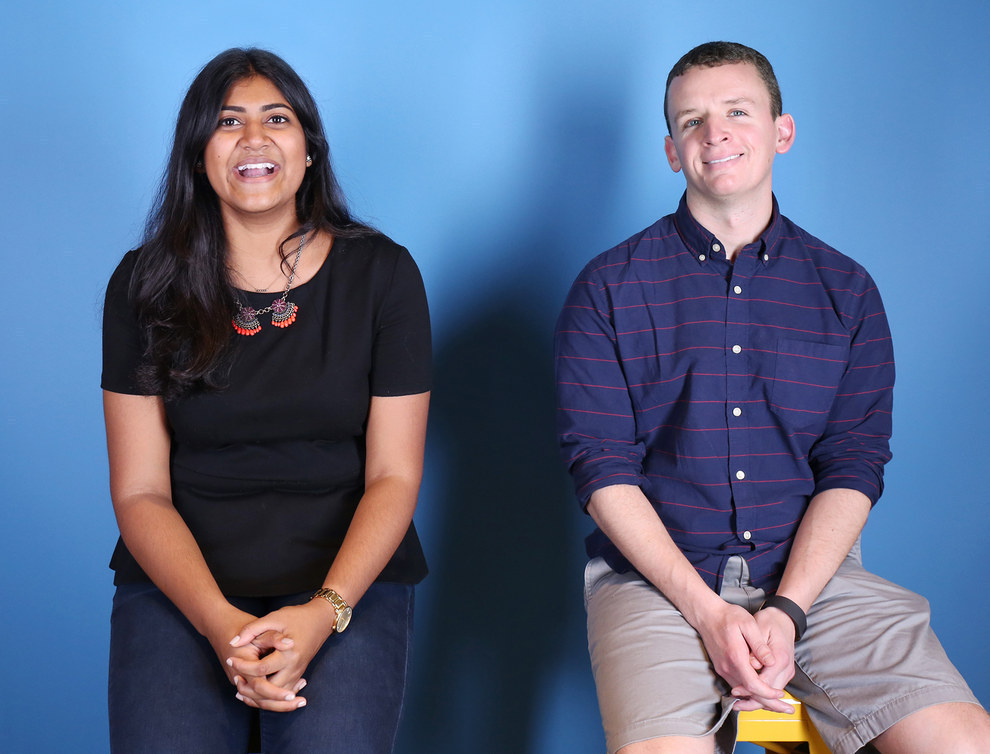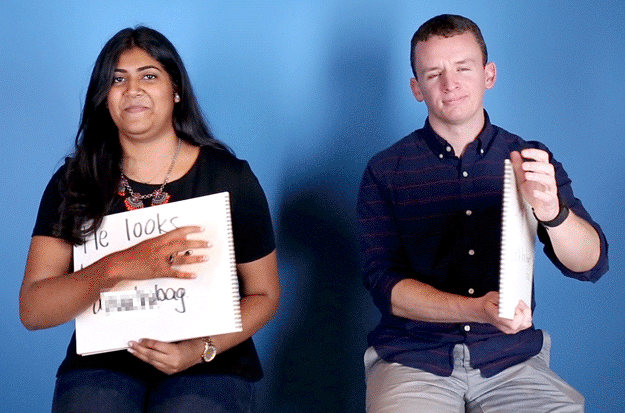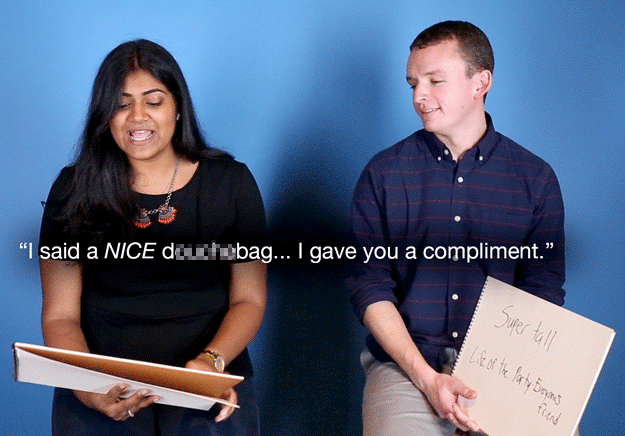 On their first meeting:
Ishrat: We met at a work party. He's a friend of a co-worker's.
Brian: She put her number in my phone.
After the reveal:
Ishrat: He had his head shaved, and I was like, he looks like someone who likes to go to the gym a lot.
Brian: I was more in shape then.
Ishrat: A nice d——bag... That's why I gave you my number!
First impressions basically stay with you forever. Make a better first impression with Ice Breakers Cool Blasts Chews, the totally new, fast-acting breath freshener.
Looks like there are no comments yet.
Be the first to comment!