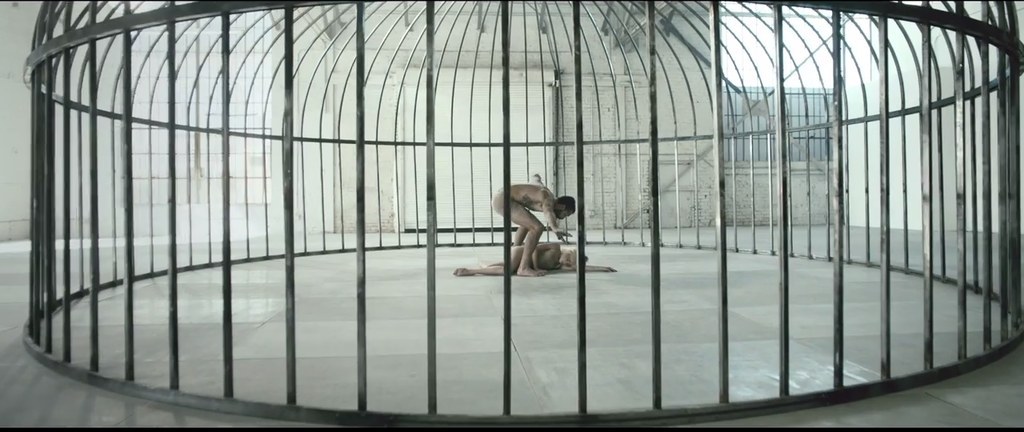 Sia, the recluse pop singer from Australia, quite possibly broke the internet today with her video for Elastic Heart. The song is the follow up to the break through, grammy nominated hit Chandelier and features Shia LaBeouf and Maddie Ziegler the Dance Mom sweetheart that makes people uncomfortable with her superior dance moves that some claim are way too adult for her age.
The song, off the album "1000 Forms of Fear" on its own is quite haunting, the lyrics speaks to the devastation of a break up that leaves you close to shattering, but the drive to keep it together.
If you remember, critics either praised or blasted Sia and her team for the grit and adult themed, dance driven masterpiece that was Chandelier, mostly because seeing young Maddie in a nude leotard in a run down apartment made people very uncomfortable.
Well in this video offering the envelope is pushed even further, Maddie is back and tormenting a very buff, equally scantily clad Shia LaBeouf in an oversized bird cage. The choreography, done by Ryan Heffington and the video directed by directed by Sia and Daniel Askill echoes the agony the songstress places in the music. It drips of the metaphoric cage of love, and the battle between two persons in the chaos that love represents - and the intimacy between the due is unmistakable and powerful.
Shia emotes beautifully and Maddie makes a hypnotic villain, especially in the last few moments where they wrangle in and out of the cage. We can't wait to see the stir this causes online, but if this is just the second single and video for Sia, the album and the productions coming off it will simply be amazing!
This post was created by a member of BuzzFeed Community, where anyone can post awesome lists and creations.
Learn more
or
post your buzz!