Now, I ain't sayin he a fuckboy...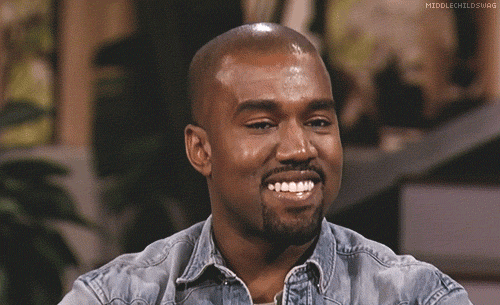 When it strikes FuckBoy O'Clock.

Ian Martella

"How many times do I have to kill you, boy?!"

"How sentimental. You know, I haven't been this choked up since I got a hunk of moussaka caught in my throat."

"On land it's much preferred / for [FuckBoys] not to say a word."

"I like you begging. Do it again."

When he somehow turns your achievement into FuckBoy O'Clock.

Ian Martella

"You pathetic fool! I RULE THE SEAS NOW! ALL OF THE SEAS BOW TO MY POWER!"

"You've heard of the golden rule, haven't you? Whoever has the gold makes the rules."

"A forest of thorns shall be his tomb! Borne through the skies on a fog of doom! Now go with the curse, and serve me well! 'Round [FuckBoy's twin bed], CAST MY SPELL!"

"Love to, Babe. But unlike you [FuckBoys] lounging about up here, I regretfully have a full-time job…. So, can't. Love to, but can't."

When FuckBoy O'Clock is literally every hour of the day.

Ian Martella

"The more pressing question is, how will you stay alive if you don't?"

"Go. Go away. … I don't like children."

"Anybody listenin'? It's like I'm — What am I, an echo or something?"

"Now, here's the deal. I will make you a potion that will turn you into a [non-FuckBoy] human for three days. Got that? Three days. Now listen, this is important. Before the sun sets on the third day, you've got to [open a book. … That's literally it.]"

When he turns his one-track mind to one of your friends.

Ian Martella

"If you want to cross a bridge, my sweet / You've got to pay the toll / Take a gulp and take a breath and [seriously just read a book. They don't bite. Some have pictures.]"

"Now, shall you deal with ME, O [FuckBoy] — and all the powers of HELL!" *Turns into an actual dragon.*

"You little fool. You thought you could defeat the most powerful being on Earth. Without [a considerable amount of liquor,] boy, you're nothing!"

"I can't believe this guy. I throw everything I've got at him, and it doesn't even..." *notices FuckBoy is wearing Crocs* "What... are... those?"

When he just lapses into FuckBoy-speak.

Ian Martella

"You're speechless, I see. A fine quality in a [FuckBoy.]"

I'm not asking much. Just a token really, a trifle. You'll never even miss it. What I want from you is [a single complete sentence that doesn't involve the tongue emoji.]

"Memo to me: Maim you after my meeting."

*Whispering to a nearby bird* "My pet... You are my last hope. Circle far and wide... Search for [someone else to deal with this shit.] Go, and do not fail me."
This post was created by a member of BuzzFeed Community, where anyone can post awesome lists and creations.
Learn more
or
post your buzz!