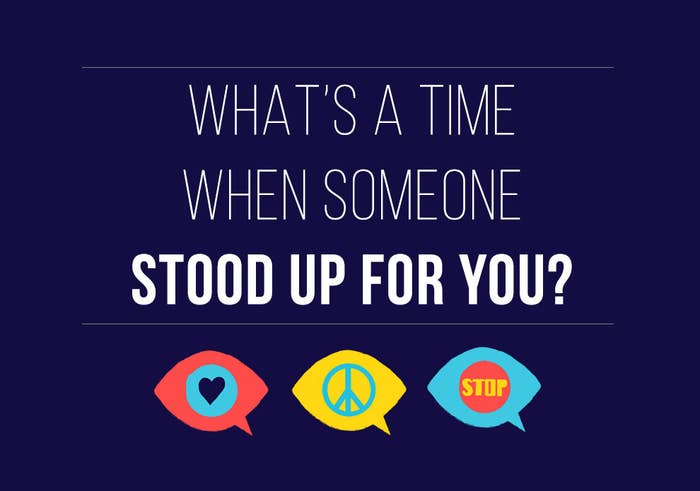 I was teased a lot in middle school and high school for being short. One day I walked into my classroom a few minutes late to find a completely silent room full of students. As I walked to my seat, I heard people whispering, and one person said 'Nice pants,' referring to the fact that my pants were about three inches too long and dragged on the floor.I felt like a baby. People didn't take me seriously. I couldn't buy the clothes that my friends were buying. But after that guy made the pants remark, a very popular girl who I knew but was sure didn't know me announced loudly, 'Kristin, you look really nice today.' That was nice as hell.
At summer camp, when I was 10, we made homemade candles. After we finished the candles, all the kids would dip their hands in the cooled-down wax to create these hard wax hand mitts where you couldn't move your fingers. That day, I had borrowed my popular friend's very new cool bright blue sweatpants and had dipped BOTH my hands in wax. On my way back to my cabin, I REALLY had to pee and couldn't get the wax mitts off in time so I just peed in my pants (my COOL friend's sweatpants). My counselor at the time immediately did a load of laundry for me and washed the them, saying they had just gotten dirty.
I went to an art high school, so competition was gross among a few students. There was one particular kid named Shane who always gave me attitude.Senior year was a big deal because if you got picked in one of the five group art shows, you basically succeeded as a fine artist. I got picked, but got stuck with Shane. On the night of the show, my group brought in all the goodies for the food table, and I helped set it up while they did their final touches. I never had brie cheese until that night, and I was cutting a few slices for the guests. Shane saw me and pulled my classmate aside and said, 'That dumb b**** is cutting the cheese wrong.' I overheard and was shocked. He barely helped me do anything for the show and was calling me out on cheese! There was an afterparty, but I didn't go. It just so happened that my best friend TJ stood up for me at the party, and everyone chimed in. Apparently, all of our friends confronted Shane about how he was rude to me, and how I honestly worked hard for our show. TJ demanded that Shane apologize to me, but that didn't happen. Still, it felt nice that someone actually tried to help me.

I got called ugly and fat throughout elementary school. Being tall was even a diss, since I was the tallest girl in my entire year. My small circle of friends comforted me and told me how being tall isn't bad. They'd tell me 'You can reach things in the closet easily!' or 'Hailing a cab is no problem for you.' They would even yell at people for me when the bullies made me cry.
I was pretty odd in high school. I streaked my hair, wore mall goth clothes, and was socially awkward. I went to a school that was pretty rowdy at times. This kind of classroom environment was ripe for kids bulling other kids. I was a small, timid type of girl, so it was really easy to pick on me. Sometimes it was sneaking garbage into the hood of my hoodie. Other times it was pulling their eyes to be 'slanted' and 'squinty' to make fun of me for being Asian.I never felt intimidated in my theater class though. I had my ragtag group of friends who would stand up for me at a moment's notice. If someone was giving me lip, my friends would swoop in and say, 'Hey! Don't talk to her like that!' It always gave me confidence, and I felt better in school knowing I had friends who had my back.
I moved to a suburb right between Dallas and Fort Worth when I was 12 — I was already a pretty awkward little weirdo, but moving from California to Texas really felt like a whole other level of weirdness.At lunch, I would drink my entire box of chocolate milk while it was still inside my brown paper bag because I didn't want to give anyone more ammunition to make fun of me. One of the kids I was sitting with barely knew me, but had lived in that town his entire life. Possibly the coolest kid I knew at the time.He asked me what I was drinking, and when he found out, he asked me, 'Wait, it was chocolate milk the whole time? Chocolate milk is cool. Why are you doing that?' I didn't answer because I was suddenly sort of baffled by my own behavior, but I finally felt comfortable enough to start emptying the entirety of my brown bag on the table and eat and drink whatever was in there. He at least made lunch feel safe for me at a time when I felt so, so out of place.

When I was 15, I worked at a river outfitter selling tubes to people to float down the river. I had this supervisor, Elrod, who was an eccentric old man who looked wild and unkept. One day, I was working alone, and a group of 15 people came to rent. They had paid for basic tubes, but they wanted premium tubes. They threatened me and insulted me, then one of the guys reached over the counter and started distributing tubes to his group. I was afraid to stop them. Then Elrod intervened. He yelled 'EVERYBODY SHUT UP!' then stood on a chair and explained loudly that they would need to go back to the payment office, or accept the standard tubes...and finally that they should respect me. After he finished his jumbled speech, the group started laughing. One of them called him a 'stupid old man.' They took the standard tubes and left. I'll never forget the defeated look on Elrod's face as he climbed down from the chair and pushed it back into place. He'd defended me at the cost of his dignity. In the eyes of the world, Elrod was a pathetic old man. But in that moment he was so much more to me.
I went to a high school for the arts in NYC, and my lunch table was basically like the art school breakfast club. My group included a feisty drama major from Harlem who, years later, went on to be a successful female rapper who I'll call Kelly. People didn't usually bother us at lunch, but one day a table of girls nearby started throwing spitballs at us. Then, late to lunch as usual, Kelly sat down and looked completely perplexed. 'Are those girls throwing stuff at you?' she asked.'Yeah, no idea what their problem is, we literally did nothing,' I said.Kelly cut me off, got up, and said, 'Nahhhhh,' and walked over to the table of taunters.'You think you cute? You think you cute throwing spitballs or whatever? You think you cute running your mouths? You not cute. Nobody asked you what you think of them, so you need to mind ya business.' Then Kelly came back, sat back down, and asked who had a dollar for a cookie. Oh, and you can bet those girls stopped bothering us after that.
Images from the Ad Council.