Sweet and Spicy Wings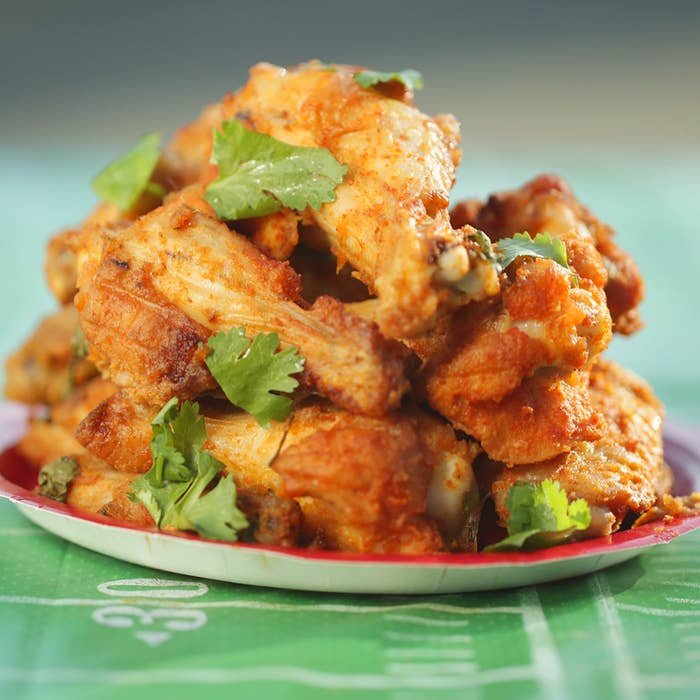 INGREDIENTS
4-5 pounds of chicken wings
3-4 tablespoons baking powder
1½ tablespoons seasoning salt
1 tablespoon cayenne pepper
Cooking spray
16 ounces mango pineapple salsa
¼ cup honey
Lime
Cilantro
PREPARATION
1. Preheat oven to 250°F/120°C.

2. Toss wings with baking powder, seasoning salt, and cayenne pepper. Place on a rack on a baking sheet that has been sprayed well with cooking spray.

3. Bake for 35 minutes, then increase temp to 425°F/220°C and bake an additional 45 minutes.

4. In a blender, pulse salsa and honey until smooth.

5. Toss wings in ⅓ cup sauce, and squeeze with fresh lime and garnish with cilantro.

6. Keep warm in slow cooker.

7. Enjoy!