This Yazidi Girl Is Urging The British Government To Do More To Help Women Fleeing ISIS
Rozin Khalil Hanjool set up a petition to remind the government about its promise to end sexual violence in war zones.
Meet Rozin Khalil Hanjool, a 17-year-old British school girl who's urging the government to fulfill its promise to protect Yazidi women in Iraq and Syria.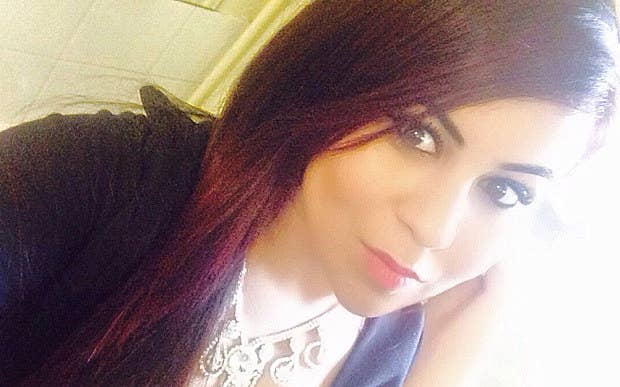 Hanjool lives in Coventry, but came to the UK as a refugee from the village of Effia, in Iraq, when she was 10. Her family are part of the country's small Yazidi community, who are among the most persecuted minority groups in the region.
According to the United Nations, more than 5,000 Yazidi civillians have been killed by the militant group ISIS, while thousands more have been captured and held as prisoners.
Last year, the UN also reported that hundreds of Yazidi girls had been subject to physical and sexual abuse, including "systematic rape and sex slavery" by ISIS members.
Seeing the horrific abuse, Hanjool decided to set up a petition urging the British government to help vulnerable girls and women.
Hanjool set up the petition on Change.org earlier this week, and it has so far gathered more than 95,000 signatures.
"More than 3,000 Yazidi women and girls have been kidnapped by ISIS in Northern Iraq" she said on the petition.
"They have been raped and tortured by their captors. Last week three girls, who managed to escape, visited London and told their stories."
She added: "Now that we have heard the stories of what is happening to these girls, we must help them. There is a lot that the UK Government can do, that's why I have started this petition."
Hanjool told BuzzFeed News that she set up the petition after hearing about the plight of Yazidi women who were living as refugees in her family's village.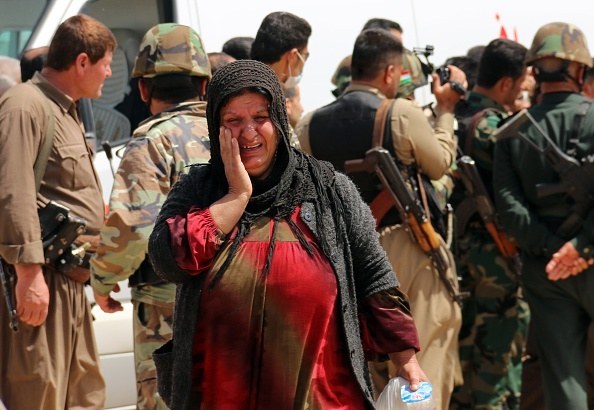 "They've told me stories that they've been raped, tortured and traumatised. It's an unknown world for them and they haven't got any support" she said.
"Even the ones who are able to escape ISIS, they come back feeling hopeless and so traumatised. They need psychological help and counseling. They need a safe environment to help them recover."
Hanjool also said that her parents had been in contact with around 50 Yazidi women who "were still really traumatised, because they had seen the massacres that happened in Sinjar," where large numbers of Yazidi men were killed last year.
Hanjool also urged the British government to live up to its promise of protecting women from sexual violence in war zones.
"In my opinion, the UK is doing all they can to support the Iraqi government against ISIS, but they should be doing more to help vulnerable girls. In general, they need to be helping minorities who have escaped and provide them with medical and psychological help," she said.
"They especially need to help young girls, who are 9, or 12, and who have gotten pregnant," she added.
He made the statement while co-chairing the Global Summit to End Sexual Violence in Conflict, with actor and UN Special Envoy Angelina Jolie.
"It is something Angelina and I will continue with and personally, I will continue with in or out of government, this is cause I will continue to pursue but I will also make a case to all future British governments and future governments in many other countries that they can't ignore this," he told BuzzFeed News last year.
Hague also promised £6 million in new funding to fight against sexual violence. While it is unclear whether this has been delivered, some have pointed out that despite the pledge, sexual violence in war zones has increased, and that no one has been prosecuted for committing sexual violence while at war.
In a statement to BuzzFeed News, an FCO spokesperson said that the UK was helping women refugees in Iraq and Syria, including providing education on identifying instances of sexual violence.
"The UK is funding support to Syrian practitioners to allow them to document and investigate crimes of sexual violence in line with the International Protocol on Documenting and Investigating Sexual Violence in Conflict," the spokesperson said.
"We are helping them to develop technical forensic skills as well as supporting them to develop their network and expand the number of cases they are able to document. If done effectively, and with a survivor-centred approach, this evidence will contribute to future accountability processes."