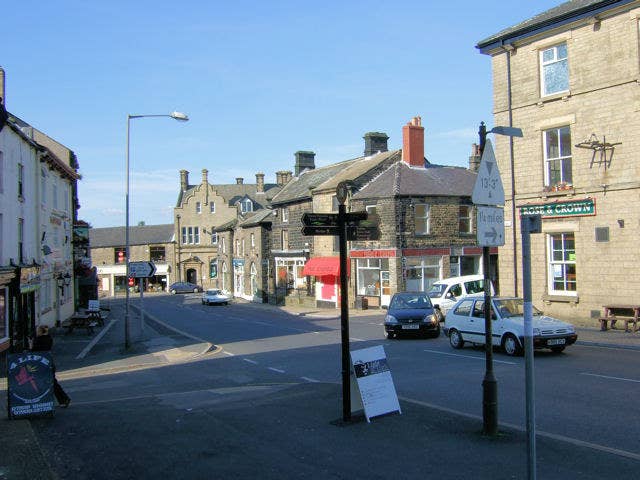 BRADFORD – "Salaamwualaikum," says David Ward, as he greets one of his Muslim constituents driving past.
The man stops his van and rolls down his window. With a tight handshake and a smile on his face, he greets the Liberal Democrat MP in Arabic – "Wa'Alaikum Salaam" – and confirms he'll be voting for him in May.
The gesture may be uncalculated, but in a city where nearly half the residents are Muslim, such niceties are essential – especially for Ward.
When the Lib Dem won Bradford East in 2010 from Labour, he only secured a majority of 375. And despite being well-known in the city (most passers-by refer to him as "David"), almost every official poll predicts a large swing back to Labour in May.
Even more daunting is the fact that Ward's Labour challenger is Imran Hussain, a political heavyweight from neighbouring Bradford West. The councillor has strong links not only to the backdoors of the Bradford political scene, but more importantly to the "Biraderi" – a historical clan groups with roots in Pakistan – whose support is fundamental to winning here.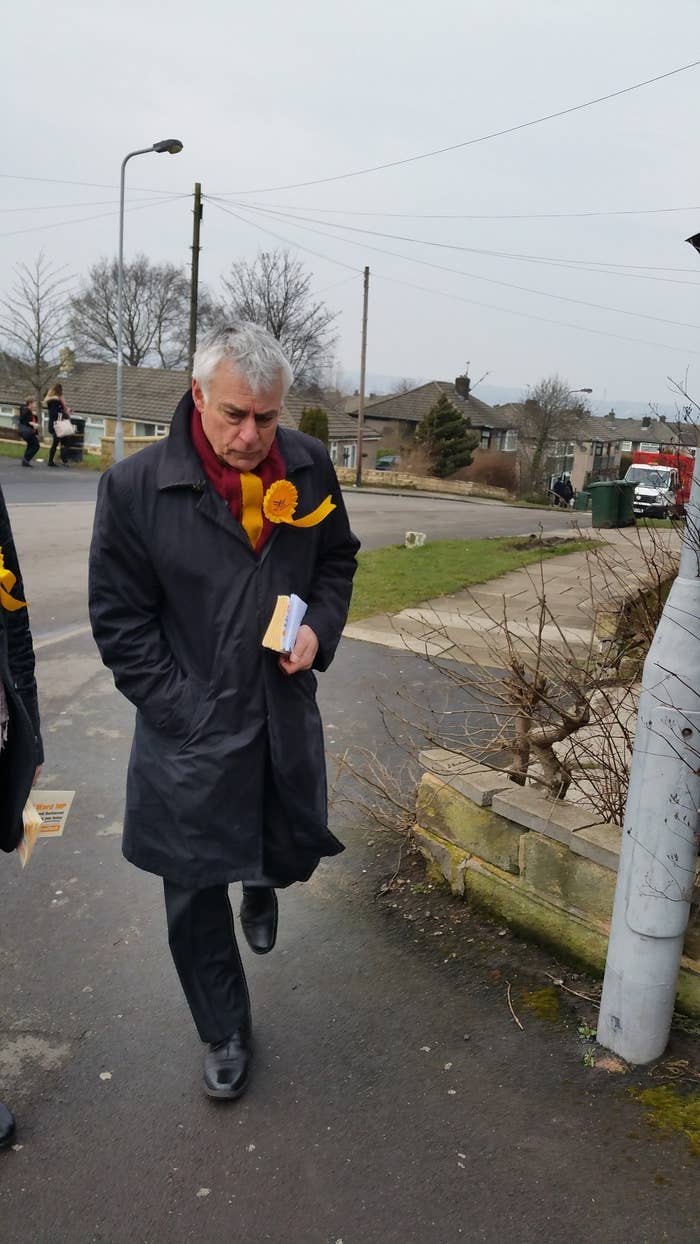 In the quiet suburb of Bolling Hall, BuzzFeed News is following Ward and his canvassing team. Their focus is on local issues, from housing concerns to school places. "Car insurance is something we're doing too," Ward says. "The taxi driver I spoke to last night said it was a big issue in the city."
It's a strategy not atypical among Lib Dem MPs, and Ward – who acknowledges his party's problems in Westminister – notes that he's trying to convince voters of his record as a "really, really good local MP".
Outside the constituency, however, Ward is better known for his outspoken comments on the Middle East, which critics have called anti-Semitic. Iain Dale, the Tory commentator and LBC radio presenter, told BuzzFeed News: "What he has done is very skillfully play to what he thinks are his Muslim constituents' prejudices."
In 2013, Ward caused controversy on Holocaust Memorial Day after seemingly blaming "the Jews" rather than Israel for what he labelled "atrocities" in Palestine. On his blog, he wrote:
Having visited Auschwitz twice – once with my family and once with local schools – I am saddened that the Jews, who suffered unbelievable levels of persecution during the Holocaust, could within a few years of liberation from the death camps be inflicting atrocities on Palestinians in the new State of Israel and continue to do so on a daily basis in the West Bank and Gaza.
Later that year, he had the whip withdrawn after tweeting that Israel was an "apartheid state" and questioning its right to exist. More recently, he caused controversy when, during last summer's conflict in Gaza, he tweeted:

Following the terrorist attacks in Paris earlier this year, he tweeted "Je Suis Palestinian" – a rehash of "Je Suis Charlie" – and said that the presence of Benjamin Netanyahu on the solidarity march that followed the attack made him "feel sick". The comments were so controversial that even his party leader, Nick Clegg, publicly condemned him.
Members of Bradford's political establishment did not dispute Ward's support for the Palestinian cause – but told BuzzFeed News that his comments could also have been part of a strategy to court the city's Muslim voters.
"Look, it's pretty obvious," said one source close to the city's Labour party, who wished to remain anonymous. "The only way any candidate – any candidate – is going to win in Bradford is by appealing to Muslim issues. And a lot of that has to do with Palestine. Go to any Muslim-dominated area in Birmingham, Manchester, London, and the key issue is Palestine."
He said that Ward's comments appeared to have had a positive effect on this constituency. "He got a lot of support online from Muslims – loads of them defended him on Facebook, Twitter – so it probably had some impact," he added.
Analysis of the constituency suggests the support of such voters will be needed for Ward to secure victory outside his core vote, which consists mainly of white families living in Bradford's well-to-do suburbs.
Another source, who wished only to be identified as a former associate of George Galloway's Respect party, said the comments may have been made to compensate for Ward's exclusion from the city's clan politics.
"It's a lot more difficult for any candidate who hasn't got links to any Biraderis," he said.
"[It's] all well and good going to a mosque and appealing for votes, but unless you're involved in the community – know its issues, what everyone wants – there [isn't] any way you're going to win."
The source added: "Maybe it was just a quick way to appeal to the voters. You know, showing that he's going to support Palestine in parliament while other politicians support Israel. If that's the actual reason, then good on him."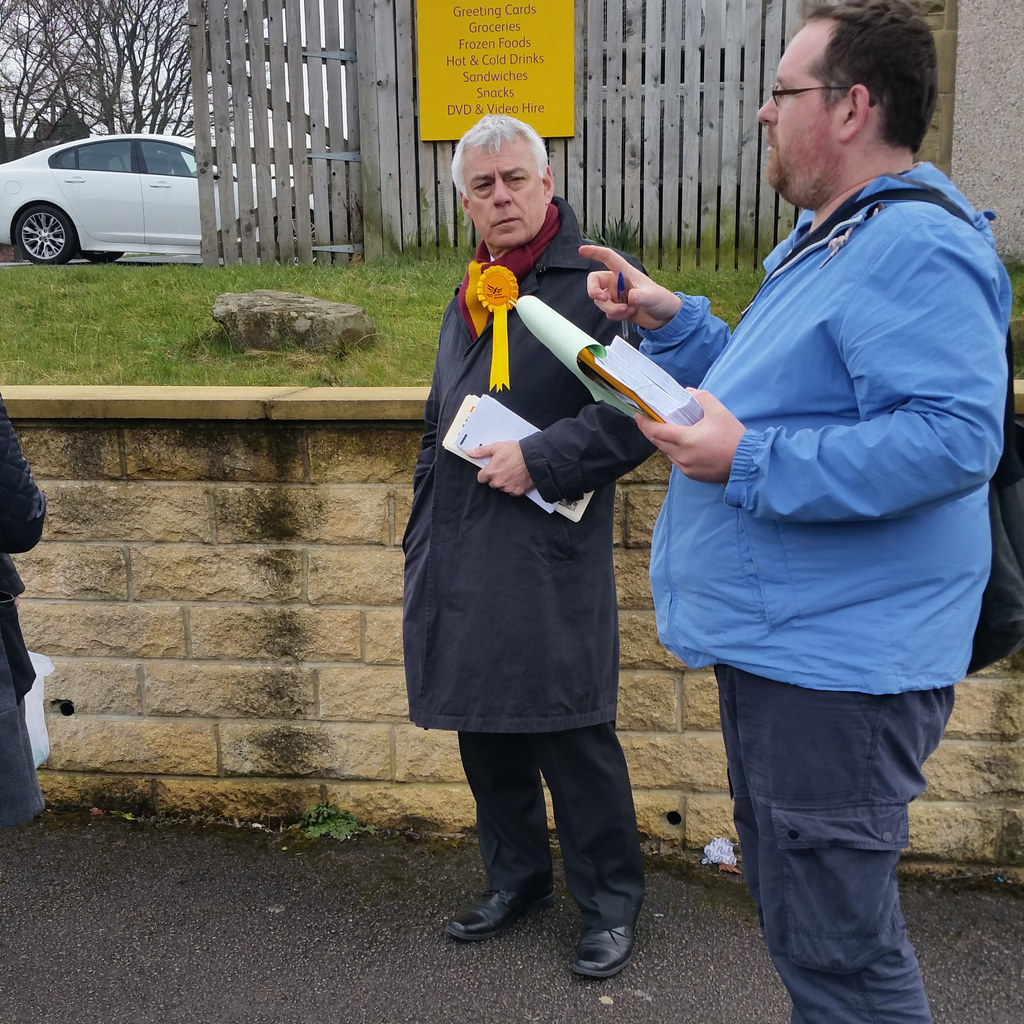 Despite these criticisms, Ward remains resolute.
He insists the statements related only to the "people of Palestine" – an issue he says he's been passionate about for more than 20 years. And while he's unsure why his party decided to suspend him, he suspects he could have been on the "receiving end" of complaints from pro-Israel groups, who "inflict a great deal of pressure" on political parties.
"The Liberal Democrats called [my comments] a generalisation," he says. "I was talking about the irony of the Holocaust memorial – I was saying it was ironic that a state, the state of Israel, was carrying out the persecution of another group for 60, 70 years."
But he rejects claims that he was "pandering to the Muslim vote".
"I know all the communities here," he says. "I visit churches, mosques, Sikh temples, and I get to know their issues, and what's concerning them."
He also claims that while many British Muslims are concerned with events in the Middle East, it was "members of the white community" that gave him the most support during his suspension.
When BuzzFeed News asks Ward about saying "the Jews", he insists the term wasn't supposed to be racist. "I've got nothing against Jewish people," he says, adding that he's got meetings scheduled with Jewish communities and activist groups in the coming weeks.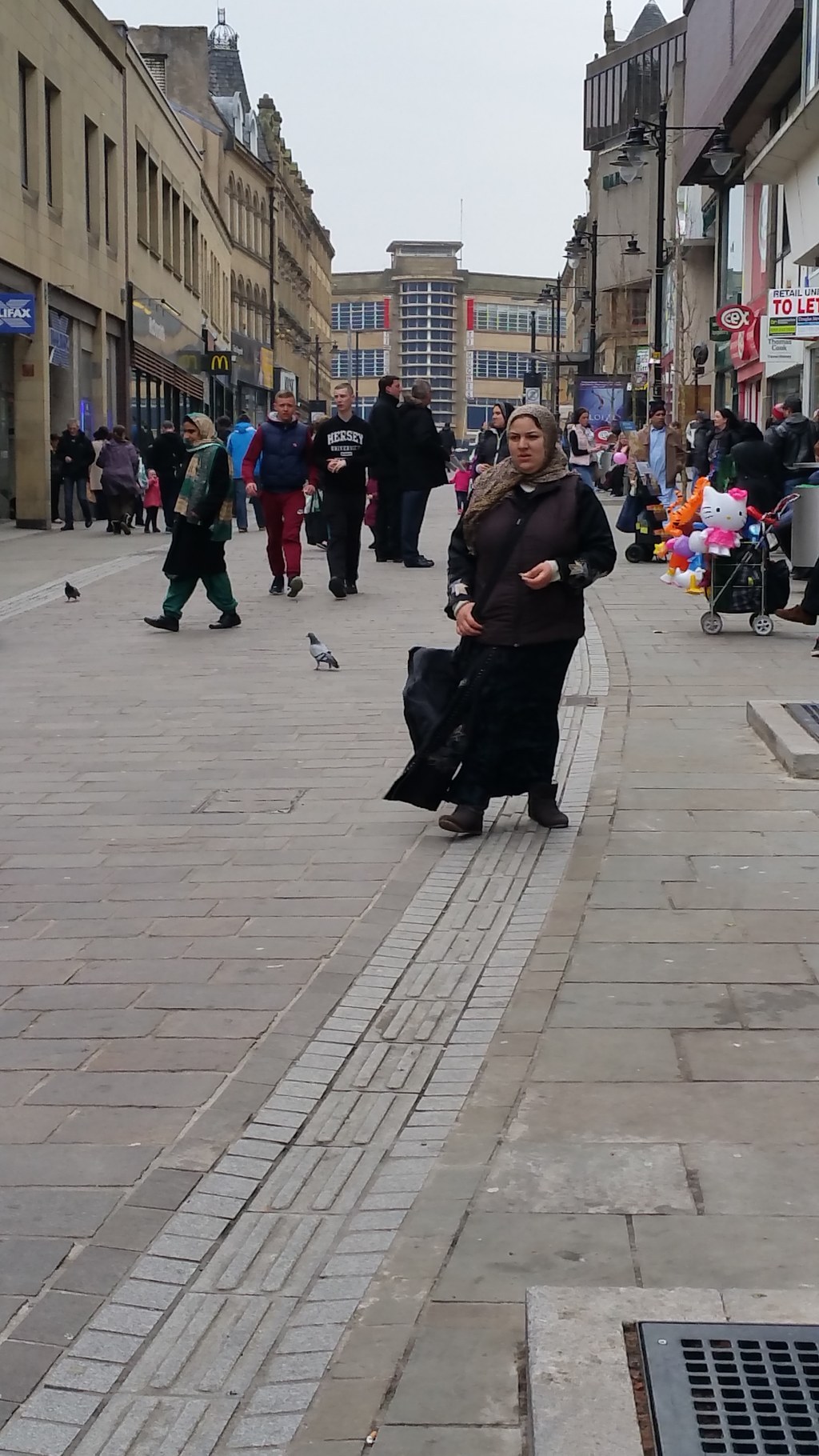 But whatever he says, it may not be enough to save his seat.
So far, there is no plan for any cabinet minister or senior Lib Dem to visit Bradford in the coming weeks. And despite months of infighting in Bradford's Labour party, the Lib Dems seem not to have established a solid lead outside of Ward's strongholds.
Despite that, the canvassers are optimistic. One volunteer tells BuzzFeed News that they hope to "send in two more councillors" on election day.
"Yeah, we're optimistic," he says. "We campaign hard – and we've got to work extra hard because we don't have the union backing, and we don't have big donors. So we have to get out, tell everyone about our successes. I think that's a good strategy for winning."
Perhaps so – but in a city where politicians have long exploited its dense cultural faultlines, Ward will need more than hope to succeed.