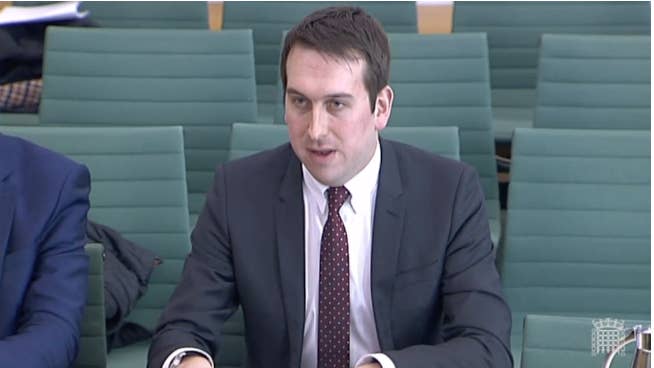 Social networking giant Twitter has come under fire from a committee of MPs who accused it of "undermining" the government's efforts to tackle extremism and radicalisation online.
Policy directors from Google, Twitter, and Facebook were invited to parliament to answer questions from the home affairs select committee as part of an inquiry into countering extremism.
Twitter came under particular criticism from the MPs, who suggested its policies could interfere with the government's attempts to monitor terrorist threats.
Nick Pickles, Twitter's head of UK policy, told MPs the company notified users about cases when their information had been requested by the authorities.
"Our policy is very clear – we seek to provide user notice," he told MPs, adding that the policy was in accordance with the law. He said the policy existed as "under many jurisdictions ... there are legal frameworks that exist to provide notification to that user".
Although Pickles told MPs the company generally provided these notifications to users such as MPs and journalists, he said Twitter had also provided information to authorities in situations where "lives were at immediate risk".
"We allow ourselves not to notify a user in areas we view as counter-productive," he said. "Generally, we would like to tell users, but we don't have to."
However, some MPs on the committee, particularly Conservative politician Victoria Atkins, said this policy risked undermining the UK's attempts to stop radicalisation on the internet.
Atkins, who does not have a Twitter account, said: "I find it interesting that a tech company should be telling parliament how best to police law enforcement and security enquiries.
"Why does Twitter think its legal team supersedes the home secretary and the judicial commissioner?"
Pickles denied that Twitter's policy of notifying users about information requests stopped the government from monitoring terrorist threats.
However, he said there was a "conflict of law" on sharing information between countries, and that the company would prefer decisions on data access to be made on a case-by-case basis in a court.
Labour MP for Bradford West Naz Shah said she had first-hand experience of reporting users on Twitter and said it was an arduous process that took many steps.
It was widely reported that Shah was the victim of online abuse during her election campaign.
After Shah grilled Pickles on the reporting process, he said individual users were not able to report any tweets or users specifically for promoting terrorism.