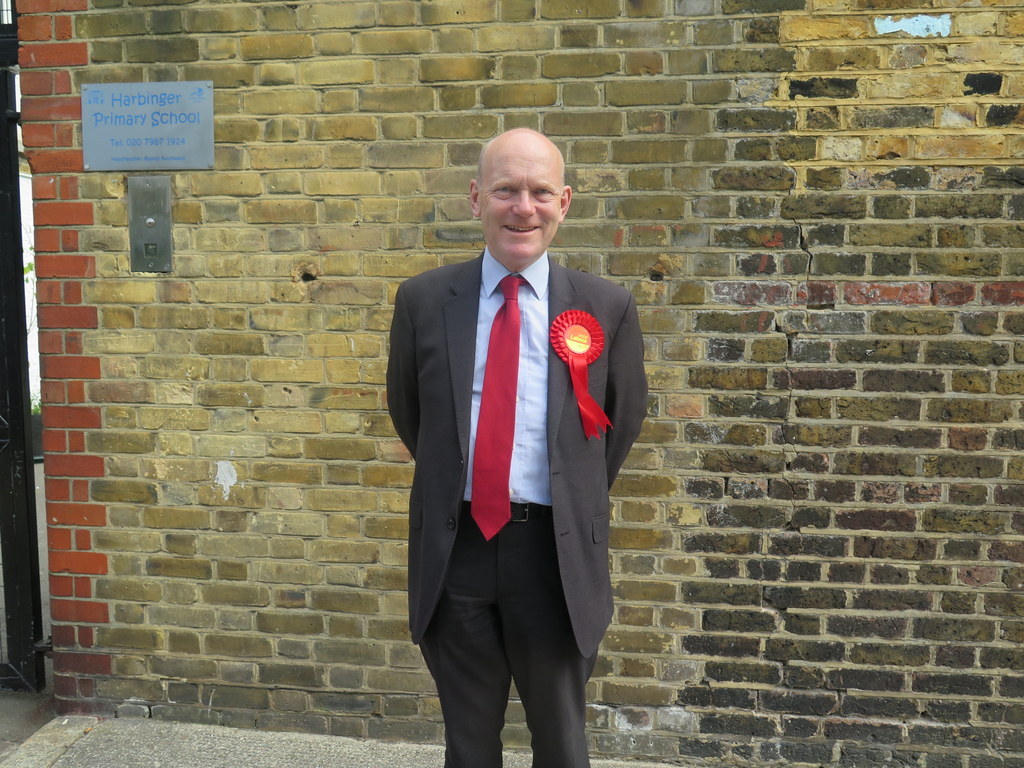 "We need to give the council back to the people… and get Tower Hamlets out of the headlines for the wrong reasons," John Biggs, Labour's mayoral candidate says, as he canvasses outside the Harbinger school on the Isle of Dogs, ahead of the mayoral elections on Thursday.
People in the borough, he says, "have had enough of the corruption" in the area – particularly the "misuse of power" by its disgraced former mayor, Lutfur Rahman.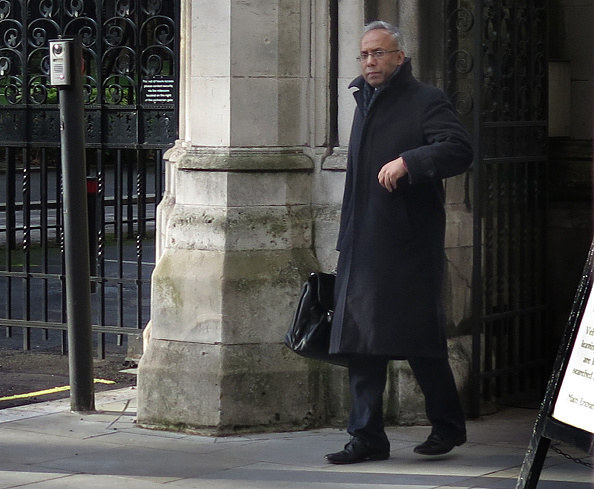 For the past few years, Rahman's name has been synonymous with Tower Hamlets, and usually not for the right reasons. While he initially became a national figure as Britain's first directly elected Asian mayor, a number of media reports, including by the BBC's Panorama, accused Rahman of corruption – including electoral fraud, bribery, liaising with "Islamic extremist groups", and using council funds to secure votes and support from the borough's Bangladeshi community.
Rahman denied all the accusations, with many of his supporters claiming his critics were simply racist and Islamophobic. But last month, he was removed from office after the high court found him guilty of electoral corruption, bribery, and exerting "undue spiritual influence" on the borough's Muslim community in order to win votes.
Rahman's party, Tower Hamlets First, are still planning to contest the judgment. But Rahman was banned from standing for office for five years, and ordered to pay more than £200,000 in legal fees.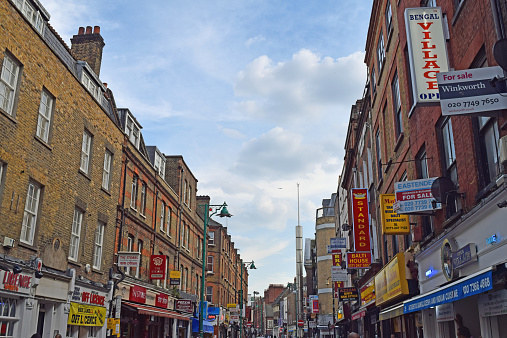 Yet despite the court's ruling, Rahman did not disappear from the world of East London politics. A week after the ruling, hundreds of Rahman's supporters gathered in the Waterlily conference theatre in an "emergency meeting' to discuss how to "reclaim democracy" in Tower Hamlets. The event had its own special guest – Rahman himself – who was due to endorse a new candidate to in the mayoral election that followed his removal.
That candidate ended up being Rabina Khan, a 42-year-old who served as Tower Hamlets' cabinet member for housing under Rahman.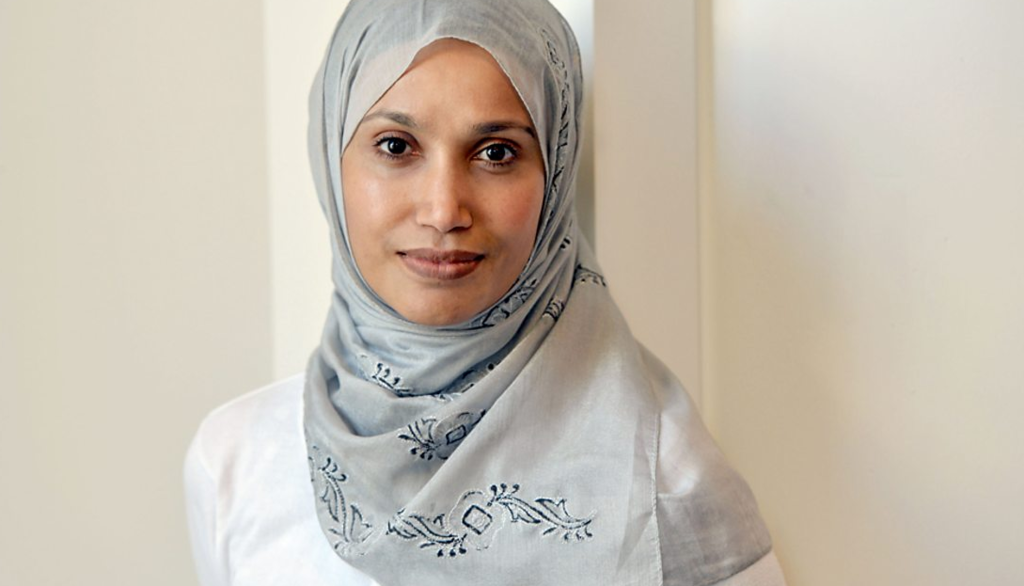 While Khan was known in some areas of the borough's Bangladeshi community, a number of residents told BuzzFeed News that they did not know much about her, other than that she was "Lutfur's choice". Posters supporting Khan, displayed in a many of Brick Lane's famous curry houses and textile shops, feature images of Rahman's endorsement (in English and Bengali).
According to Mark Baynes, who runs the local news website Love Wapping, photos have circulated on social media showing Khan and Rahman together at public events, and meeting in supporters' houses. An owner of a curry house in Brick Lane also told BuzzFeed News that the two had met in his restaurant a couple of weeks ago.
It's unclear how much influence Rahman has had on Khan's campaign, although a source who claims to be close to senior members of Tower Hamlets First told BuzzFeed News that the former mayor "was directly consulting" with her. He added that Rahman was "advising her on what public events she should go to, and the areas she should campaign in to boost her support".
Some have also speculated that Rahman's advice could be behind Khan's decision to avoid a number of mayoral hustings. Khan has denied this, saying that she has attended as many hustings as possible, and her absence was a result of family medical issues.
While Khan did not deny that Rahman was involved in her campaign, she told BuzzFeed News that she was in charge of running the campaign.
"A number of people are working with me," she said. "Yes, I've spoken to him, but I've spoken to other people, including women and a lot of young people during campaign."
She added: "I do things the way I plan, according to the way I consult with people. Rahman is very people-focused in terms of directing me to certain groups or campaigns who I can work with, if I'm elected."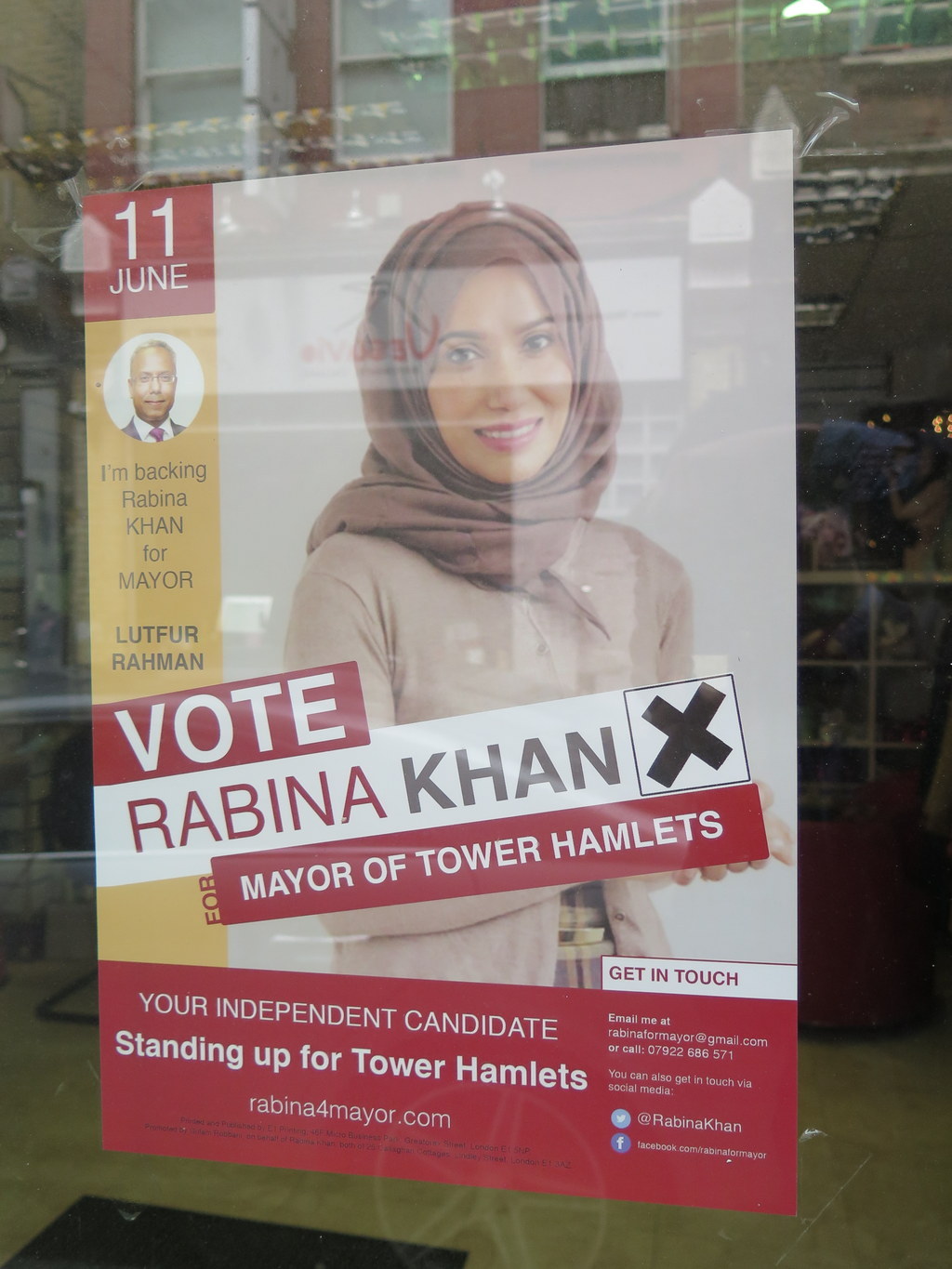 Despite this assertion, it has been difficult for Khan to shake off her connection to Rahman.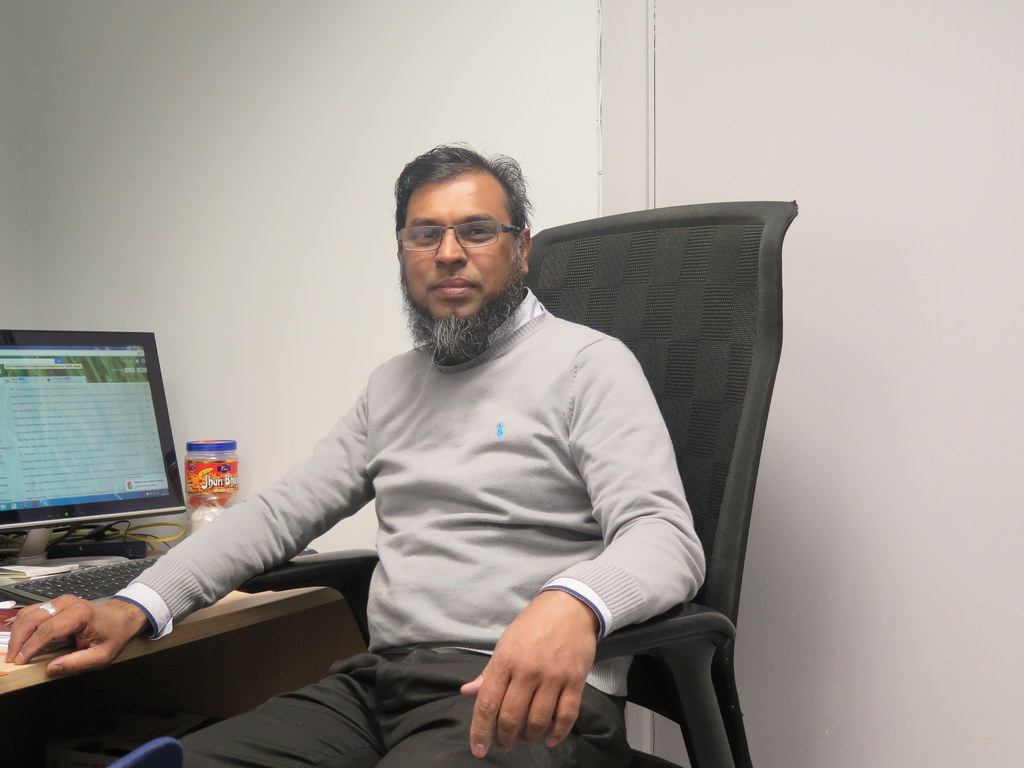 Monirul Alam (pictured above), who works at a printing press on Brick Lane, told BuzzFeed News that the race had been "much quieter" this year, compared to 2014, and that he would likely be voting for Khan, despite "not knowing too much about her policies."
Instead, he hopes that Khan can "continue the work that Lutfur has done in the area, such as providing housing and school resources", as well as "helping local businesses in the borough".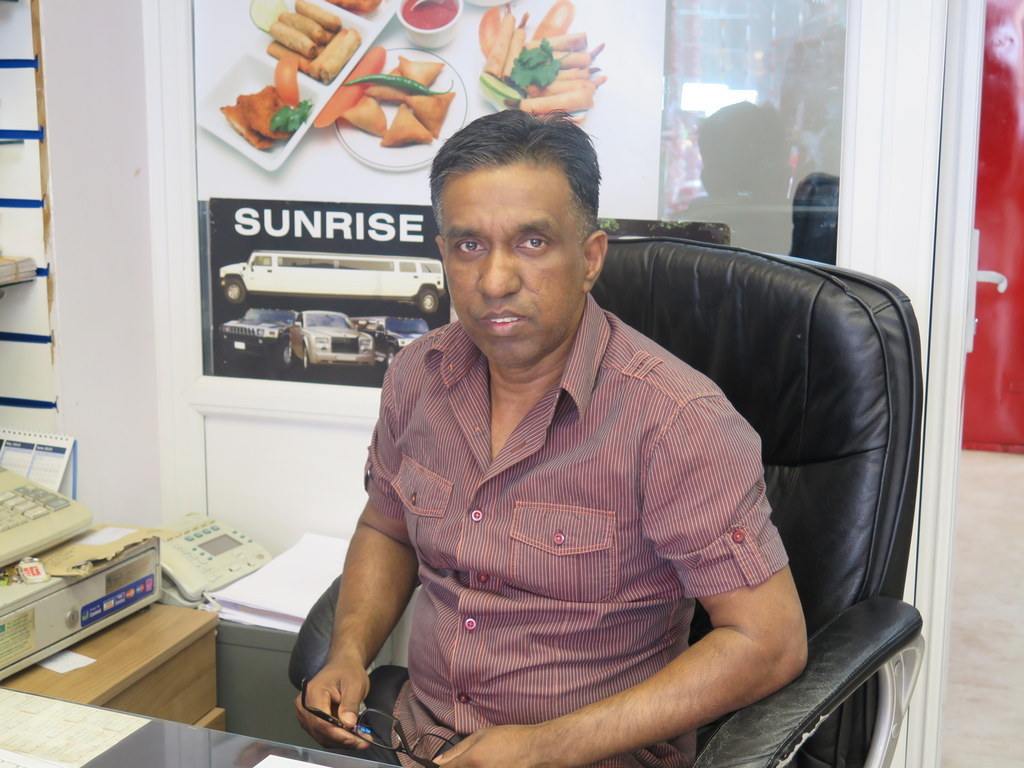 Ahmed Kobir, a Khan supporter who owns an Asian wedding shop on Hanbury Street, told BuzzFeed News that he was voting for her because of her record on social housing in the borough, although he also admitted that he "did not know all of her policies".
"Many Bangladeshis will vote for her because she worked for Rahman," he told BuzzFeed News. "There is a lot of respect for him here. So even though people don't know everything about her, they will see that she has worked with him, and probably give her a chance."
Yet Khan does not have the support of every Bengali in the borough.
A number of local residents, who did not want to be named, told BuzzFeed News that the high court ruling had "caused embarrassment" to the community, and that "many turned against him during his second term". One man, who wanted to be referred to as "Malik", said: "It's controversial to question him here because he's so well known. But privately a lot of Bangladeshi people here don't really support him, especially after the scandal.
"That doesn't mean they'll vote for Labour – there's still a lot of anger at Labour in this borough. So I expect that they may vote for another candidate, or probably not vote at all."
For his part Biggs, the Labour candidate, tells BuzzFeed News that his party has had somewhat something of a resurgence, in part as a result of its better-than-expected result in London during the election. The bookies have him as the favourite – partly due to expectations of low turnout among dispirited Bengalis. But whoever wins, cleaning up Tower Hamlets' politics will remain a daunting task.
Looks like there are no comments yet.
Be the first to comment!