The Last British Prisoner In Guantánamo Bay Is Due To Be Released And Sent Back To The UK
Shaker Aamer, a British longterm resident in Saudi Arabia, has been detained in the prison without charge since 2002.
The United States has reportedly confirmed that it plans to send Guantánamo Bay's last British prisoner back to the UK.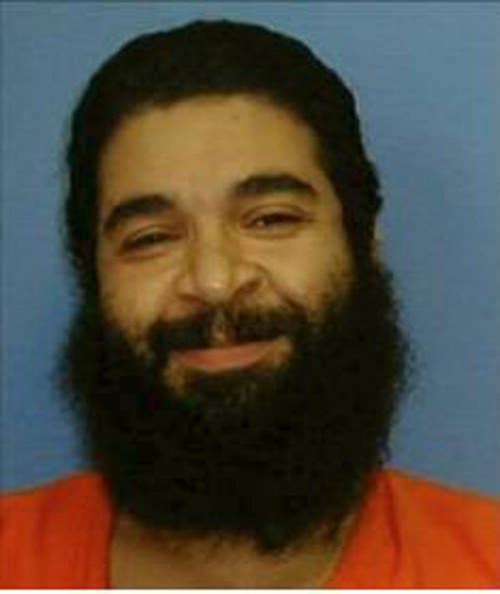 The Washington Post reports that US president Barack Obama notified Congress of his intention to send Shaker Aamer back to the UK, following pleas from British officials, including prime minister David Cameron.
Aamer, 42, has been detained in the military prison since 2002, when he was accused of working with al-Qaeda in Afghanistan.
He was arrested in Kabul in 2001, where he was also accused of leading a Taliban military unit in the battle of Tora Bora, and being associated with former al-Qaeda leader Osama bin Laden, according to documents leaked by WikiLeaks.
Despite the accusations, Aamer has never faced a court trial or been formally prosecuted on terrorism charges.
In 2007, he was cleared for release, and in 2009, six US intelligence officers also deemed Aamer fit to be freed and returned to the UK.
However, despite President Obama promising to make Aamer's case a "priority," The Guardian reported in August that the Pentagon was blocking plans to ensure his release.
According to human rights NGO Reprieve, which has campaigned for Aamer's release since he was first detained, and has been in regular contact with him, he was coerced under torture into saying he had fought with al-Qaeda.
Reprieve's founder, Clive Stafford Smith, has also said that despite the British government claiming they have always wanted Aamer to be released, he was kept in Guantánamo because he had witnessed the torture of other detainees.
A Foreign Office spokesperson said that steps to return Aamer to the UK would come after a "notice period" was confirmed between it and the United States.
"The government has regularly raised Mr Aamer's case with the US authorities and we support President Obama's commitment to closing the detention facility at Guantánamo Bay," the spokesperson told BuzzFeed News.
"In terms of next steps, we understand that the US government has notified Congress of this decision and once that notice period has been concluded, Mr Aamer will be returned to the UK."
Moazzam Begg, director of outreach at CAGE and a former Guantanamo detainee, also welcomed Aamer's release.
"CAGE has been fighting for the release of Guantanamo detainees since its inception" Begg said.
"Shaker has been featured as one of the most prominent cases in the history of the organisation. His case encapsulates everything wrong with the War on Terror; detention without charge or trial, torture with the complicity of the UK government, crude and dehumanising treatment, destruction of a young family, and lack of a accountability for war crimes committed against this man and those held with him – these are key features of Shaker case."
Labour MP and London mayoral candidate Sadiq Khan, also welcomed his release on Twitter.
Earlier this year, a number of British officials negotiated directly with the US government for Aamer's release, including former cabinet minister Andrew Mitchell.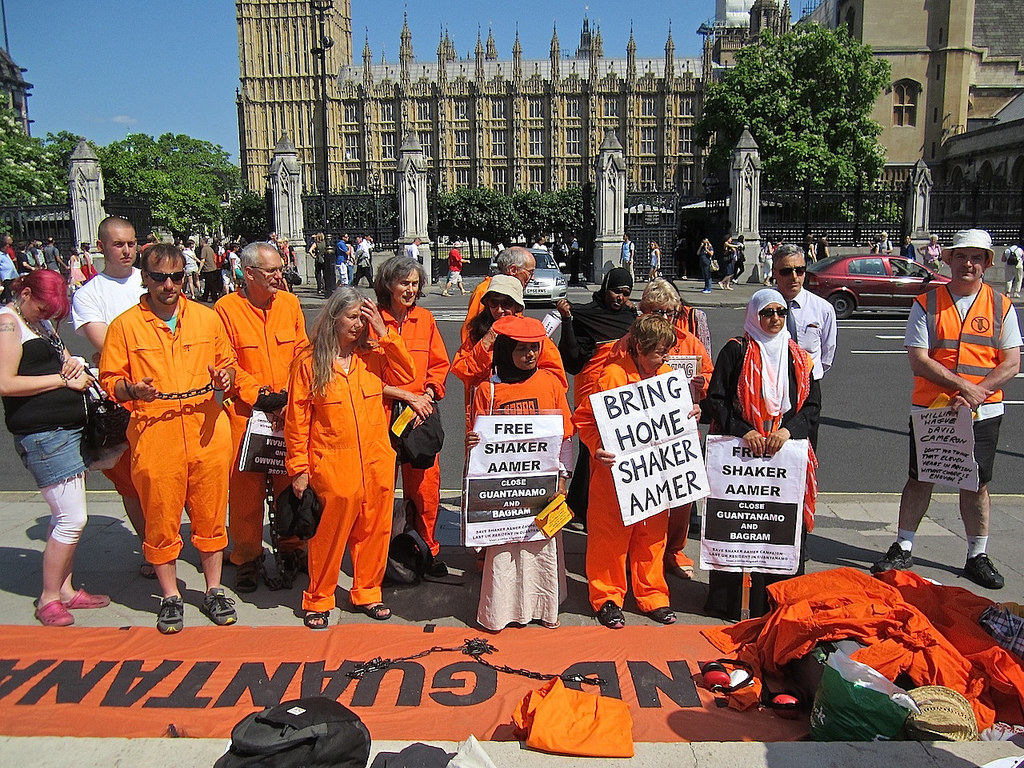 In July, Mitchell penned an open letter to President Obama calling for Aamer's release, writing that the prisoner was being detained even though "in his case, he has twice been approved for release from the base – in 2007, under President Bush, and again, in 2010, by your Guantánamo review task force."
The letter was signed by 90 high-profile public figures, including London mayor Boris Johnson and Labour leader Jeremy Corbyn.
Corbyn, Mitchell, and other MPs also travelled to Washington in May to meet with US officials to discuss Aamer's case, and petitioned for his release.
Reprieve has also welcomed the US government's decision to release Aamer, but was critical of the notice period negotiated by British officials.
"This is great news, albeit about 13 years too late. But they only just gave notice to Congress, so that means that without robust intervention Shaker and his family have to wait until October 25th at the earliest for their reunion," Stafford Smith said.
"The UK must demand of President Obama that he should be on a plane tomorrow, so that Shaker's family do not have to endure more of the agony of waiting, uncertain every time a phone rings."