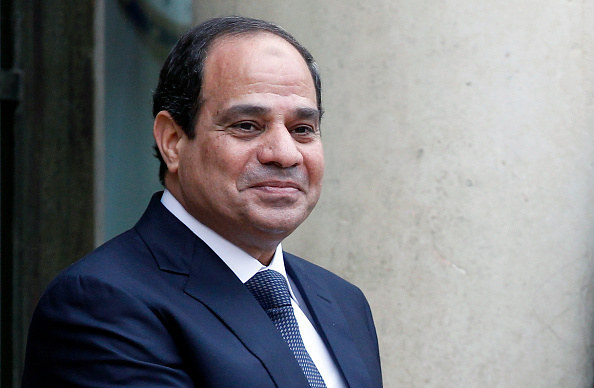 Hundreds are expected to protest outside Downing Street on Wednesday as the British government welcomes Egyptian president Abdel Fattah el-Sisi.
Sisi will visit No 10 on Wednesday, having received an invitation from British prime minister David Cameron earlier this year.
BuzzFeed News was unable to obtain an itinerary of Downing Street's meetings with the Egyptian leader. However, according to Egyptian state media, talks will be centred on strengthening relations "in the political, economic, and security domains besides the latest regional developments, topped by the terror threat".
Sisi will also meet defence secretary Michael Fallon to discuss military and security cooperation in relation to international "terror threats".
The visit comes despite accusations of war crimes made against Sisi and members of his regime in connection with the killing of over 800 people inside the Rabaa al-Adawiya mosque in 2013.
Since coming into power in 2013, following a military coup against then president Mohamed Morsi, Sisi has been attacked by activists and human rights organisations for Egypt's crackdown on press freedom, as well as jailing and executing supporters of the now banned opposition group, the Muslim Brotherhood.
It is unknown whether Sisi will raise the issue of the British government's review into the Muslim Brotherhood's UK operations, announced by Cameron in April last year.
Although some reports suggested the review was shelved after it did not find evidence to suggest the Muslim Brotherhood were terrorists, a Downing Street spokesperson said that the government "still planned to publish its findings" and that "it would probably be published by the end of this year."
Yesterday, the British government was criticised after the Guardian revealed that temporary diplomatic immunity had been given to Sisi's military chief of staff, Mahmoud Hegazy.
Last week 55 leading British figures, including shadow chancellor John McDonnell, urged the prime minister to cancel Sisi's visit, and referred to his government as a "regime of terror".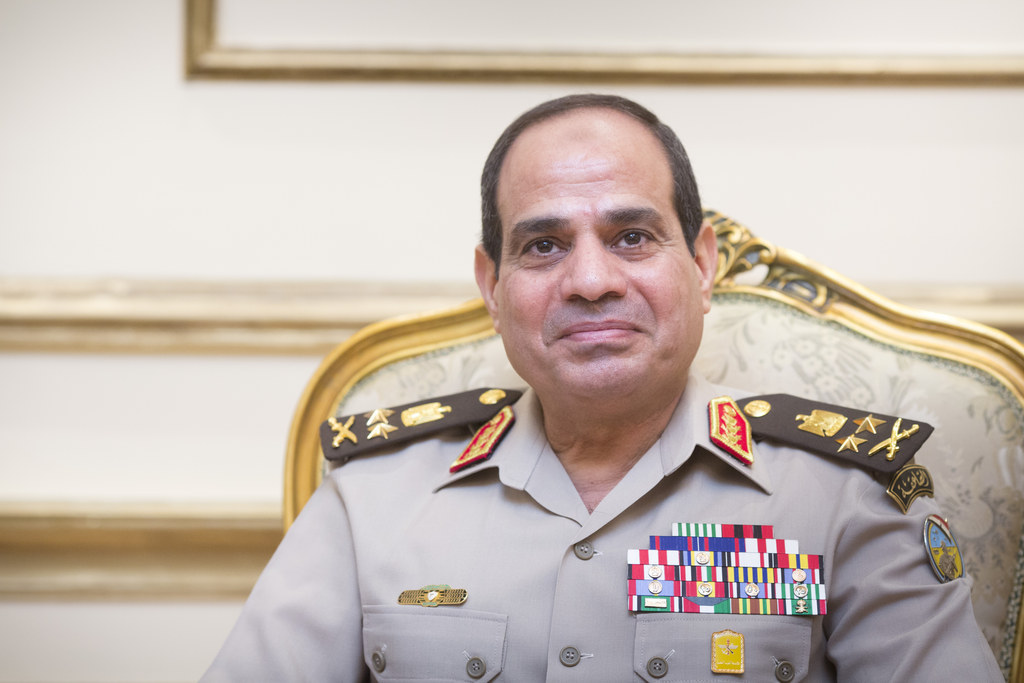 Speaking to BuzzFeed News, Sameh Shafi, a coordinator of the Stop Sisi protests, said: "He shouldn't be here, plain and simple. He is against everything that Britain stands for...human rights and democracy. The whole process goes grossly against British values."
Organisations such as Human Rights Watch also said that Sisi's visit was a betrayal of those who participated in "Arab Spring" revolutions in 2011.
"It is absurd for the British government to claim Egypt is making progress towards democracy," said David Mepham, UK director at Human Rights Watch.
"The country is going in the very opposite direction – crushing dissent and opposition, and rebuilding the authoritarian state that so many Egyptians bravely revolted against in 2011."
Mepham added that any meeting with Cameron should "press human rights concerns" and show vocal "support for an international inquiry into grave crimes committed by the Egyptian security forces".