"Rhodes Must Fall" Campaign Rejects Claim It Wants To Rewrite History
"Cecil Rhodes committed crimes against southern African people – this is not a revisionist approach to history, it is history," one student told BuzzFeed News.
Students calling for the removal of a statue of British colonialist Cecil Rhodes believe they have successfully "shaken up the establishment" after Oxford University chancellor Lord Patten publicly addressed the issue for the first time.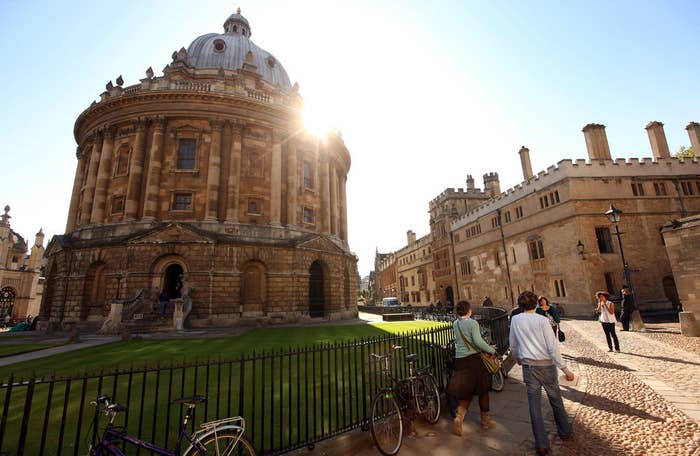 In a speech welcoming the university's first female vice-chancellor on Tuesday, Patten remarked: "Because we value tolerance, we have to listen to people who shout – at a university, mark you – about speech crimes and 'no-platforming'. We have to listen to those who presume that they can rewrite history within the confines of their own notion of what is politically, culturally, and morally correct."
The following day, the former Conservative minister and governor of Hong Kong made clear he disagreed with the premise of the Rhodes Must Fall campaign.
Campaigners believe the monument at Oriel College is a "glorification of the racist and bloody project of British colonialism", according to a Change.org petition that has gathered more than 2,600 signatures to date.
Rhodes is widely regarded as the architect of apartheid in southern Africa.
Patten told BBC Radio 4's Today programme that universities should not "tolerate intolerance" and that students who don't share Oxford's values of freedom of speech "should think about being educated elsewhere".
Tadiwa Madenga, a spokesperson for the Rhodes Must Fall group, told BuzzFeed News that Patten's remarks were evidence the growing campaign had hit a nerve.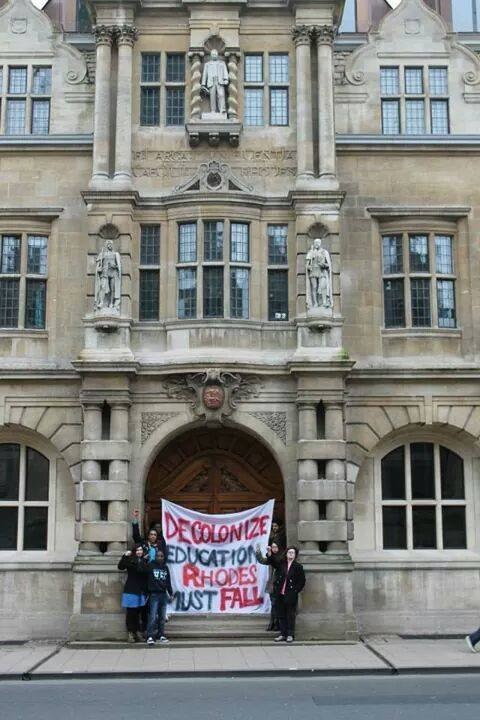 The master's student said: "It shows the campaign has been effective. It's shaken up the establishment, who were trying to ignore us [when we first started]."
Madenga continued: "Rhodes committed crimes against southern African people – this is not a revisionist approach to history, it is history. Oriel College claims it does not condone Rhodes' actions, which means there is some agreement that the figure of Rhodes stands for white supremacy."
She added: "When we ignore history, we allow for these racist views to flourish unchallenged."
In December, the Oxford campaigners successfully lobbied the college to remove a memorial plaque dedicated to Rhodes after being inspired by the successful Rhodes Must Fall campaign led by students at the University of Cape Town, in South Africa, in March last year.
A consultation to remove the statue from outside Oriel College, where Rhodes studied, is still ongoing.
The group also see the statue as a representation of the university's lack of provisions for ethnic minority students.
In a statement, Oxford University said: "We are already working with students on a range of actions, including diversification of the curriculum, and would welcome Rhodes Must Fall's participation.
"We have invited Rhodes Must Fall to meet senior university members to discuss their concerns. They have not so far responded but the university hopes they will take this opportunity to make progress on the issues they raise."
Madenga told BuzzFeed News that Rhodes Must Fall was a movement without leaders and would not attend private meetings.
She added: "We hope that university officials will come to our general assemblies and talk to the collective and not to individuals."