In the run-up to next month's general election, you will hear a lot about the "Muslim vote".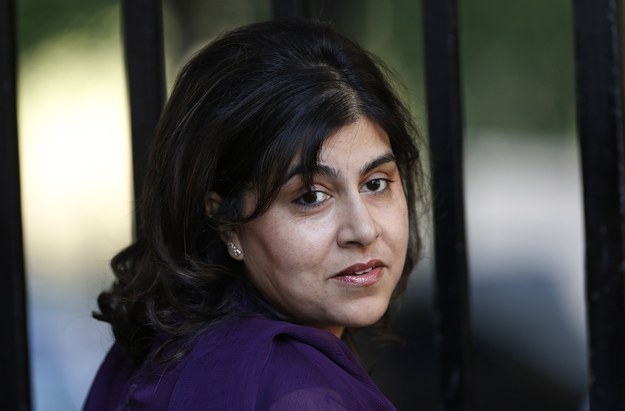 Last week, the Muslim Council of Britain (MCB), an umbrella group of UK Muslim organisations, published a report suggesting that British Muslims could determine the election result in at least 23 constituencies.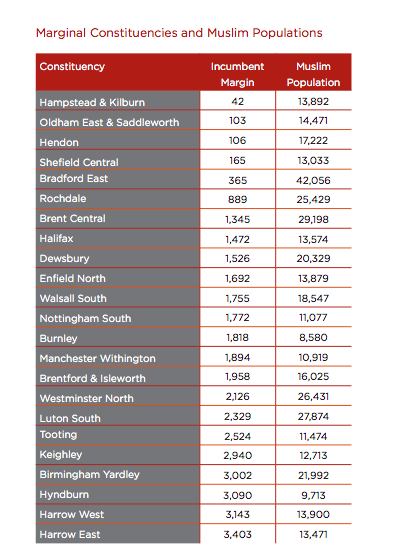 However, BuzzFeed News found little evidence to suggest that a "Muslim vote" actually exists – or that if it does, it's large enough for any political party to penetrate.
While the five most marginal seats listed by the MCB do have high Muslim populations, few candidates have advocated policies geared toward potential Muslim voters or in line with the recommendations set out by the MCB.
For example, while Labour and the Liberal Democrats are fielding Muslim candidates in the constituency of Hampstead and Kilburn, neither of them have promoted policies directly geared specifically at Muslim voters. Labour's Tulip Siddiq, the current frontrunner, has prioritised the NHS and social housing in her campaign rather than issues such as Islamophobia.
And although Siddiq's Lib Dem rival, Maajid Nawaz, the former extremist who came under fire from many British Muslims last year for tweeting an image of the Prophet Muhammad, identifies publicly as a "moderate Muslim", there is little evidence in his campaign literature of reaching out specifically to Muslim voters either.
Meanwhile, in Oldham and Saddleworth, where Muslims make up nearly 15% of the population, most polling suggests the Conservative, Sajjad Hussain, a Muslim, will come in second to Labour incumbent Debbie Abrahams. And as in Hampstead and Kilburn, neither candidate has put forward policies designed to court Muslim voters specifically.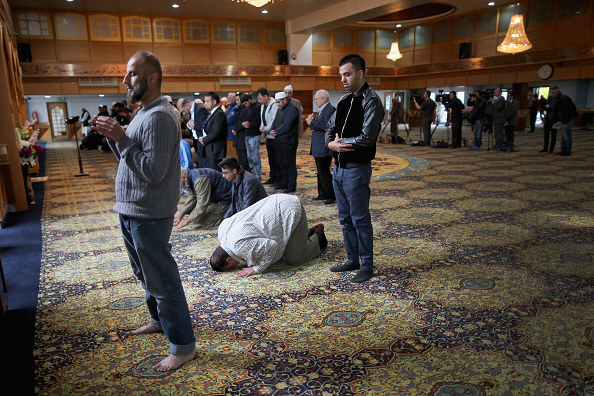 According to experts, there is a lack of reliable and accurate research about voting patterns among Muslim voters in the UK.
Joe Twyman, head of political and social research at YouGov, told BuzzFeed News that many existing studies about Muslim voters used unreliable methodology, such as breaking down "relatively large samples" and "making random phone calls to people with Muslim names".
"A survey of the Muslim population, regardless of methods, will miss out people who may not speak English as a first language," he said, "and it will miss out some disenfranchised groups within that community, such as young Muslim males who might not have a landline."
Twyman added that Muslim voters' tendency towards voting Labour was consistent with other BME groups in the UK.
"Labour votes also come from places you'd expect them to, from large urban centres like Tower Hamlets, Bradford, and Manchester – these areas and constituencies tend to be historically Labour anyway."
He added: "From the data that I've seen, my sense is that Muslim communities tend to vote on issues largely in the same way as national trends, focusing on things like the health service, school places, and immigration."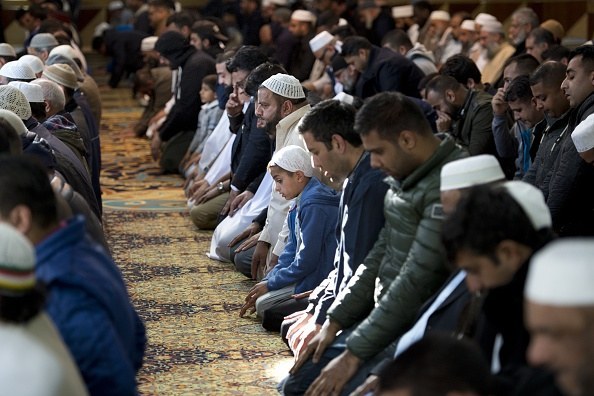 But that doesn't mean that Muslims don't have any influence on the actions of their MPs.
Research from Dublin City University professor Dr Shane Martin showed that while Muslims were still heavily underrepresented in parliament, MPs with larger Muslim constituents were more likely to vote against the party line when it came legislation such as the controversial Counter-Terrorism and Security Act 2015, which many British Muslims saw as targeting their communities specifically.
And in the case of the Muslim Public Affairs Committee UK (MPAC), which claims to have mobilised the "Muslim vote" in 2010 to unseat four MPs the group deemed to be "pro Zionist" and supportive of the Iraq War, all may not be as it seems.
Asghar Bukhari, one of MPAC's founders, told BuzzFeed News: "While the concept of a 'Muslim vote' exists, it hasn't really materialised. Muslim groups have been unwilling and unable to teach Muslims how to vote strategically, and while MPAC were able to mobilise a bloc vote, we could only do this because of our campaigns."
Others have doubted MPAC's effectiveness to mobilise Muslims to tactically vote in 2010. Writing in Standpoint magazine, King's College London professor Shiraz Maher suggested that despite the group's lobbying against certain MPs, in most of their target wards they did not receive another MP who sympathised with the perceived grievances of British Muslims.
Nick Spencer, a researcher at the religious think tank Theos, told BuzzFeed News that it was unlikely that voters used religious belief to determine their choice of candidate.
"Historically, Muslims have tended to vote left of centre, but that doesn't mean they vote simply for those reasons," he said.
"The biggest determinant, according to our research, is class, and the economic situation of those class groups. It just happens that religious groups happen to vote along class lines."
Spencer said that although certain issues such as the Iraq War and the Palestine issue did have some effect in the 2010 general election, they "did not indicate evidence of a bloc vote".
He also told BuzzFeed News that there hadn't been enough studies on the relationship between religious belief and voting patterns to adequately judge whether such voting blocs did exist.
"Even if there's a small correlation, there's a question of whether it's causal – inevitably, the data is disputable and conestable, so it's easier to use terms like 'Muslim vote' as shorthand, especially during election time."