A human rights organisation has said an Irish teenager who has been held in an Egyptian prison for more than two years is in danger of being subjected to "experimental torture".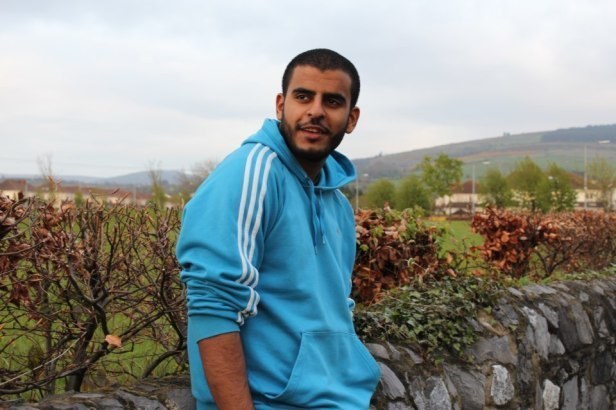 Ibrahim Halawa, a 19-year-old from Dublin, was arrested along with his two sisters while participating in anti-government demonstrations in Ra'abaa Square in 2013. Halawa was one of hundreds of activists arrested iduring the demonstrations, during which it is estimated that around 800 people were killed by Egyptian police.
He is currently being held in the Wadi Natrun prison – one of Egypt's highest-security jails – awaiting a mass trial with other protesters. His lawyers and human rights organisations have warned that if he is found guilty, he could face the death penalty.
During his time there, Halawa has seen prisoners forced to undergo "experimental torture" techniques such as electrocution, human rights organisation Reprieve said.
In a statement, Reprieve said: "A caseworker was told by Ibrahim that some prisoners were being tied naked in a crucifix position in the prison's halls, while others had been electrocuted, using pools of water to increase the pain.
"Ibrahim added that he was regularly beaten with rubber bars, and was singled out by one senior guard for particular abuse."
Maya Foa, director of the death penalty team at Reprieve, said: "Ibrahim Halawa has been through a horrifying ordeal – arrested and tortured as a child, held in deplorable conditions for over two years, and now faced with the threat of a mass death sentence.
"The latest reports of the torture meted out in his prison are deeply shocking – and it's utterly clear that his trial alongside 493 other prisoners has precious little to do with justice. Governments that are closely allied to Egypt – including the UK and Ireland – must urge Sisi's government to release Ibrahim and the many others like him."
Caseworkers have previously noted that Halawa's health was deteriorating, in a statement his legal team gave BuzzFeed News earlier this year.
Reprieve's warning comes following meetings last week between David Cameron and the Egyptian president Abdel Fatah el-Sisi.
Sisi's UK visit has been met with large protests due to his record on human rights, particularly in relation to the large number of arrests of Muslim Brotherhood activists.
Earlier this month, Halawa's sisters appealed to David Cameron to raise their brother's case during the Egyptian president's visit to the UK.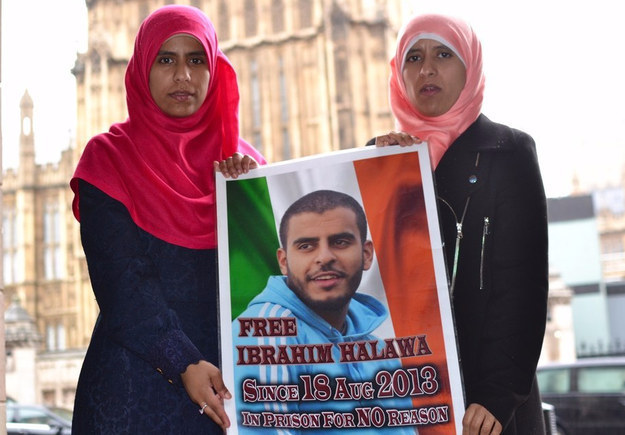 Omaima Halawa told BuzzFeed News her brother's health was deteriorating due to bad conditions inside the prison, and said he was also on a hunger strike to protest against his treatment.
"We'd say the only way [Cameron] can justify this meeting is to question Sisi on his human rights abuses, the murders he is responsible for in Egypt," she said. "Not just my brother, but also the thousands like him."
BuzzFeed News has contacted the Egyptian embassy in London for comment.