Gang Who Illegally Made And Sold Guns Including AK47-style Assault Rifles Jailed
'The capital is a safer place as a result of the network being dismantled.'
Four men and a woman have been sentenced to 45 years in prison for their role in manufacturing and selling illegal firearms and ammunition in London.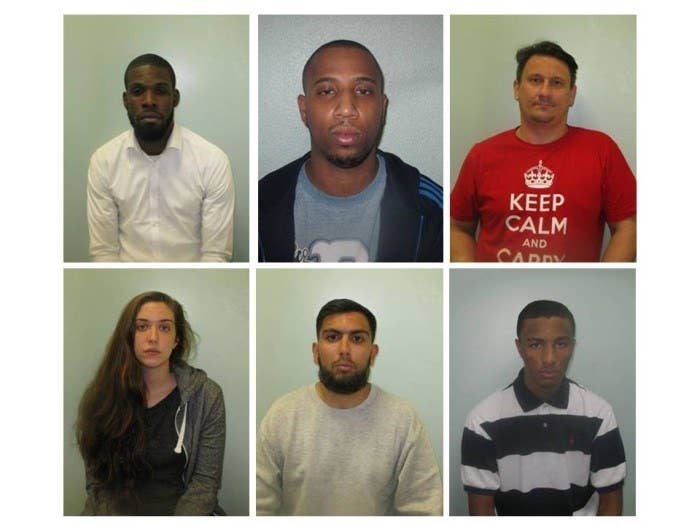 The ring was found guilty of sourcing and reactivating firearms at an undisclosed workshop.
The weapons were then sold through a secretive underground criminal network, operated by a serving prisoner in HMP Rochester using an illegal mobile phone.
The ring is just one of the country's growing criminal networks manufacturing and selling illegal weapons.
The network was uncovered by the Met police's Trident and Area Crime Command in June, after officers arrested Aaron Shane Murray and Uzair Patel in a minicab in Newham. Officers found a reactivated 9mm self-loading pistol in the cab's footwell.
Further investigation found two other members of the cell, Ishmael Brown, 26, and his girlfriend, Caitlin Adams, 25.
Brown had been serving a prison sentence in HMP Rochester, during which time he used an illegally obtained mobile phone to contact individuals outside the prison, in order to source and distribute the weapons.
Brown was assisted by Ehsen Abdul-Razak, 19, who also used an illegal mobile phone to facilitate sales.
After identifying the workshop, police arrested Bart Pawlowski, 43, the workshop's owner, a metalworker and a former soldier in the Polish army. Polawski was also responsible for creating rounds of ammunition which were sold alongside the illegal weapons.
Adams, was responsible for collecting the weapons and bringing them to the workshop. Police also uncovered explicit images of Adams, wearing a bikini, balaclava, and posing with one of the reactivated automatic weapons.
Police found that between Janurary and June 2015, more than 40 firearms including AK47s reactivated and sold, while only eight have been recovered.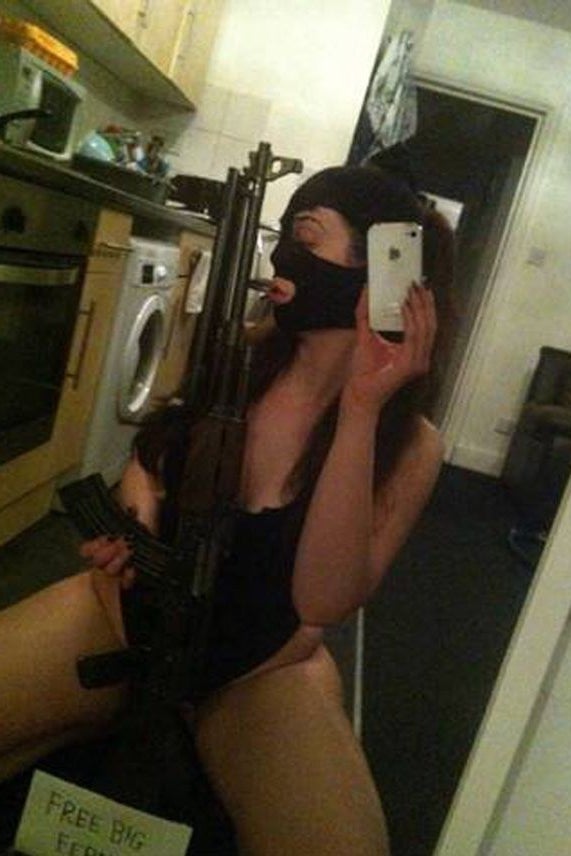 All six individuals pleaded guilty to the transfer of prohibited weapons at Harrow crown court on Friday. Brown was sentenced to 12 years in prison, while Adams was jailed for 10 years.
In sentencing, Judge Graham Arran said: The conspiracy was in fact a simple one.
"It involved the acquisition of deactivated and therefore legal firearms and reactivating them.
He added: "The reactivated firearms were test fired. The test firings were filmed and those films must have been intended for promotional use.
"The firearms were then sold on into the criminal world."
The judge sentenced Pawlowski to 13 years, and Patel to five years in prison. Abdul-Raza was sentenced to five years in a young offender's institute.
The court confirmed that Murray will be sentenced in March.
"The firearms and ammunition this gang converted had the potential to cause great harm on the streets of London and there is no doubt that the capital is a safer place as a result of the network being dismantled," said DC Claire Gentles, who was part of the Trident and Area Crime Command.
"The sentencing of Caitlin Adams should serve as a warning to others of the grave consequences of storing and transporting guns for others."