The author of a new report on counter-extremism in the UK has accused government policymakers of focusing too much on ideology as a cause of violent extremism.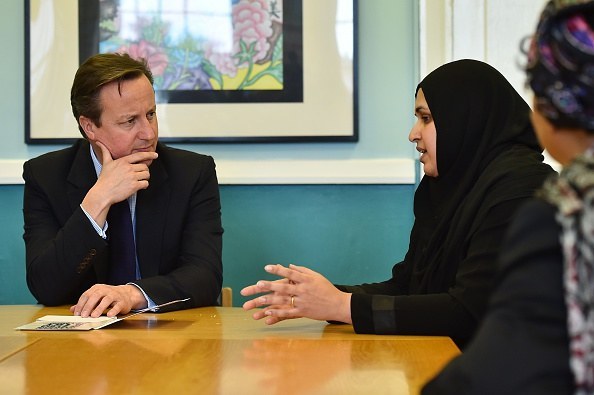 Dr Doug Weeks, a researcher on extremism at the Birmingham-based social enterprise Connect Justice, criticised the government's current extremism strategy, claiming that its focus on tackling "extremist ideologies" was ineffective and wouldn't help the people who were most vulnerable to becoming violent radicals.
"I question the advisers [to the prime minister] who say it's all about ideology," he said.
"I suspect they've never spoken to an extremist. I spend a lot of time with these guys. ... I look at new people who join these organisations, and most have no idea about ideology or even religion. To say this is about ideology is wrong."
Weeks made the statement during the launch of Connect Justice's Formers & Families report, which examines the journeys 10 former extremists made to come out of radical groups.
The report argues that religion is not as influential in an individual's decision to join an extremist group as other factors, such as gang violence and racial abuse.
Weeks also said there was not enough support for people who wanted to leave extremist groups, especially those who had gone to fight abroad but had become disillusioned.
"The current government policy is to arrest you if you return from fighting abroad," he said. "In fact, most of the counter-terrorism project works in the criminal space. So it treats [foreign fighters] as criminals."
He said the UK needed a "better mechanism to work with people who are at risk of violence", and that there should be more state support for former extremists wishing to leave such groups.
The government has been criticised in the past for blaming "Islamist ideology" as the root of violent extremism. Earlier this year, prime minister David Cameron pledged £5 million to groups "trying to root out the poison" of extremist ideology in British communities. He has also called for the "silent majority" of British Muslims to challenge extremist ideologies in their communities.
However, Muslim groups including the Muslim Council of Britain (MCB) argued that the government lacked a definition of what constituted extremist ideologies.
"Challenging extremist ideology is what we all want, but we need to define tightly and closely what extremism is rather than perpetuate a deep misunderstanding of Islam and rhetoric, which inevitably facilitates extremists to thrive," said Dr Shuja Shafi, secretary general of the MCB.
"We need to allow for real political issues to be discussed and debated robustly and not drive our youth underground for fear of being cast [as] extremist."