British Men Who Fought Bashar al-Assad's Regime Are Hiding From Their Government
Two men who fought in Syria tell BuzzFeed News about their experiences and how they feel their government has let them down.
It was at the beginning of 2013 that Shaam decided he needed to fight in Syria. He was volunteering on the country's border with Turkey in an aid convoy after finishing his university degree back home in the UK. The Syrian revolution had descended into civil war as a multitude of rebel groups took up arms to fight the regime of dictator Bashar al-Assad. "After seeing [the regime] dropping barrel bombs and children crying in the streets," Shaam tells BuzzFeed News, "I had to do something."
A few months later, he says, he travelled from the UK to the outskirts of the city of Idlib to fight with a composite of militias at the frontline of what has become one of the most brutal wars in recent history.
But while he initially travelled with the hope of "toppling Assad" and paving the way for what he hoped would be "real freedom for the Syrian people", little more than a month later he decided to return home, disillusioned with both the prospect of fighting the regime and, in the wake of violent Islamist movements, whether "moderate" opposition forces – such as the one he joined – could really succeed.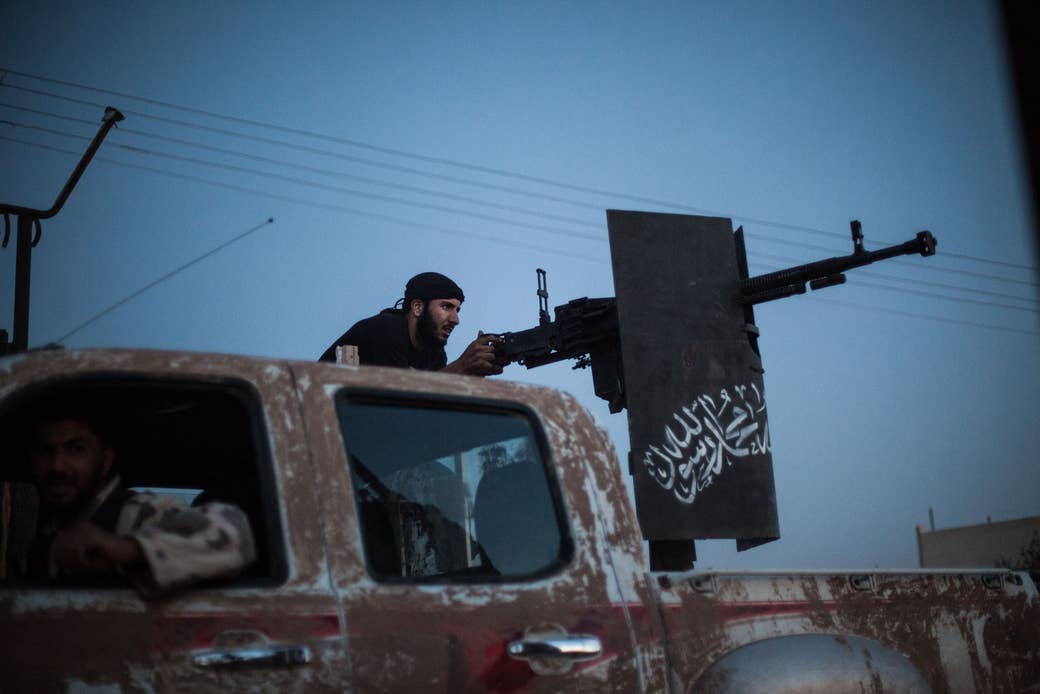 But while Shaam believes he's adjusted back into British society, he says he's not been able to speak about his experiences in Syria since returning. Furthermore, he's living in hiding, fearful that the British government could arrest him under the belief that he is a terrorist threat – despite the fact that he fought against Assad's regime.
The government has estimated that 700 Britons have travelled to Syria to fight since the start of the conflict, and 200 are said to have returned. Though most returnees are understood to have been former ISIS fighters, a handful, like Shaam, joined groups widely considered to be part of the so-called moderate opposition, some of which the British government has expressed support for in the past.
Another foreign fighter, Ibrahim, who also claims to have joined a moderate Syrian opposition force and seen little fighting, tells BuzzFeed News that he too fears being identified as a terrorist and sent to prison.
Both Shaam and Ibrahim fought with militias linked to Ahrar al Sham, which loosely translates as the "Islamic Movement of the Free Men". The group is considered one of the largest official opposition forces fighting in Syria. Although it aims to implement an "Islamic government" in Syria, its members have largely considered getting rid of Assad their main priority.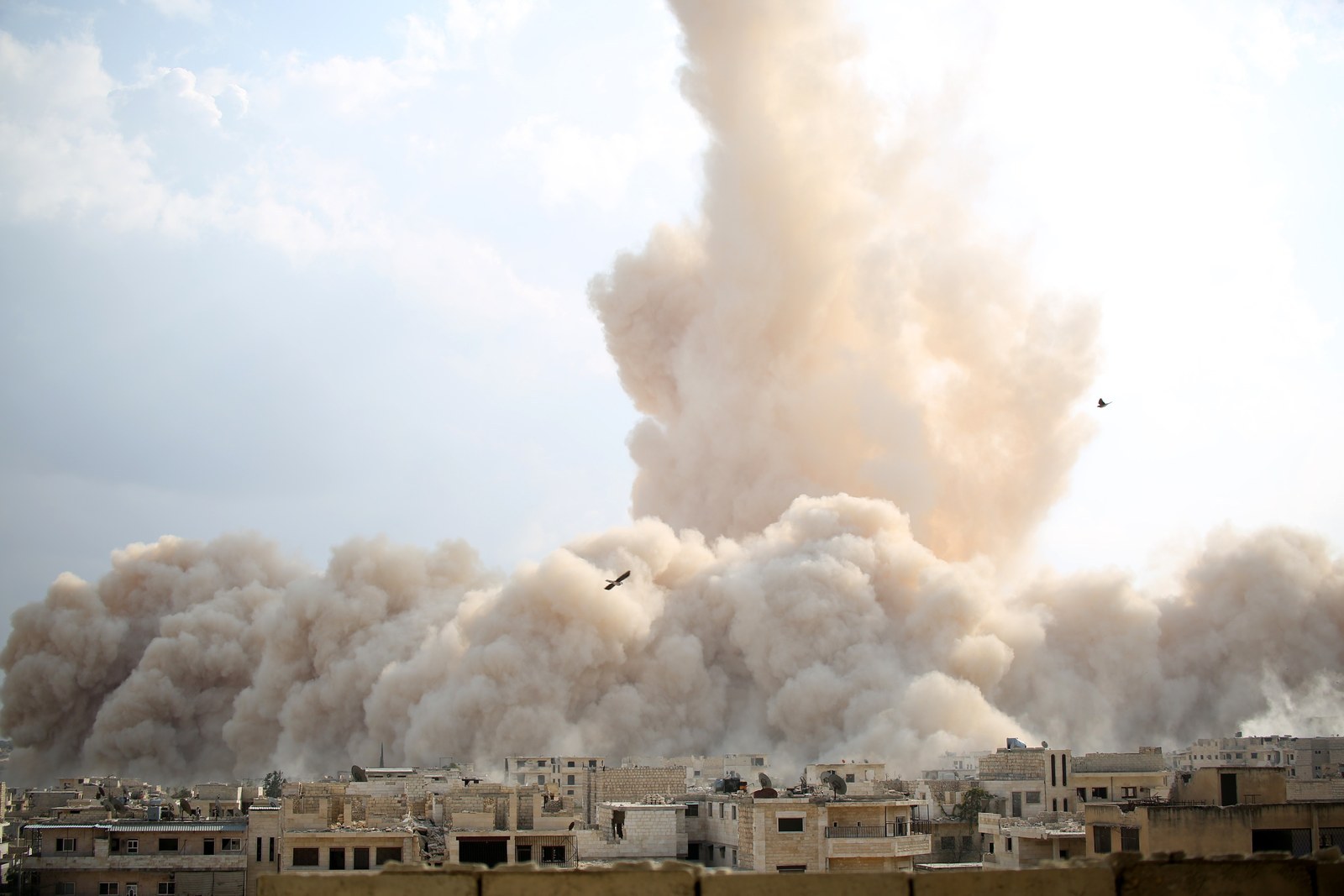 Shaam is in his late twenties and lives in the Midlands. He's well-built and sports a short, slightly messy brown beard. He has a strong regional accent and speaks calmly, although at times his voice raises, usually when he's talking about Syria. Ibrahim is tall, slightly lanky, and has a short, well-trimmed beard. Dressed in a simple pinstriped suit, he is quiet, usually pauses before answering questions, and uses Islamic terms when speaking. When he travelled to Syria, he was living in a rural town in the north of England with his family. He's currently living in London and training to work in financial services.
Both men have requested that their identities be hidden for reasons of security, which includes not disclosing their real names, ethnicity, or other personal details. They also requested that the interviews be conducted in secure locations and not recorded by any digital device. Neither allowed BuzzFeed News to bring mobile phones to the interviews.
Such hesitance is the result of the UK's stance on returned foreign fighters, which for the most part remains unclear. While UK courts have prosecuted a number of returned fighters from Syria and the Home Office has publicly warned of revoking passports and imprisoning fighters, the government has also suggested that some be given rehabilitation through its deradicalisation programme, known as "Channel".
Meanwhile, government policy is far less clear on fighters who have not joined proscribed "terrorist organisations" such as ISIS and the al-Qaeda affiliate Jabhat al-Nusra.
A Home Office spokesperson tells BuzzFeed News that "the UK advises against all travel to Syria and parts of Iraq", and that those travelling to the region "may be committing criminal or terrorism offences and could face prosecution". They do not confirm or deny whether the UK differentiates between the various militant groups participating in the conflict.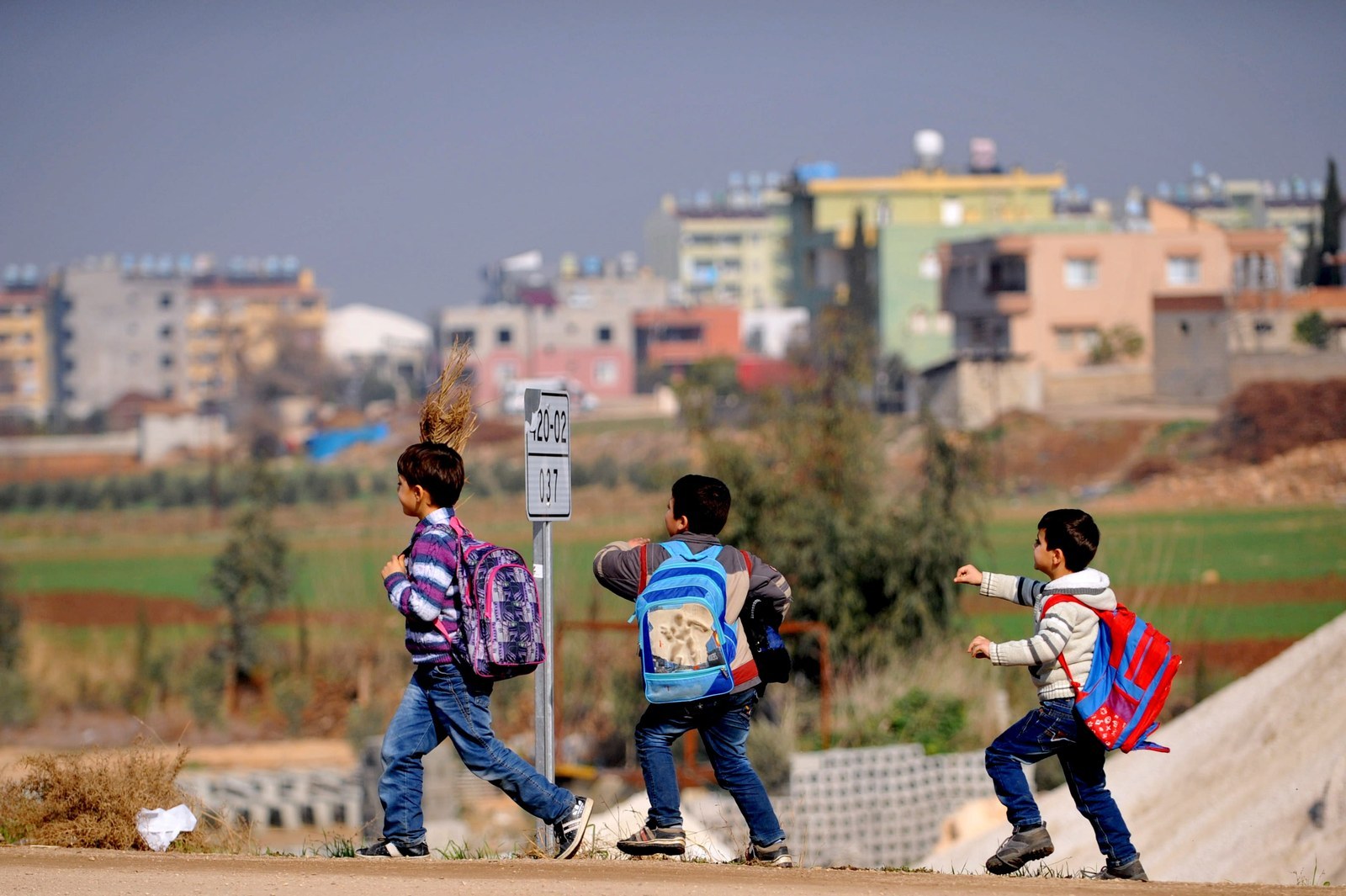 Shaam and Ibrahim are British citizens, and both claim to be devout Muslims. They were active in their respective campus Islamic societies at university when the Arab Spring began in 2011, and discussions often focused on the region's future of the Middle East.

Both recall optimistic talk among university friends and within their own communities around the possibility of new governments "guided by proper Islamic principles" being established. Their hopes for Syria began to crumble in the summer of 2011, however, as the Assad regime began turning on civilians, and newspapers and TV channels showed images of the dead – many of whom were young children.
In late 2012, Shaam joined an aid convoy in the Syrian town of Atmeh, where he helped deliver essentials to Syrian families displaced by the war. After seeing the aftermath of an attack by regime forces, he felt compelled to take up arms.
"I had witnessed an attack in a city about 20 miles away from Atmeh – we were eating on a porch of a local house at around midday on the second day I arrived," he says. "Some barrel bombs went off nearby, and I remember seeing two little girls, dressed almost identically with blue ribbons in their hair, starting to cry, and an old man who could no longer stand up after his knees had gone cold with fear."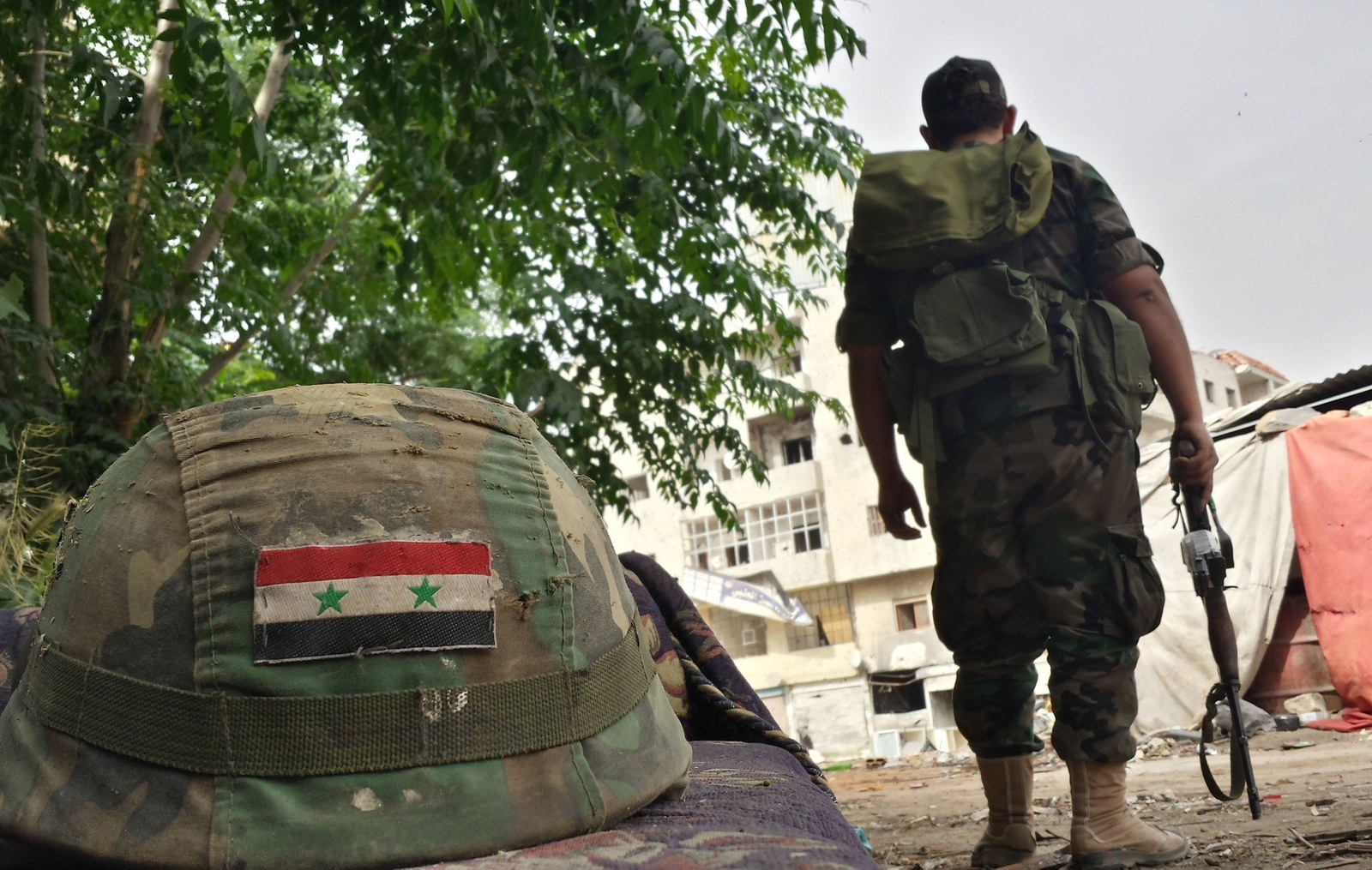 Shaam's breath becomes heavier as he looks at the ground. "I don't know if we had been targeted by the regime, but I knew I needed to help them. When you see children crying, half-naked in the street – it's painful and it's not fair."
Similar motivations led Ibrahim to travel to Syria. He recalls being "horrified by the attacks carried out by the regime" when he saw images of dead civilians and crying children broadcast on the news, and claims that it was his duty to go there to help, because "if you had the means to go and help the oppressed, then you should".
Such motivations are not uncommon, according to Shiraz Maher, a senior research fellow at the International Centre for the Study of Radicalisation and Political Violence at King's College London.
"ISIS wasn't a big deal at the time so these types of groups were more active, and operating closer to the Turkish border," Maher tells BuzzFeed News. "Early on, many travelled to Syria to fight Assad and to fight against the regime.
"What's happened since then is that there has been more infighting between other groups, to the point where it has descended into a turf war. Many foreign fighters have become disillusioned with fighting in Syria – they feel they went for noble reasons, but they don't want to return or be identified and end up in prison."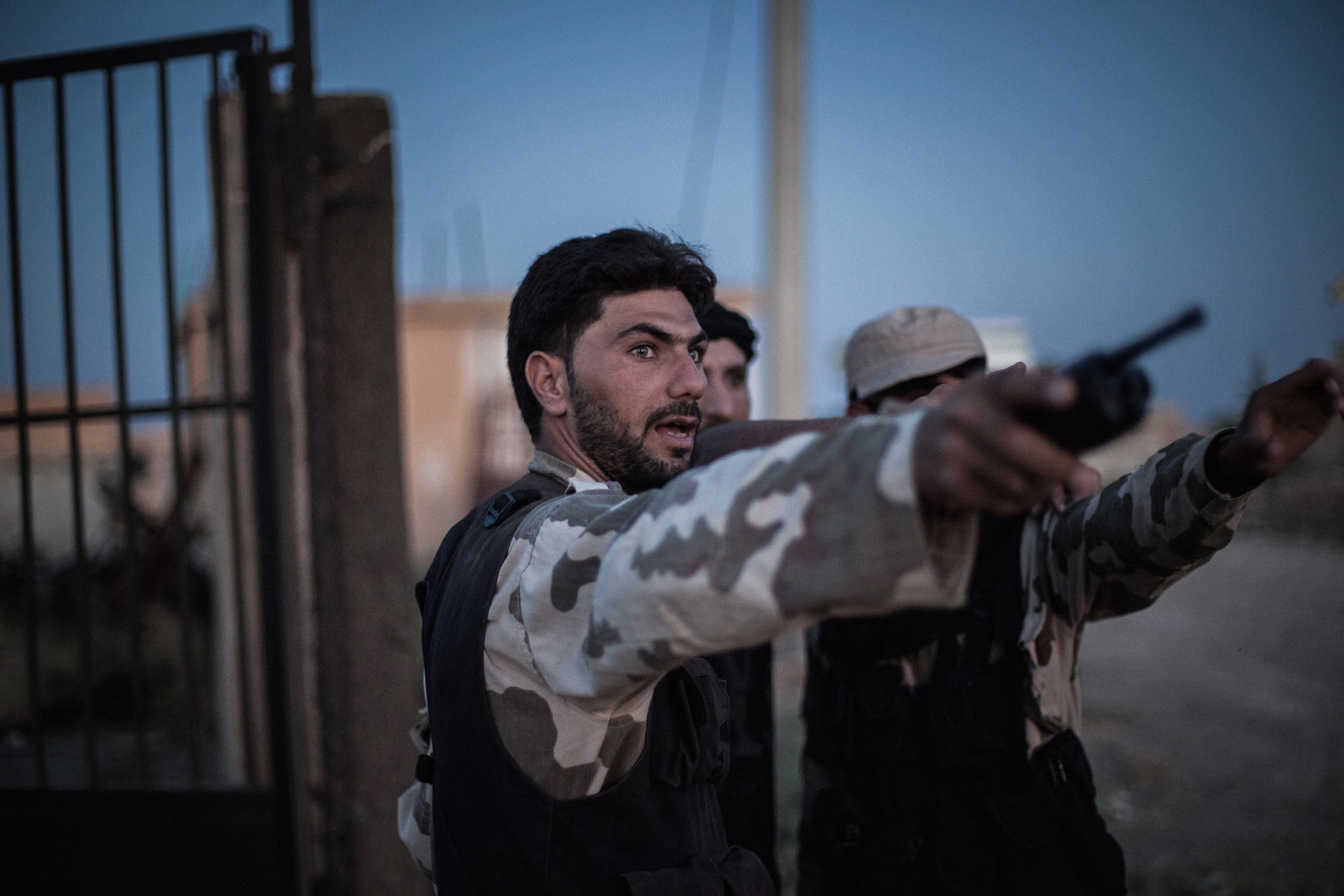 Shaam and Ibrahim both say they weren't concerned about the possible ramifications of going into Syria, instead believing it was, in Shaam's words, their "Islamic duty to help those who are oppressed". Additionally, they say there was no "visible monitoring" of people travelling to Syria at the time, and that they had not initially felt under threat – particularly as they had joined groups that were not officially proscribed by the UK government.
Like most foreign fighters, they travelled to the border through aid convoys that operated in the nearby refugee camps.
Through Antakya, Turkey, Shaam and around six other men were able to cross the border into Syria "relatively easily" before travelling on a truck to a halfway house known as Bayt al Muhajireen – one of the many houses where fighters were sorted into militias.
He recalls his time in the house as "an uncomfortable experience" and likens it to "a diluted version of Mad Max" where disparate groups of Russians, Chechens, and other fighters, mainly from eastern Europe, would talk about martyrdom and violent attacks they considered to be jihad.
According to Shaam, many of these men eventually joined groups that would be absorbed by ISIS a few years later, and it's likely that some later became among ISIS's most formidable foreign fighters. While Shaam spoke little to these men, he does remember that some spoke of conducting attacks in the West.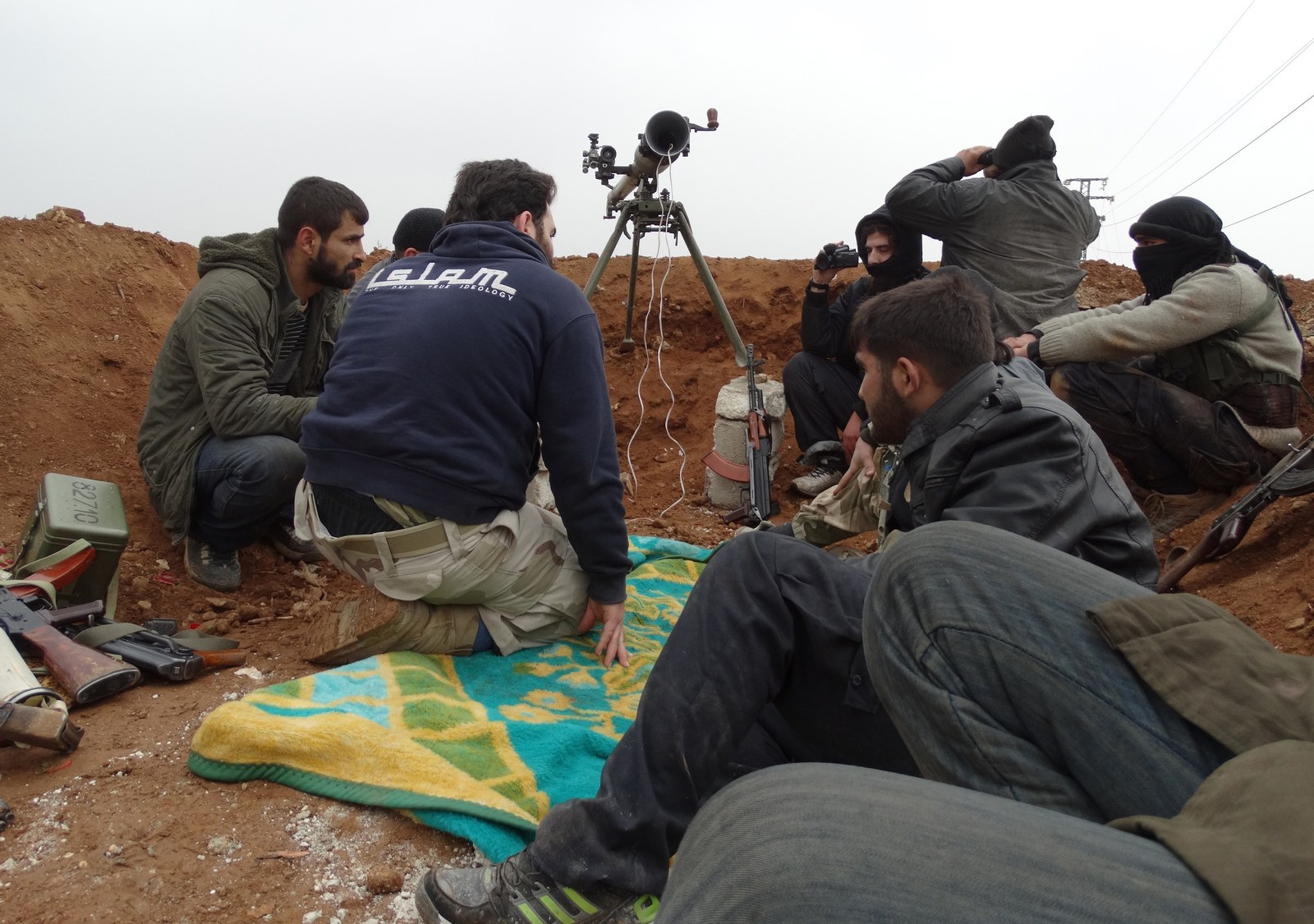 Ibrahim's passage into Syria was similar – he travelled on an aid convoy from the UK to the Turkish border town of Reyhanli in July 2013. Unlike Shaam, Ibrahim says "he had gone to Syria with the intention of fighting", having made local contacts in the region and researched the various groups participating in the civil war. He claims he had "no intention of joining ISIS, Jabhat al-Nusra, or other extremist jihadist groups", citing a "huge disagreement with their ideology and beliefs".
Instead, Ibrahim convinced his contacts to put him in touch with a small militia linked to Ahrar al Sham, as well as a fixer who would be able to get him over the border.
After crossing the border, he arrived in Idlib on the back of a people carrier "just after sunset" and was taken to the house where his unit was based. Ibrahim can't remember much about the area, he says, other than that it was a "small village, mostly consisting of shepherds and local people" alongside members of the various opposition militias based in the region.
Most of the militias in the area had set up bases in local houses. Ibrahim's was a half-built two-storey brick structure with three rooms and an unkempt second floor. Although it was home to around 30 fighters, it was small and narrow, and Ibrahim recalls that during prayers and when the men ate, they would have to line the mattresses along the walls to have enough space to sit down.
The house had little by way of luxuries, and during the five months Ibrahim was in Syria, fighters would often have little to keep them warm except for "four or five thin blankets". "You could only really expect to have a shower about once a week," Ibrahim recalls, because people would have to boil the limited amounts of available water on a makeshift stove before being able to use the shower.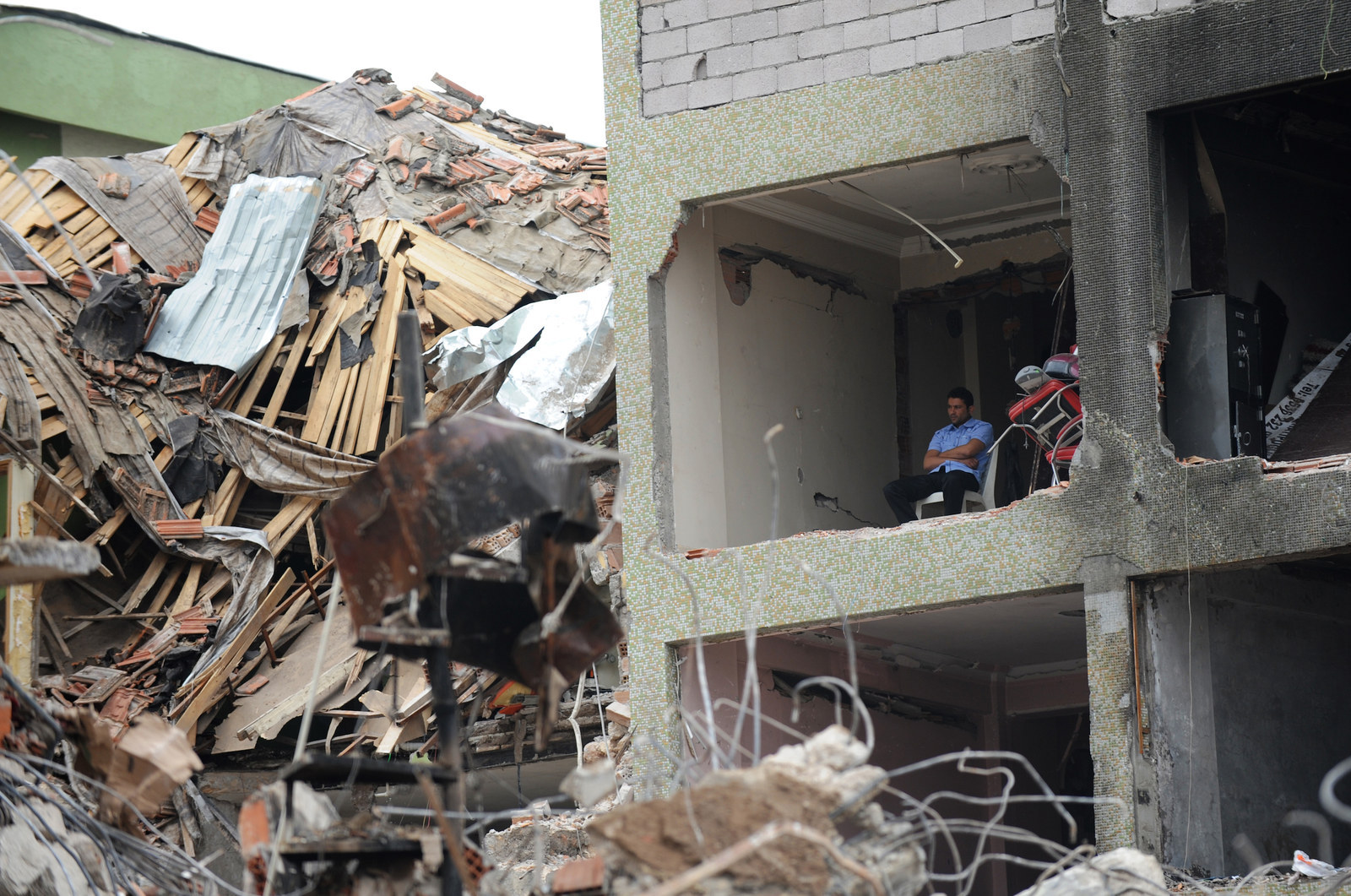 Although the fighters were able to communicate with friends and family, the means to do so was considerably limited. Ibrahim says they would have access to the internet once every two weeks or so for a short period of time, using old computers powered by portable power generators.
Conditions got far worse when winter came. As ISIS became more notorious in the region, smaller groups such as Ibrahim's began receiving less by way of funds from foreign sponsors (usually from Saudi Arabia or Qatar) and were receiving few spoils of military victories. By the beginning of winter, Ibrahim says that he and his comrades were "living off two meals a day, usually of rice, bread, lentils, and vegetables. Sometimes you'd have cheese or chicken, but really, that was it."
Unlike foreign fighters who joined ISIS, Ibrahim and Shaam claim they were not particularly active on the frontline in Syria. In part, that was due to the nature of the conflict itself – in areas such as Idlib, concern was "directed at holding territory" and "warding off regime forces".
During an operation at the Wadi Deif army base – a key strategic battleground between regime and rebel forces – in late 2013, Ibrahim says he and other foreign fighters were told by senior commanders only to "maintain a defensive position" on previously liberated territory in a rural patch of Idlib, a few miles away. "I only shot about six bullets while I was there," he says. "Ninety-nine per cent of the time you didn't really do much, you just wait and observe."
Despite this lack of action, Ibrahim admits that being on the frontline instilled a "realisation of mortality". Often, he and other fighters "would find [themselves] passing time by praying, sometimes reading the Qur'an in one hand with the other hand on their triggers. "In that kind of situation, you feel more reliant on Allah," he said.
Ibrahim depicts ordinary life as a foreign fighter in Syria as a fairly mundane experience. "Things happened pretty slowly," he says. Military training would usually involve learning about combat theory – sometimes through low-quality PowerPoint presentations incorporating "badly scanned images" of military positions and extracts from books. The presentations would "go over the mechanics of basic weapons like pistols, as well as elements of military strategy taught by militia commanders", he says.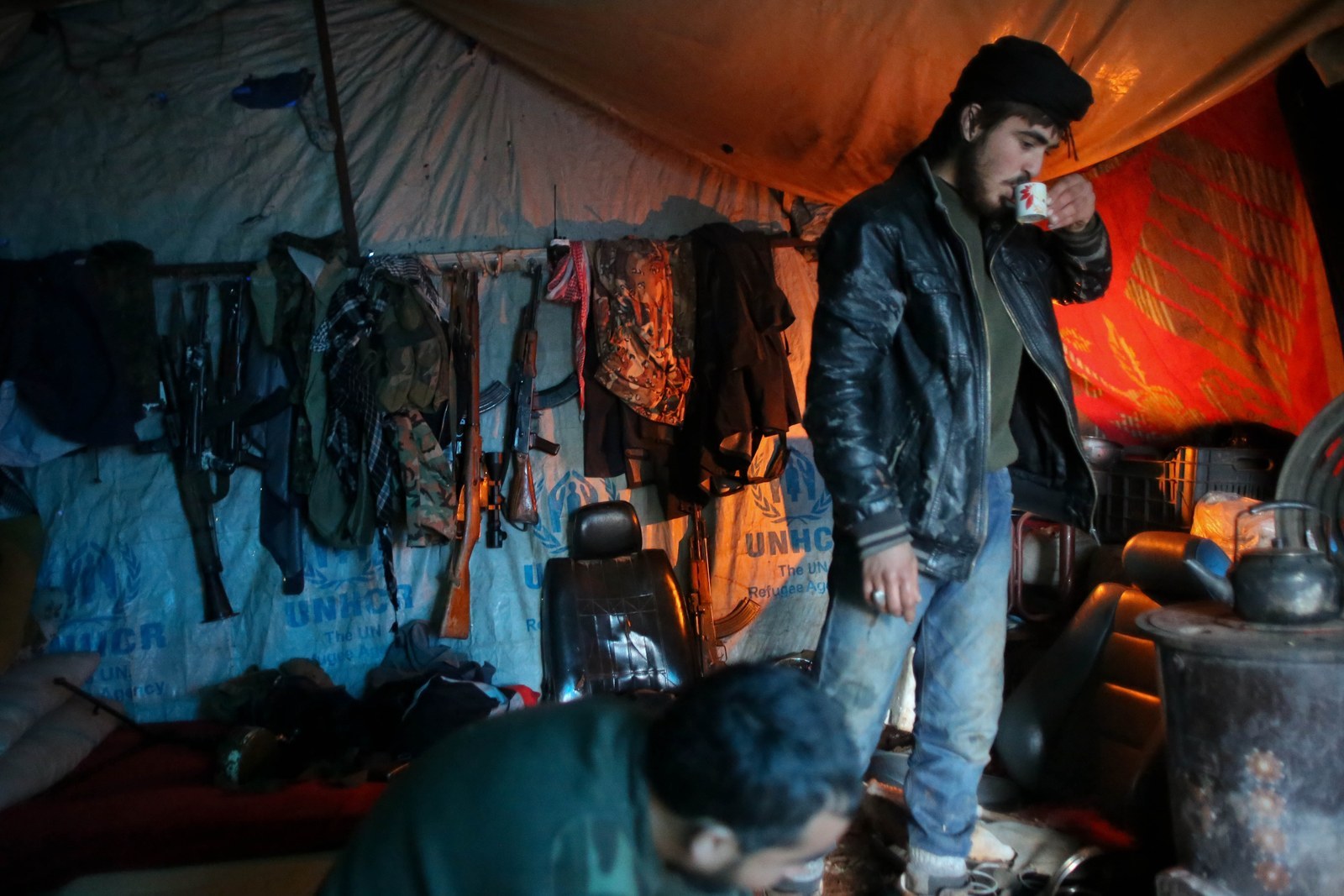 He continues: "The slow pace of life was such that many [former members of the unit] eventually left, to seek jobs in order to start families." Others, formerly fighting in moderate groups, eventually became disillusioned with the lack of fighting opportunities, and "ended up joining bigger groups, where they would receive more money and even their own houses". As the war continued, smaller militias found themselves less active to the point where some fighters left Syria altogether, "leaving to go get married and start a new life elsewhere", while others, "mainly for financial reasons", chose to defect to larger groups, including Jabhat al-Nusra.
Shaam also rarely found himself on the frontline during his time in Syria, he says. Even as Ahrar al Sham was making gains in key Assad territories in Alleppo and Idlib, Shaam found himself in a unit that mainly "consisted mainly of civilians … They're not fighters but bakers, students, computer programmers, just your ordinary Joe Smith." During his travels, he and other soldiers were made to buy their own weapons, he says, and in some cases even train themselves on how to use them.
He was sent to the frontline only twice, the first time shortly after he arrived, when his unit was involved in a military engagement against an Assad tank placed near a local school filled with children on the northwestern outskirts of Idlib city. "None of the other guys knew how to use heavy weapons … I was the only one who could use an RPG!" he says, laughing. The unit, underprepared for the resultant onslaught of sniper fire during the operation, was eventually forced to retreat.
The retreat foreshadowed what eventually became of his unit as the war progressed. At a second operation in Alleppo a few weeks later, his unit was told only to hold on to a military base captured earlier that year.
Out of the field, Shaam says, he and other fighters did little more than pray, learn about Islam, and exercise. He was never formally trained by any Ahrar al Sham commander, and he and other unit members would often have to learn military tactics themselves. "Most of the guys I was with were volunteers," he says. "They weren't trained soldiers."
Things got worse as he observed the growth of ISIS in Syria, as well as the resources it was rapidly acquiring, particularly around Raqqa.
Many Ahrar al Sham units, including his own, found themselves flagging, as fighters began leaving the group to seek opportunities elsewhere. Acquaintances who went on to join larger jihadi groups told him they were receiving $50 monthly stipends and luxury living quarters in former government official homes, even as he and his comrades lived in makeshift camps, surviving on bread and local produce.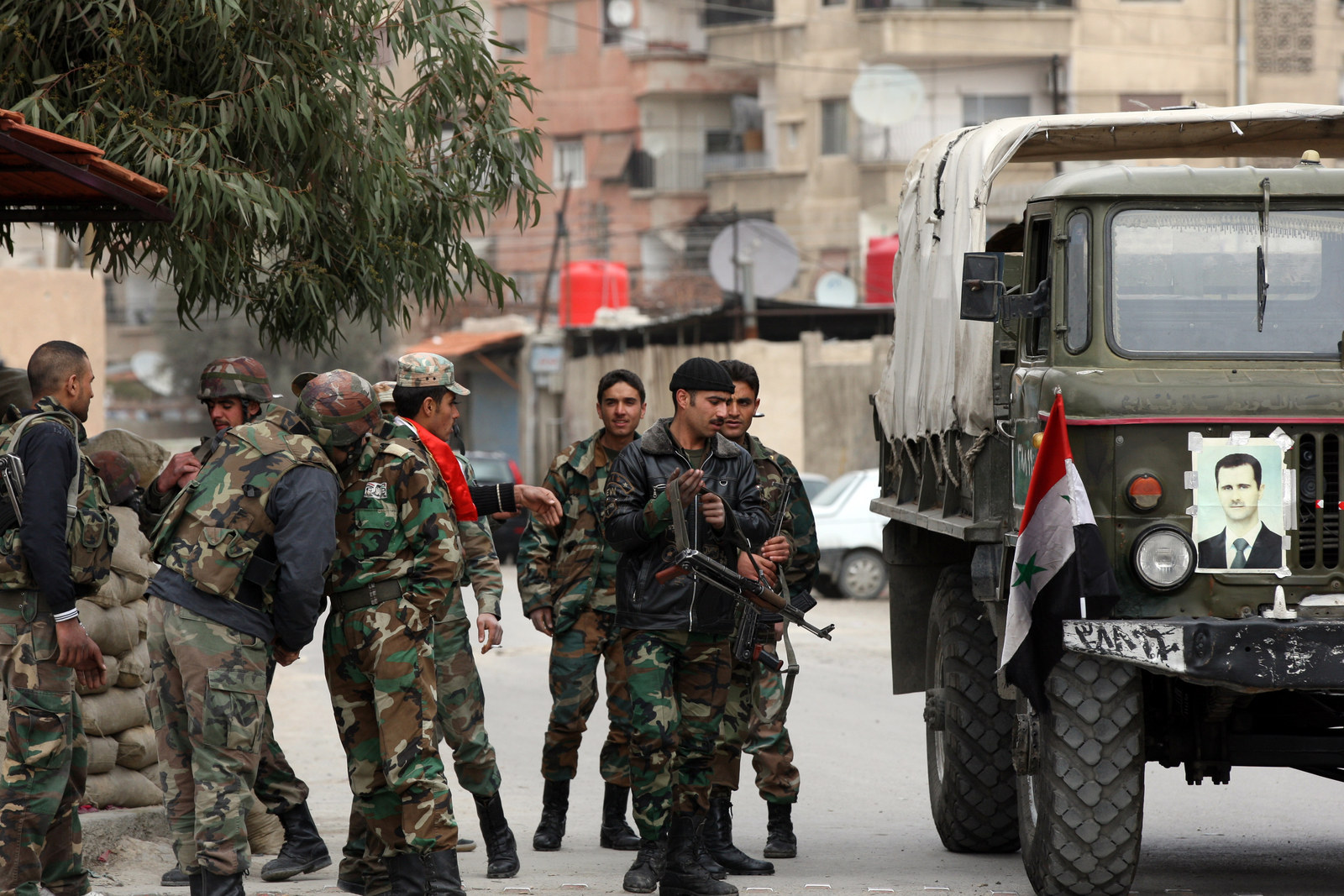 The lack of opportunities to fight and their unwillingness to join larger, more brutal groups led to Shaam and Ibrahim leaving Syria, but they have "no regrets over the decision to fight" and would still identify their actions as being "a form of jihad", Ibrahim says. They say that the perceived weakening of Ahrar al Sham and other official opposition groups, coupled with the rise of ISIS, gave them little choice but to leave. "I'm proud of what I went there to do," Shaam says, solemnly. "But I didn't think I could offer much more – I didn't think my presence in Syria would be able to help anyone."
Though it wasn't difficult to leave Syria, Shaam says, it was dangerous – he had heard stories of people being shot dead by guards as they attempted to cross the border. Eventually he left his base at night, crossing the border to Hatay before returning to the UK via Istanbul.
Ibrahim's motivations for leaving were similar. While he had travelled to Syria to fight Assad, and was "willing to give up" his life, the lack of activity and progress on the battlefield made him "more disillusioned with the prospects of victory".
At the start of 2014, he decided he "needed to go home, especially because my family had told me the British government were considering stripping passports away from foreign fighters". Through conversations with other fighters, Ibrahim realised he needed "to get married and settle down, and just get on with my life". He eventually left Syria through Reyhanli in Turkey, travelling back to the UK from Istanbul.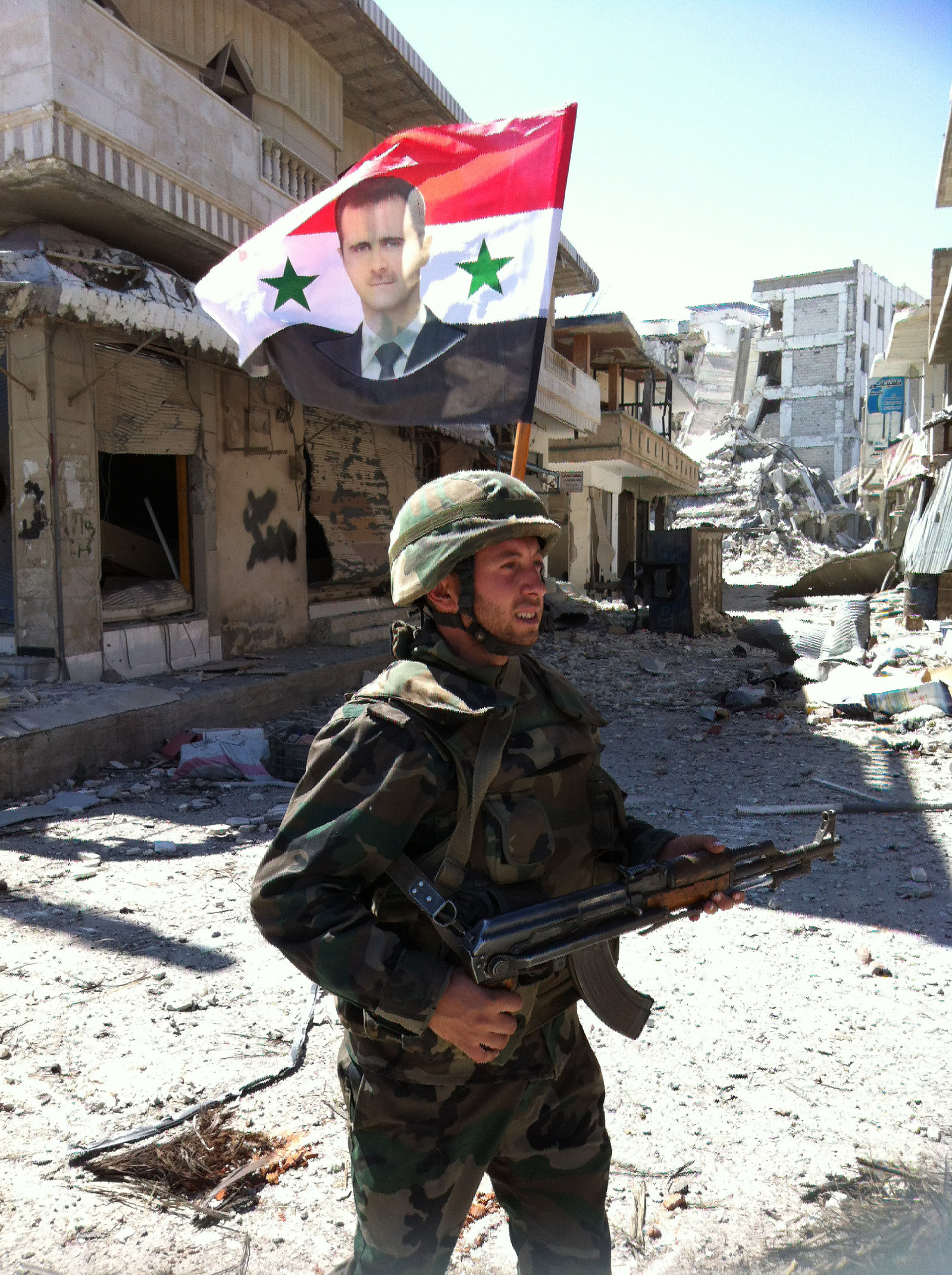 It's been more than a year since Shaam and Ibrahim left Syria. Although both men appear to have shifted comfortably back into everyday life, they admit they are fearful of being arrested if they are caught talking about their experiences in Syria. While they acknowledge the risks individuals who have joined ISIS may pose in the UK, they also believe they've been betrayed by the UK government, which now potentially classifies them as terrorists despite just two years ago having proposed to arm rebels against the regime.
They also say that without being able to openly talk about their experiences, they are unable to help the increasing number of Britons heading to Syria, many of whom, according to Shaam, "don't know what they are getting into".
He continues: "You have all these groups talking about why young people are becoming radicalised and joining groups like ISIS, and there's no one who can really tell them why what they're doing is wrong. The groups who are currently talking about deradicalisation have no credibility – you need someone with on the ground experience of the conflict, and people who also believe in the idea of proper jihad … so that you can tell young people what they're doing isn't Islamically authentic."
As the nature of the conflict in Syria has changed, so have the motivations of foreign fighters, Ibrahim says: "It's not about fighting Assad any more. The smaller opposition groups who just wanted to fight the regime aren't there wholeheartedly, and people who believed in the resistance have left." He believes that the rise of ISIS means smaller groups "no longer have an Islamic identity – they don't have the same faith in Islamic goals as ISIS or Jabhat al-Nusra, which might be why they aren't moving forward".
Ibrahim fears that as the situation in Syria becomes more dangerous, there will be fewer Britons who will travel to fight Assad, although he believes the lure of ISIS, especially online, means that "vulnerable young people, especially those who aren't really practising [Islam], will be attracted to them.
"The hype about fighting Assad is over, and larger groups like ISIS will have an appeal to these guys – they are in a vulnerable state, and they're like a sponge, they'll believe anything."