Lutfur Rahman, Tower Hamlets' first directly elected mayor, has been removed from office after being found guilty of electoral fraud.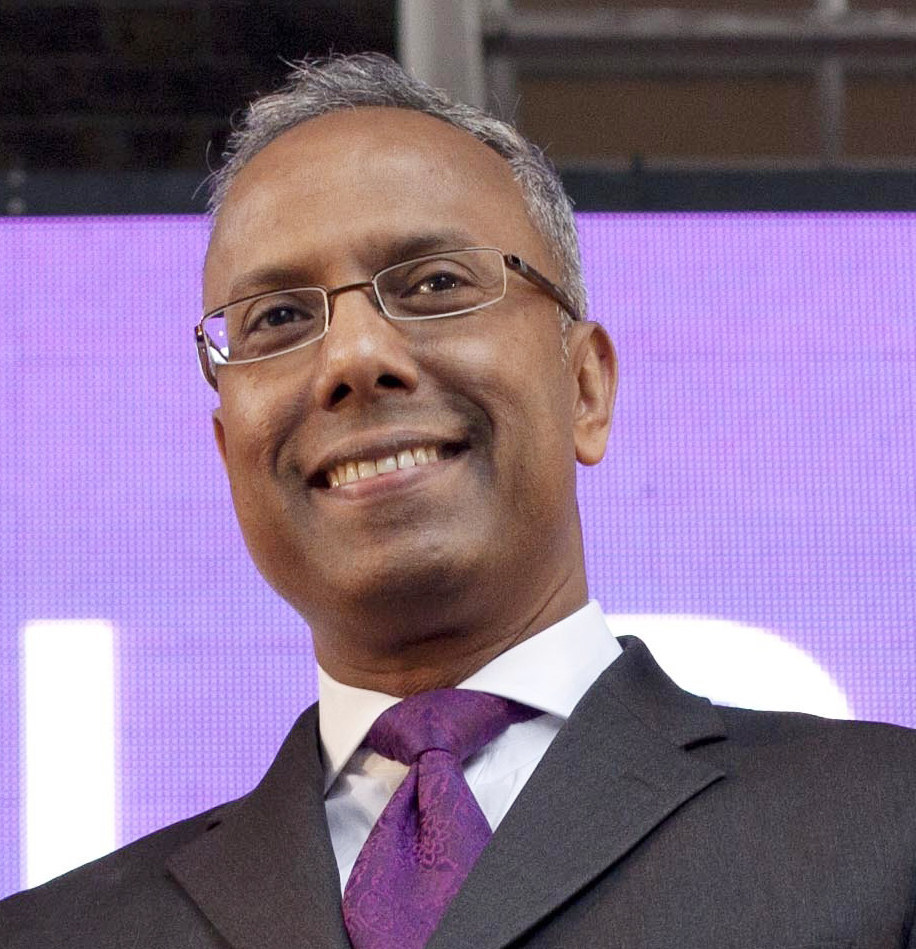 In a hearing at the High Court on Thursday, Rahman was found guilty of electoral corruption, bribery, providing false statements and exerting "undue spiritual influence" in order to win votes.
During his re-election campaign, Rahman was accused of a number of corrupt practices, including ballot-rigging and intimidation outside polling booths. It was also claimed he accused people of not voting for him as being "un-Islamic".
The election commissioner, Richard Mawrey QC, who was serving as judge during the hearing, ruled that Rahman had overseen numerous instances in which his campaign team had broken the rules of the election, adding that Rahman had "driven a coach and horses through election law and didn't care".
The verdict came after four voters mounted a legal challenge accusing Rahman of manipulating the election last year.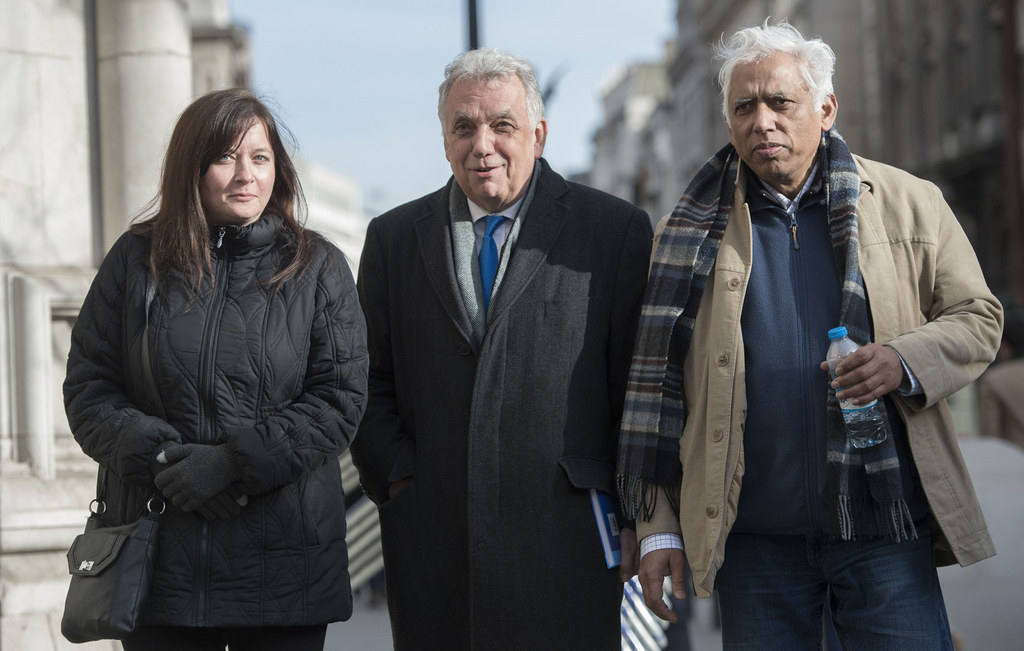 The petition was led by Andy Erlam (pictured centre with other anti-Rahman campaigners), who had stood against Rahman's party, Tower Hamlets First, on an anti-corruption ticket.
"The ruling today is fantastic - a great result for democracy," Mr Erlam told the Daily Mail.
"But more is needed. The police have never properly investigated what has been going on – I urge them to do that."
Mawrey accused Rahman of exploiting the racial and religious mix of the borough, which has a large population of ethnic Bangladeshis, in order to garner support.
Mawrey said Rahman had run a "ruthless and dishonest campaign," against his Labour opponent John Biggs, which he called "deplorable, even indefensible. He added that Rahman "shut down" his opponents by branding them "racist" and "Islamophobic".
"The evidence laid before this court, limited though it necessarily was to the issues raised in the petition, has disclosed an alarming state of affairs in Tower Hamlets," Mawrey said.
"This is not the consequence of the racial and religious mix of the population, nor is it linked to any ascertainable pattern of social or other deprivation. It is the result of the ruthless ambition of one man."
Rahman's party, Tower Hamlets First, said it was "shocked" at the court's decision and would be assessing legal options to challenge it.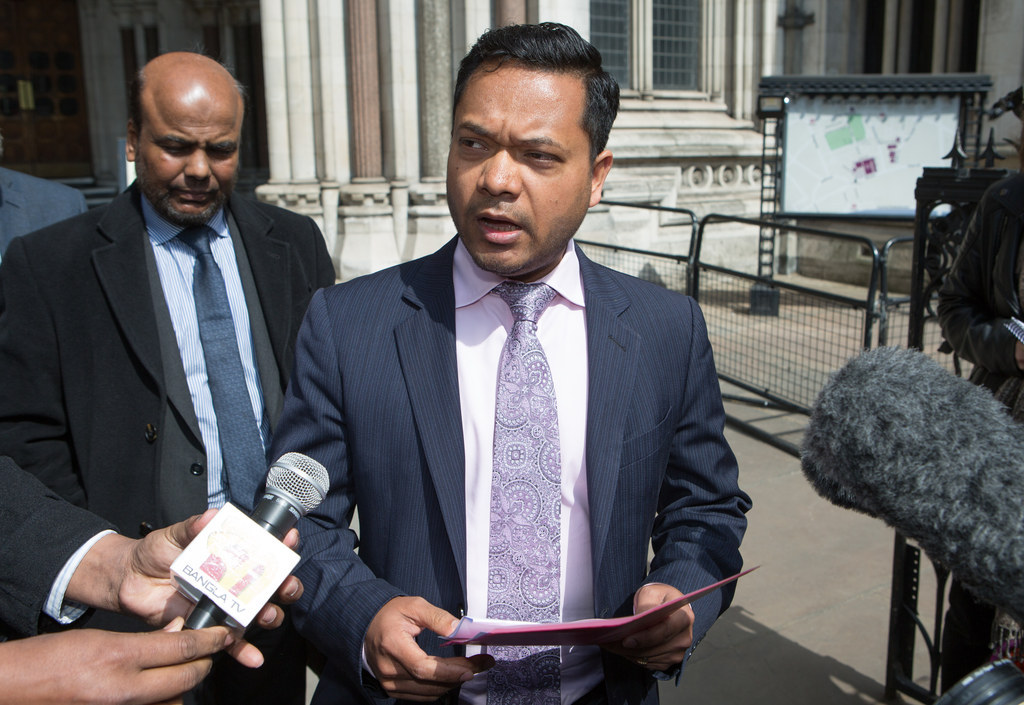 On the streets of Tower Hamlets, Rahman's supporters told BuzzFeed News that the court's decision was the result of a long campaign against him.
Hassan Khan, a Tower Hamlets resident and Rahman voter, told BuzzFeed News that the court's decision was "a joke" and that it had been "manipulated by people who have always been out to get him".
"The mayor's done some good things here," Khan said. "He's done a lot for all the communities here, not just the Muslim community. So for the court to say that he's was manipulating Muslims, or causing racial divisions... it's rubbish. Absolute rubbish!"
Other supporters expressed similar sentiments. Shahazad Ali, who backed the mayor in last year's election, said that Rahman had been exposed to smear attacks "even before he came into power".
"They just don't like a Muslim being in power, especially one who was willing to stand up for other Muslims," he said.
However, other residents were more pleased with the court's decision.
One, who wanted to remain anonymous, said that the mayor had been a "divisive figure" in the borough, and accused him of "stoking up tensions" between Muslim and non-Muslim communities in order to "boost his popularity".
Councillors in Tower Hamlets' Labour party have also expressed their support for the court's decision.
Councillor Rachael Saunders told BuzzFeed News that the borough could "move on" after the court's "clear verdict", and that the council would need to ensure that future elections were "fair for the local people".
"Our reputation has sadly been damaged by Lutfur and his cronies ," she added. "So it's important that future local politics in Tower Hamlets will be in the interests of the people."