This is Yusra Ahmed. Last week, she said she and her three friends were racially abused by a National Express bus driver while travelling from Manchester to Leeds.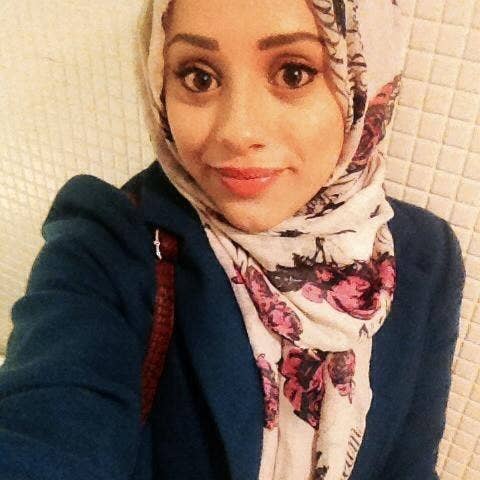 Ahmed told BuzzFeed News that the group "received hostility" from a National Express bus driver while queuing to travel from Manchester to Leeds at 10.30pm on 14 June.
The bus driver allegedly treated the women differently compared to other passengers when scanning their bus tickets, Ahmed claimed, "which is something we noticed she didn't do to any of the other passengers".
To start, the bus driver aggressively accused the group of bringing "smelly curry food" on the bus.
The University of Leeds student said they had actually brought cold food and that they offered to give it to homeless people outside instead of bringing it on to the bus, but the driver allegedly ignored them and demanded to search their bags, calling them "suspicious".
After the women accused the bus driver of being racist, Ahmed said, the bus driver refused them entry on the bus and drove off.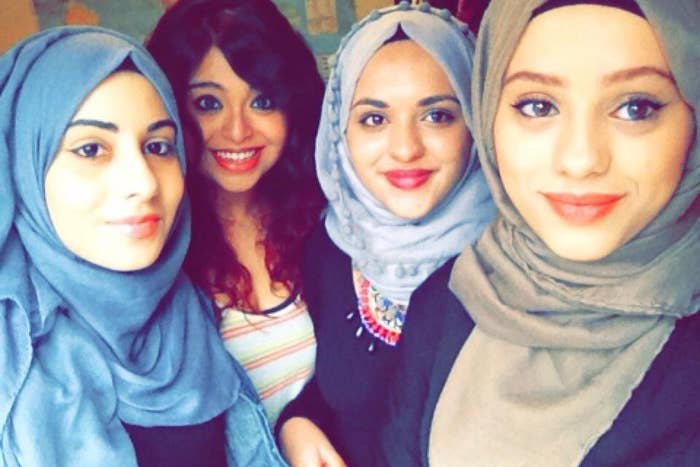 The bus driver denied she was being racist and said she was "sick and tired of people accusing me of racism", Ahmed, 20, said.
A security guard on the bus allegedly defended the driver, and despite other passengers questioning the driver's decision, threatened to report the women for "refusing to apologise to the driver", Ahmed said.
"My friends and I were made to feel very humiliated and victimised," Ahmed told BuzzFeed News. "She belittled us to the point that one of my friends was almost in tears."
Ahmed added that the women felt "targeted and publicly humiliated".
The women were then forced to board the next coach, which arrived two hours later. As a result, Ahmed says they got back to Leeds four hours later than they initially expected to.
National Express has said that its Customer Service Team is investigating the incident.
But the women claim that when they called National Express to complain, the company was "very unhelpful" and offered only a taxi from Leeds coach station to their accommodation – which arrived late.
Ahmed told BuzzFeed News that a spokesperson from National Express had been in touch with her a few days after the incident occurred, as it had come to their attention from her posts on Facebook and Twitter.
The spokesperson reportedly said the company is gathering available CCTV evidence and "acknowledged there were grave concerns regarding the driver".
A spokesperson from National Express told BuzzFeed News: "We take reports of unacceptable behaviour very seriously are investigating the issues raised by this serious complaint as a matter of priority"