 Five rural counties in northeastern Colorado voted last week to secede from Colorado and form their own state. The vote was symbolic — to actually form a new state, Colorado's legislature would have to approve it, as would the U.S. Congress — but residents in what would be North Colorado believe they are underrepresented and ignored by Denver.
North Colorado is the latest in a wave of secession movements across the country, some more serious than others. Here are 16 places where voters or politicians have proposed carving out new states:

Made from: Eastern Washington and the Idaho panhandle
Population: 1.9 million
Square miles: 62,028
Largest city: Spokane, Wash.
The earliest attempt to form a new state in the region was in 1865, when Idaho moved its capitol from Lewiston in the north to Boise further south. In 1901, there was a proposal to create a new state out of the Idaho panhandle and eastern Washington. There is also a movement to start a new country called Cascadia that would include the proposed state of Lincoln as well as neighboring states, British Columbia, and parts of southern Alaska.

Made from: Southwestern Oregon and northern California
Population: 1.3 million
Square miles: 59,341
Largest city: Redding, Calif.
The Siskiyou County Board of Supervisors voted to secede from California in September. Residents said they were upset over a lack of representation in Sacramento and because of recent legislation concerning water rights and a rural fire-prevention fee.
It's the latest attempt to form Jefferson. Since 1941 there have been various attempts at forming a new state that would comprise counties in northern California and southern Oregon. Made from: 13 southern California counties
Population: 13 million
Square miles: 73,583
Largest city: San Diego
In 2011, Riverside County Supervisor Jeff Stone proposed the formation of South California. The area includes San Diego and Orange County and accounts for 34% of California's population. If it were its own state, it would be the fifth-most populous.

Made from: 15 southern Utah counties
Population: 324,886
Square miles: 48,202
Largest city: St. George, Utah
In 2008, Utah lawmaker Neal Hendrickson proposed the creation of South Utah, which would include all counties south of Utah County.
"Citizens in the more populated areas of northern Utah have many interests that stand in stark contrast to the interests of southern rural areas of the state," the proposal read.

Made from: Three southern Arizona counties
Population: 1.1 million
Square miles: 16,644
Largest city: Tucson
The group Start Our State started in 2011 because of frustration with Gov. Jan Brewer and conservative policies coming out of Phoenix. The group seeks statehood for Pima County, and some residents in neighboring counties have expressed an interest.
"I'm tired of hoping and praying that rationality will come to Phoenix," Paul Eckerstrom, the group's co-chair, told the Arizona Daily Star.

Made from: Northeastern Colorado
Population: 329,199
Square miles: 14754
Biggest city: Greeley, Colo.
The 51st State Initiative began in 2013. Ten counties voted on whether to secede in November, and five voted in favor of doing so.
"We can't outvote the metropolitan areas anymore, and the rural areas don't have a voice anymore," Perk Odell, a Washington County resident told the Associated Press.

Made from: The tip of the Michigan glove, the Michigan peninsula, and northeastern Wisconsin
Population: 748,873
Square miles: 57,723
Largest city: Marquette, Mich.
The state of Superior was introduced in the Michigan state legislature as early as 1975 when it lost by a single vote. Marquette County Board Commissioner Michael Quayle The Mining Journal he regularly receives public comments that northern Michigan should form its own state.

Made from: Cook County, Illinois
Population: 5.2 million
Square miles: 946
Largest city: Chicago
In 2011, two Republican lawmakers from Decatur, Ill., proposed that Cook County, home of Chicago, leave the rest of Illinois and form its own state.
"Downstate families are tired of Chicago dictating its views to the rest of us," state Rep. Bill Mitchell said at a news conference. "The old adage is true: Just outside Chicago there's a place called Illinois."
If Cook County were its own state, it would be the smallest state but more populous than Colorado.

Made from: Southern Florida
Population: 5.7 million
Square miles: 6,185
Largest city: Miami
In 2008, North Lauderdale commissioners passed a resolution to split the state and form South Florida out of four counties.
"It's based out of frustration with the state Legislature ignoring the cities in South Florida," North Lauderdale Commissioner Rich Moyle told the Sun Sentinel. "They don't really care too much what happens with South Florida.
South Florida would be smaller than Rhode Island but have about the same population of Wisconsin.

Made from: Everything in Long Island that's not part of New York City
Population: 2.8 million
Square miles: 2,825
Largest city: Hempstead, N.Y.
In 2008, Suffolk County comptroller Joseph Sawicki proposed Nassau and Suffolk Counties form their own state. It would be the third smallest, but have the highest median household income.
"A little radical, indeed it is, but nothing else has worked," Sawicki, a Republican, told the New York Times. "Albany thinks of Long Island as their personal A.T.M. I believe the economics of the situation justifies a secession movement."
Niagara/Iroquois/Western New York

Made from: Northwestern New York
Population: 1.5 million
Square miles: 8,213
Largest city: Buffalo, N.Y.
There have been several attempts to form a new state out of northwestern New York with various names. In 2008, several Republican lawmakers in western New York proposed a nonbinding referendum to determine which counties would be interested in succession. In 2013, Republican Assemblyman Stephen Hawley proposed a similar bill.

Made from: Aroostook County
Population: 71,870
Square miles: 6,829
Largest city: Presque Isle, Maine
Aroostook County is the largest county in Maine and the largest county east of the Mississippi. In 2005, local lawmakers petitioned the state to let the county form its own state. If Aroostook were a state, it would have about one-eighth of Wyoming's population.

Made of: Five counties in western Maryland
Population: 659,845
Square miles: 2,989
Largest city: Frederick, Md.
The Western Maryland Initiative formed in 2013 after the state increased taxes and passed legislation limiting firearm sales.
"We don't need Annapolis telling us how to live our lives and telling us what's right for us and what isn't right for us," the group's founder, Scott Strzelczyk, told WTOP.

Made from: Eight counties in south New Jersey
Population: 2.3 million
Square miles: 3,911
Largest city: Toms River, N.J.
Efforts to split New Jersey in half have been made for years by disgruntled south New Jersey resident and politicians who said too much of their tax dollars end up north and Trenton has too much control. One plan called for Ocean and Burlington counties to serve as the northern border of the new state.
"I'm very serious about it," Albert Freeman, a former newspaper publisher told the Lakeland Ledger in 1980. "Oh, it started off as a joke after a couple of things came down the pike from Trenton I didn't like. After a while, though, I talked to a number of mayors about it and they liked the idea."
Made from: All of Delaware, Maryland's eastern shore counties, and the little bit of the peninsula that's not even connected to Virginia but for some reason is part of Virginia
Population: 1.3 million
Square miles: 7,986
Largest city: Wilmington, Del.
There have been several attempts to form a state out of the Delmarva peninsula. In 1998, Maryland state lawmaker Richard Colburn sponsored a bill calling for the secession of Maryland's eastern counties. He said the state would not have sales tax. It would be three times as big as Rhode Island and about the population of Hawaii. Made from: Western Kansas, southeastern Colorado, the northeastern corner of New Mexico, and the Oklahoma and Texas panhandles.
Population: 634,425
Square miles: 61,444
Largest city: Amarillo, Texas
In 1992, the governor of Kansas signed a bill reapportioning money allotted for school districts that hurt districts in southwestern Kansas. The legislation sparked petitions, resentment toward Topeka, and eventually, several counties voting for secession.
Representatives from the counties met to begin drafting a constitution and voted on a state bird, the pheasant, and the state plant, the yucca. Counties in Colorado, New Mexico, Oklahoma, and Texas also expressed an interest in joining West Kansas.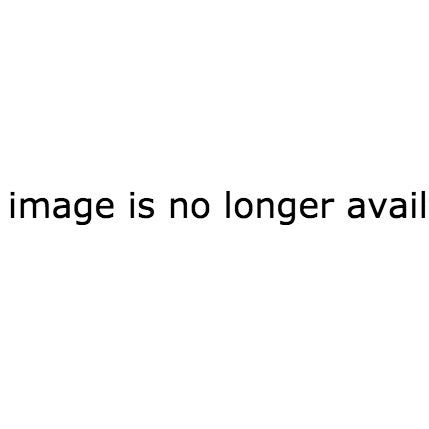 Made from: Western South Dakota, northern Wyoming, and southeastern Montana
Population: 318,529
Square miles: 60,249
Largest city: Rapid City, S.D.
In 1939, Sheridan, South Dakota Street Comissioner A. R. Swickard named himself governor of Absaroka, named after the Absaroka mountain range. Absaroka state license plates were distributed and a Miss Absaroka was crowned.
What the U.S. looks like now vs. what it would look like with the new states: