Parts of Colorado are overrun with tumbleweeds as a result of the drought affecting the western U.S.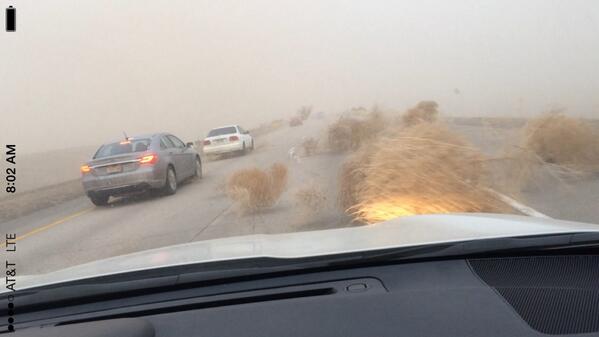 Streets and homes around Colorado Springs are blocked.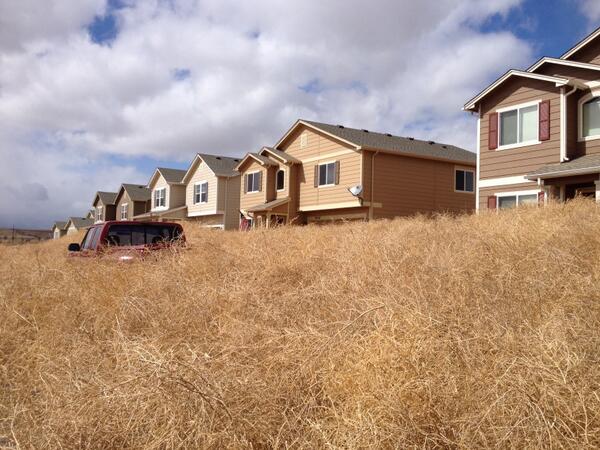 And one pregnant woman near Fountain, Colo., reportedly had to call the fire department to clear a path from her home.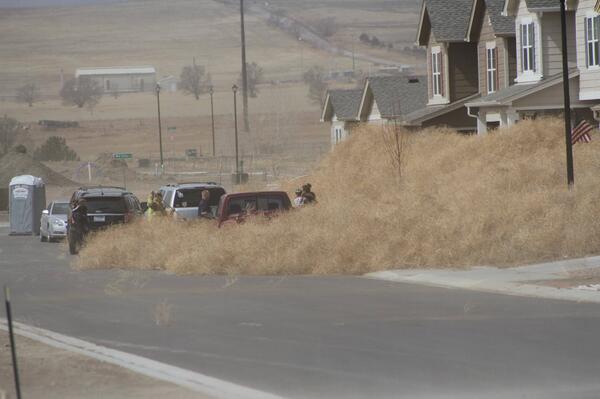 A snowplow was used to removed tumbleweeds in one Colorado Springs neighborhood.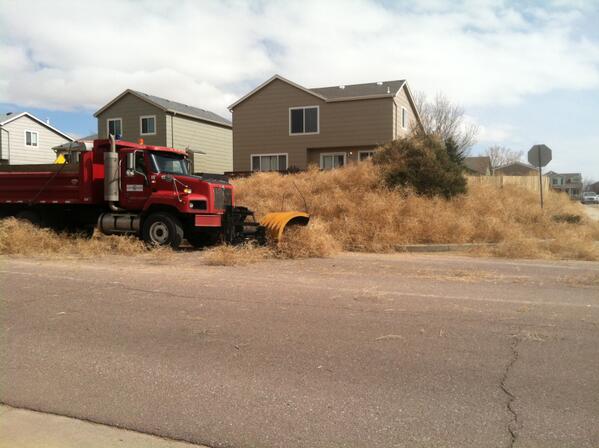 Tumbleweeds have been a problem for rural areas in southern Colorado since late last year.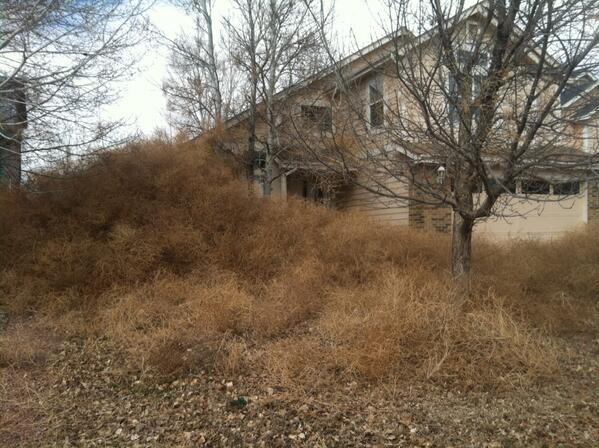 In November, they blocked rural roads and caused problems on Interstate 15, according to The Gazette. One steel plant paid more than $300,000 to remove tumbleweeds that clogged water canals near its facility.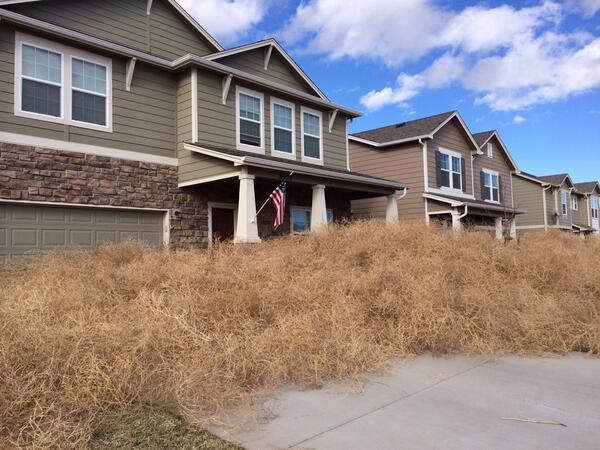 Conditions near Colorado Springs are expected to be windy Tuesday, and dust storm warnings were in effect until 6 p.m. local time.