A dust storm with winds up to 40 mph swept through the Phoenix area Tuesday.
Sometimes called "haboobs," derived from the Arabic word for "wind" or "blow," these storms occur when air is pushed down and forward by a traveling thunderstorm cell, according to the National Oceanic and Atmospheric Administration.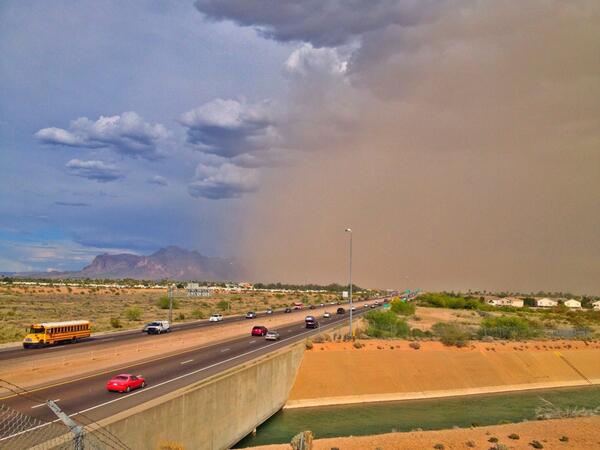 Tuesday's storm traveled northwest through the suburbs of Phoenix.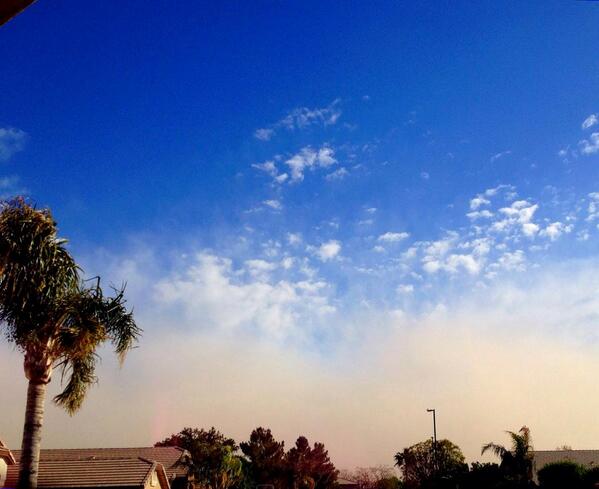 It reached downtown Phoenix at about 6 p.m. Arizona time.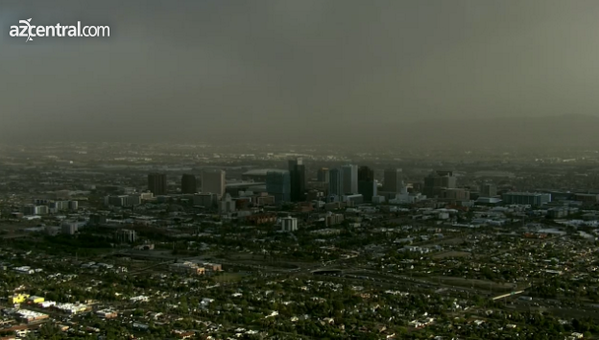 Here's what it looked like from a plane leaving Phoenix Sky Harbor airport.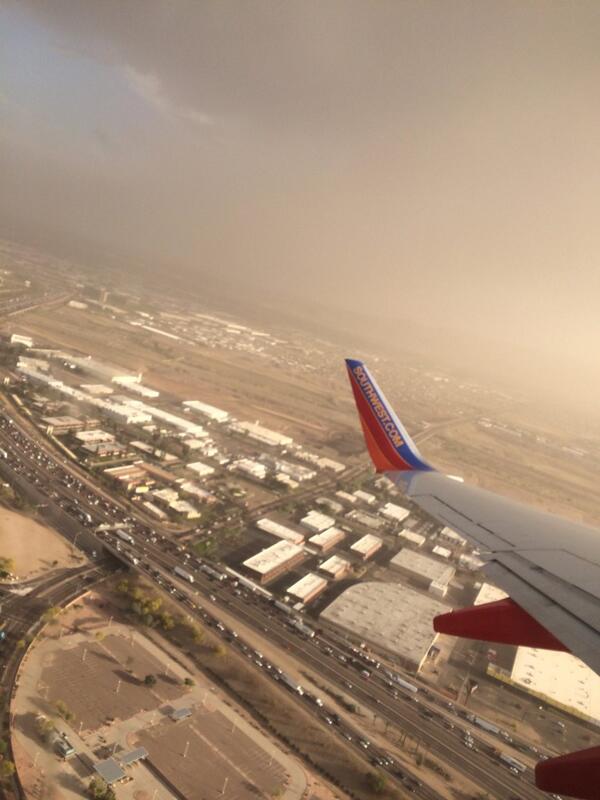 Authorities said the dust storm was blamed for five non-injury crashes on Interstate 10 north of Picacho Peak.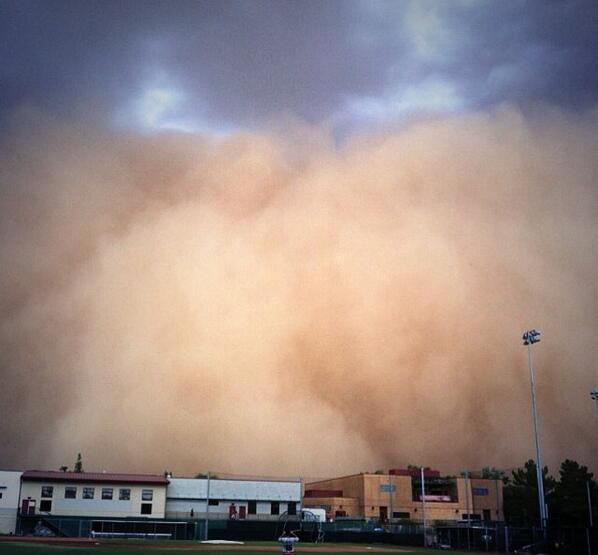 The storms can greatly reduce visibility, and motorists are encouraged to pull over to the side of the road during them.