Dueling Protests Over Marriage Held At Utah State Capitol
About 800 people gathered at the state capitol in Salt Lake City Tuesday for two separate rallies over marriage for same-sex couples.
Large protests for and against same-sex marriage were held Tuesday evening in the Utah State Capitol.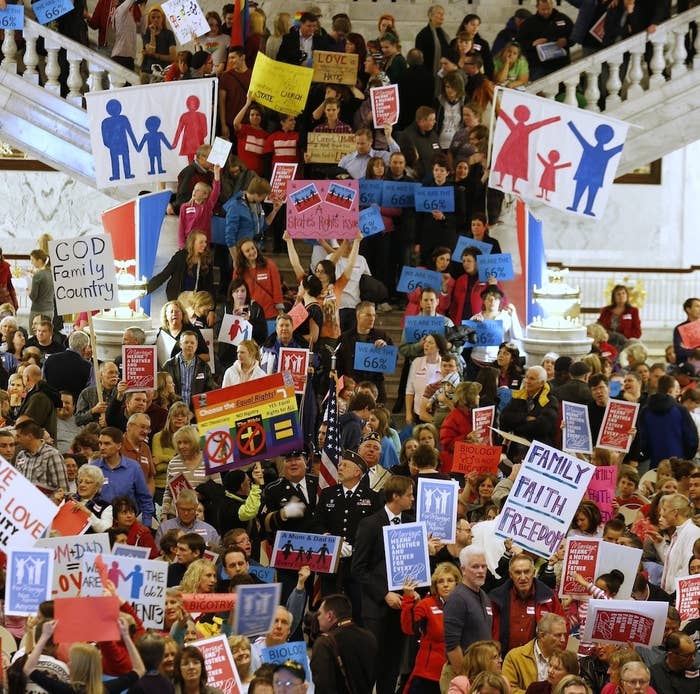 About 500 people opposed to marriage for same-sex couples from the National Organization for Marriage and a local group Celebration of Marriage gathered in the rotunda.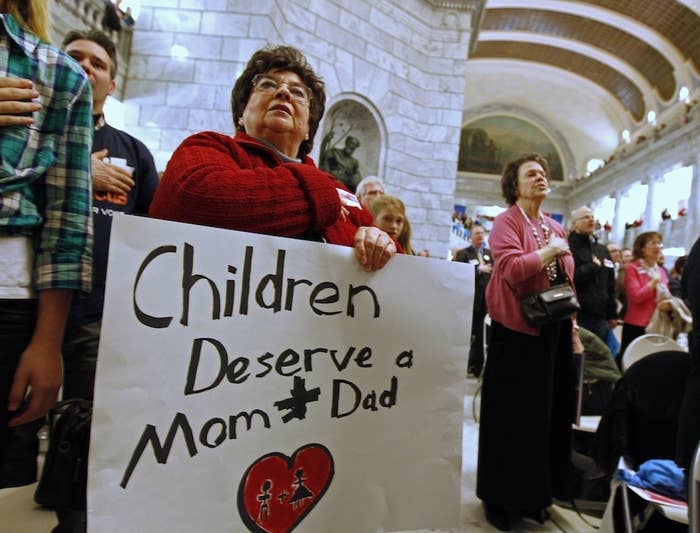 Attendees were asked to wear blue and pink to the rally.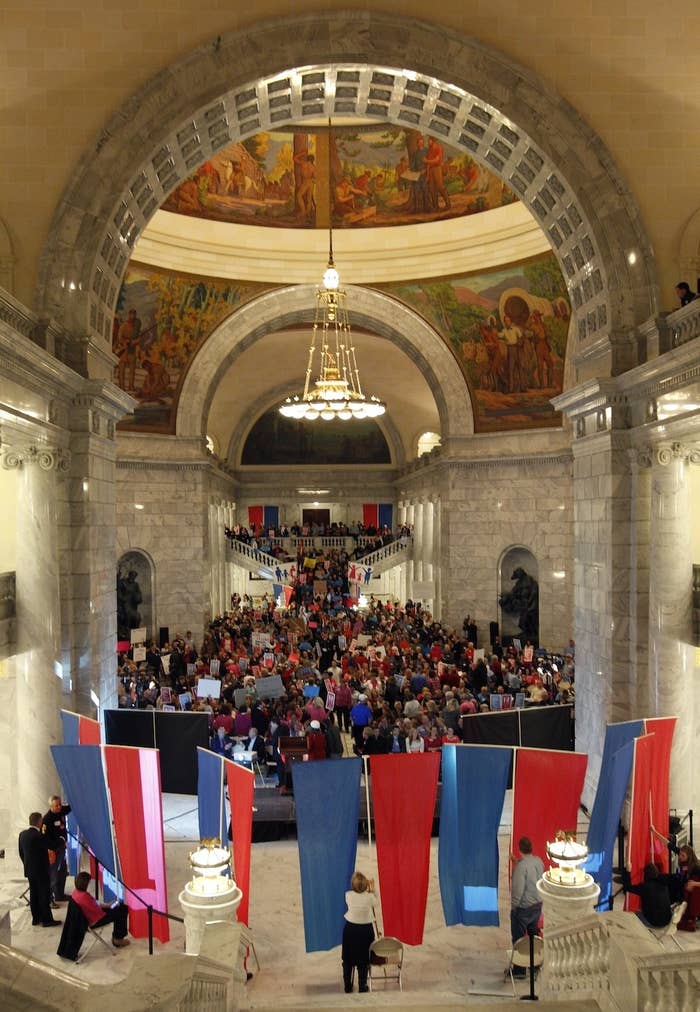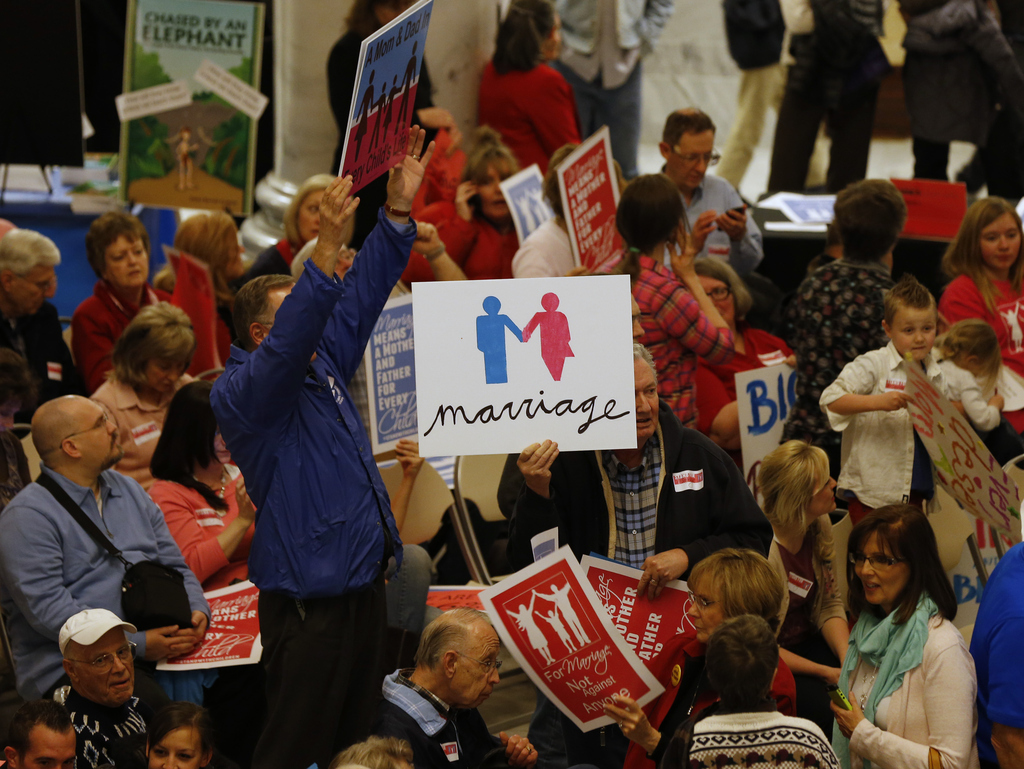 Hours earlier, about 300 people in favor of marriage for same-sex couples gathered on the Capitol steps.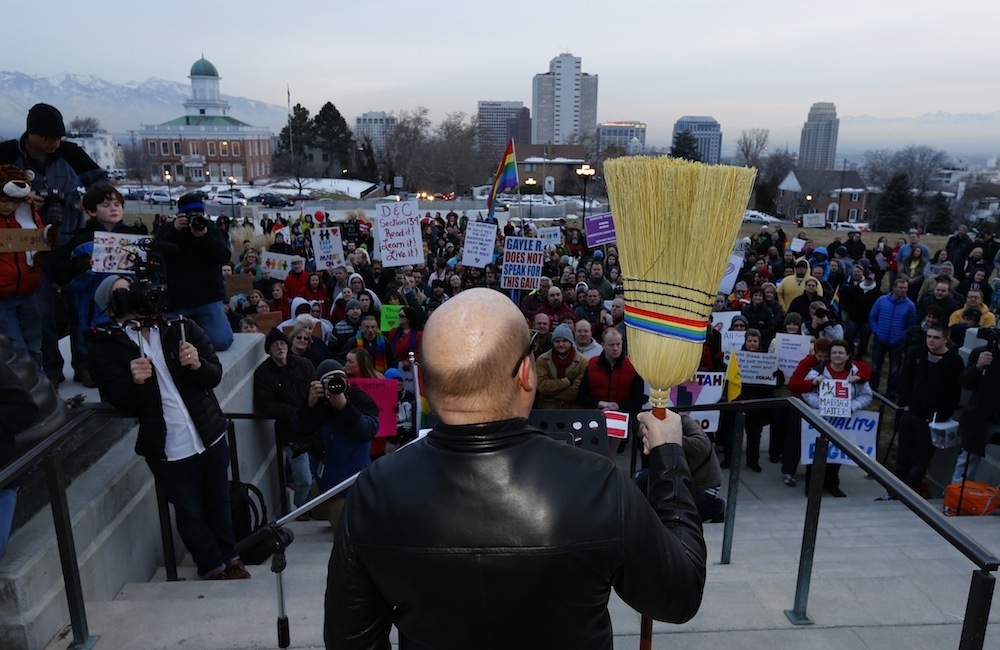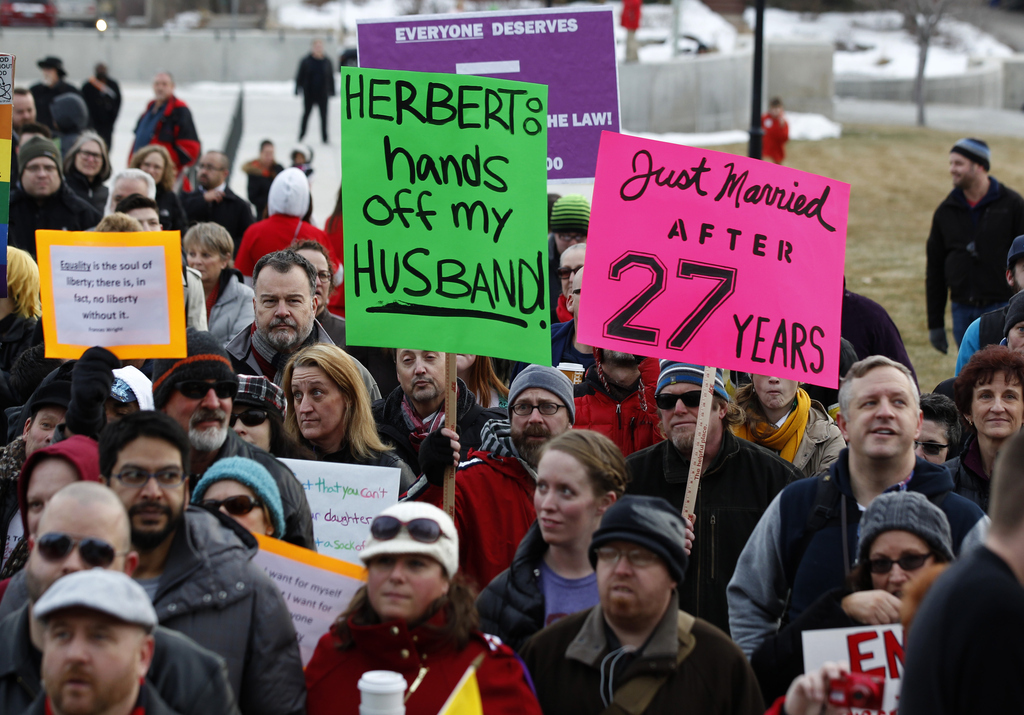 That both rallies were held the same day in the same location was a coincidence, Bob Henline, assistant editor at QSalt Lake Magazine, a gay and lesbian publication, told the Associated Press.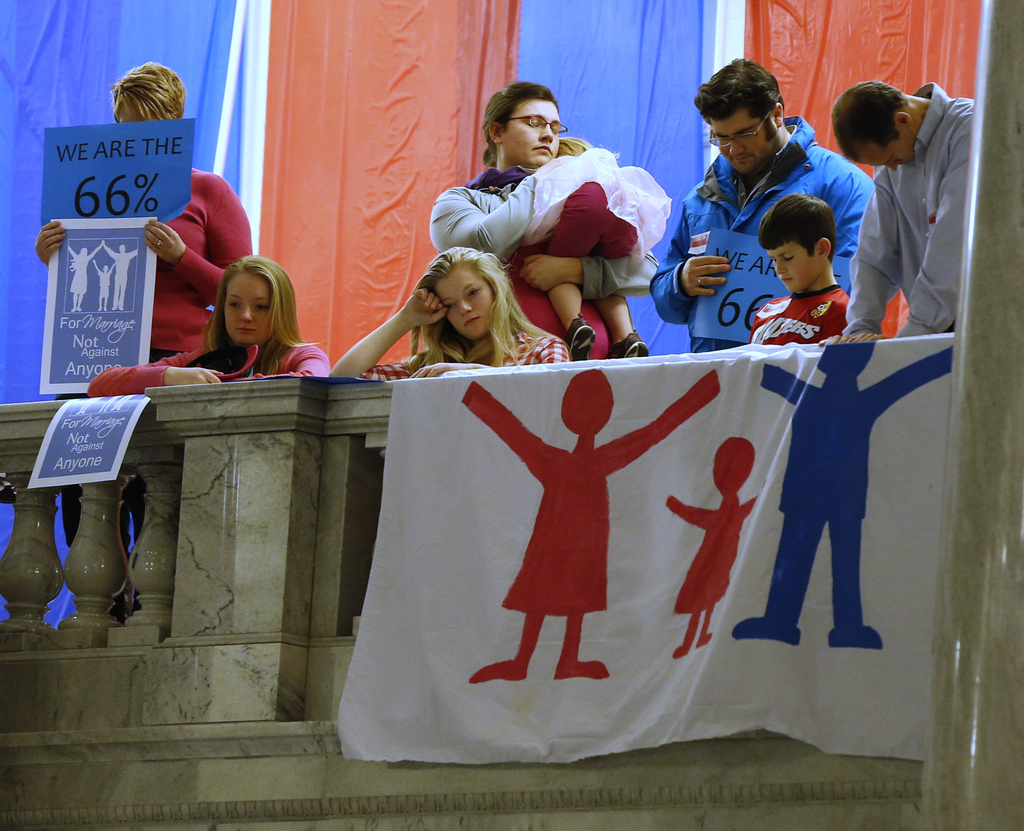 Several supporters of marriage for same-sex couples stayed at the Capitol, however, and were removed by Utah Highway Patrol officers after booing and shouting.