Duck Dynasty star Willie and his wife, Korie, attended the State of the Union address in the House Chamber Tuesday evening.
Willie was there as a guest of Rep. Vance McAllister of Louisiana.
And Korie was a guest of Sen. Lindsey Graham of South Carolina.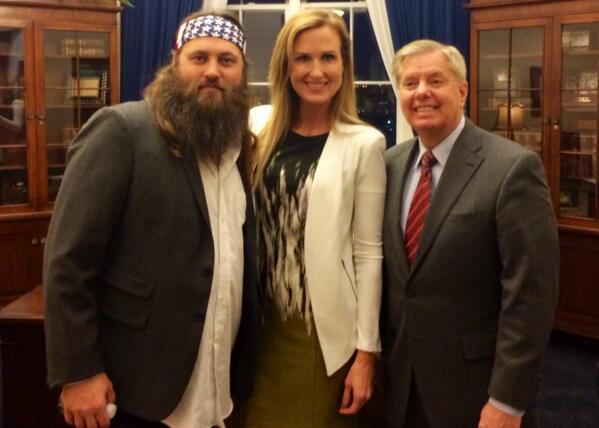 "I am proud to have my close friend, constituent and small business owner, Willie Robertson, attend tonight's State of the Union Address as my special guest," McAllister said in a statement.
Including some with former Republican Vice Presidential nominee Rep. Paul Ryan of Wisconsin.
Willie's father, Phil Robertson, recently made headlines after he was temporarily suspended by A&E for comments he made in an interview with GQ.