The taste wizards at Hungry Jacks have been mixing up an absolute storm and have gifted us with ultimate summer frozen drink topper: Rainbow Bursties!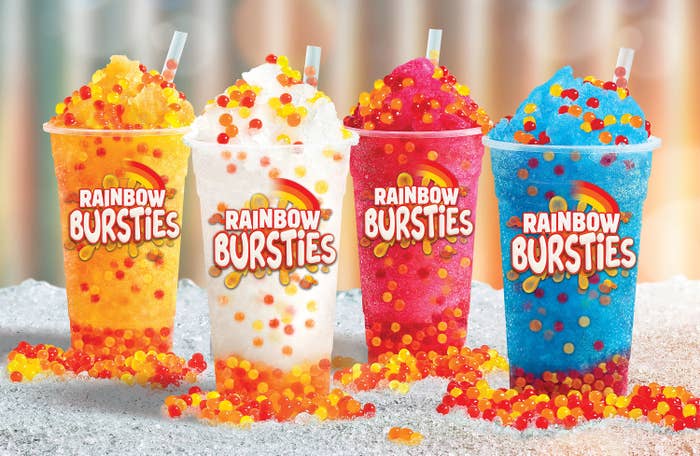 These fun, bubbly, bursts of juicy fruit flavour are made to explode in your mouth — which honestly, is something I never knew I needed but abso-frikking-lutely do.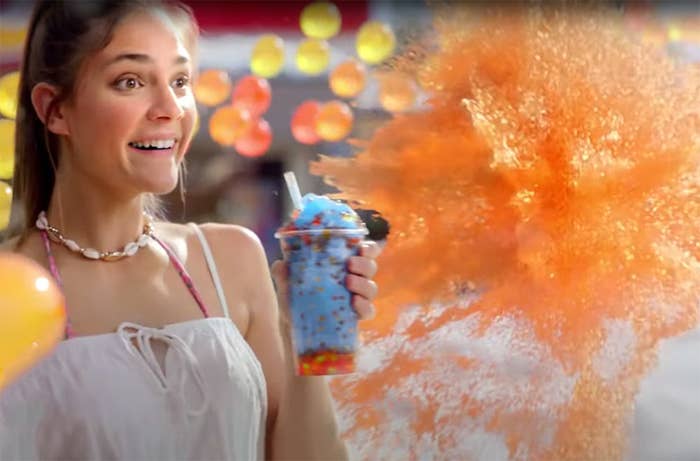 These magical balls come in four different flavours — juicy lemon, orange, strawberry and, of course, rainbow — so you can ~literally~ taste the rainbow.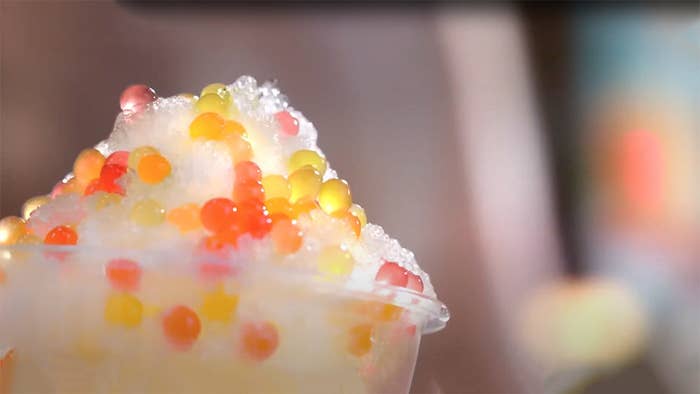 With the Hungry Jacks frozen drink range featuring Frozen Coke, Frozen Sprite and Frozen Fanta in Mango, Raspberry and Bubblegum, you can get creative mixing tonnes of flavour combinations.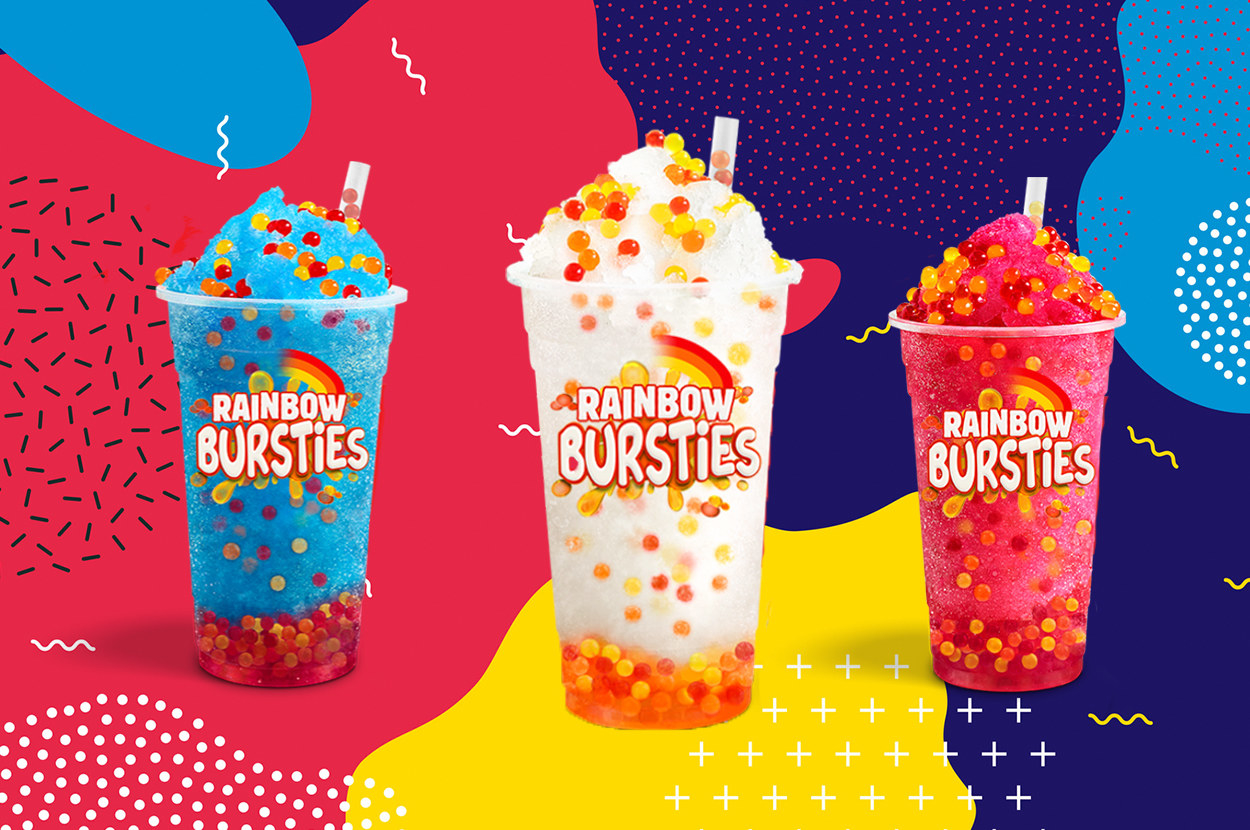 And the best part? They'll only set you back two buckeroonies.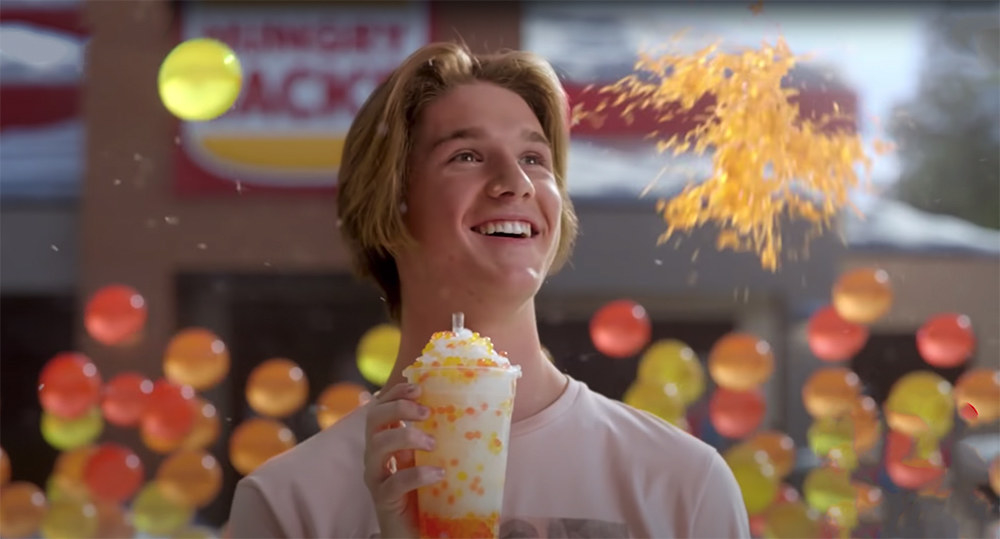 If you wanna get really wild, you can also funk up your dessert order by adding Bursties to sundaes, shakes and soft drinks.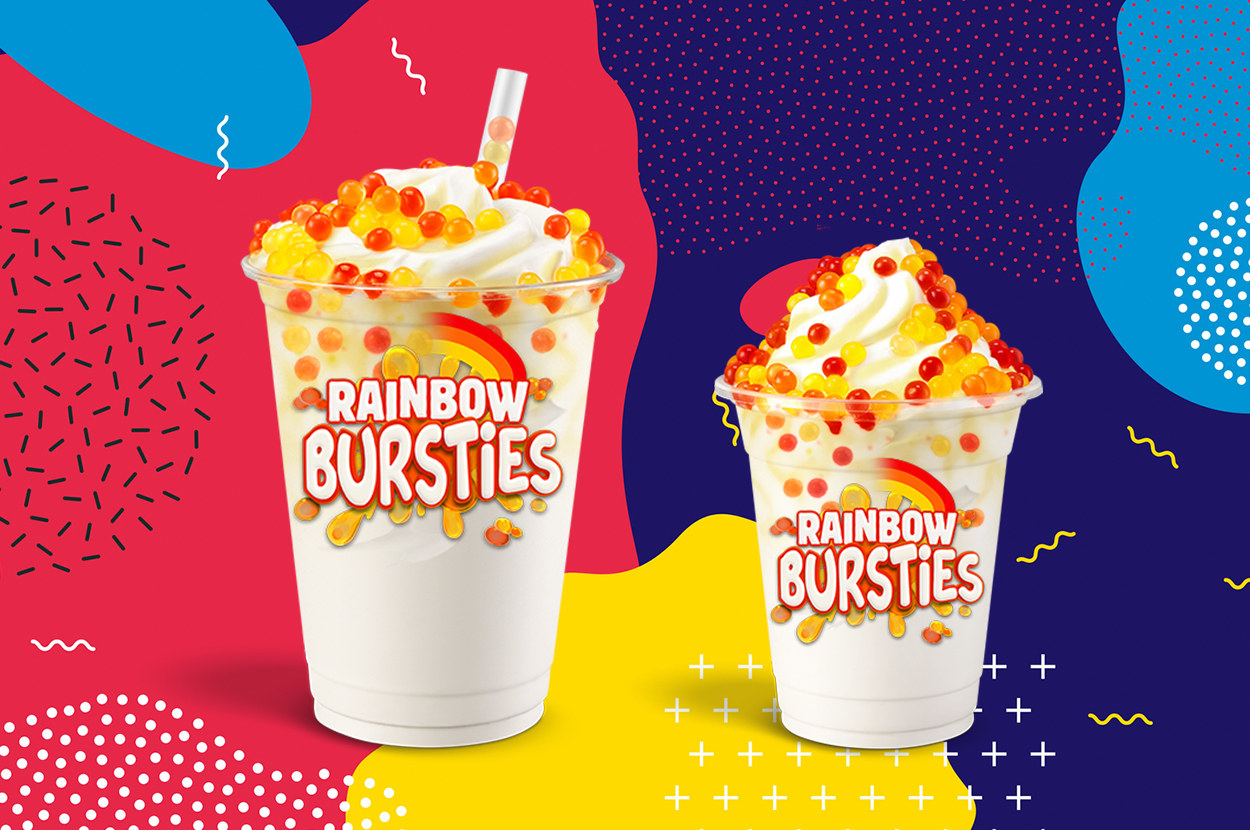 Here's to spending hot summer days with your mates, slurping back some Bursties on the beach!