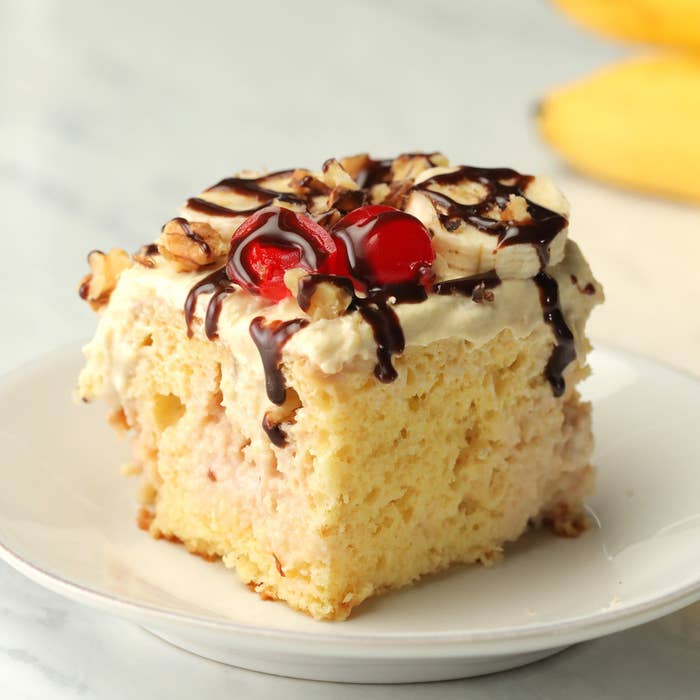 INGREDIENTS
* 1 box vanilla cake mix
* 1½ cups melted strawberry ice cream
* 2 bananas, mashed
* ½ teaspoon salt
* 1 packet vanilla pudding mix
* 8 ounces whipped topping
* 1 banana, sliced
* ½ cup chopped walnuts
* ½ cup maraschino cherries, halved
* Chocolate syrup
PREPARATION
1. Prepare and bake cake in a 9x13-inch baking dish, according to package instructions. Let cool.
2. Using the handle of a wooden spoon, then poke holes all over the cake. Pour melted strawberry ice cream all over the cake, being sure to fill the holes. Use a silicone spatula to spread the liquid evenly.
3. In a bowl, whisk together the mashed bananas and salt. Whisk in the pudding mix. Fold in whipped topping until smooth. Spread mixture over the top of the cake.
4. Sprinkle with sliced bananas, walnuts, and cherries. Drizzle with chocolate syrup. Refrigerate cake for 3 hours before slicing and serving.