24 Outfits The "Teens" Wear In "Twilight," Ranked By How Much A Teenager Would Never Wear Them
Edward, honey, stop with the peacoats.
24.
Let's start with this fairly ordinary outfit Edward wears. I feel like there are some teens out there who would wear this.
23.
Emmett's jeep look has soooooooo many top layers.
22.
Bella's outfit when she arrives in Forks is bad, but it's not, like, lethal.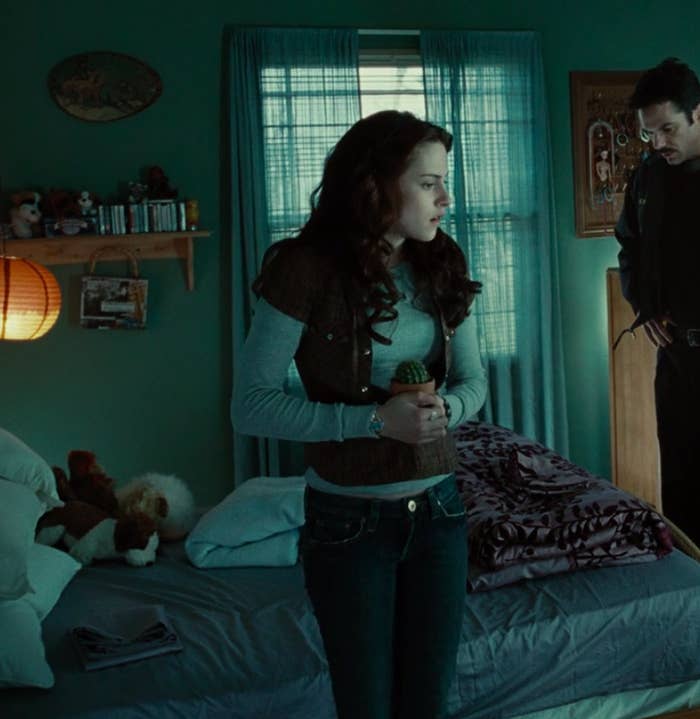 21.
Okay, so with the jacket, this is laughably too old, but without the jacket, Jasper's dressed like a kid who dresses up for school.
20.
I really hate Bella's prom outfit, but it's certainly not adult.
19.
This all-white assault on the senses from Emmett unfortunately feels somewhat "popular high school boy."
18.
I do not understand why Bella's clothes are like this here, because how are her hands that cold but no other part of her body needs winter clothing?
17.
An artsy teen would definitely wear this Rosalie outfit.
16.
That artsy teen's best friend would wear this Alice outfit.
15.
If Jasper were meant to be 27, this would be fine.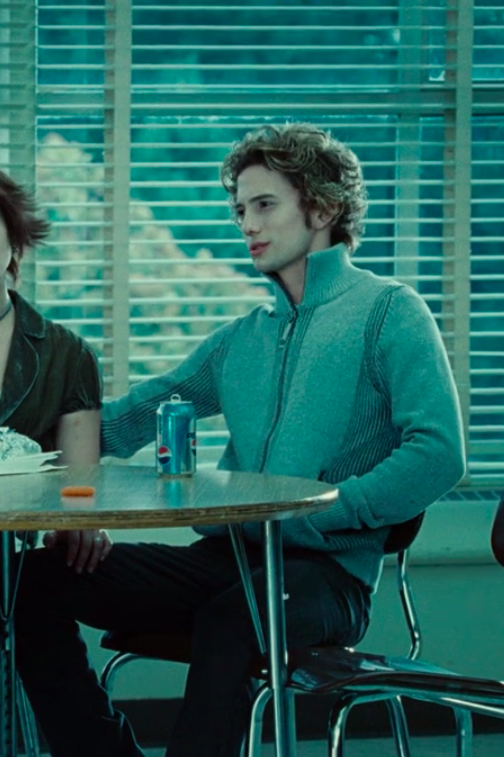 14.
Edward wears a version of this peacoat outfit multiple times throughout the movie. It succeeds in highlighting the alarming age difference between Bella and Edward.
13.
Again, teens love layers.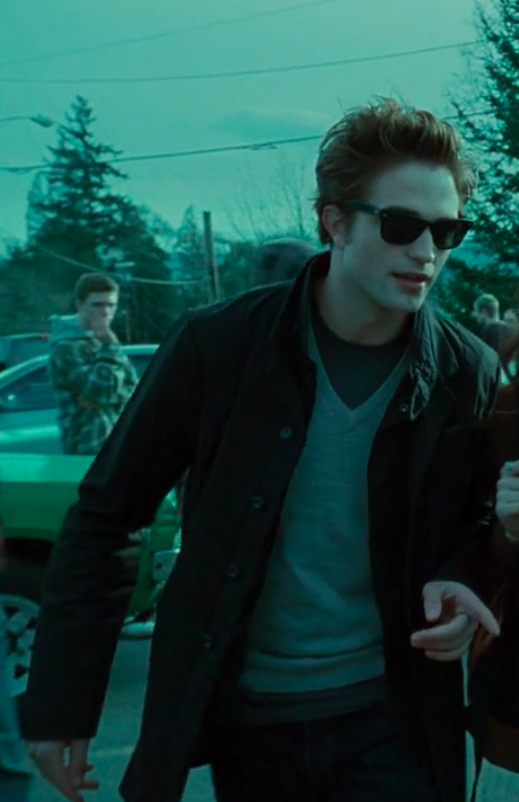 12.
Jasper's fully done-up white jacket makes him look totz normal.
11.
Emmett's baseball attire forces me to genuinely ask: What is going on?
10.
I hate this outfit Rosalie's wearing. I absolutely hate it.

9.
Alice is dressed like how I imagine an art teacher would dress when going to the movie theater.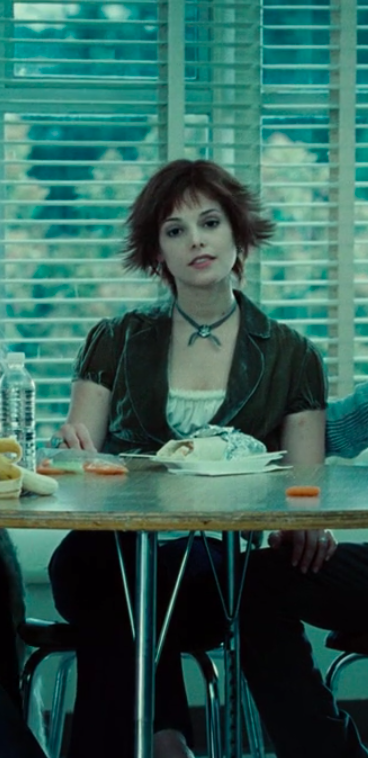 8.
This is hard to look at. Bracelets over a cardigan? Come on, Alice.
7.
Rosalie's outfit in the baseball scene does not sit well with me, but it wouldn't define my week if I saw a 16-year-old wearing it.
6.
WHAT TEEN LOOKS LIKE THIS?
5.
Alice's cardigan (sweater?) and flats combo just screams youth.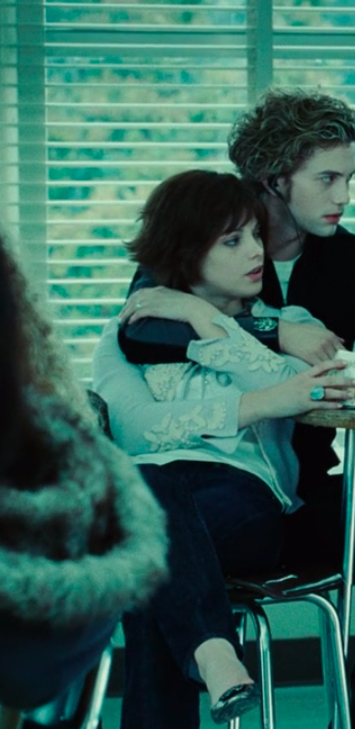 4.
This look on Rosalie is...awful. It makes me feel weird.
3.
I can barely see what Rosalie's wearing here, but I can see enough to know it's so far from what a high schooler would voluntarily own.
2.
Alice's vest ensemble. Dear god.
1.
And finally, if Rosalie is attempting to pass as a minor, why in the world is she wearing, like, a blazer, a scarf, and heels in the cafeteria?