As someone who started watching The Office way, way too young — at literally 5 years old (let's not get into it) — there are moments from the show that have lived in my brain forever. And they will never leave. And I love it.
Here are 50 moments from The Office that I think about way too much.

1.
When Kelly explains her professional growth in her interview to become the new manager.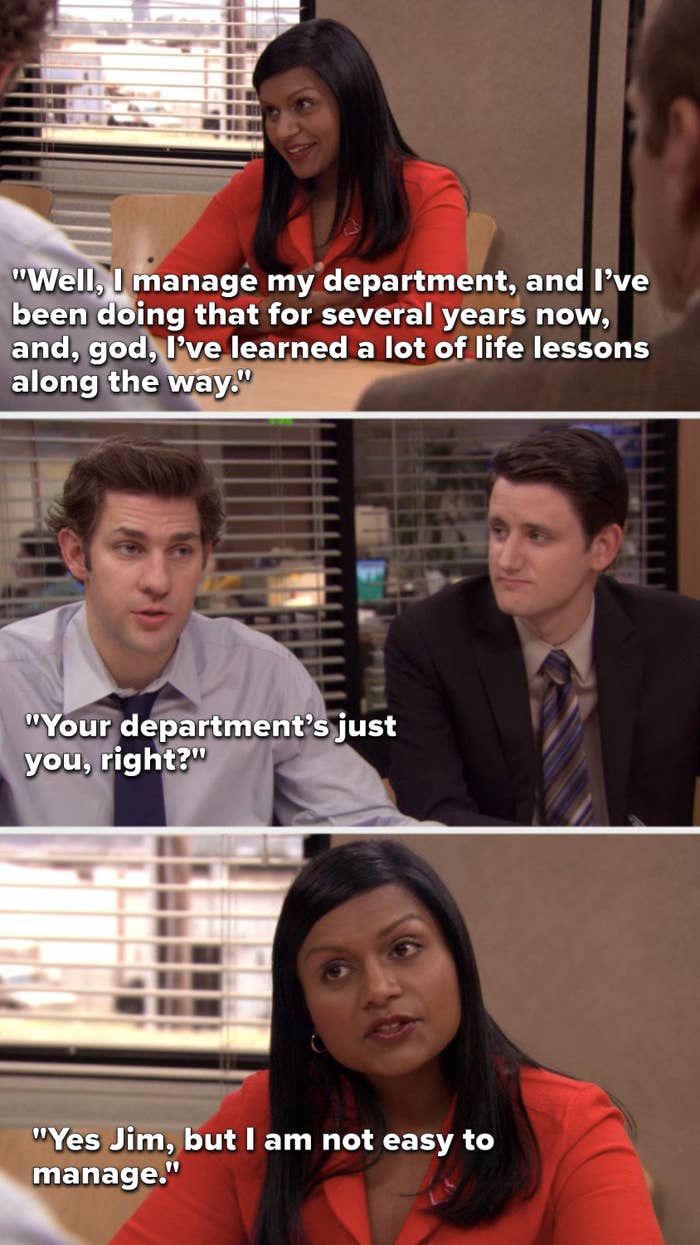 2.
Tube City.

3.
When Jim and Dwight throw Kelly a birthday party.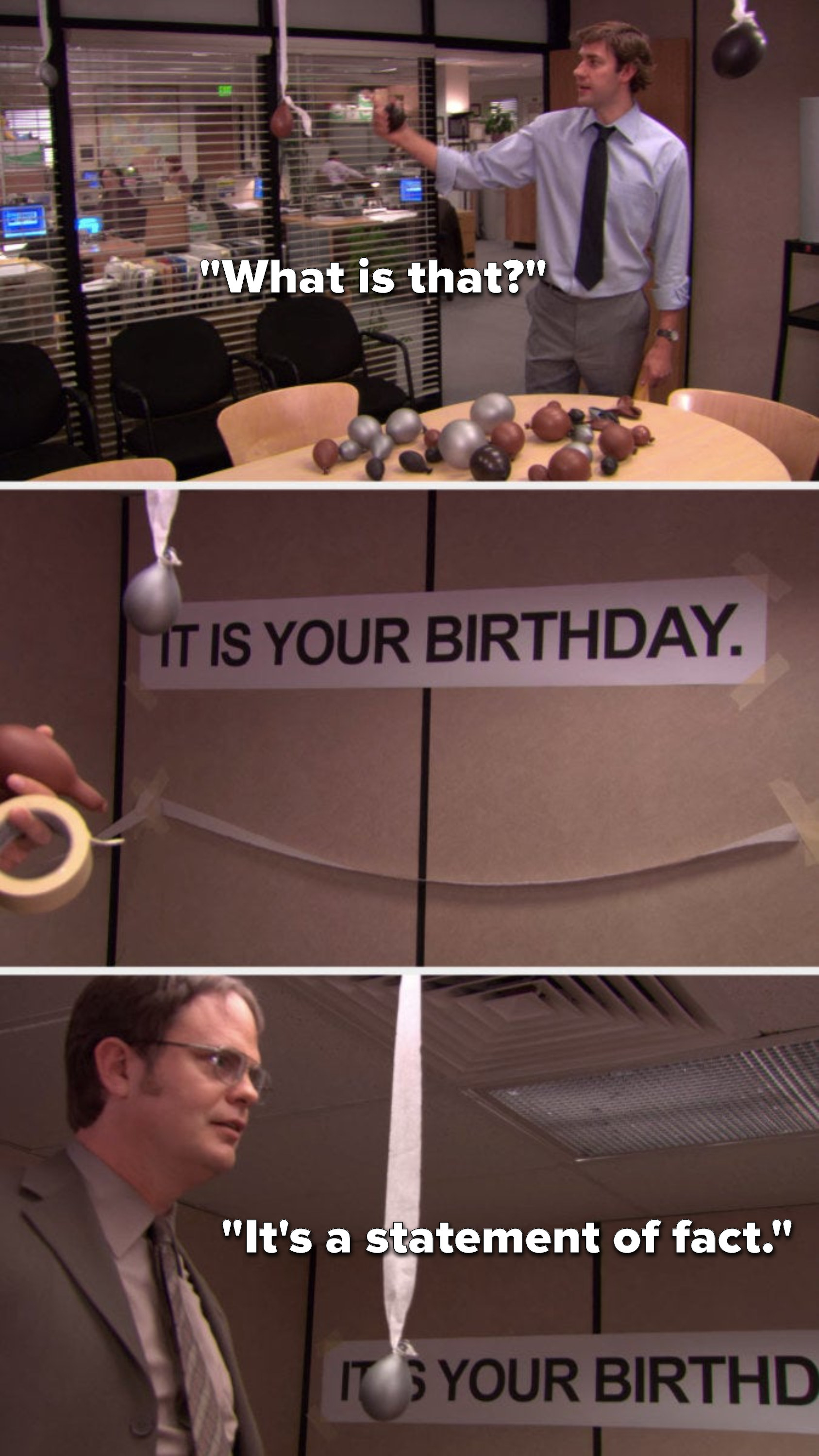 4.
When everyone unpacks "who vs. whom."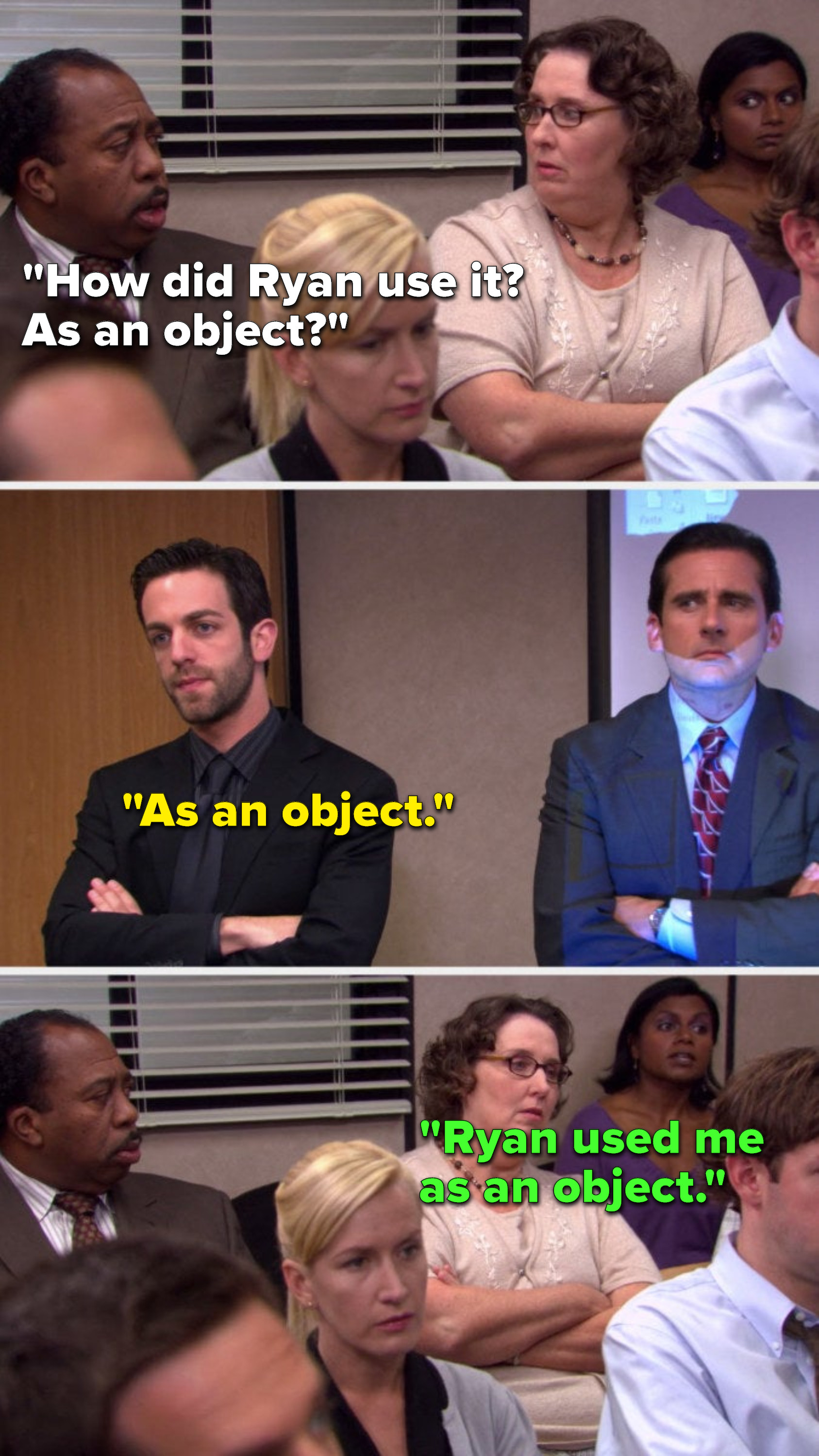 5.
When Creed will not let anyone mess with him after the office is broken into.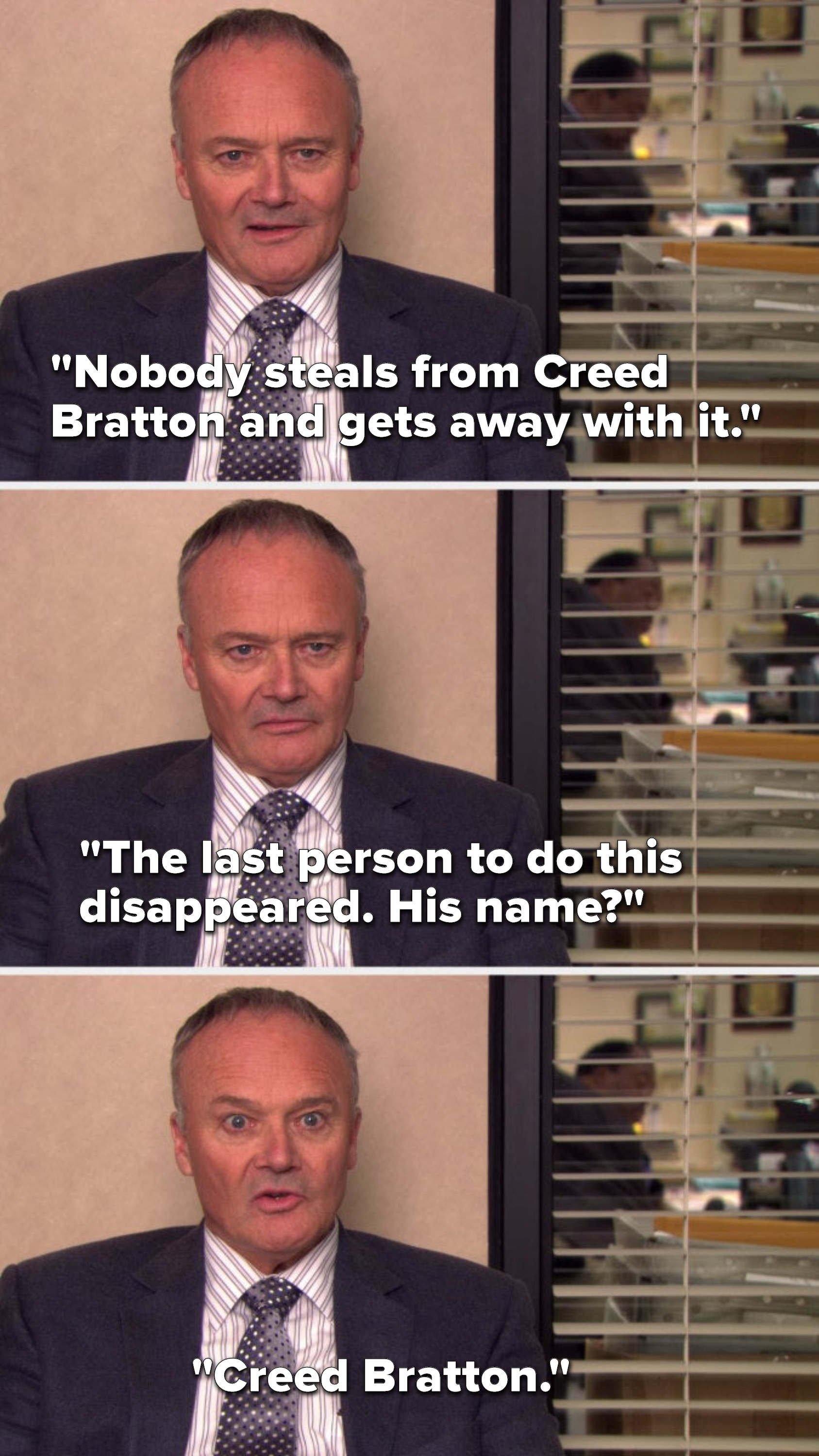 6.
When Gabe is smooth as hell.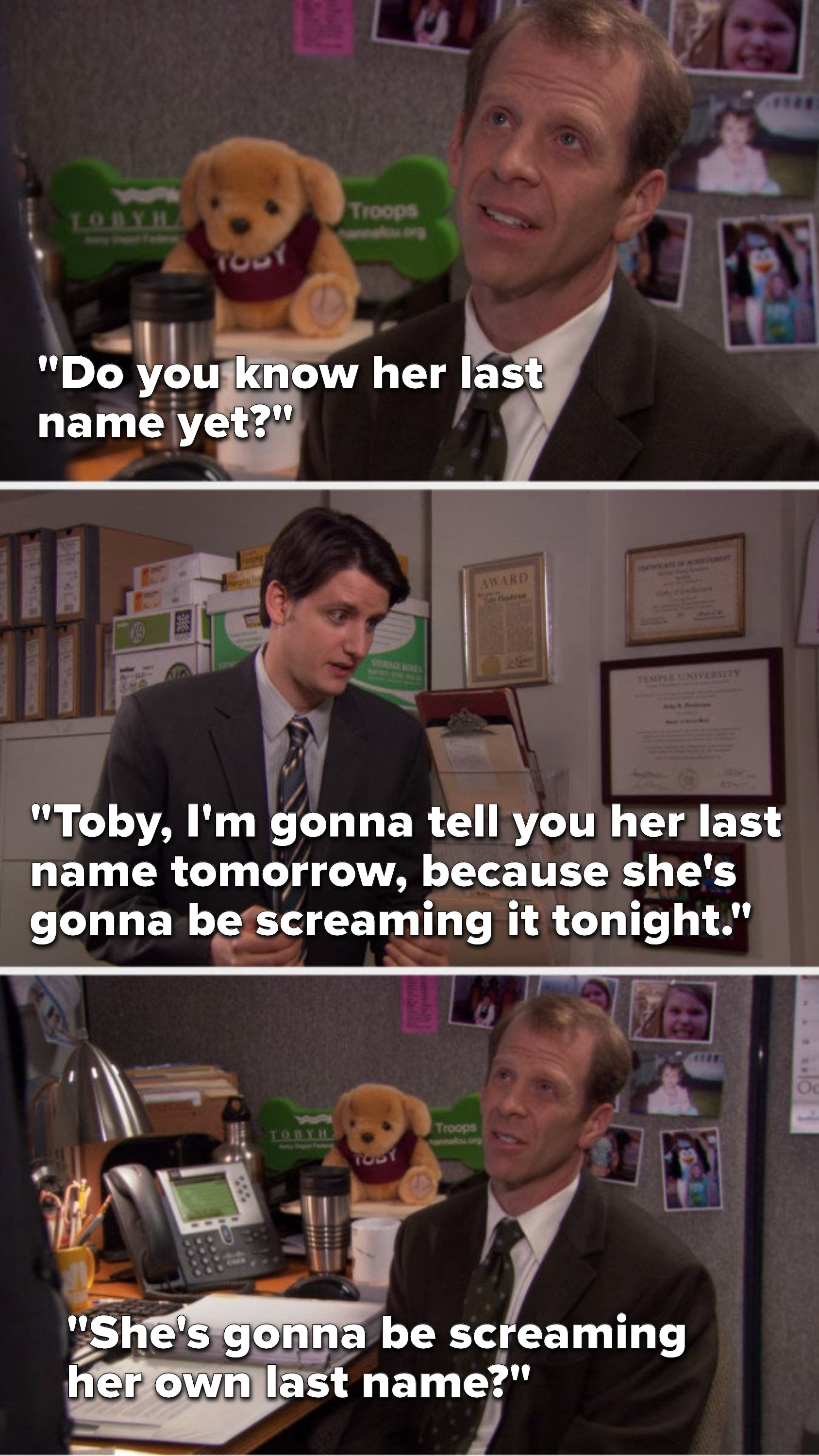 7.
When Michael shows his knowledge of food and drink at Phyllis's wedding.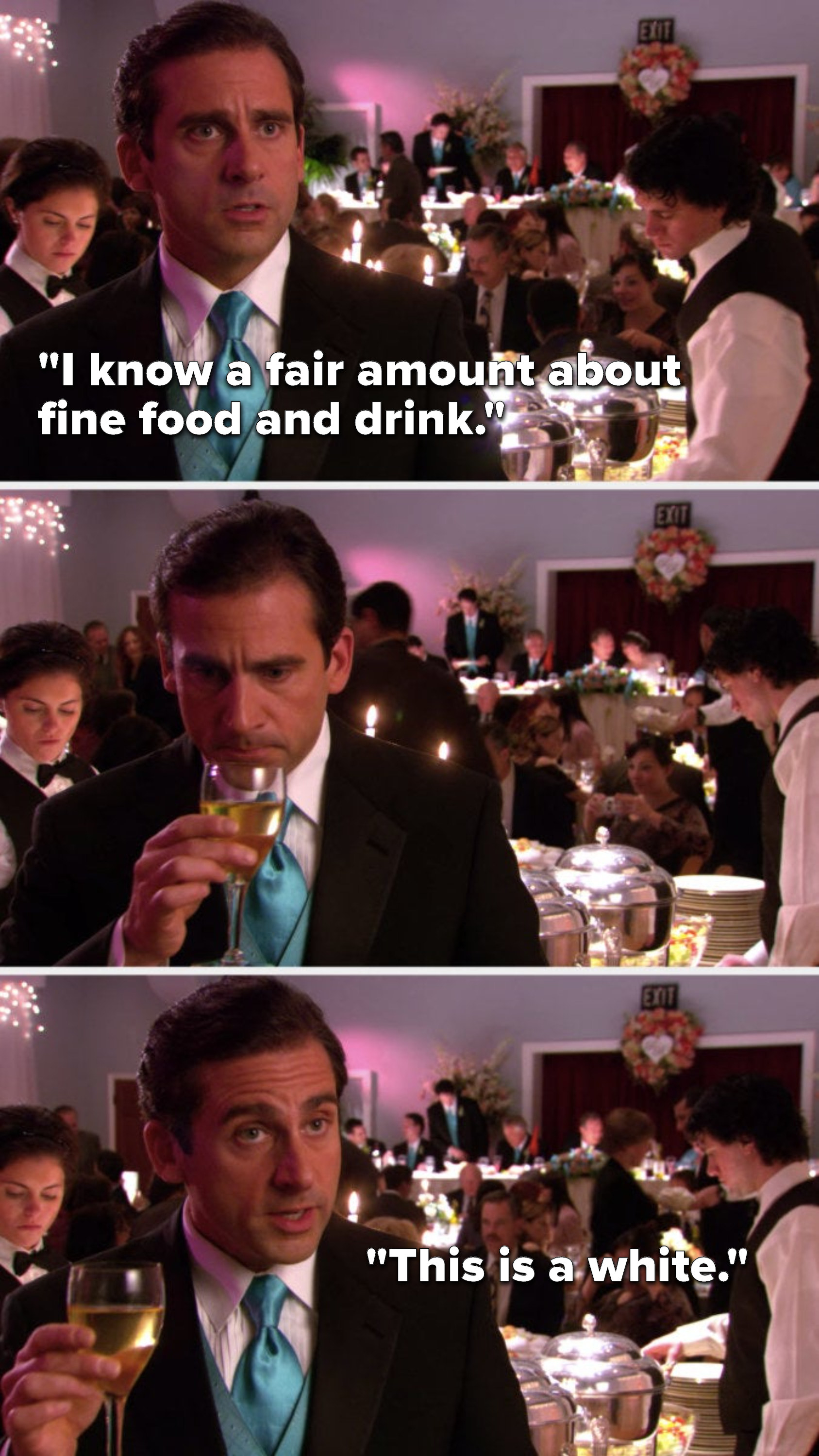 8.
When Michael plays Jeopardy after hitting Meredith with his car in the parking lot.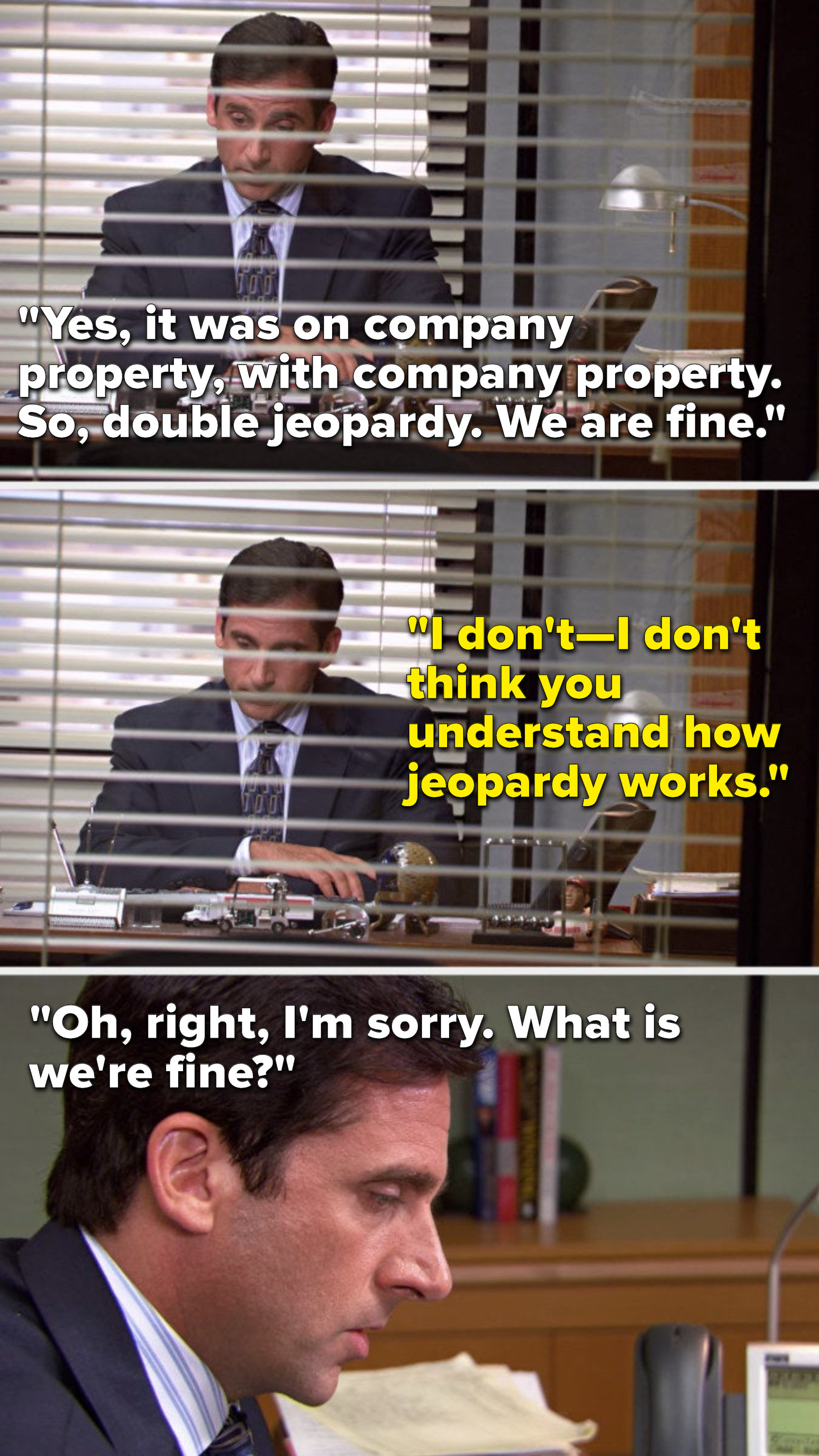 9.
When Kelly discusses death after hearing about Kevin's possible skin cancer diagnosis.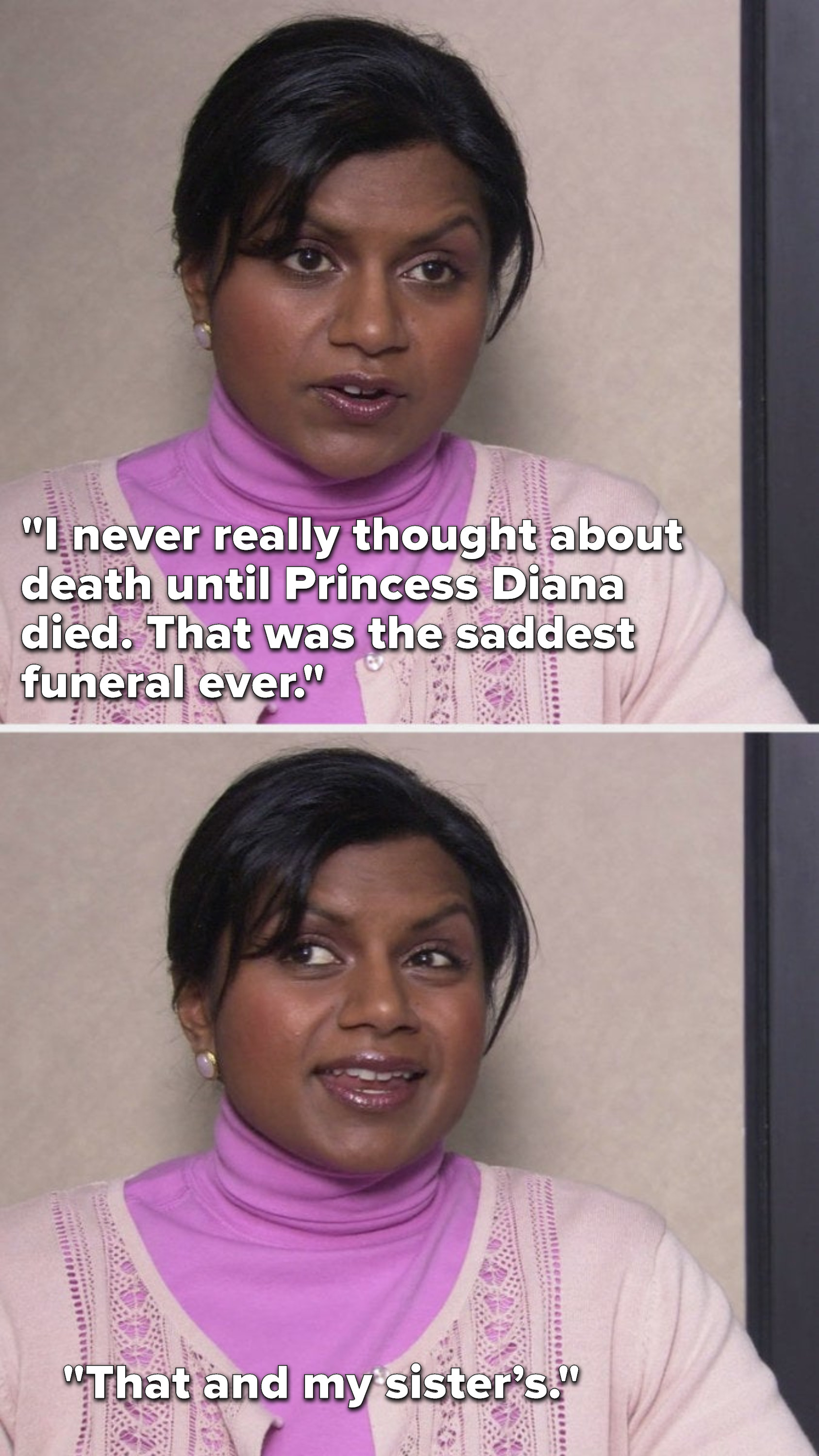 10.
When Michael writes a great quote in the Michael Scott Paper Company office.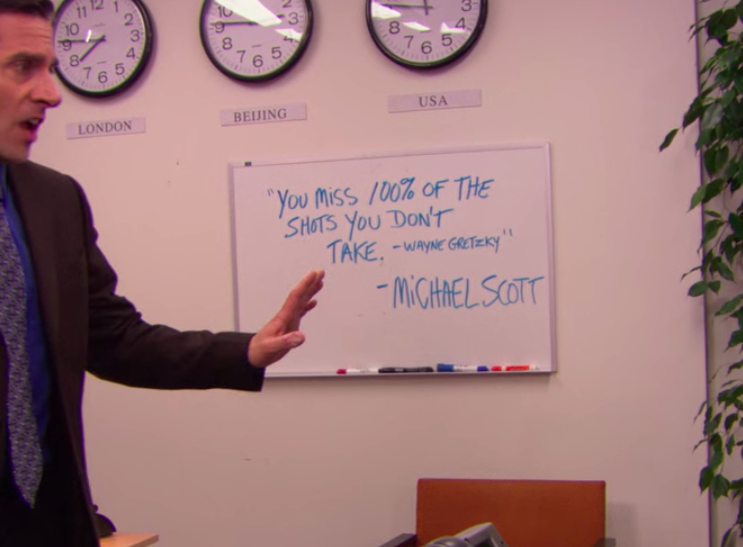 11.
When Creed has some sort of plan with Pam and Michael's old chairs.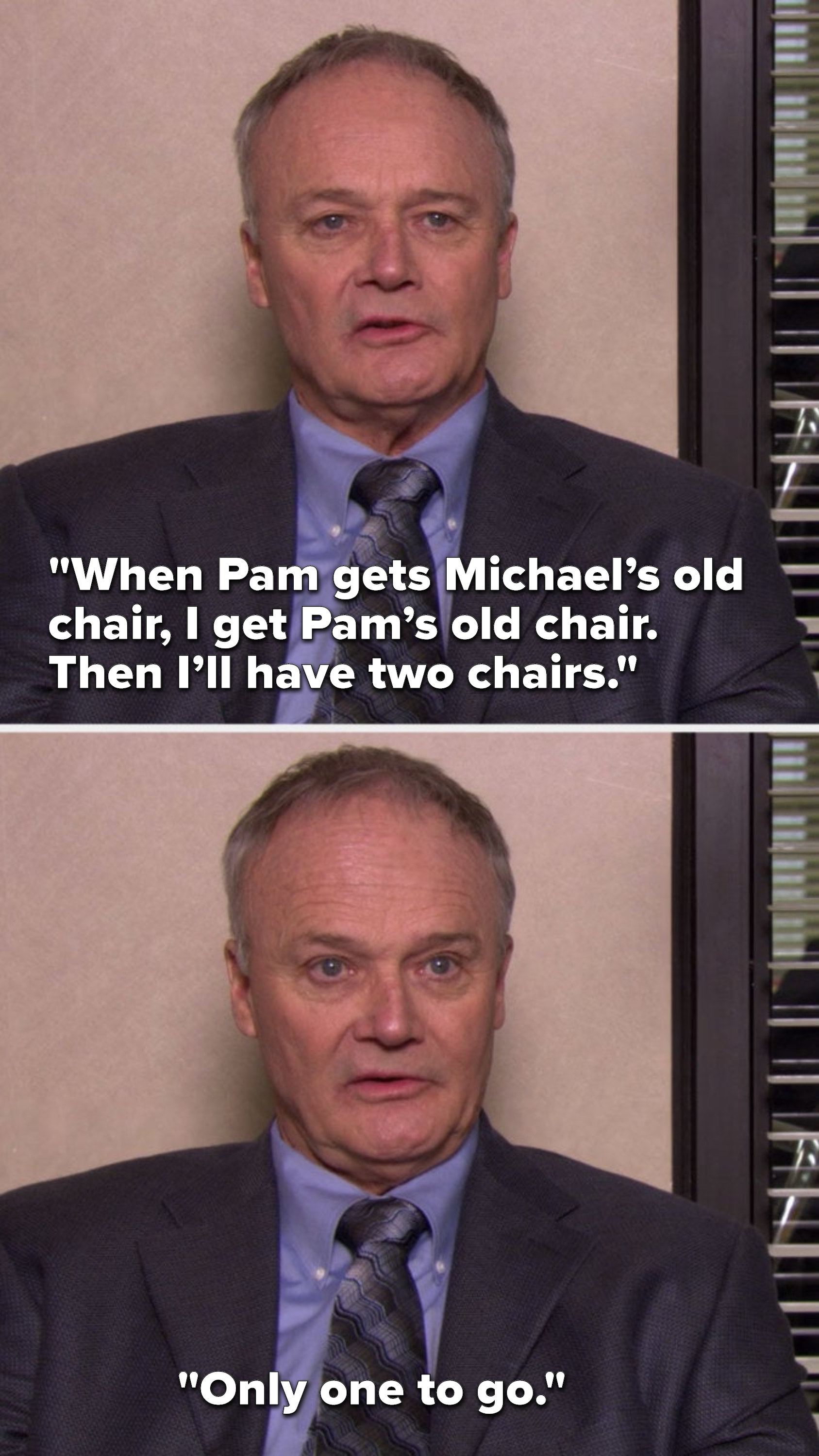 12.
When Jan isn't in a place to chat at David Wallace's party.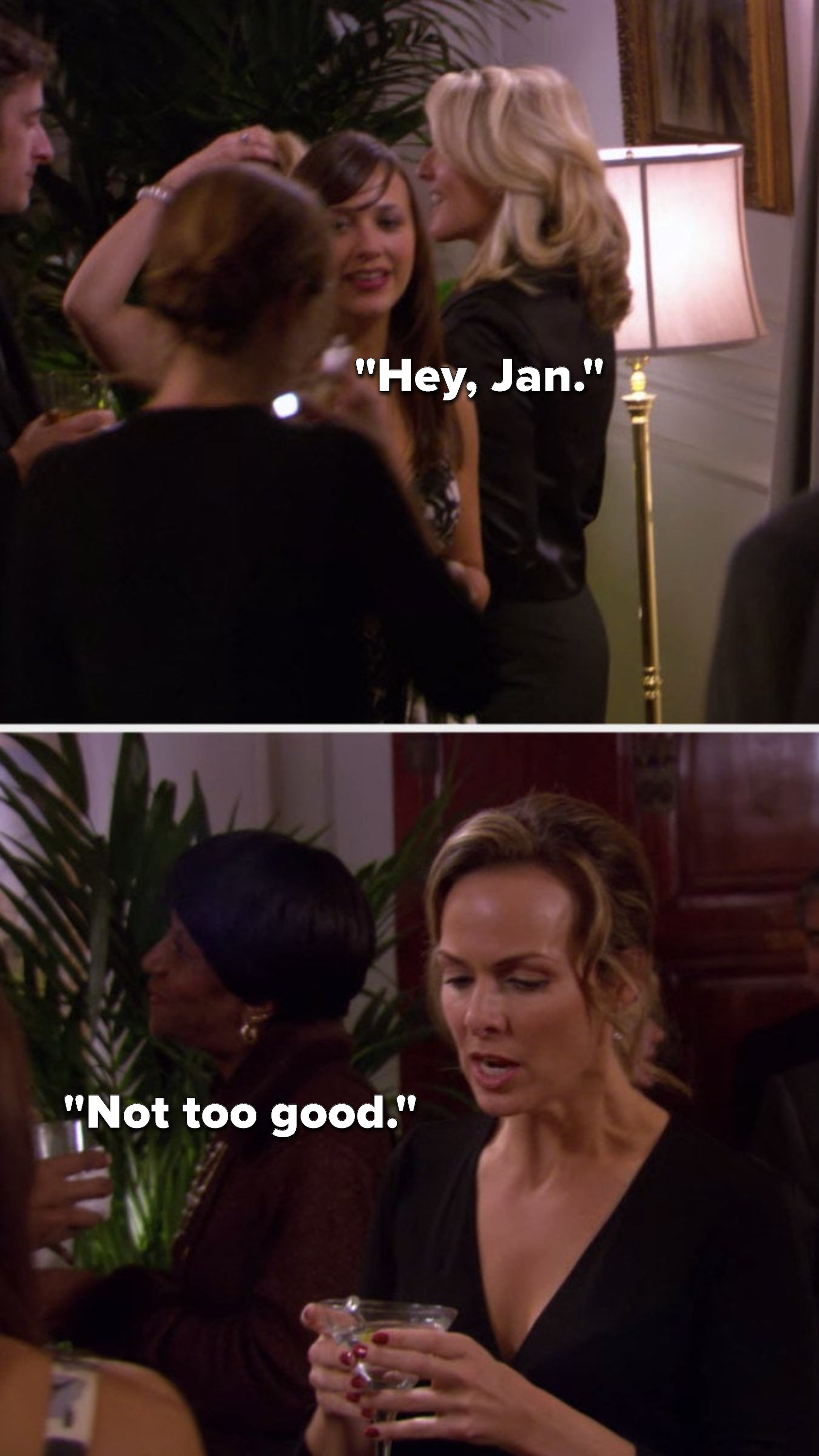 13.
When Kelly is furious at Ryan when he returns to Scranton after dumping her.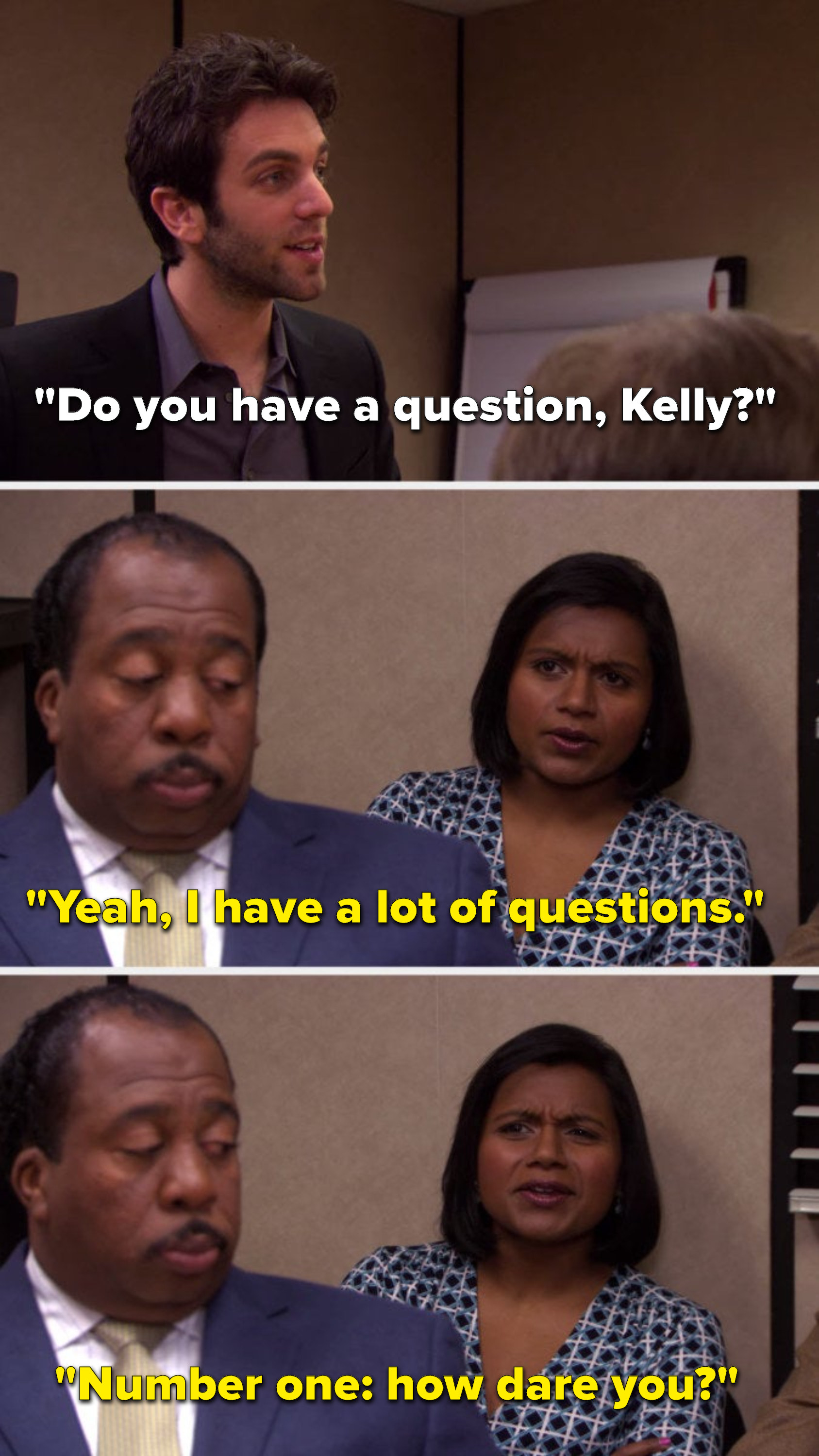 14.
When Michael eats fettuccine Alfredo right before running a 5K.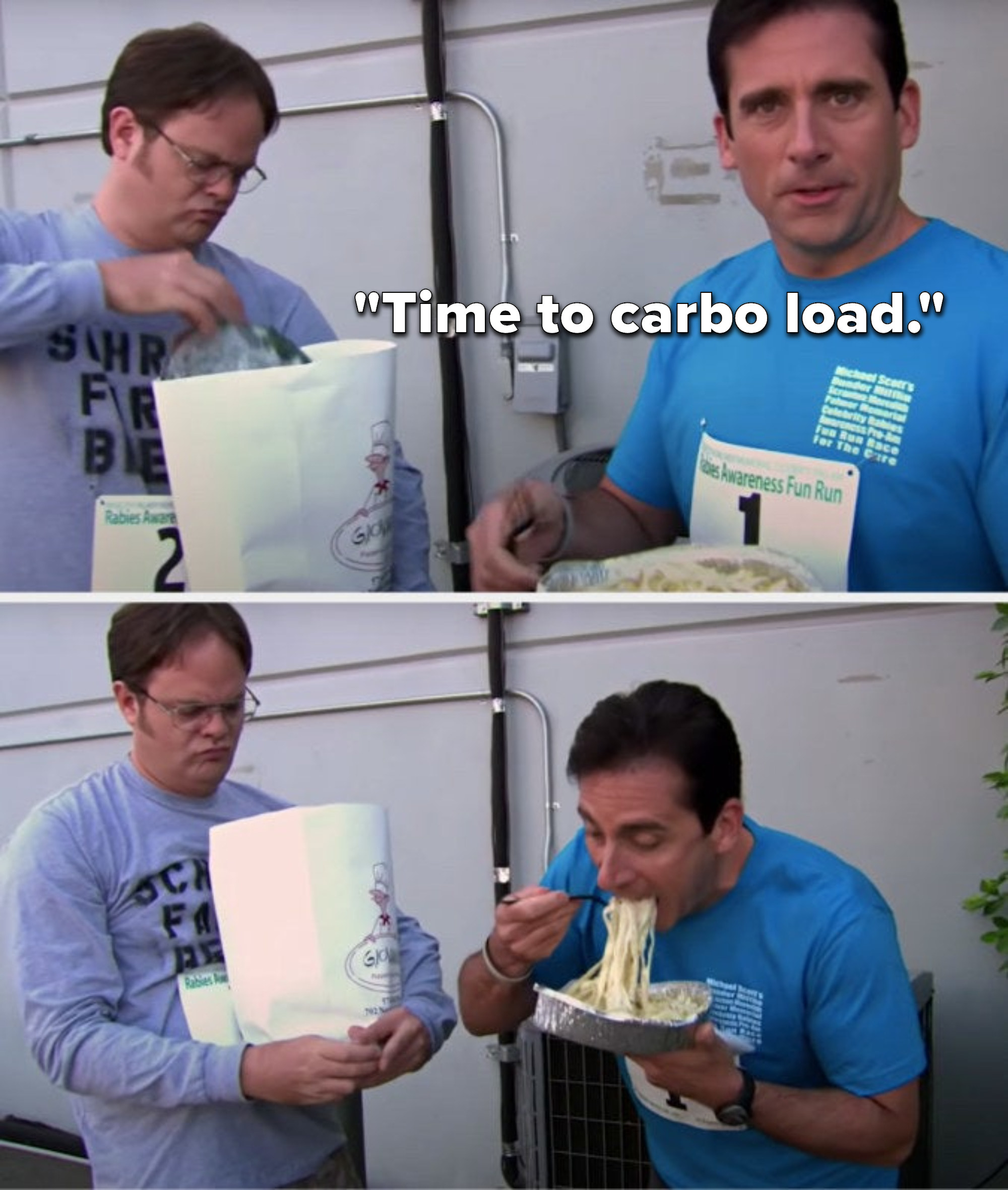 15.
When Creed just wants to scuba.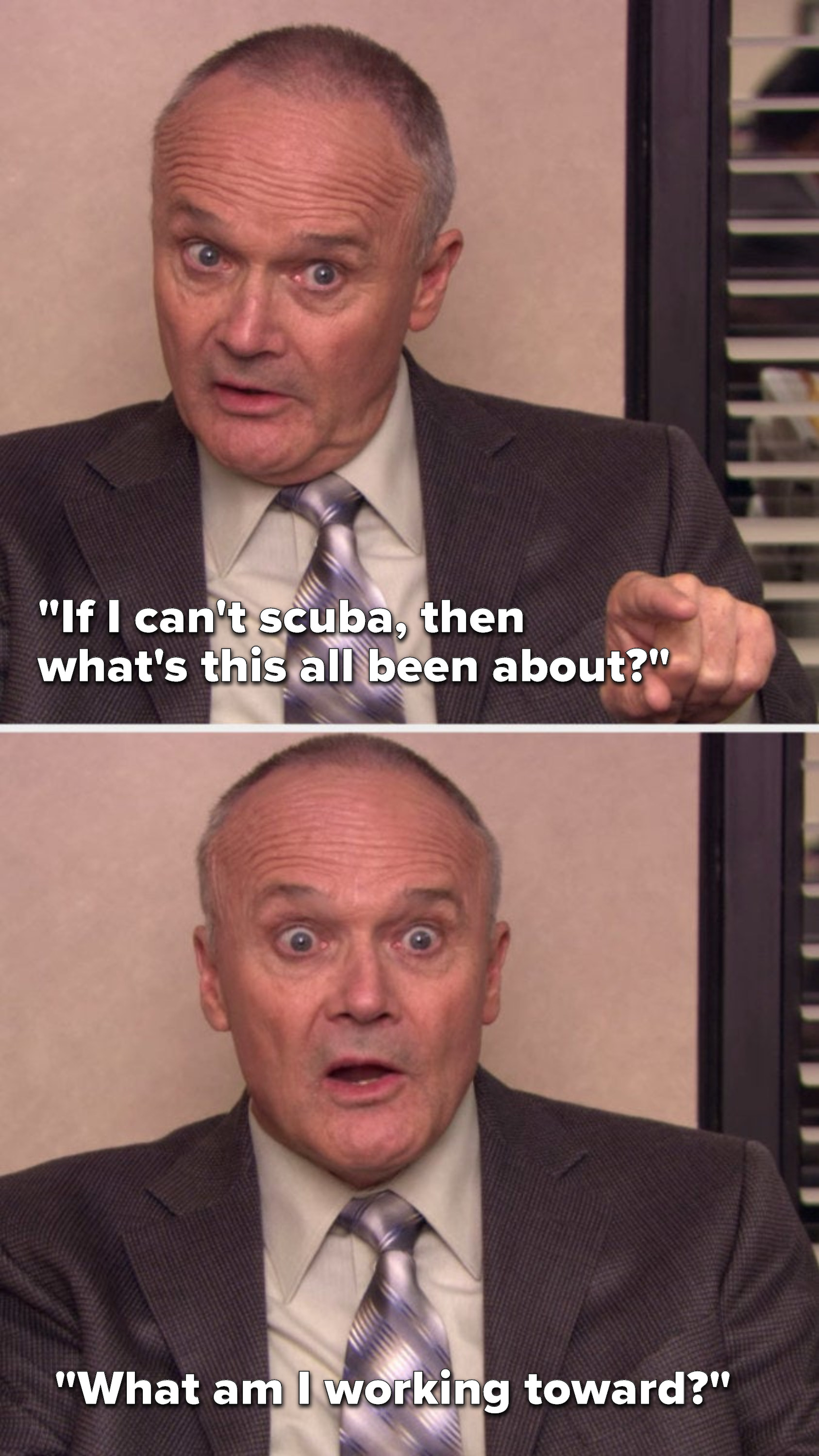 16.
Michael isn't superstitious.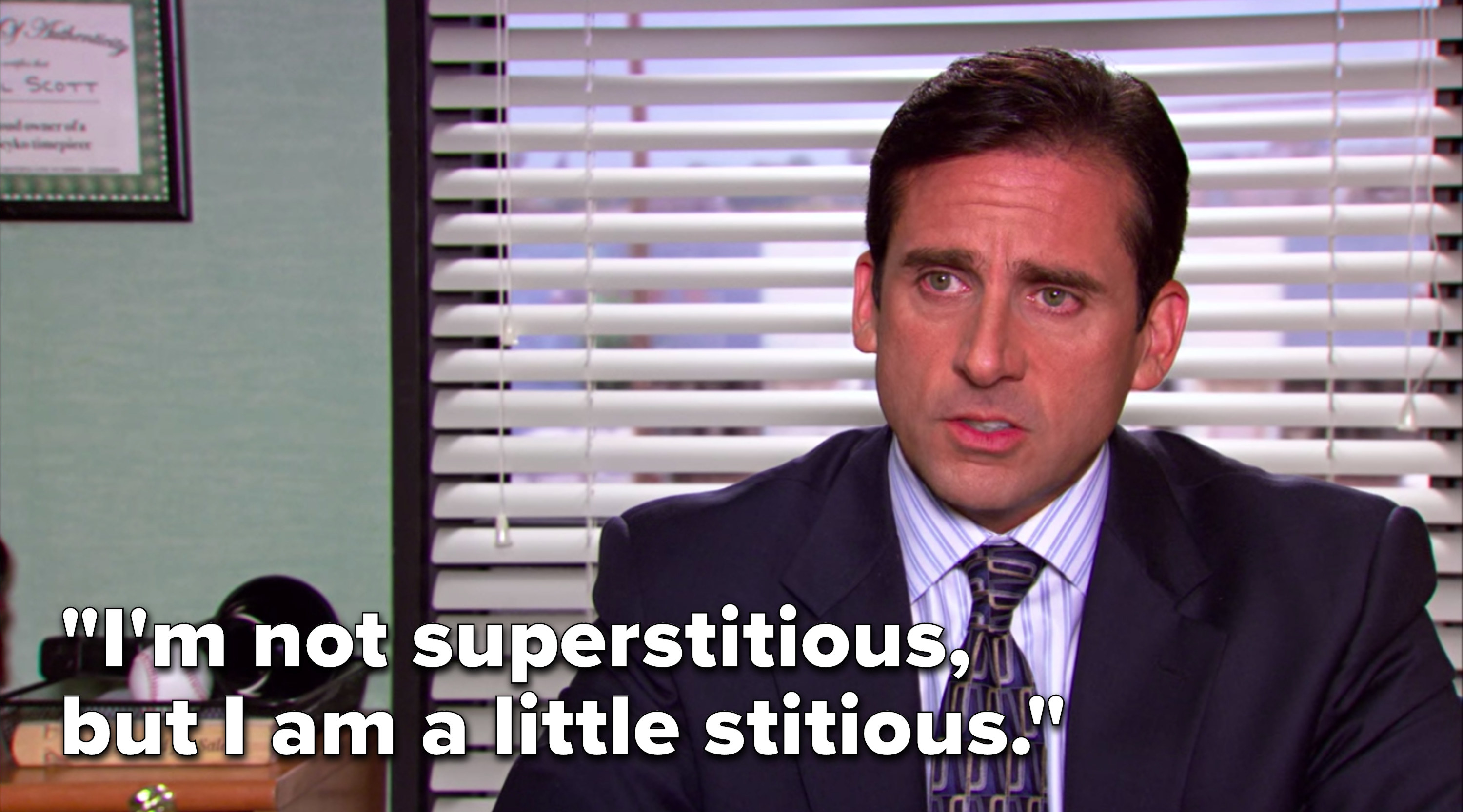 17.
When Michael shows Pam and Jim the bench he sleeps on at the foot of the bed because "Jan has some space issues."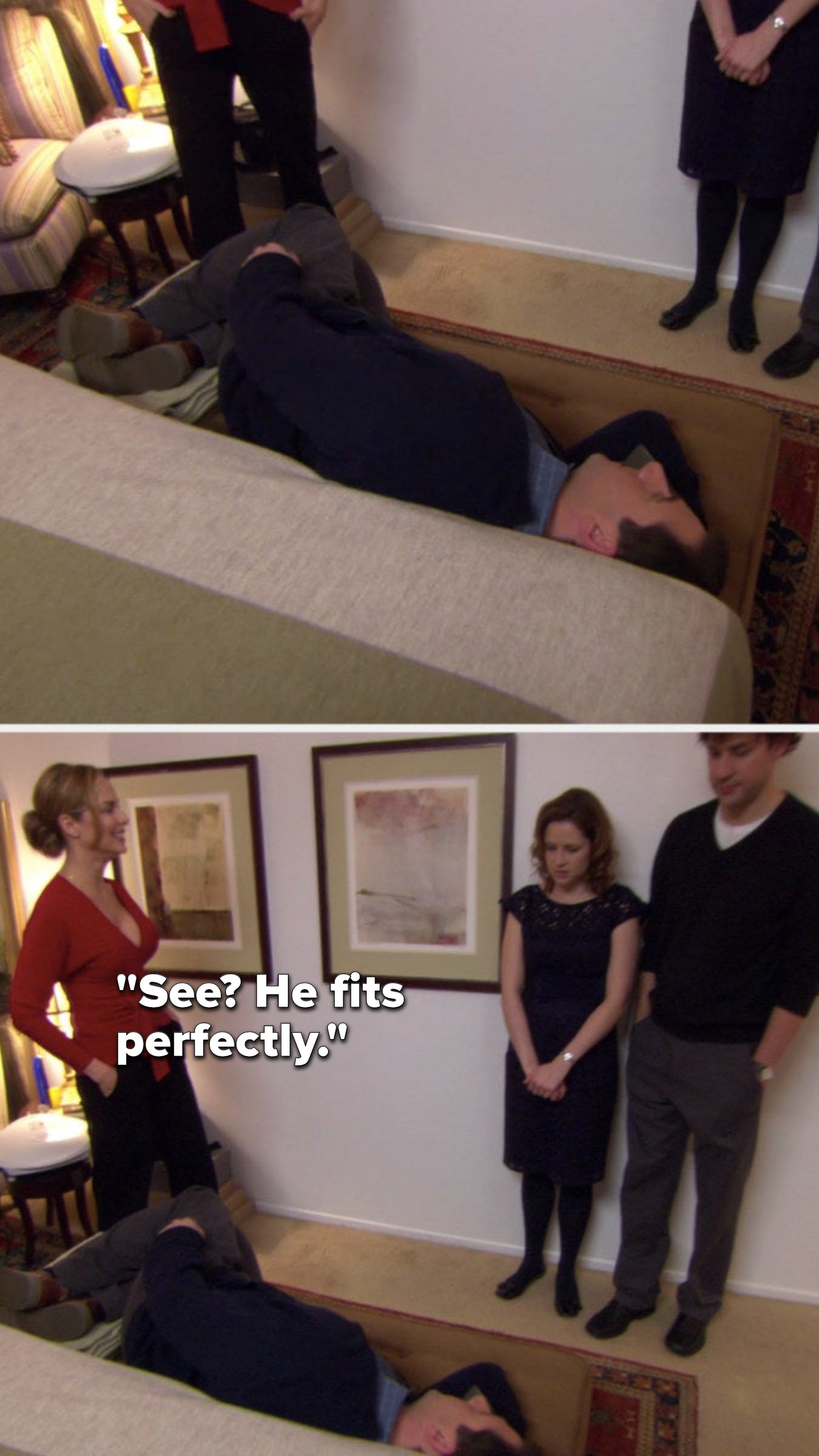 18.
When Michael demonstrates the wonder of the plasma screen TV he finally broke down and bought himself.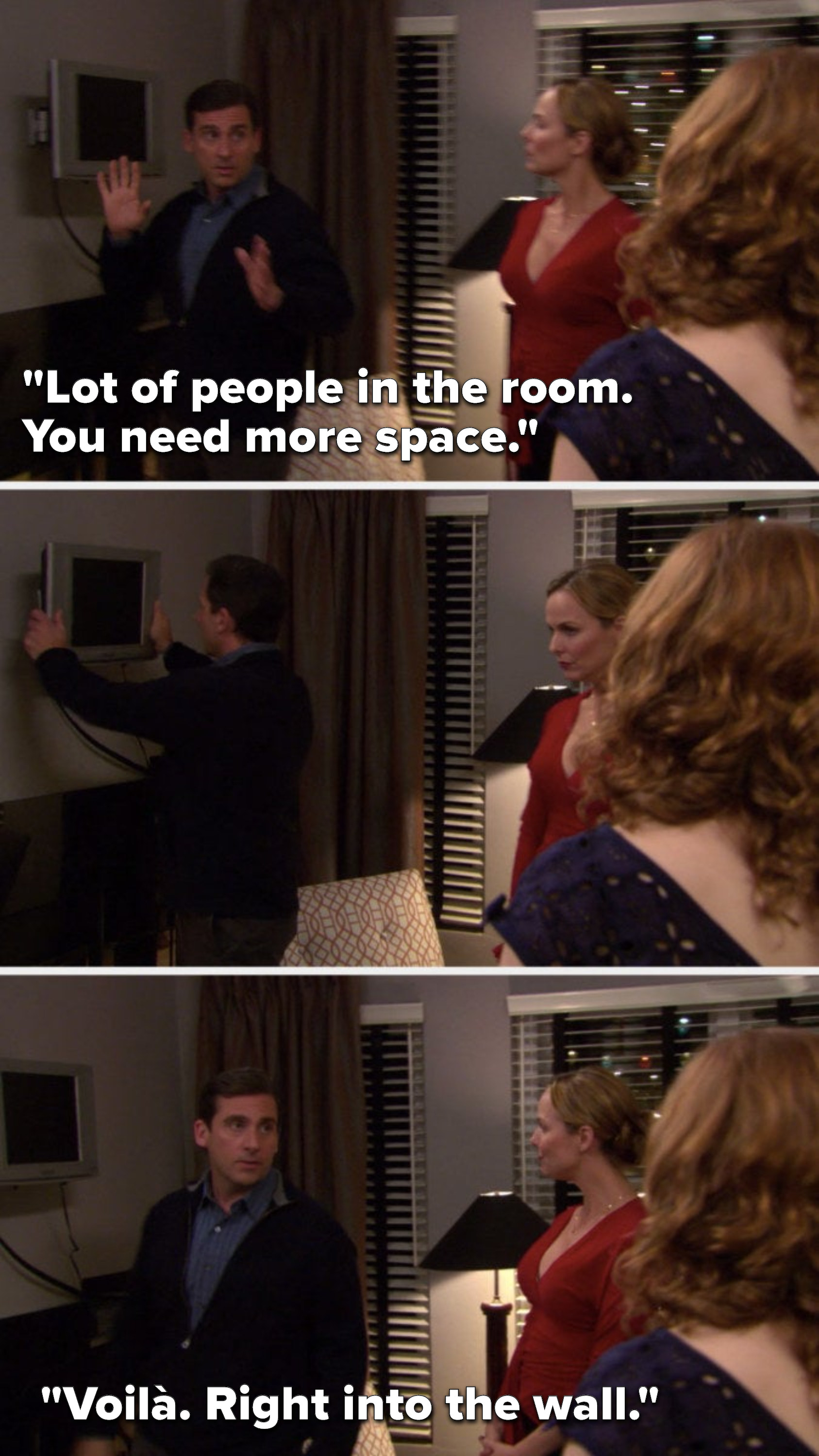 19.
"I love this TV."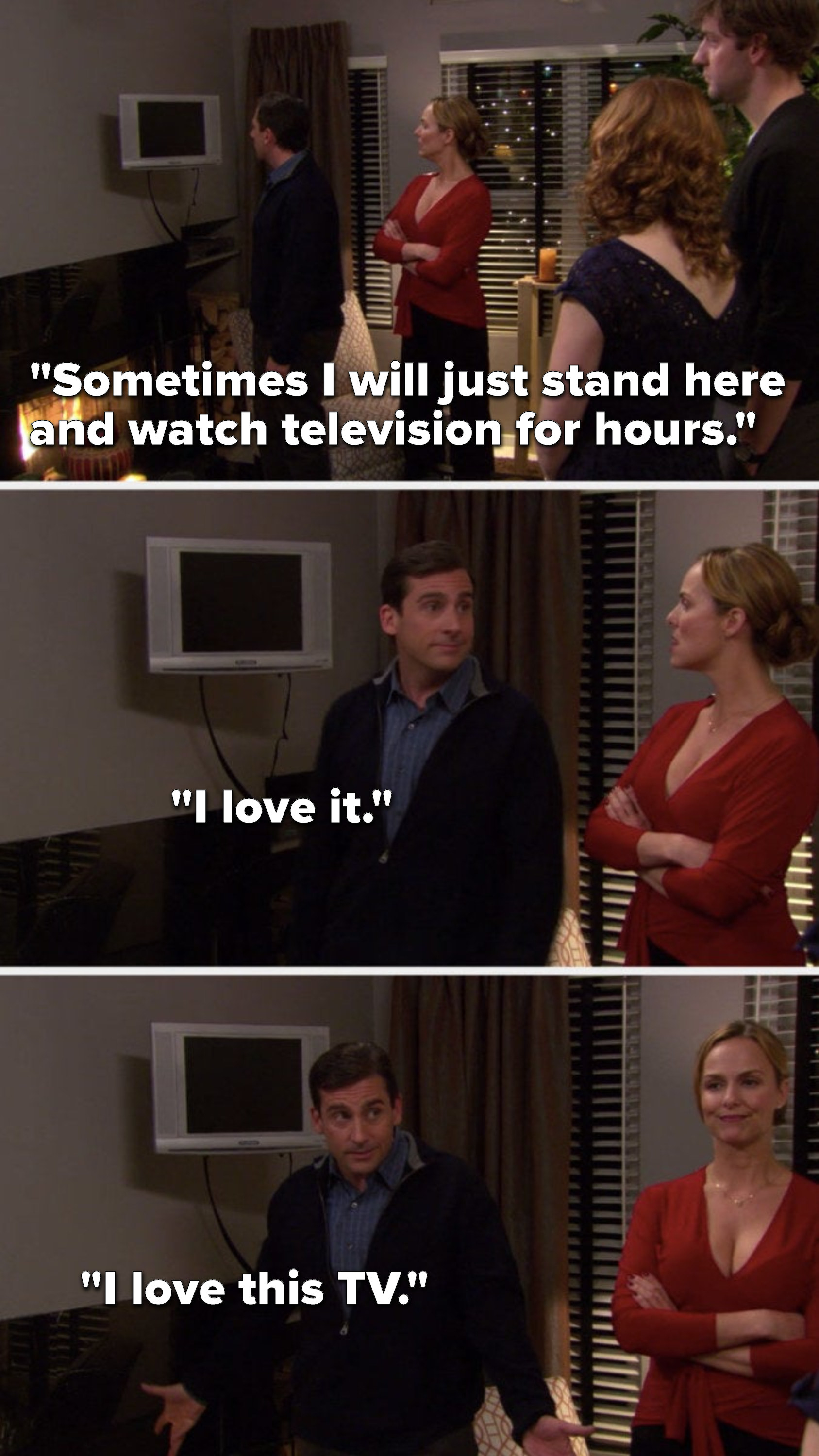 20.
When Michael calls Jan his second-best trophy.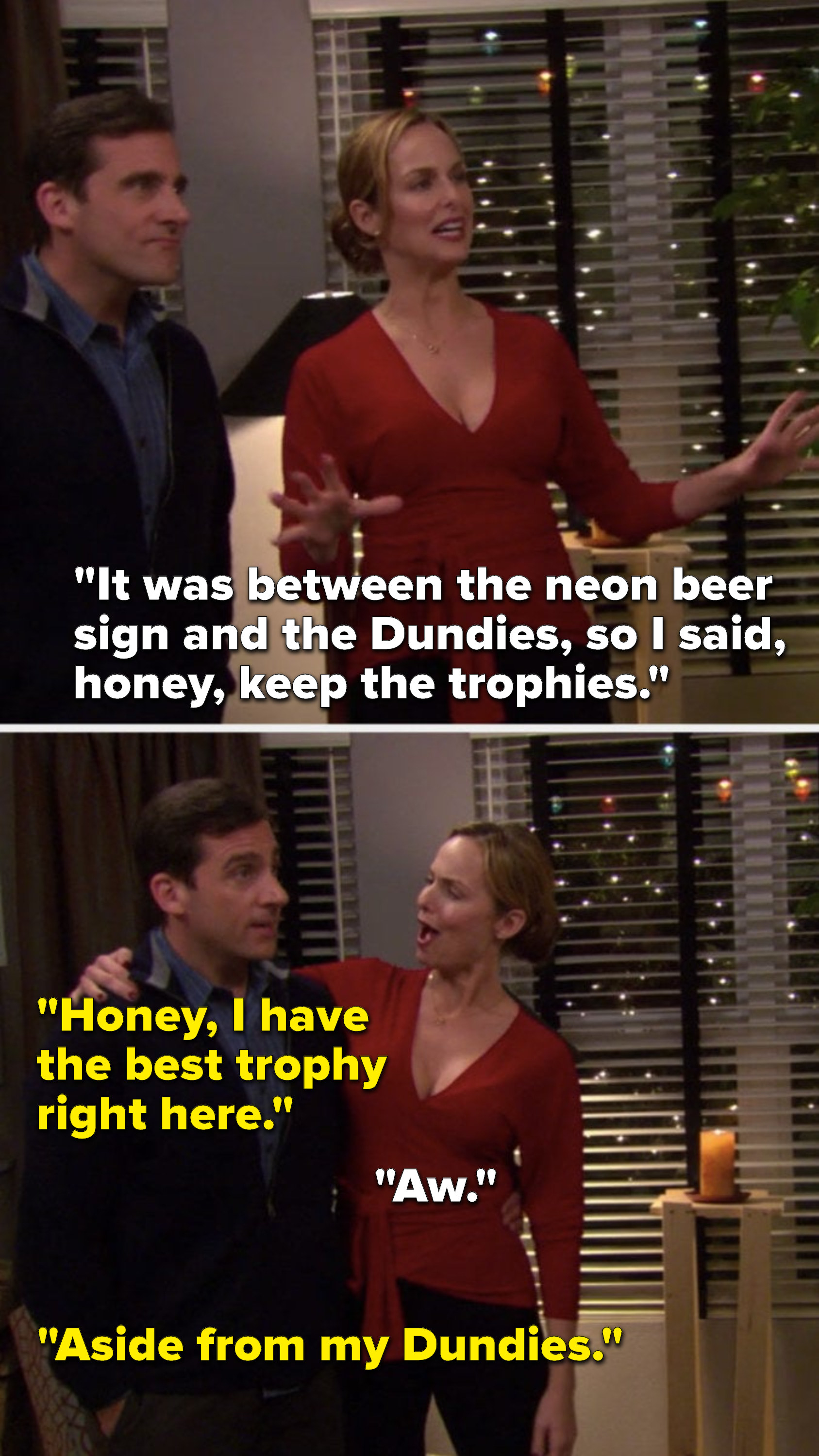 21.
When Angela and Andy arrive and Jan says the osso buco needs to braise for three hours, and Pam is like three hours from now or from earlier.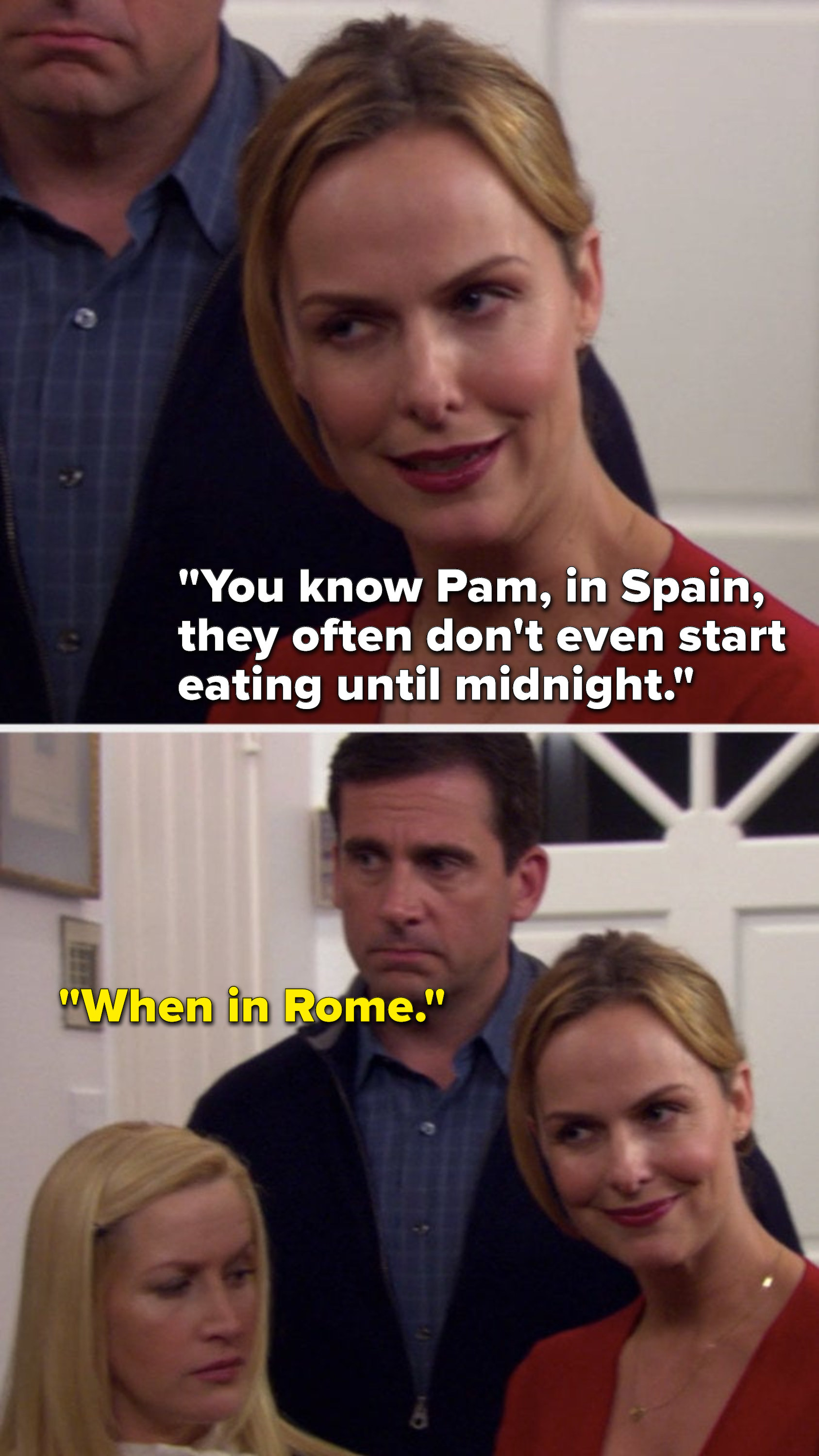 22.
When Michael has a sip of wine.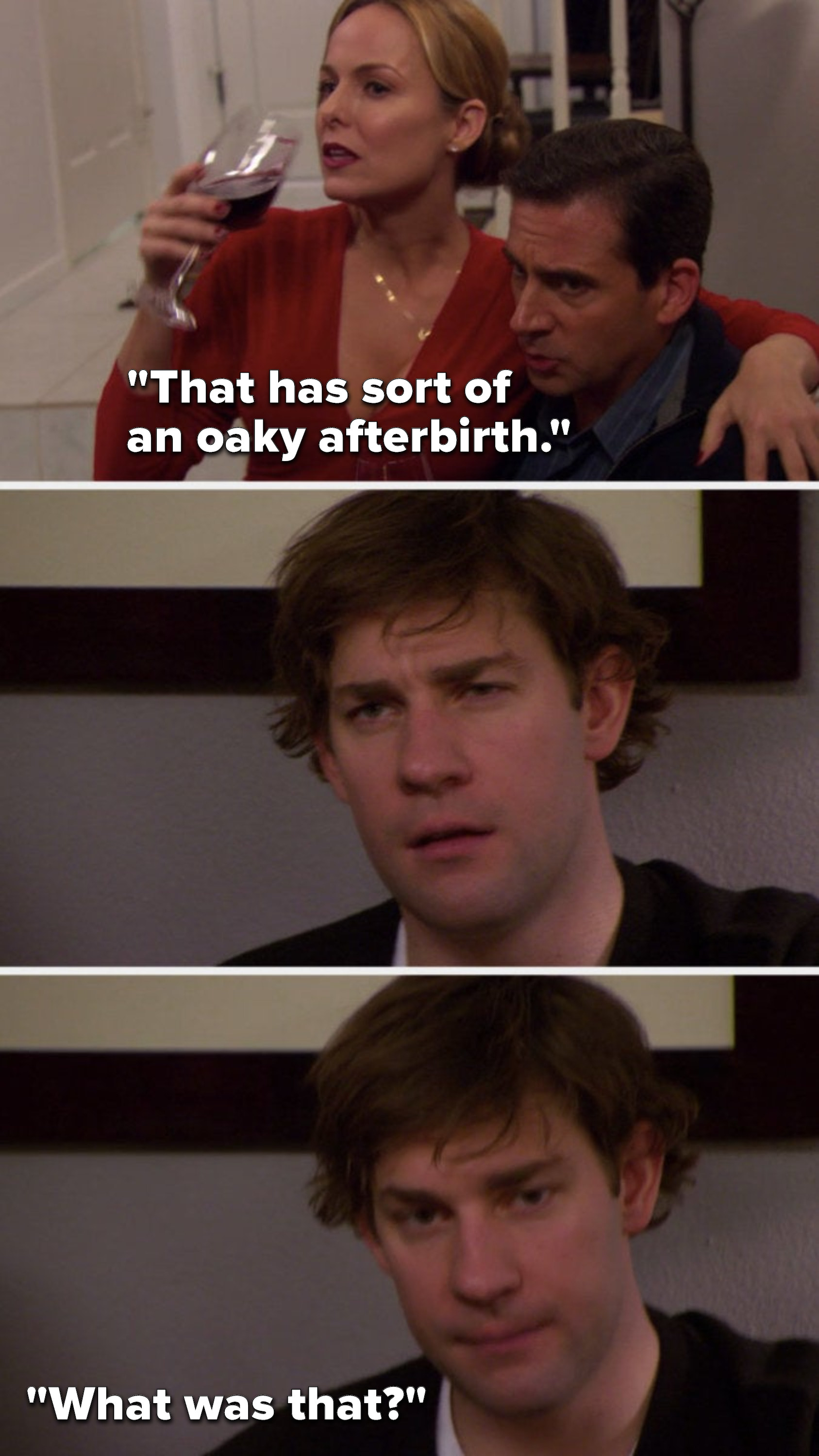 23.
When Jan dances to her ex-assistant's song, which is 1,000% about her.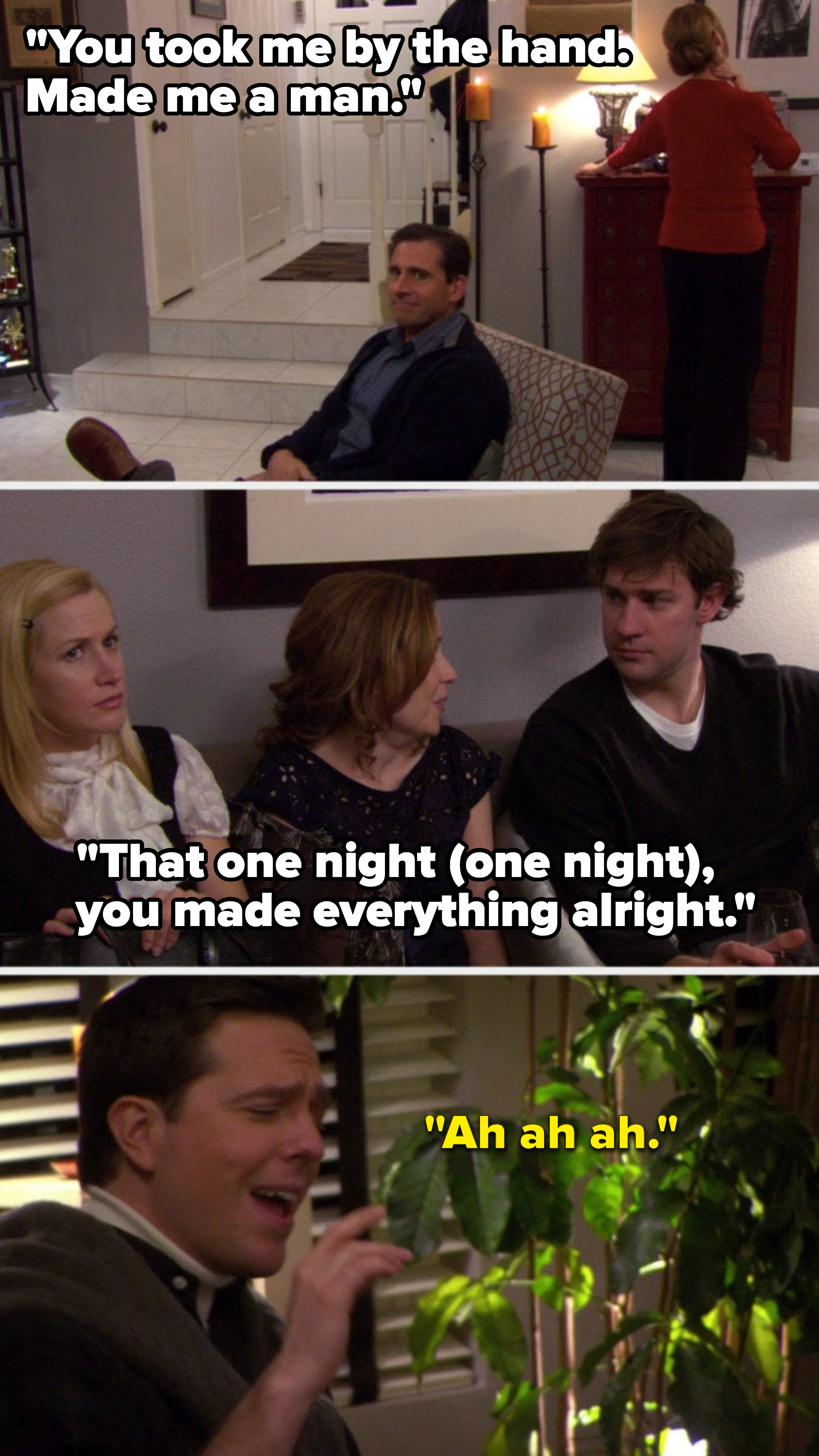 24.
When the dinner party gets very tense, so Pam offers to get more wine in the kitchen.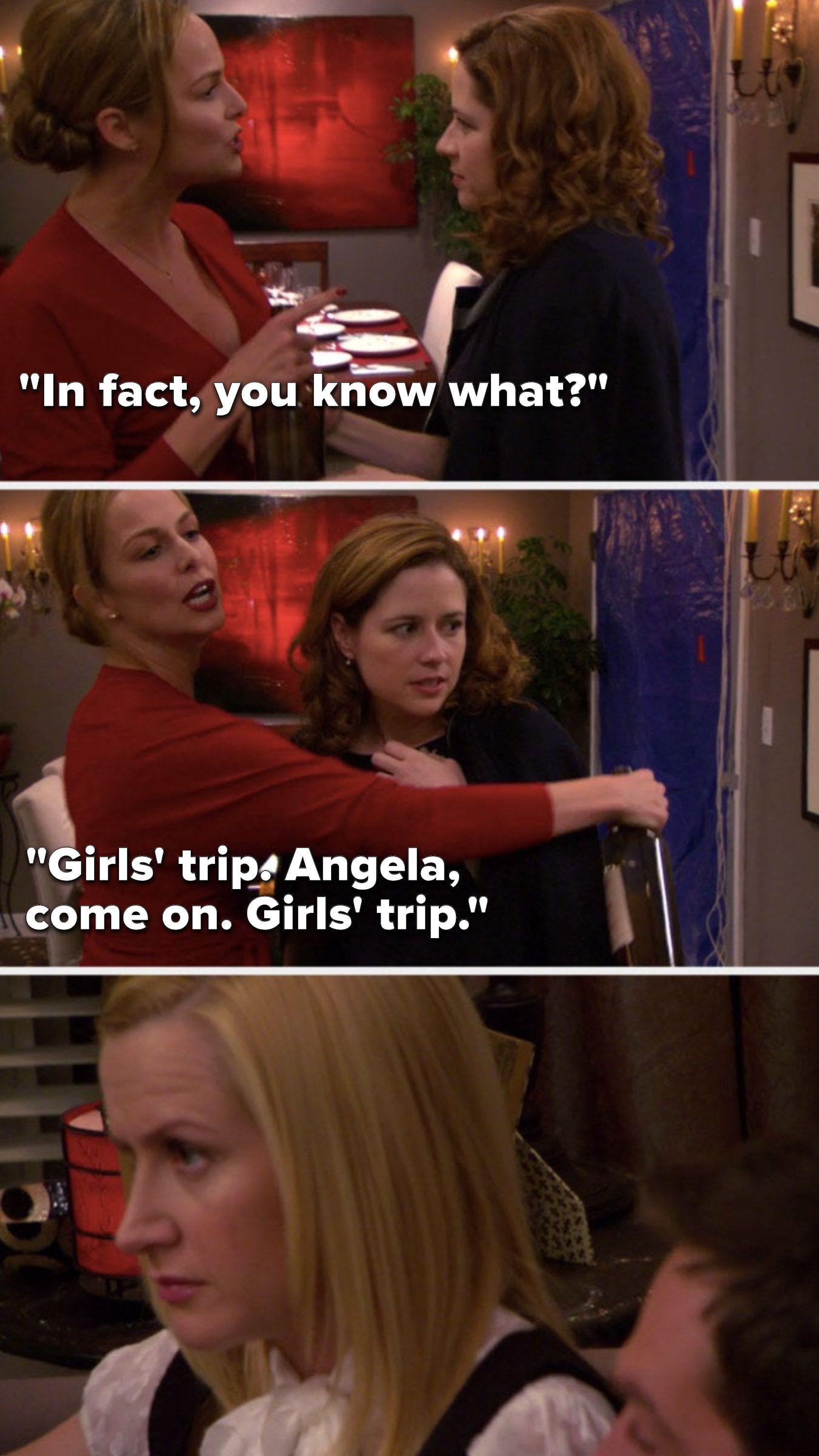 25.
When Michael gives an example of how it's always whatever Jan wants.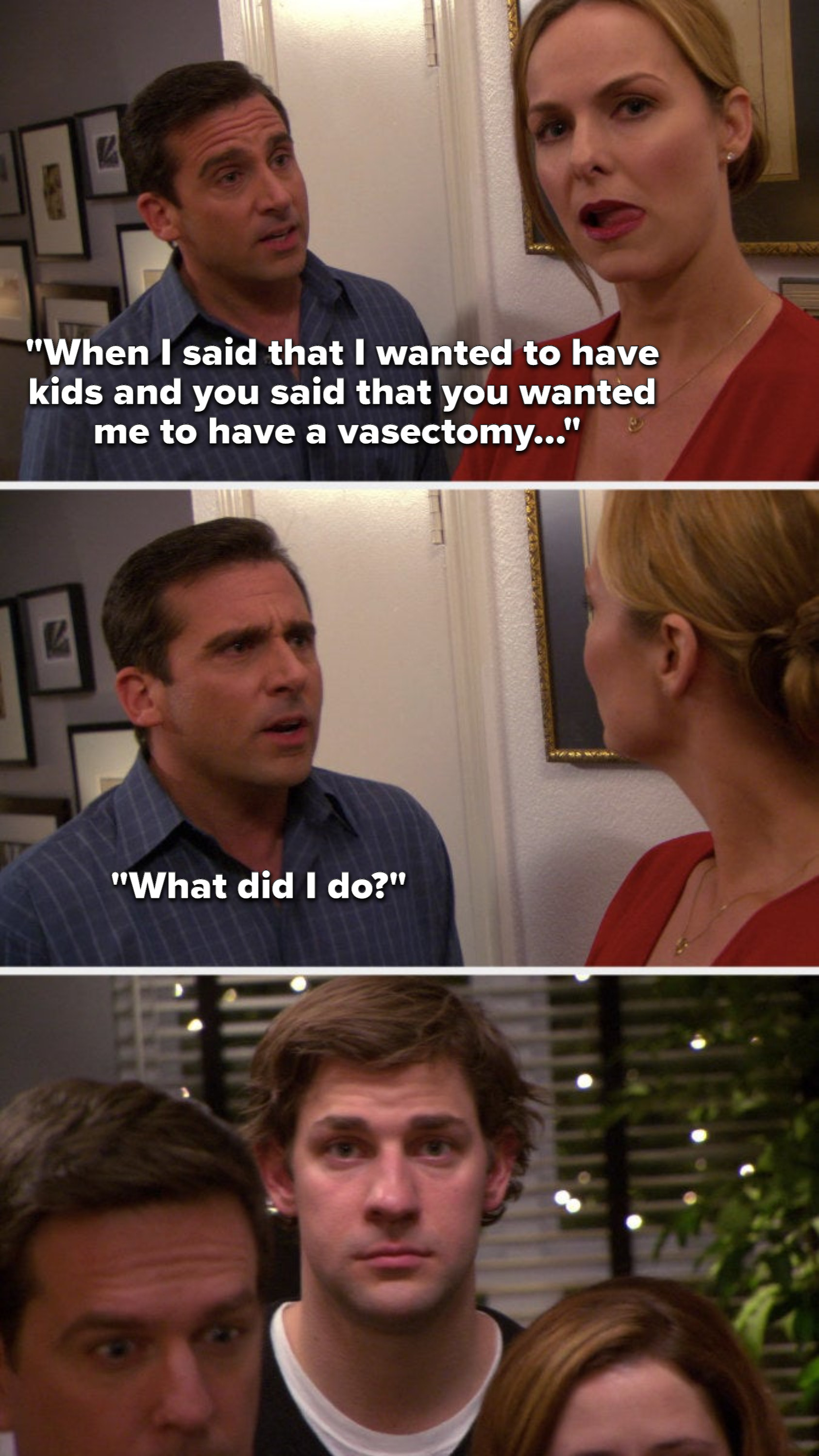 26.
When Michael says he had three vasectomies because Jan couldn't decide if she wanted kids.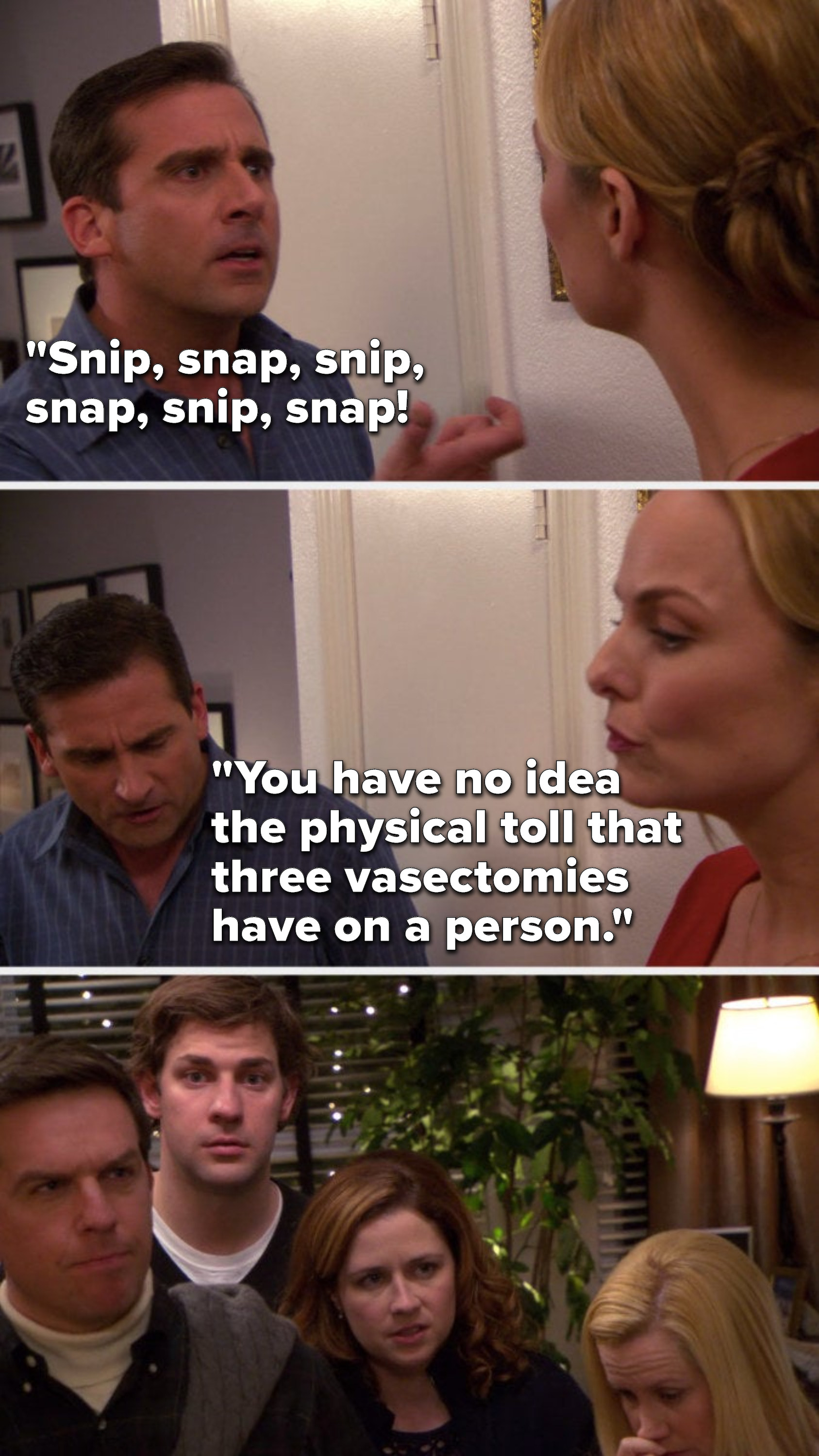 27.
When Michael tells Pam he thinks Jan might be trying to poison him.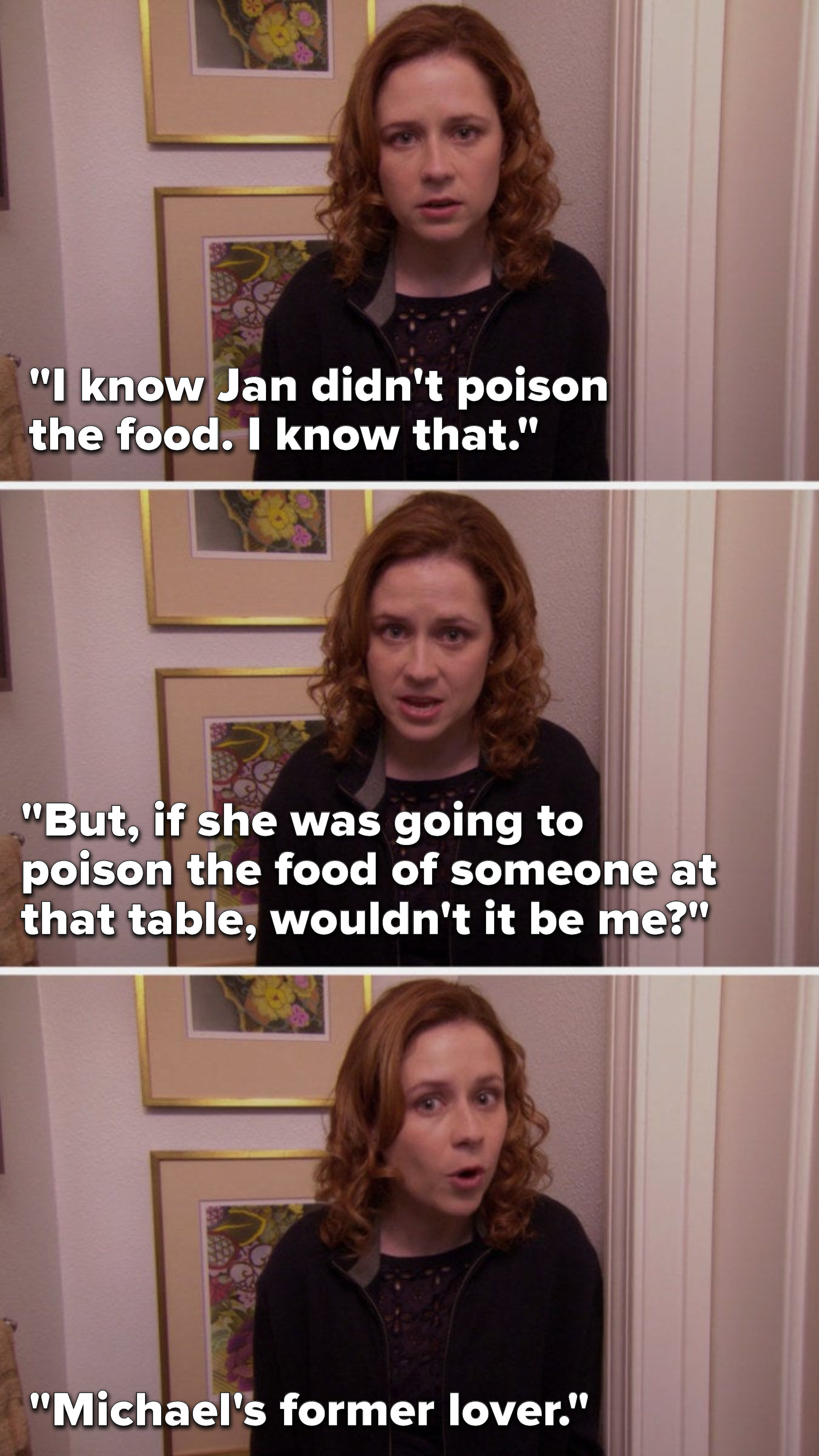 28.
When Michael dips his meat into his wine.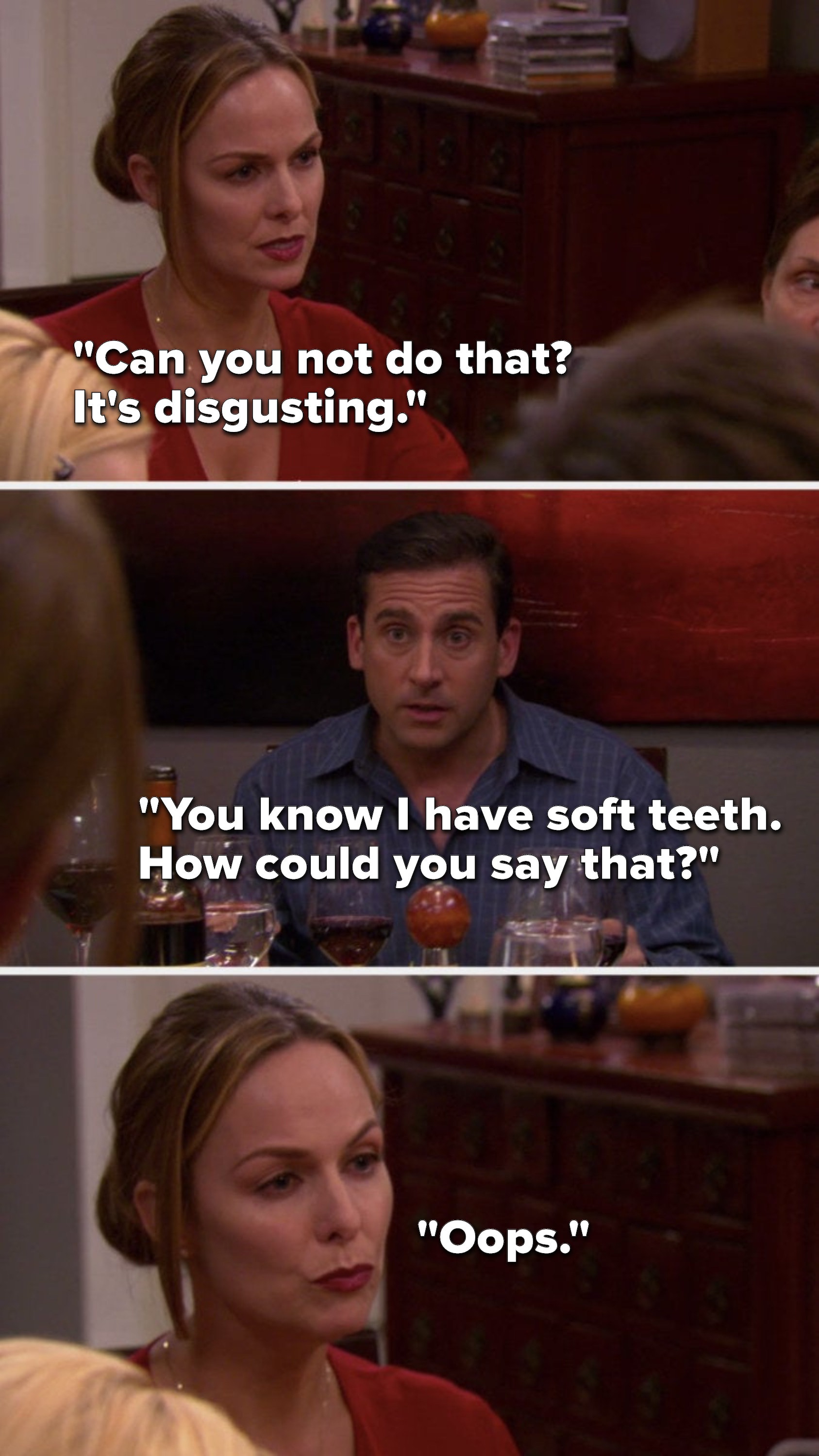 29.
When Jim learns Dwight's date used to be his babysitter.
30.
When he drives into a lake because he misunderstands the GPS.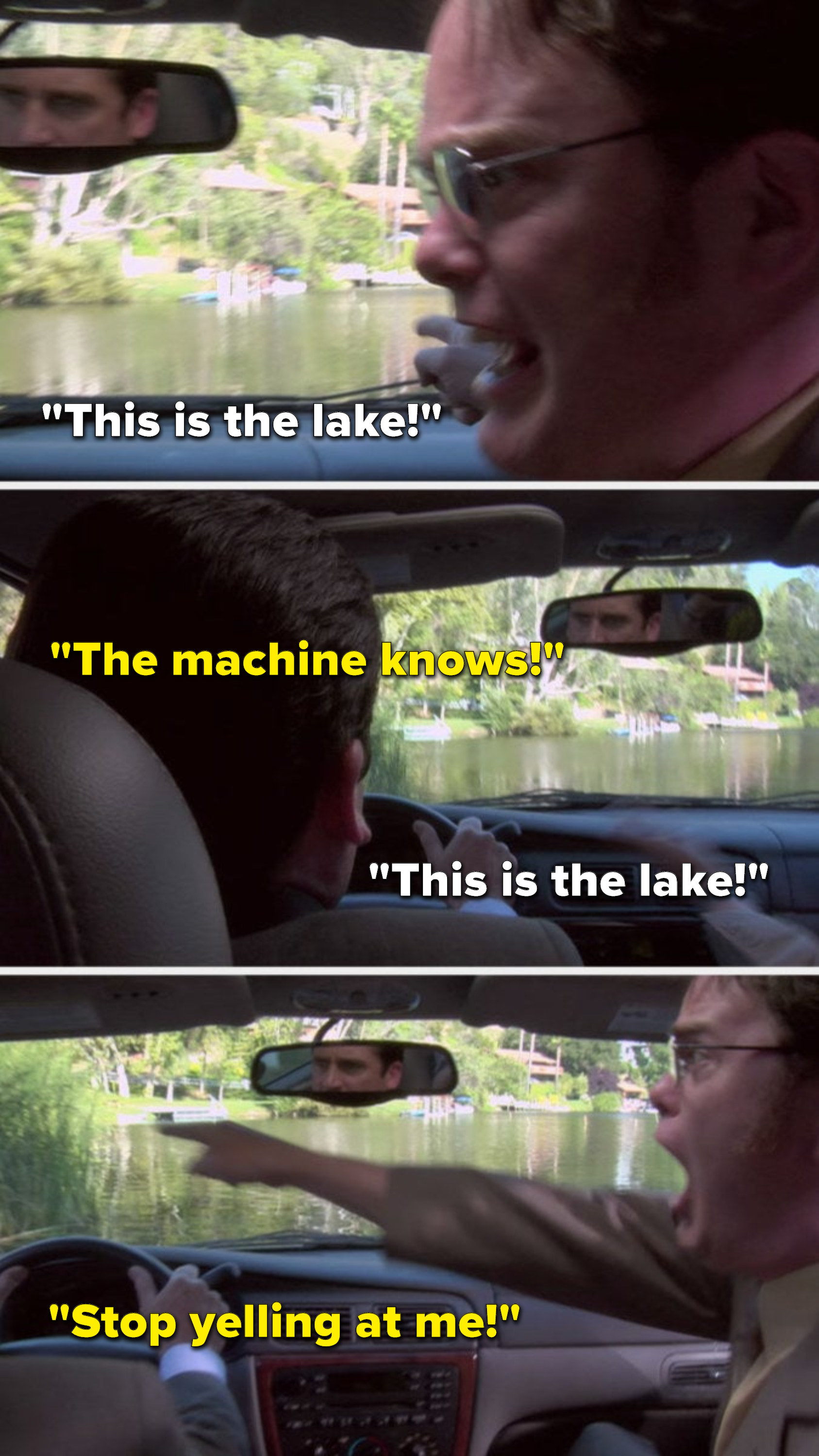 31.
When the Michael Scott Paper Company has the upper hand in a negotiation.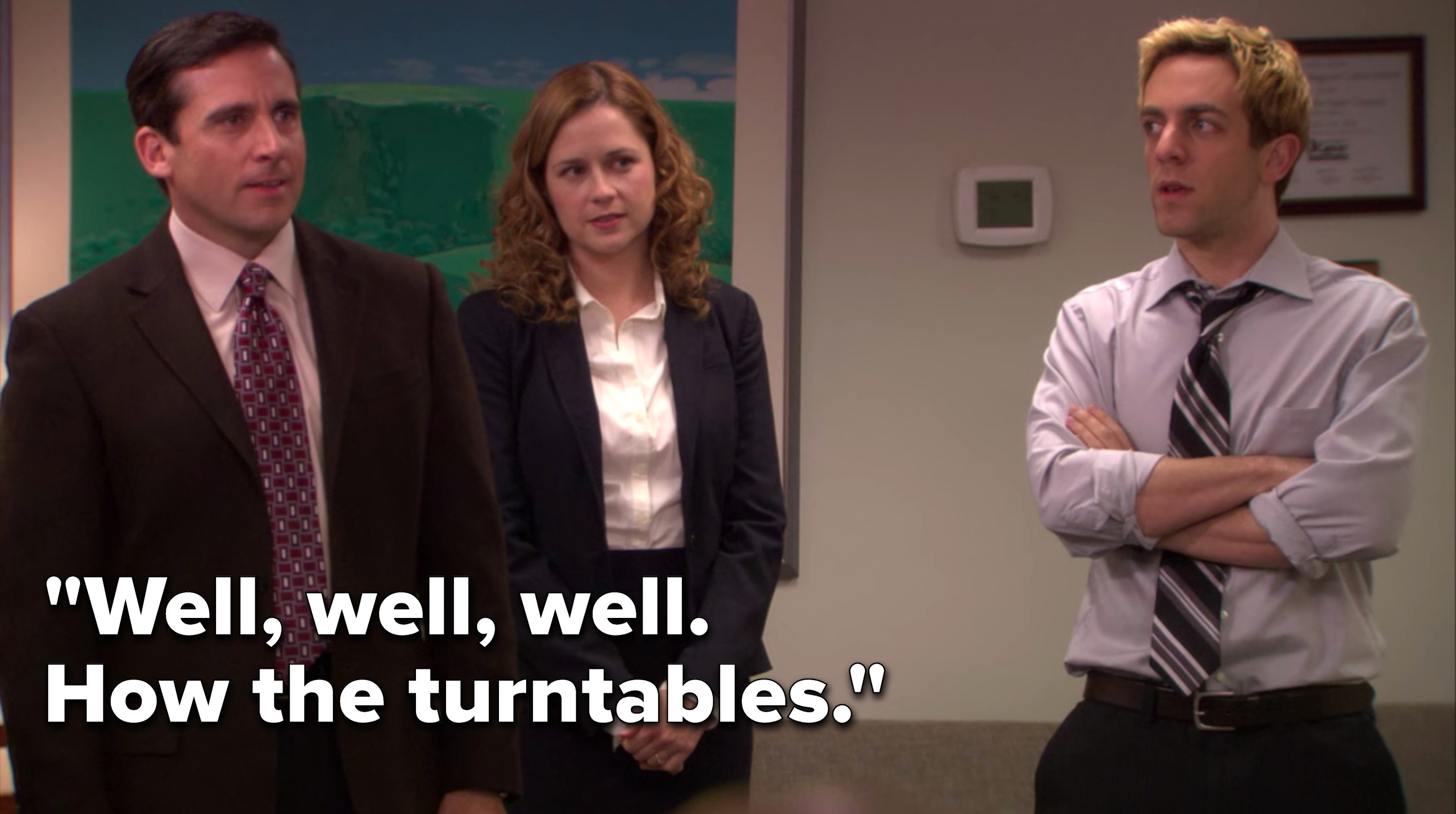 32.
When Jan tells Michael she's pregnant but Michael isn't the father.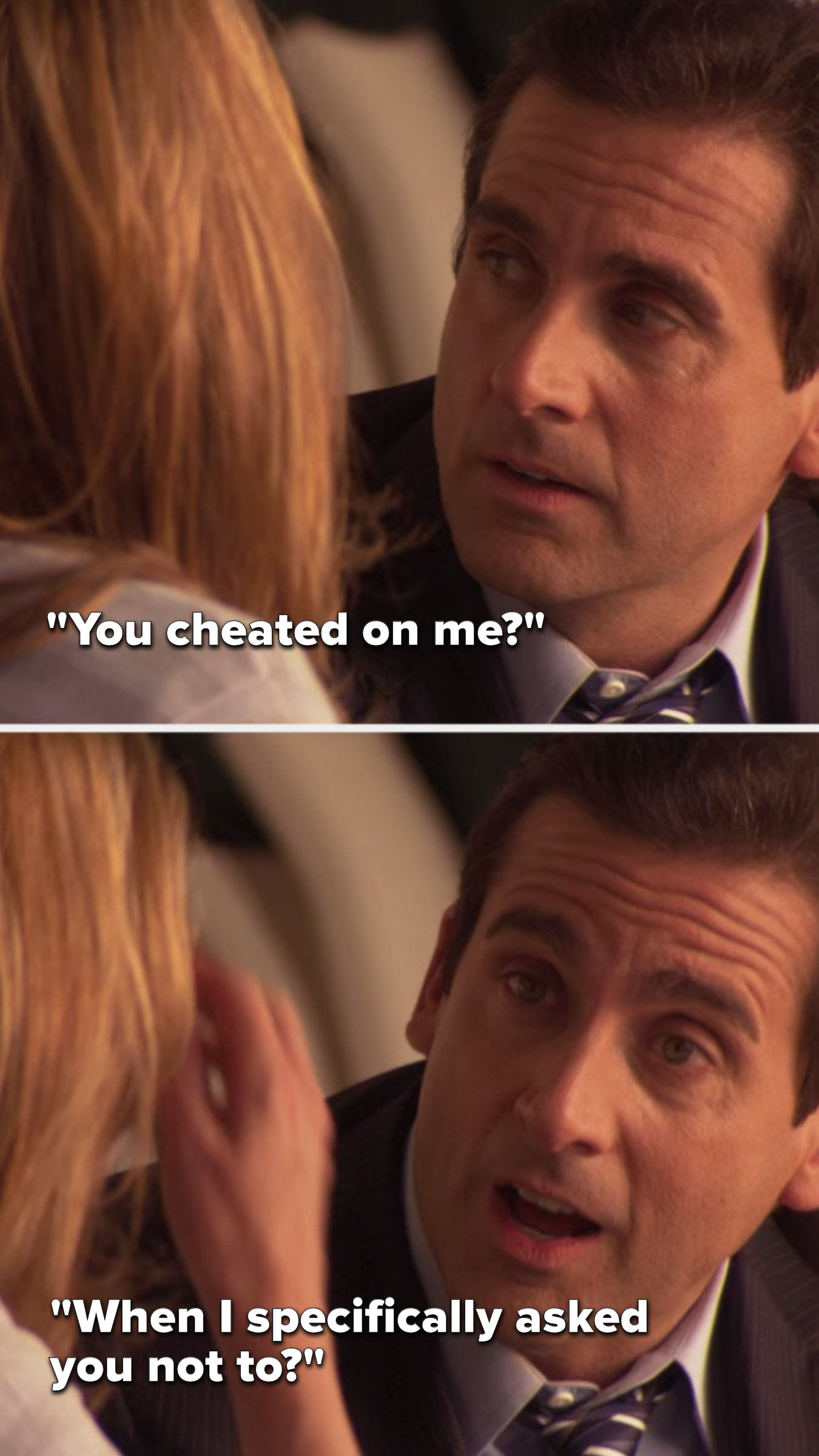 33.
When he's so over Toby because Toby doesn't want Boy Scouts to come to casino night.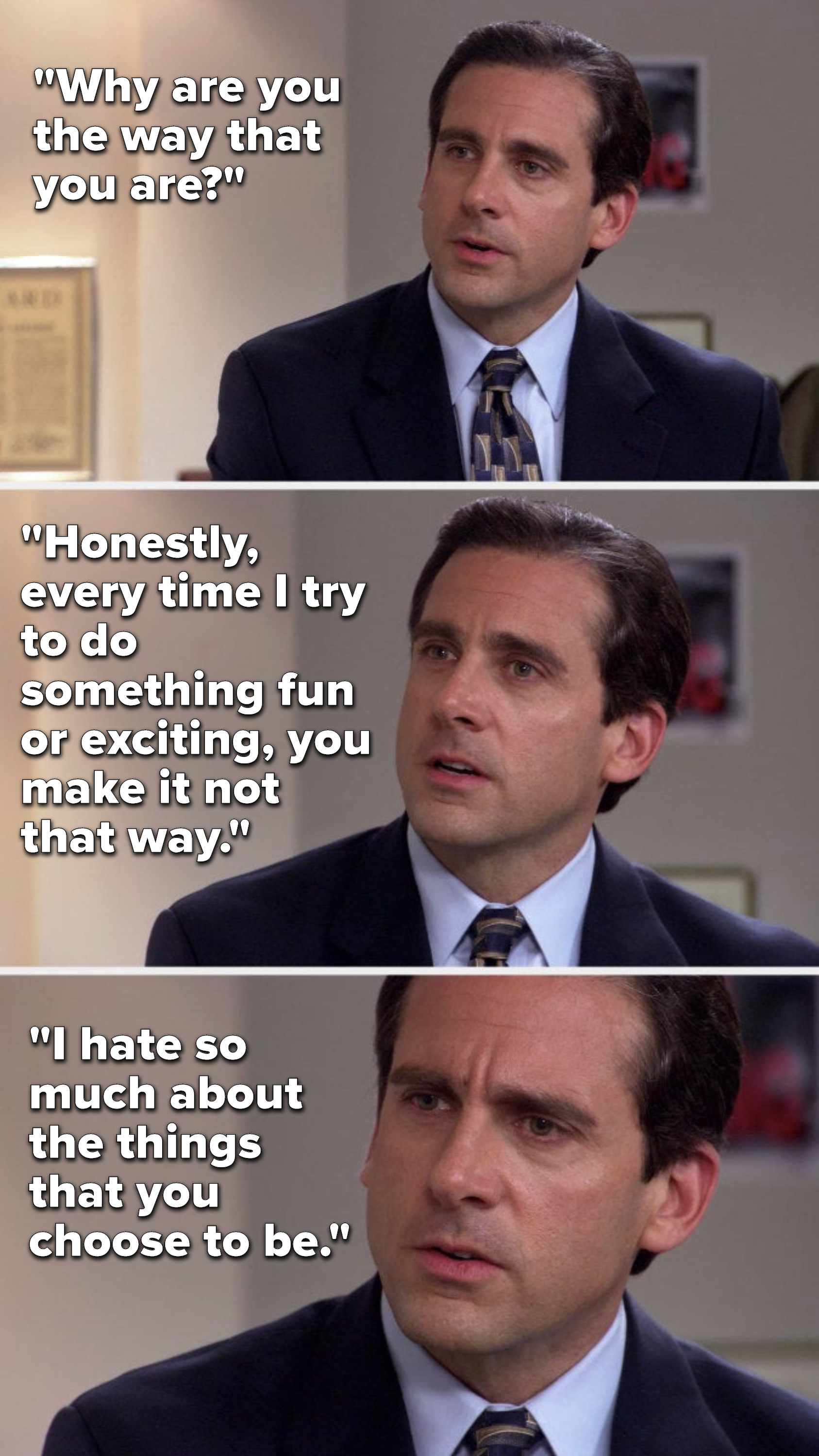 34.
When Michael isn't there for the joke, because he fell asleep after eating an entire chicken pot pie for lunch.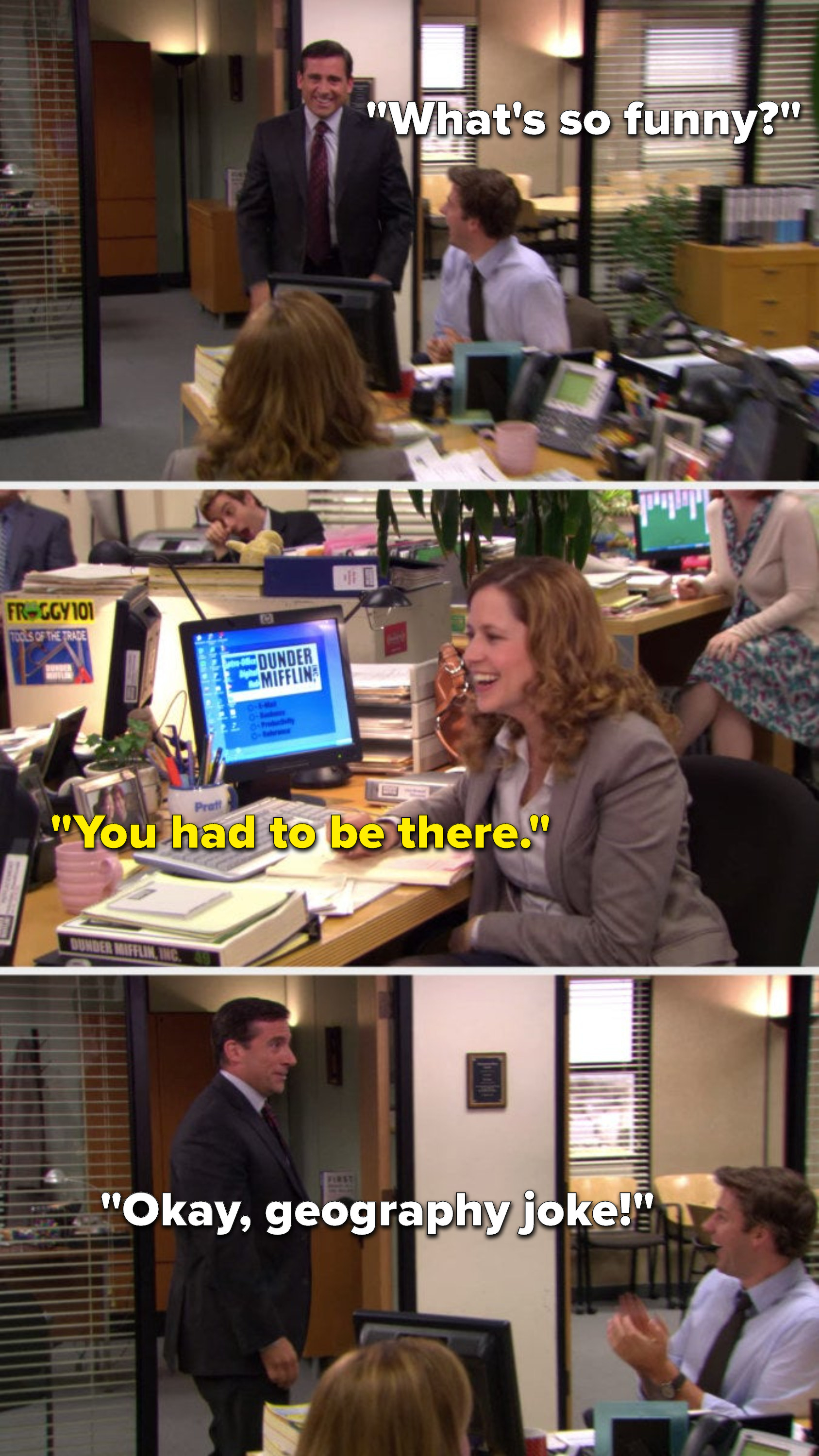 35.
When Michael wants to seem like an intimidating figure.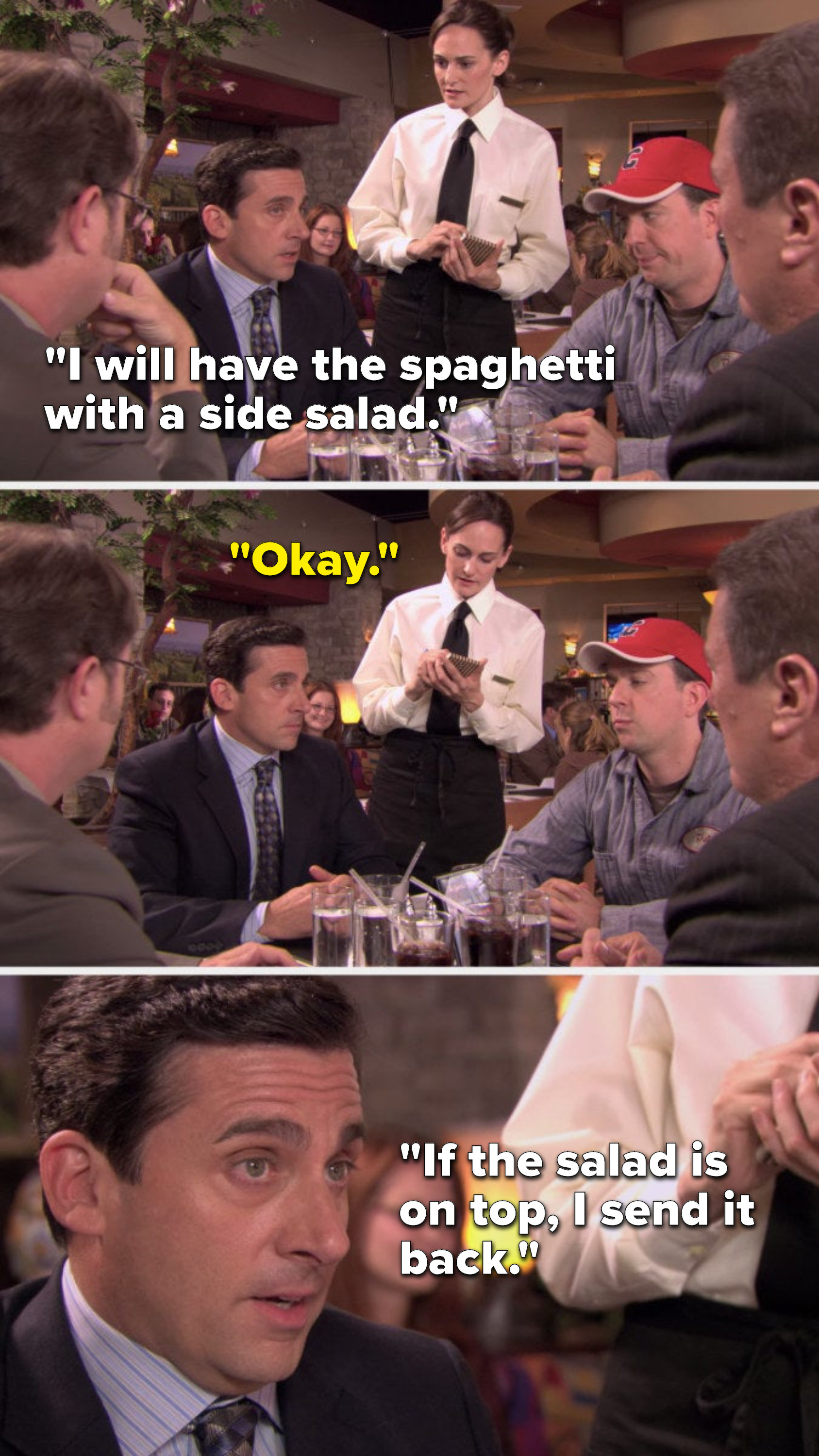 36.
When Michael burns his foot on a George Foreman grill.

37.
When he hypothetically kills Toby.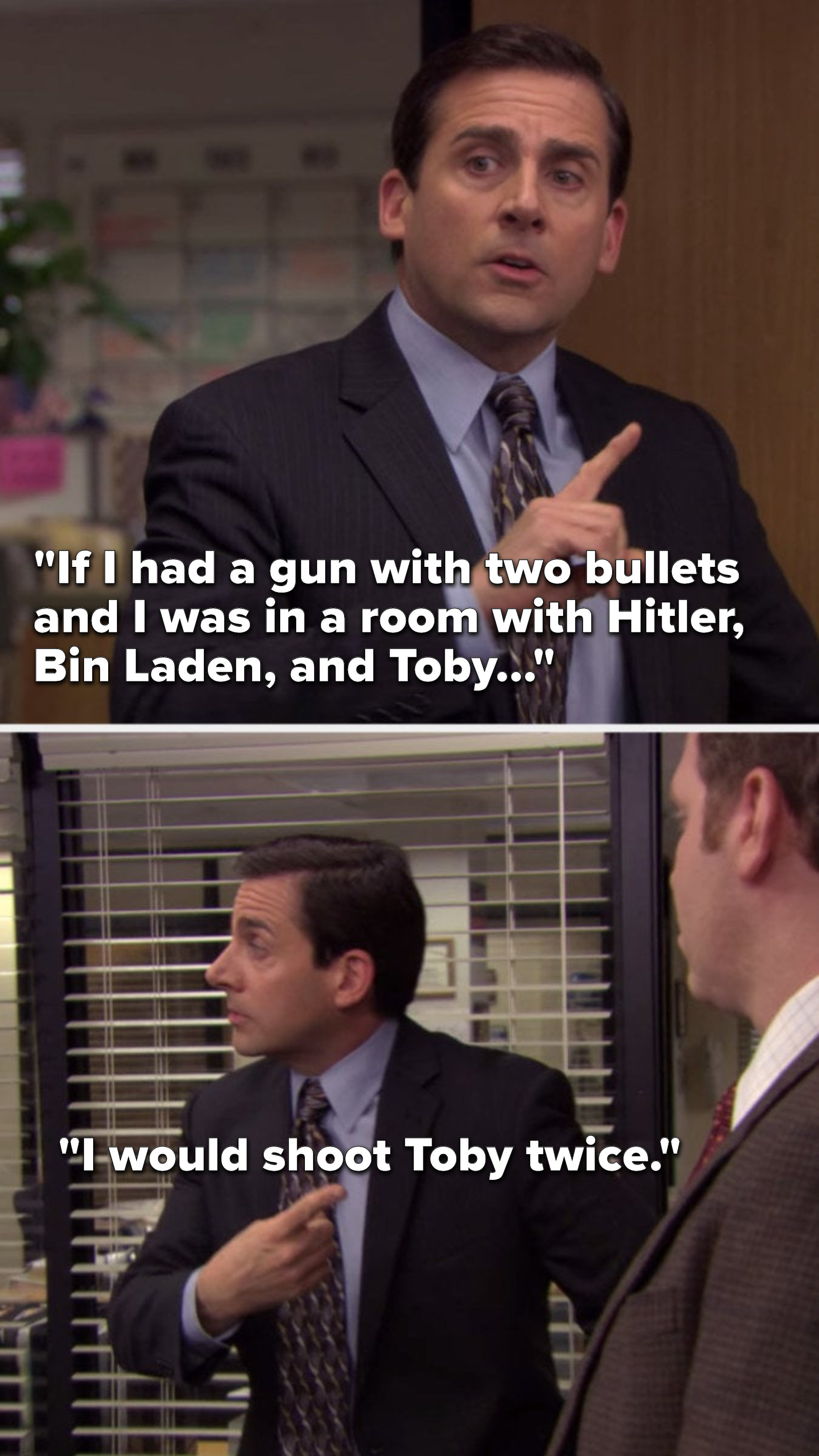 38.
When Michael becomes Prison Mike.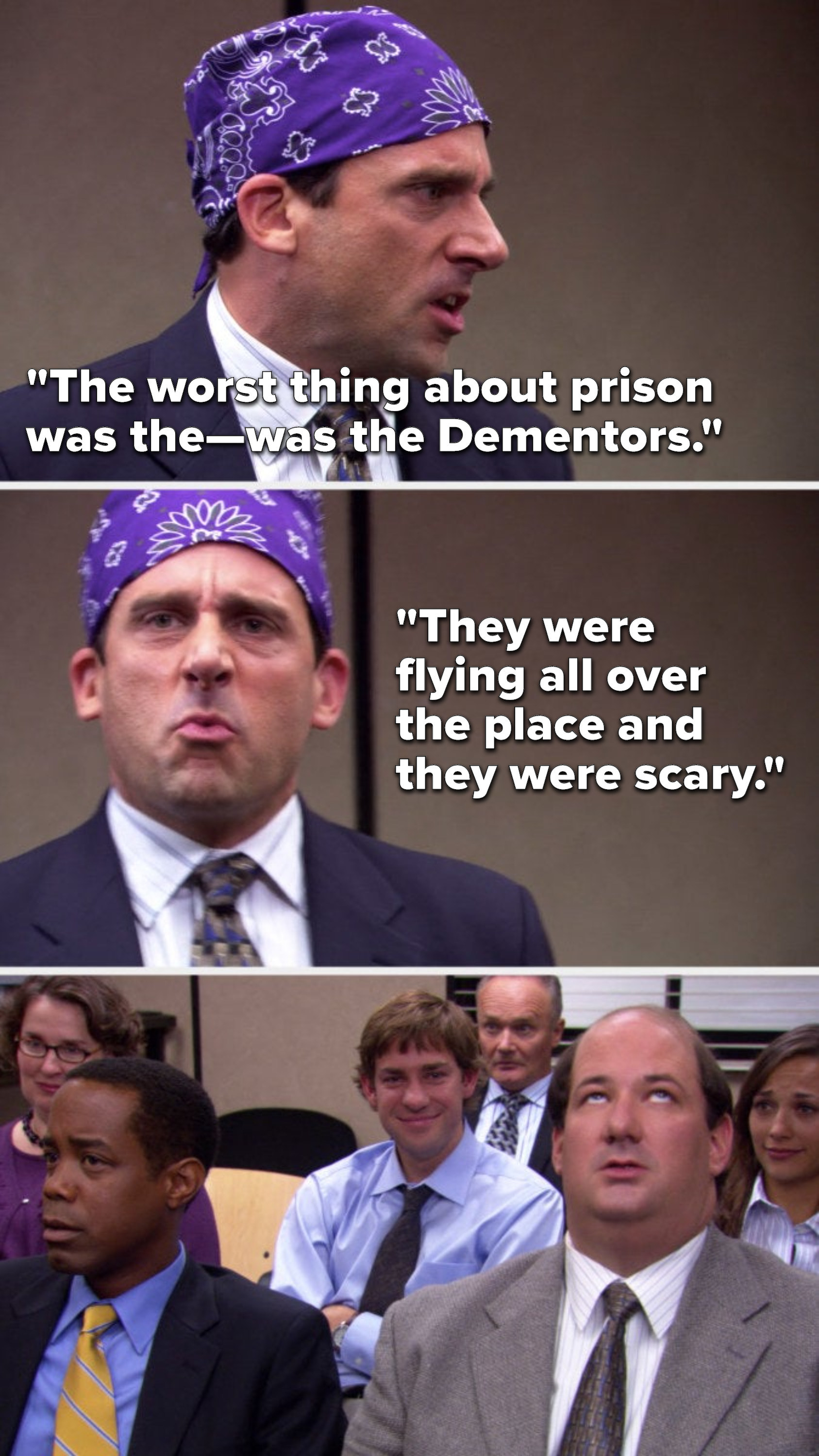 39.
When he isn't a bad guy.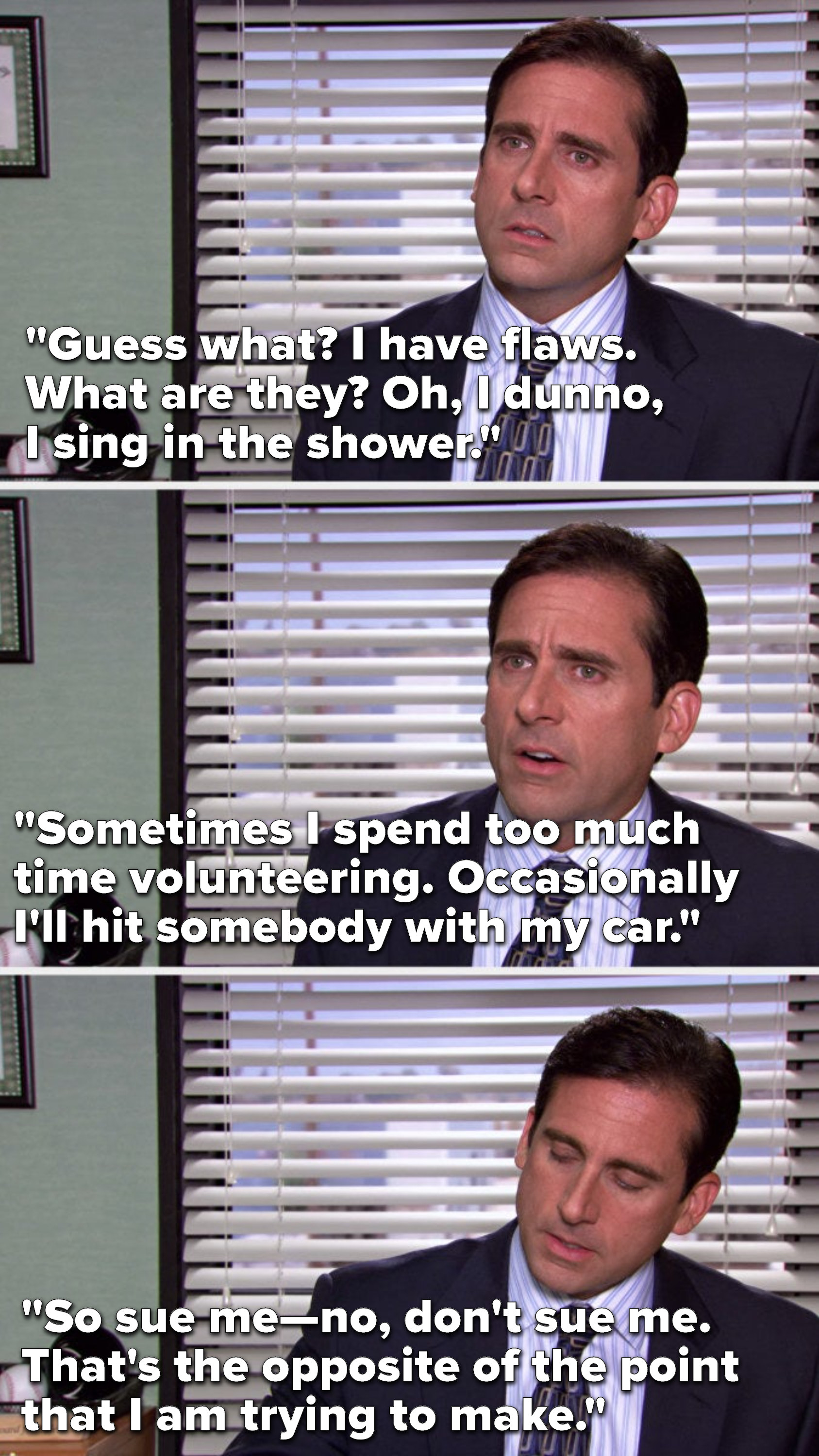 40.
When Kelly's had an emergency.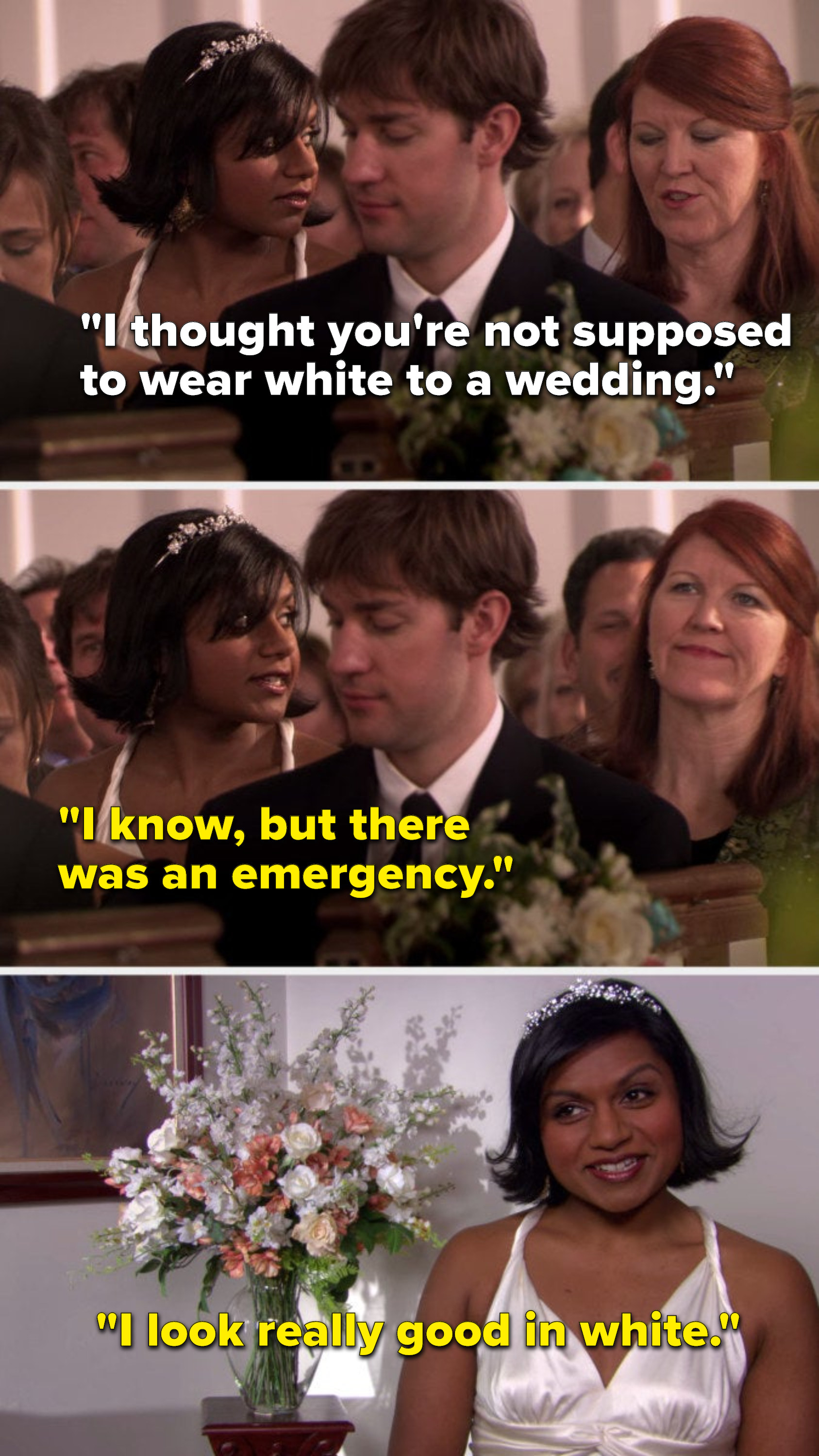 41.
When Ryan declared his love for Kelly after she got a great new boyfriend.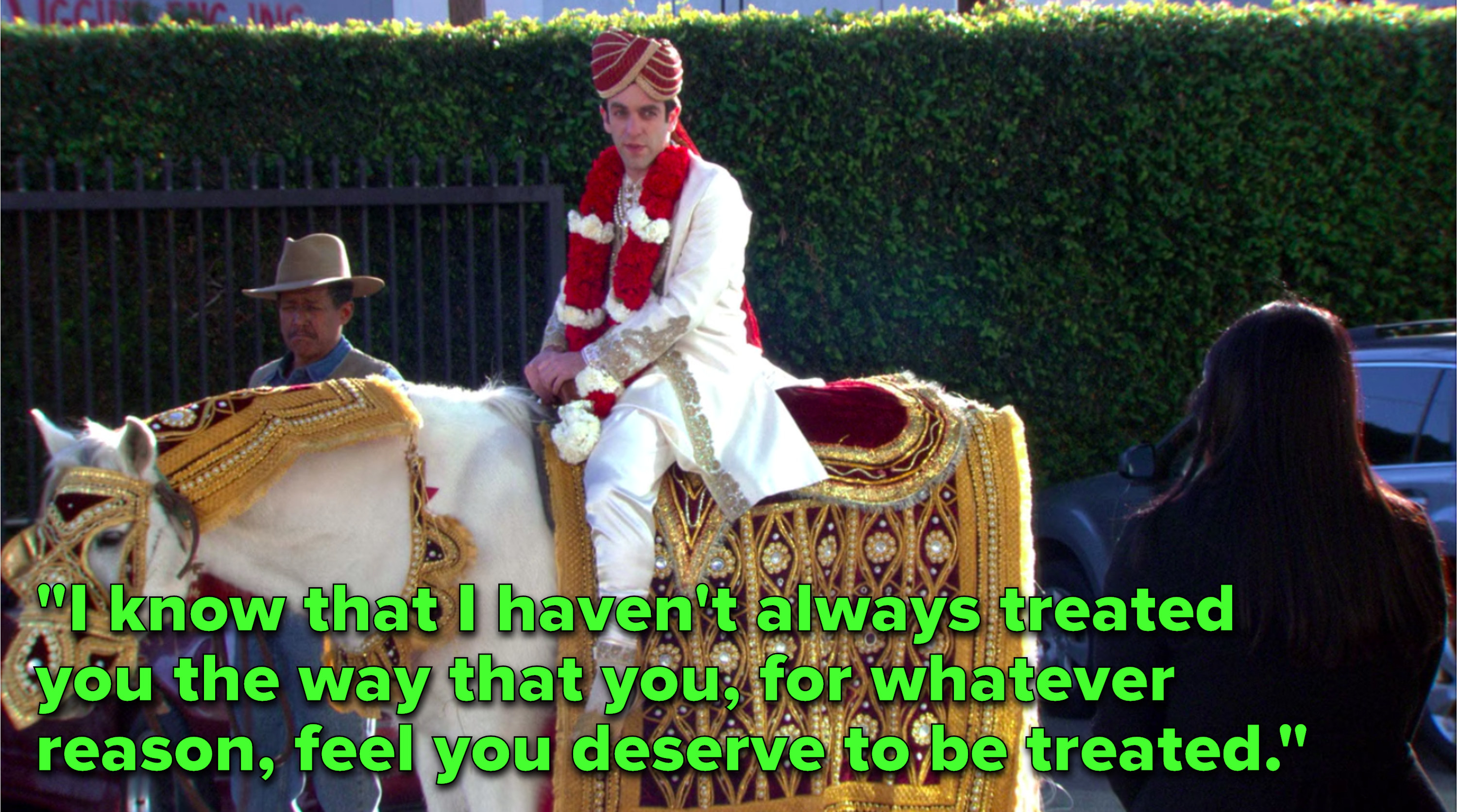 42.
When Pam won Whitest Sneakers Dundie.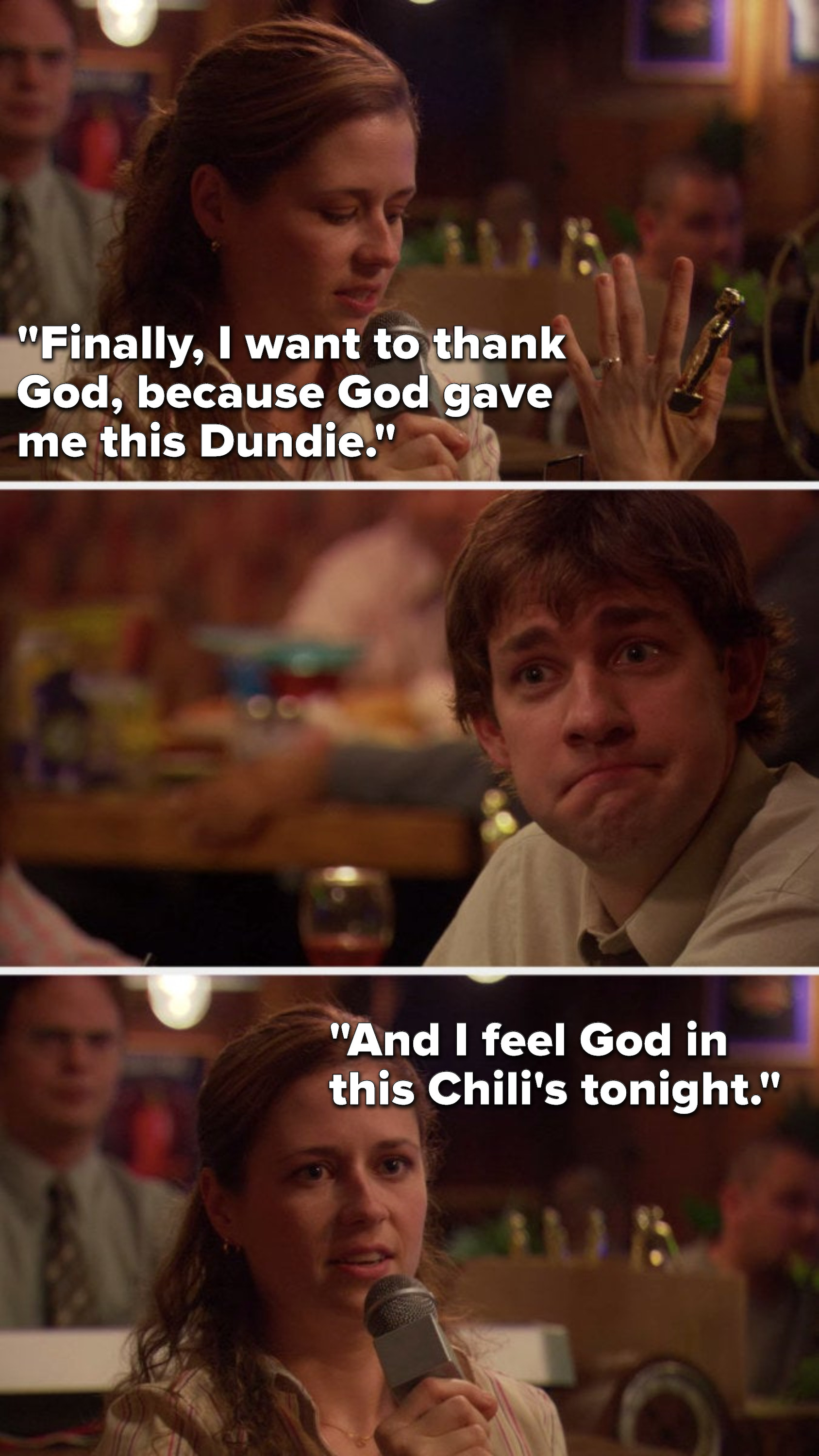 43.
When Michael sets up an online dating profile.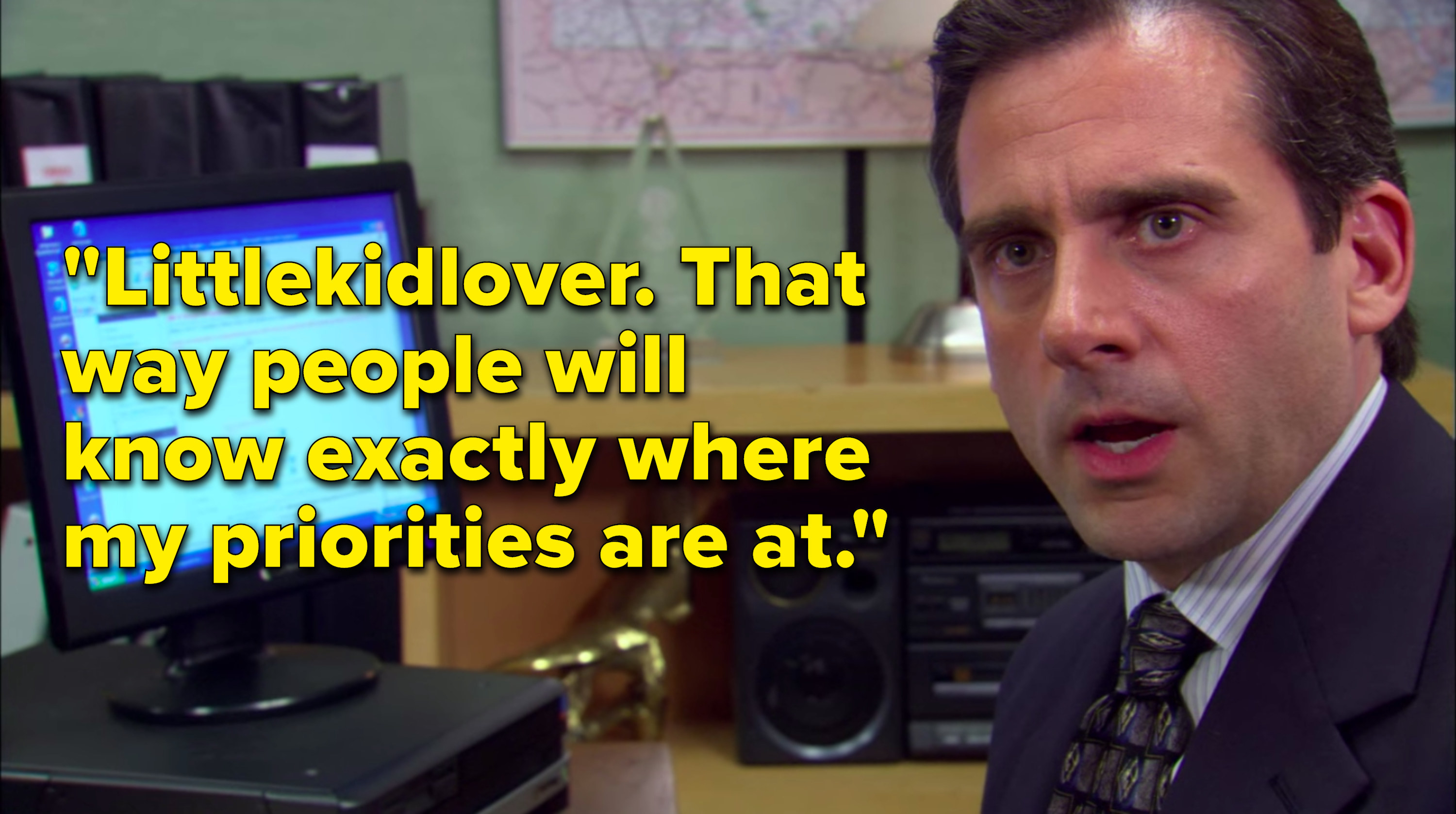 44.
When Creed misunderstood what happens with a jinx.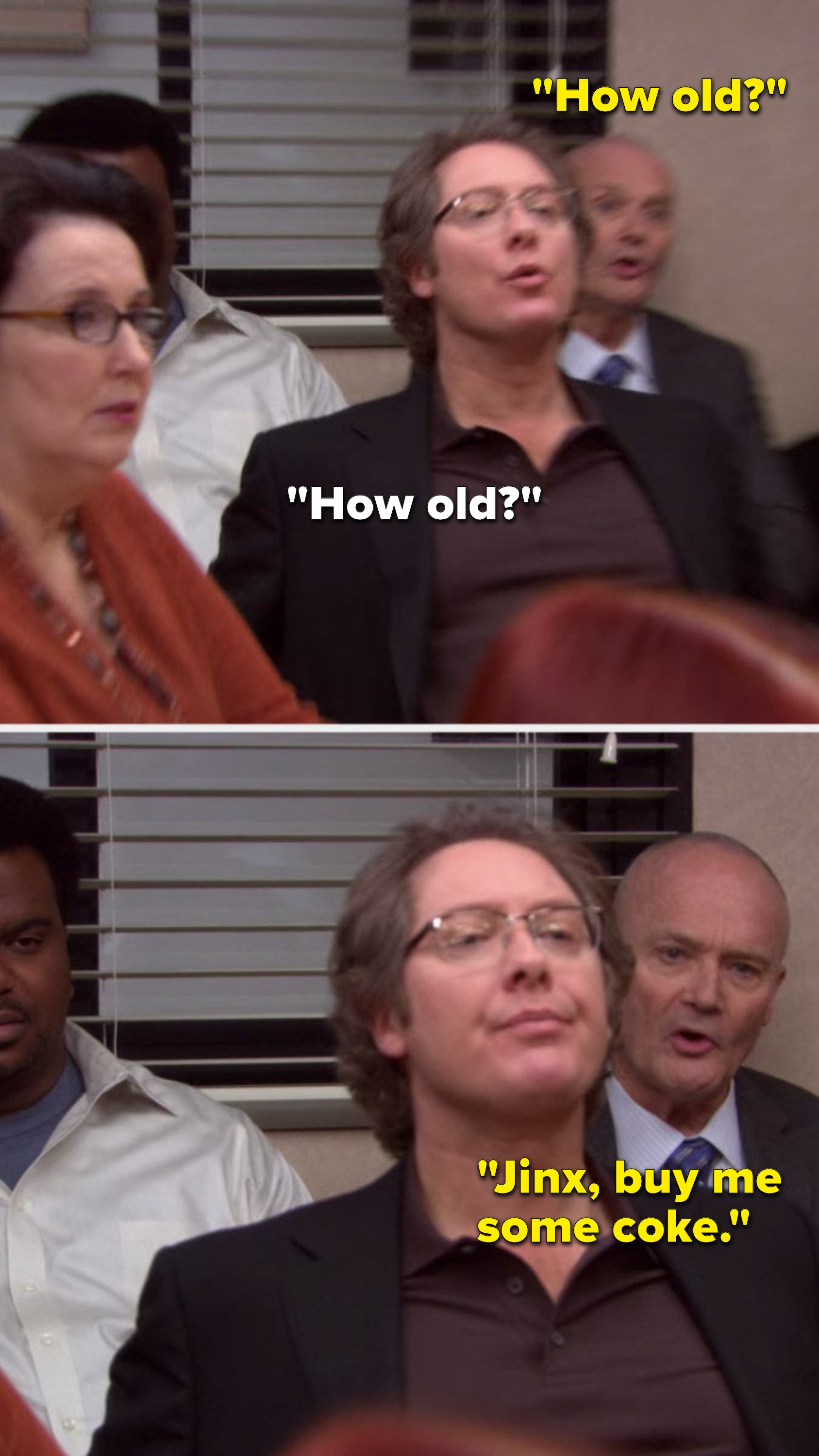 45.
When Nellie wanted to be friends with Darryl and get tacos.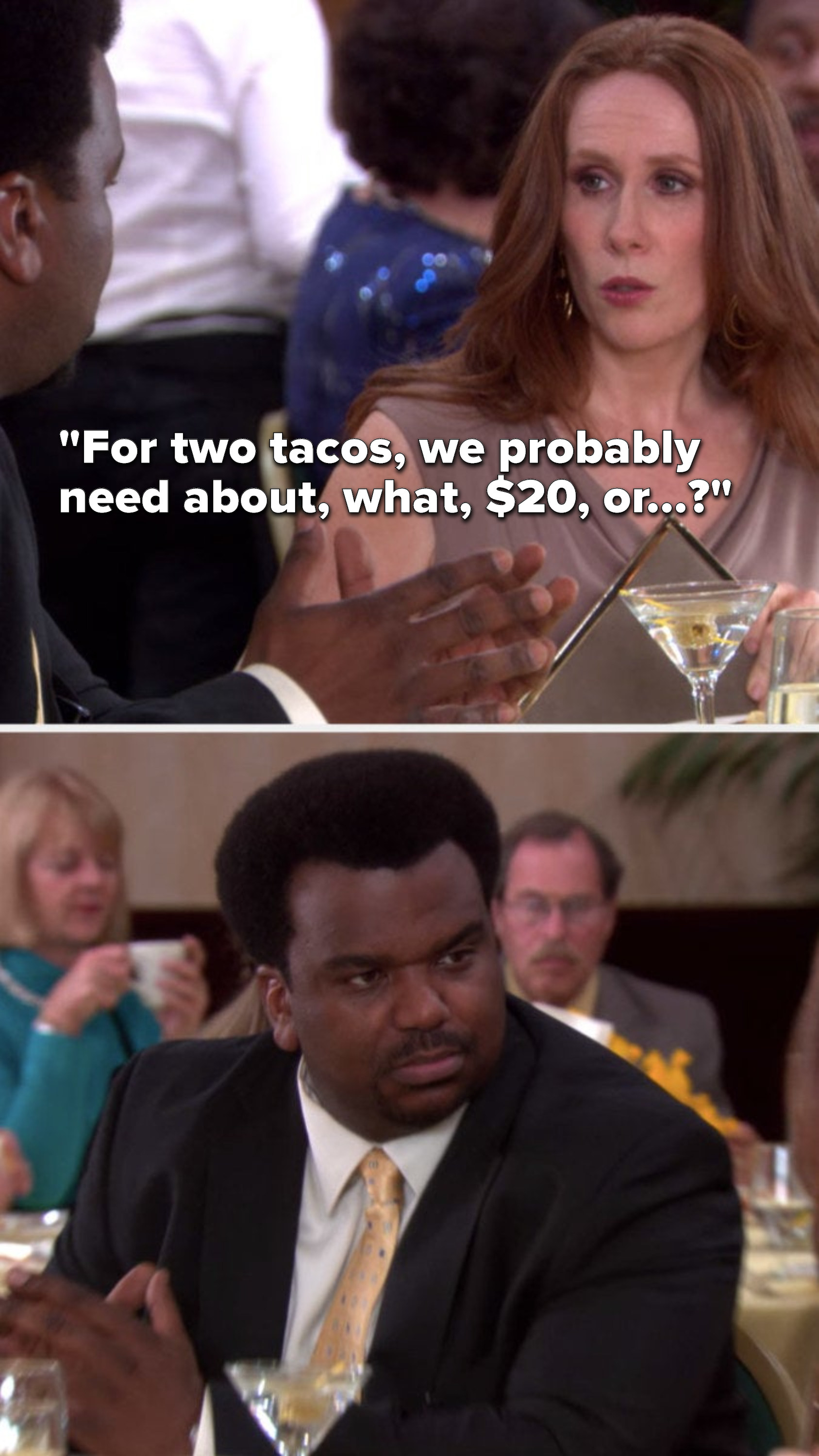 46.
When Kelly explained her pro-cupcake stance.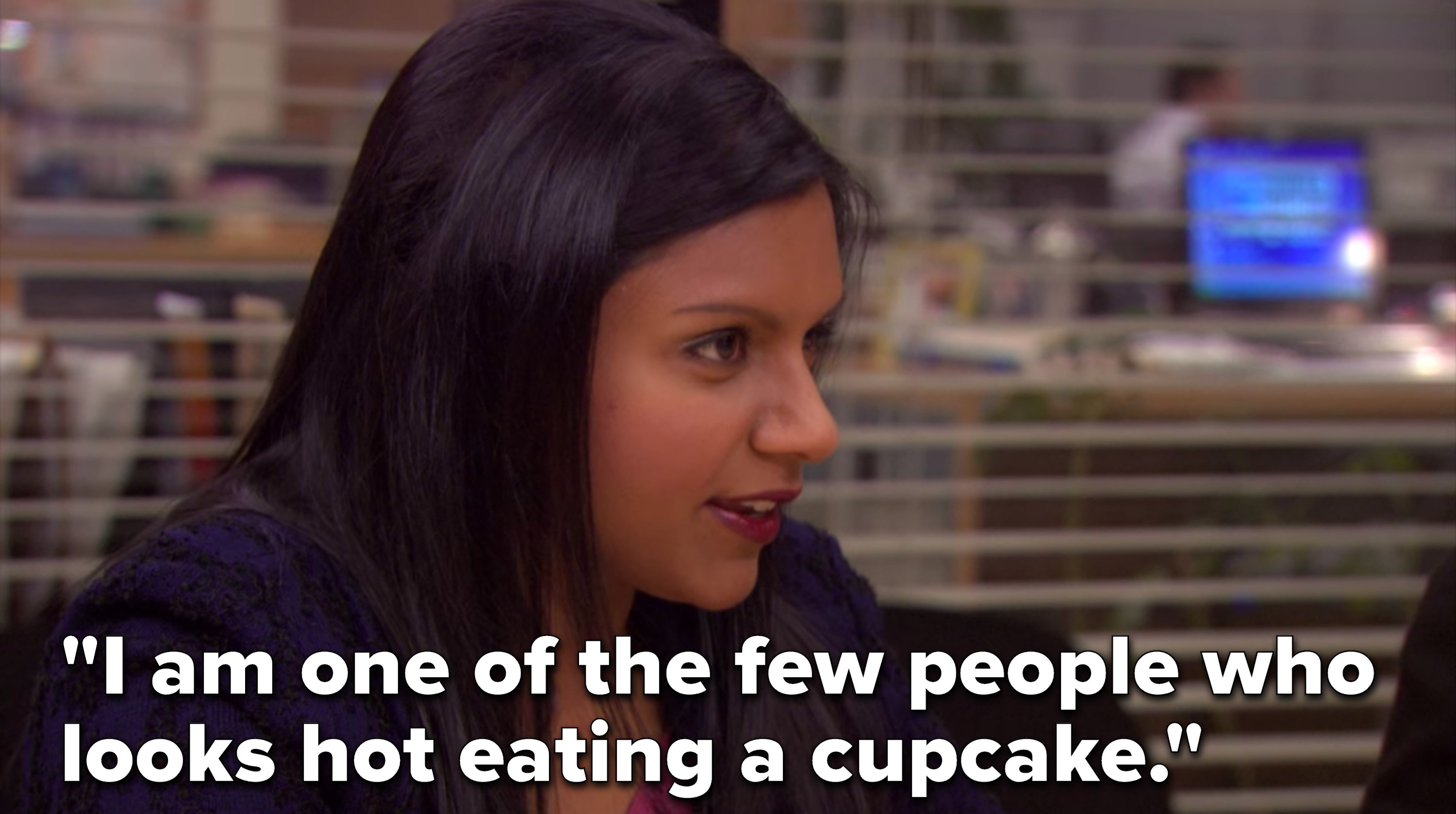 47.
When Creed kind of created a language when he was manager.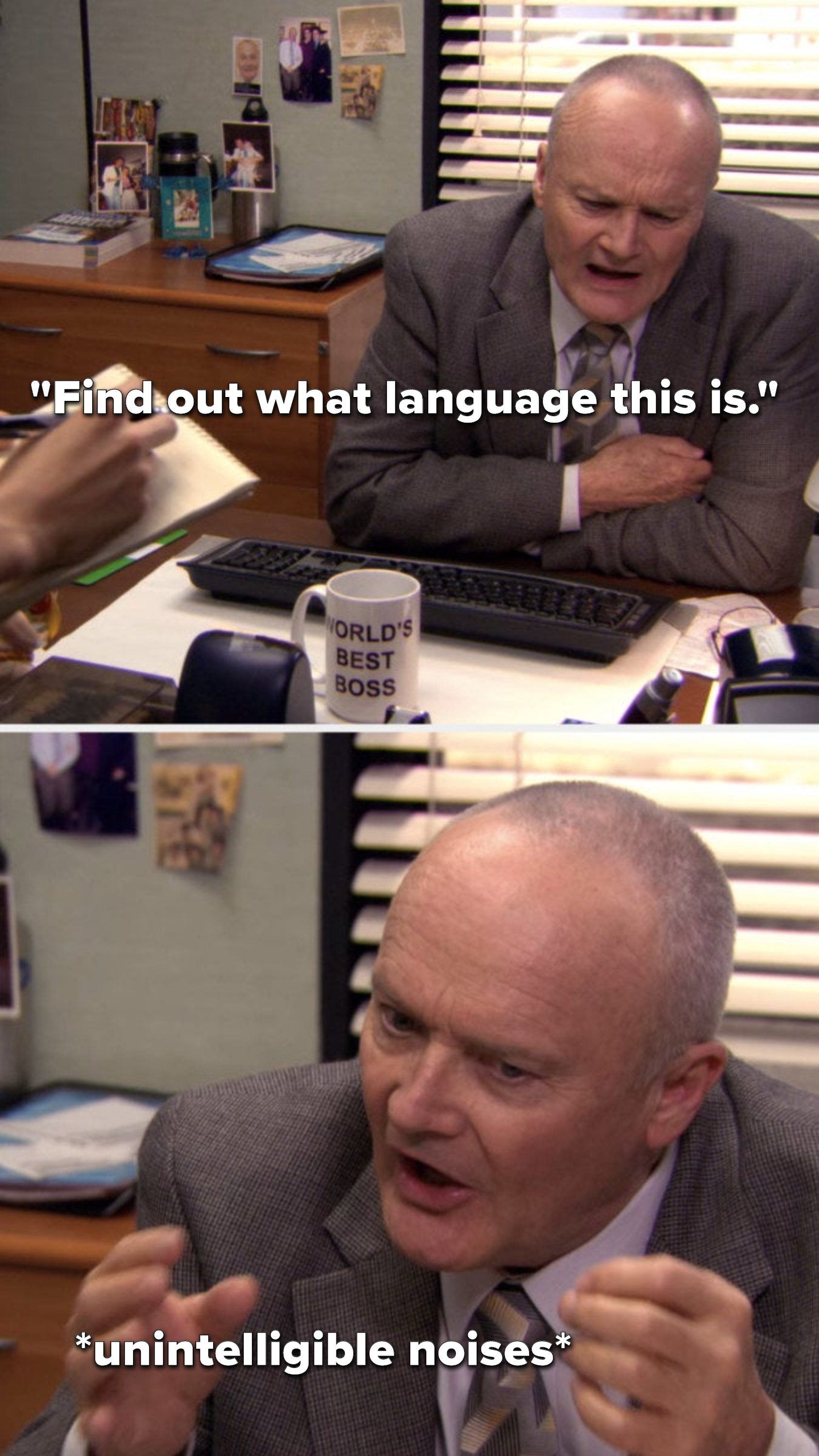 48.
When Dwight missed Jim after he moved to Stamford.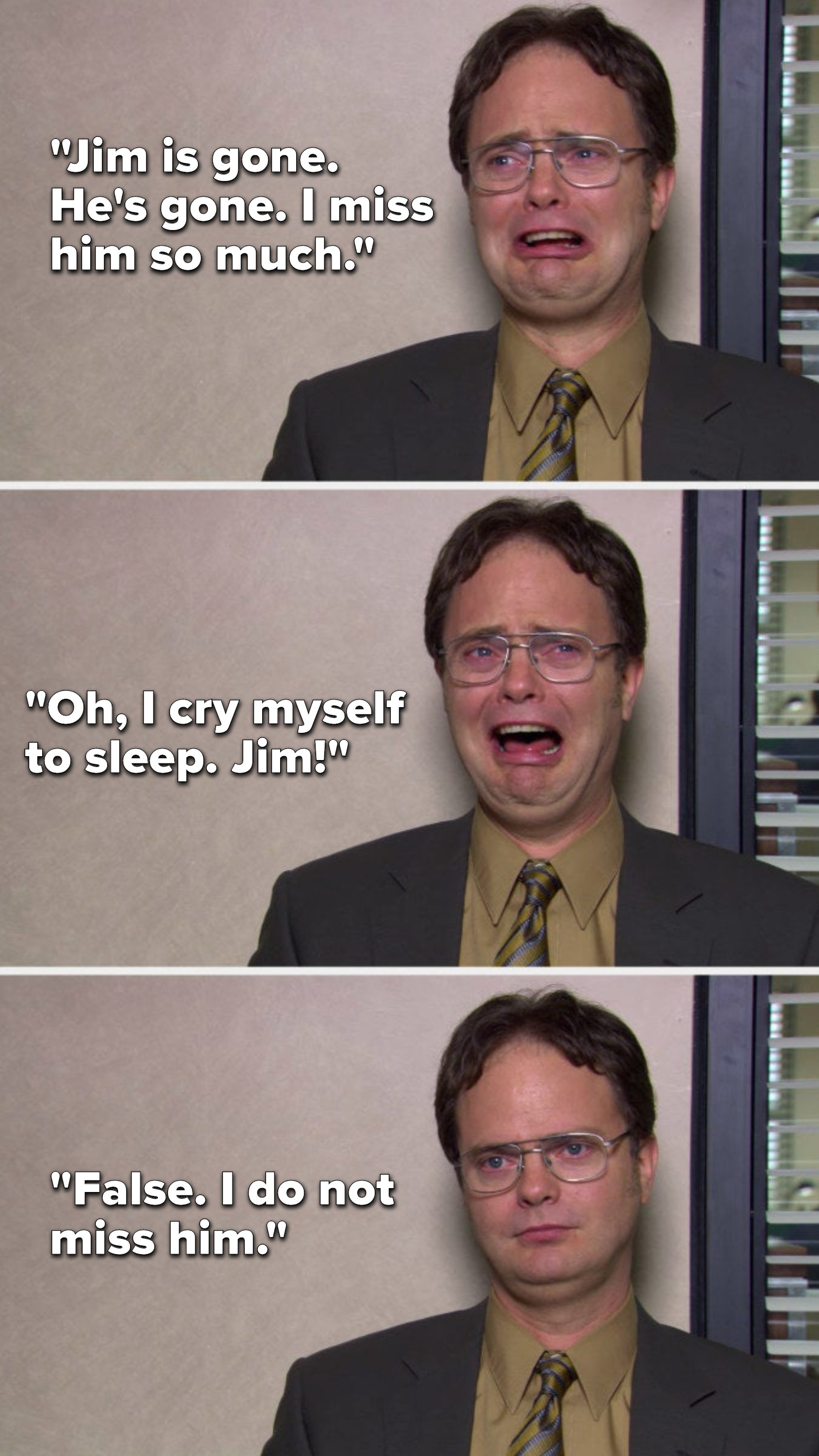 49.
When Michael calls Jim by his full name.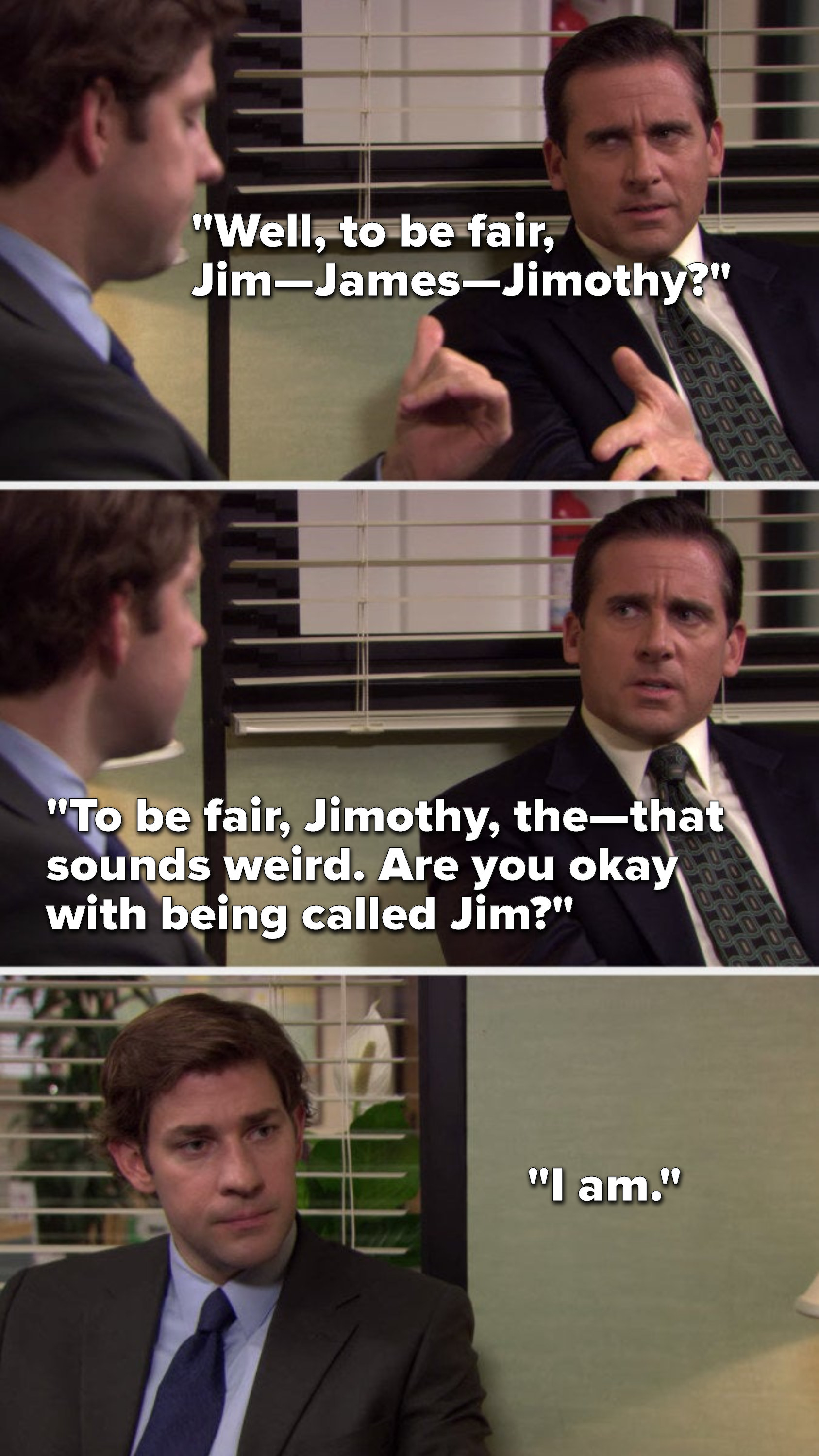 50.
When Michael quotes Abraham Lincoln in his diversity video.