23 Jokes From "Hot Fuzz" That Humans Will Laugh At For The Next 10,000 Years
"I was extremely shocked when I looked at my watch and discovered I should be in the pub."
1.
Angel's arrest record.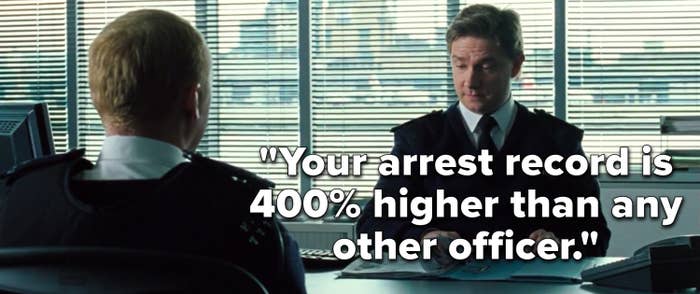 2.
Angel's transfer from London to Sandford, Gloucestershire.

3.
Janine's perfect work attire.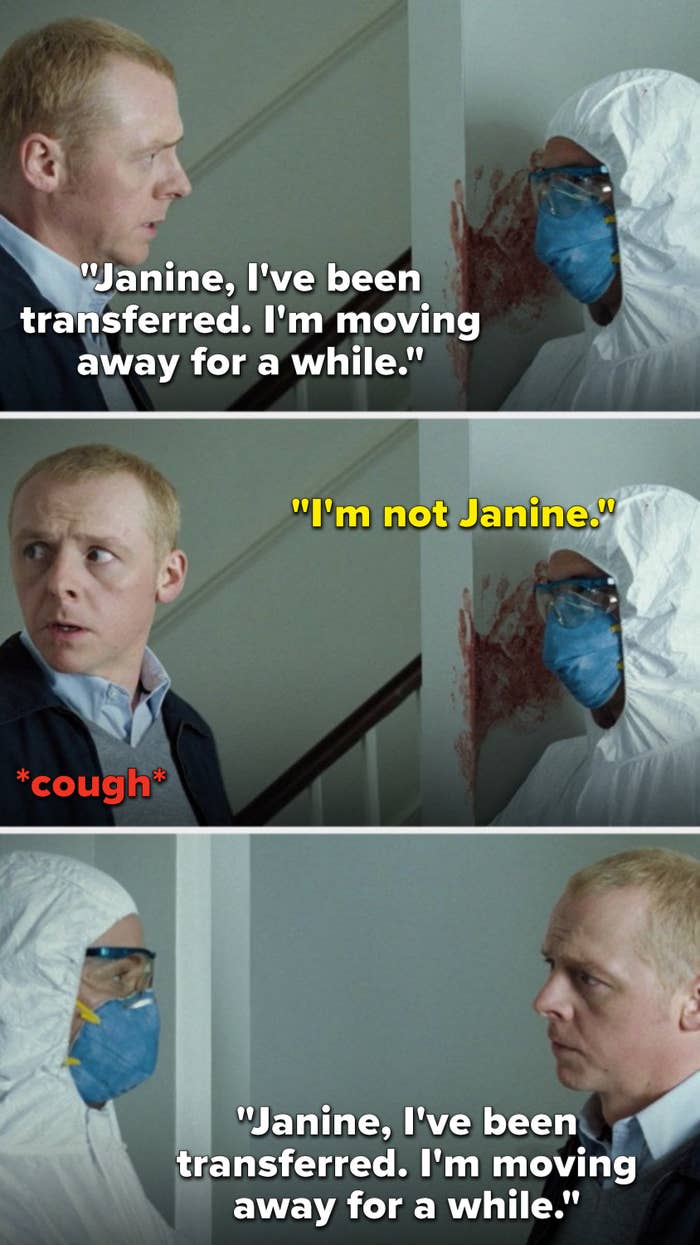 4.
The new person Janine is seeing.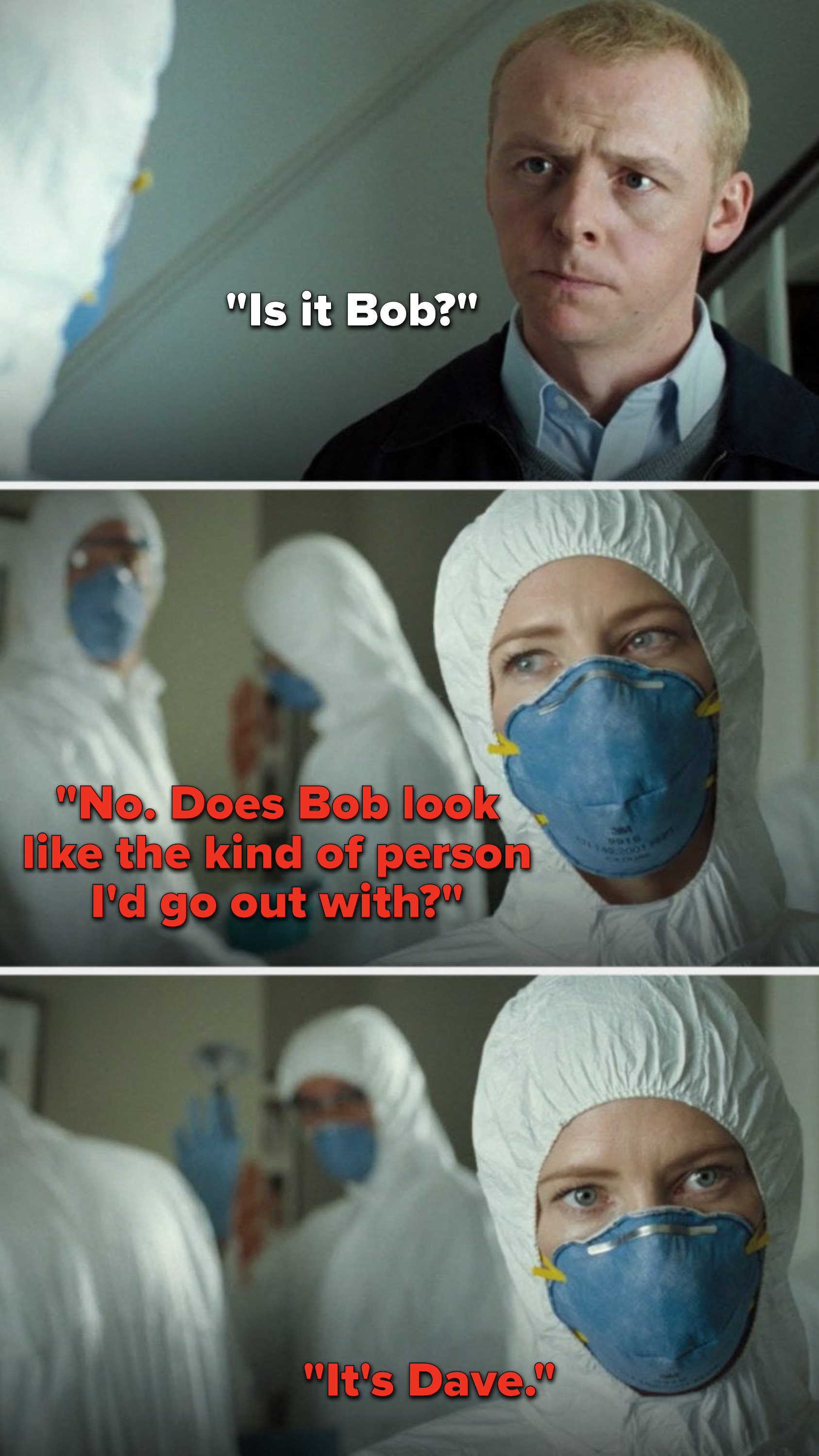 5.
The fascist and the hag.

6.
The Sandford police station has a swear box, where curse words are written with symbols, but the c-word is written in full.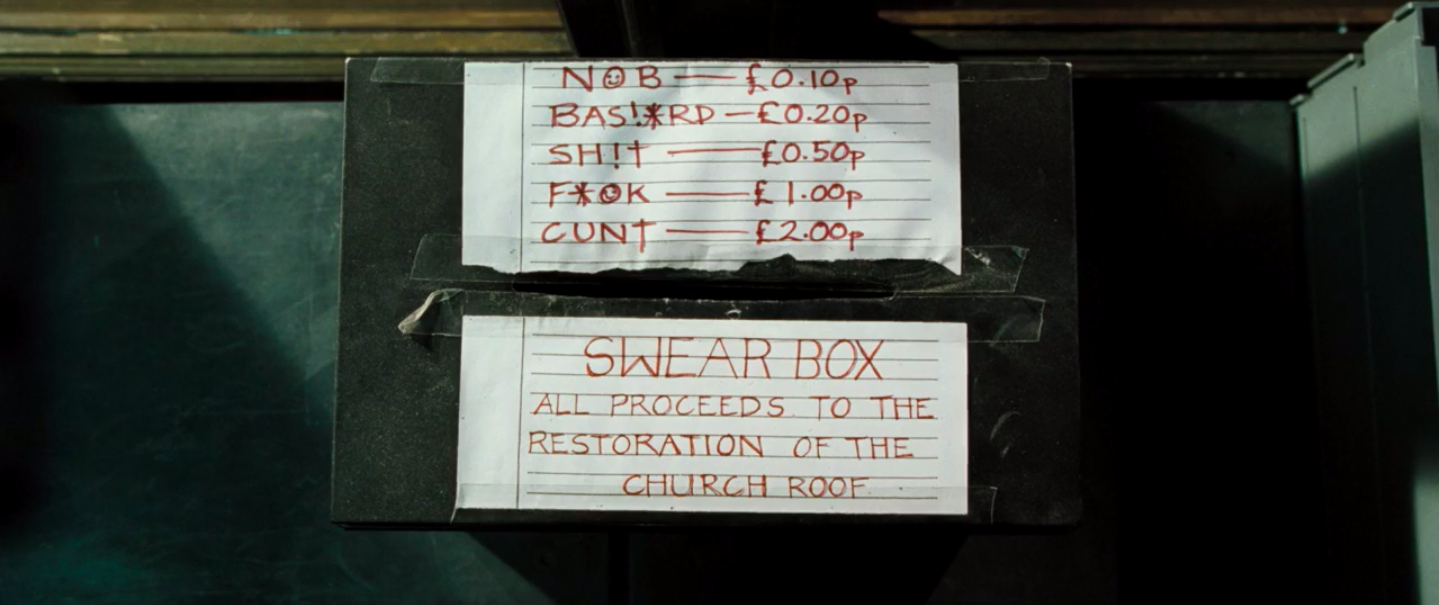 7.
The living statue that Tom Weaver, the leader of the Neighbourhood Watch Alliance, can't stand.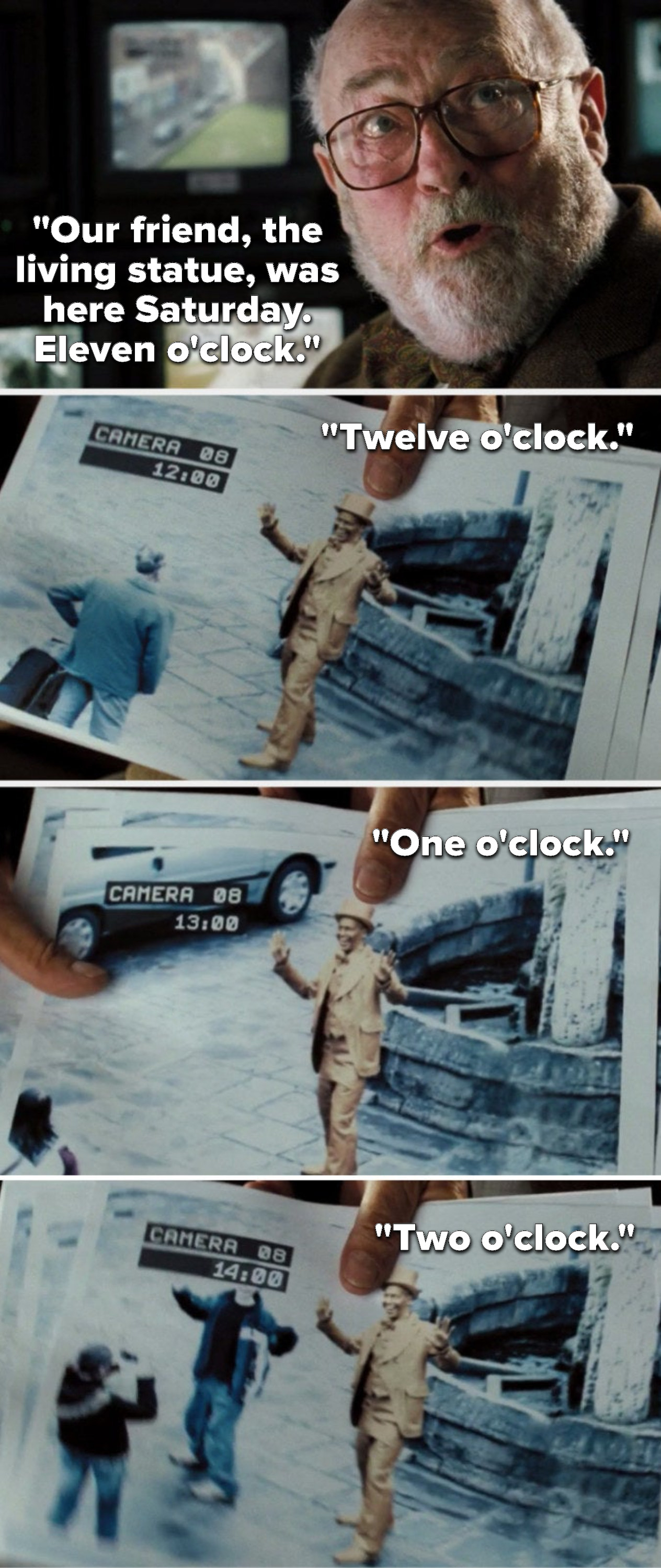 8.
Detective Sergeant Andy's moustache.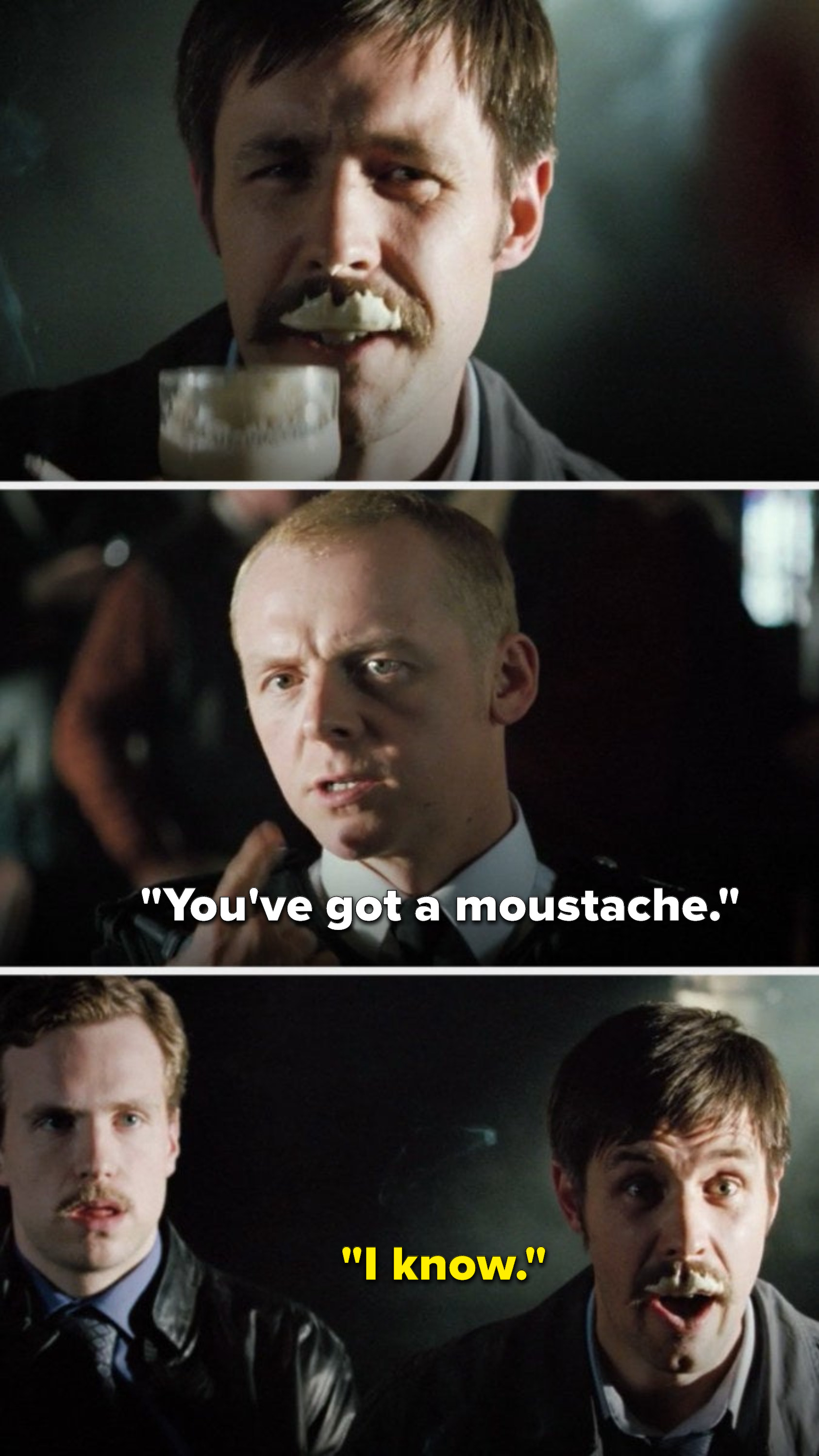 9.
When a swan escapes.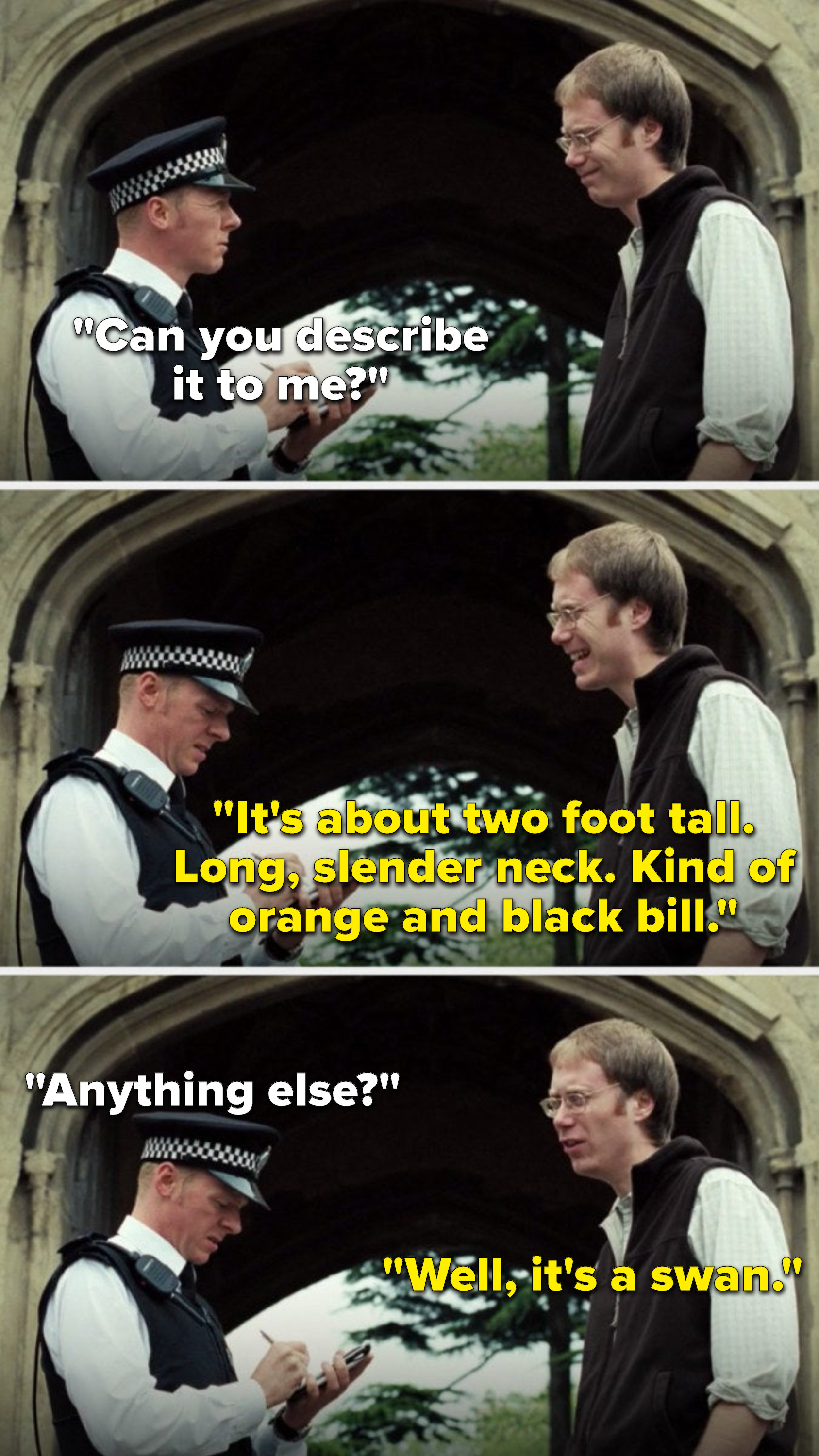 10.
The way Mr. Blower talks when Angel and Danny pull him over for speeding.

11.
The homage to Romeo and Juliet.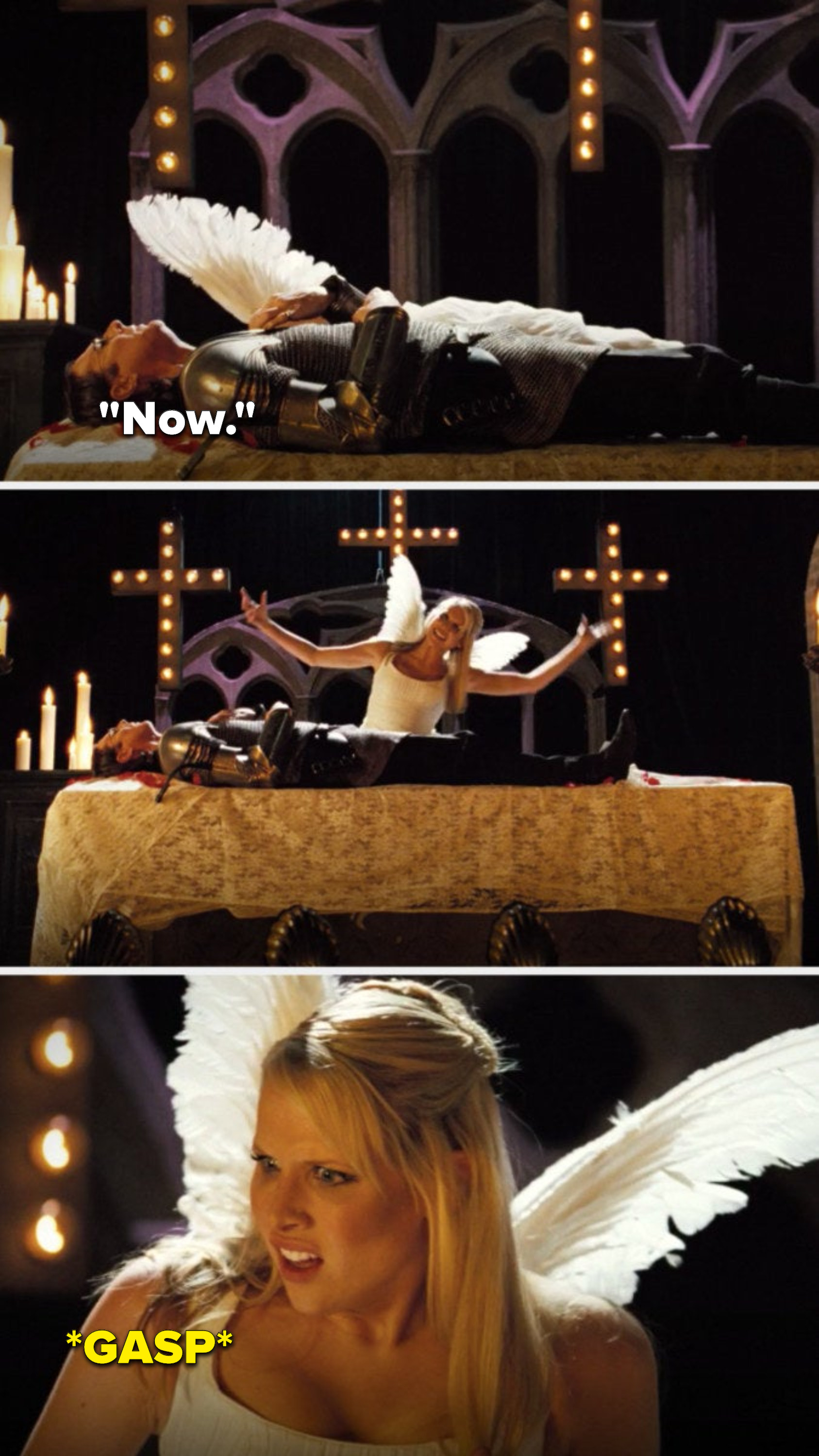 12.
Danny missing a fundamental aspect of Angel's joke.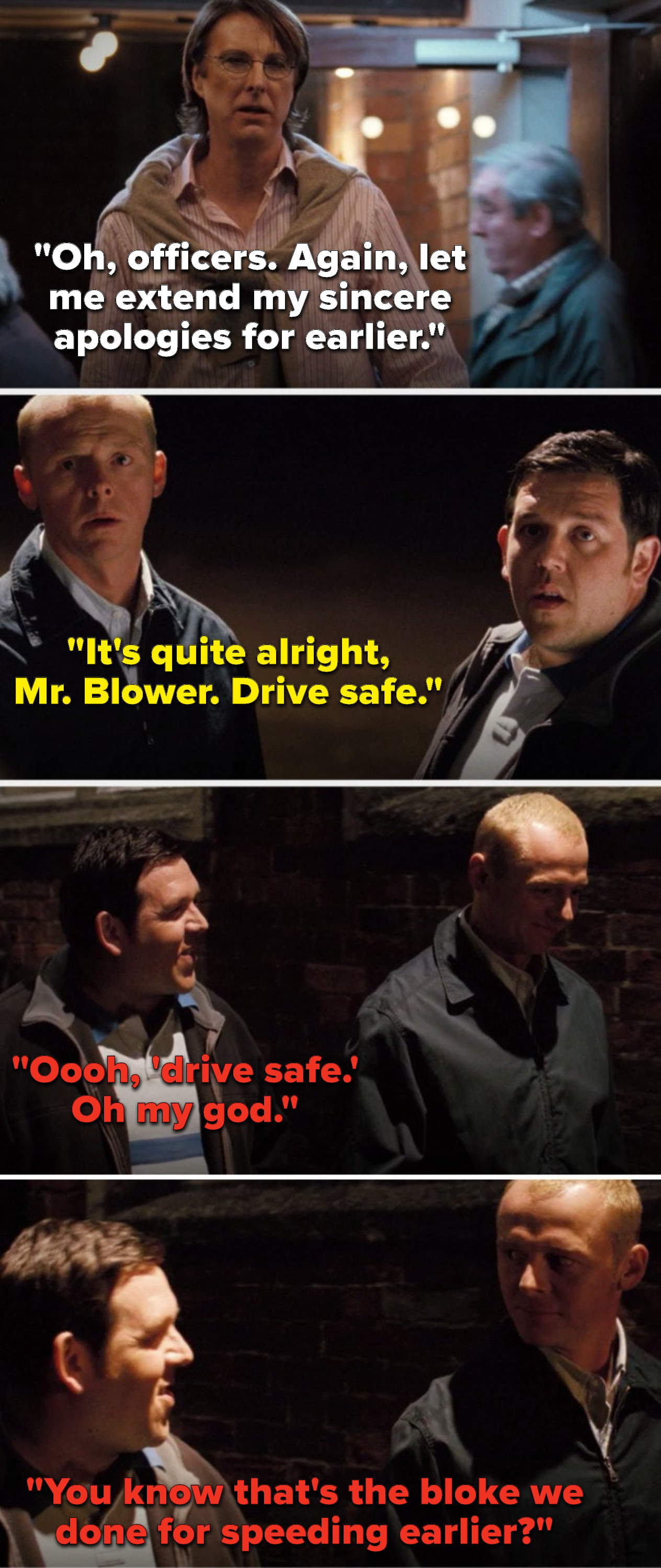 13.
"Tits."
14.
The gendered question.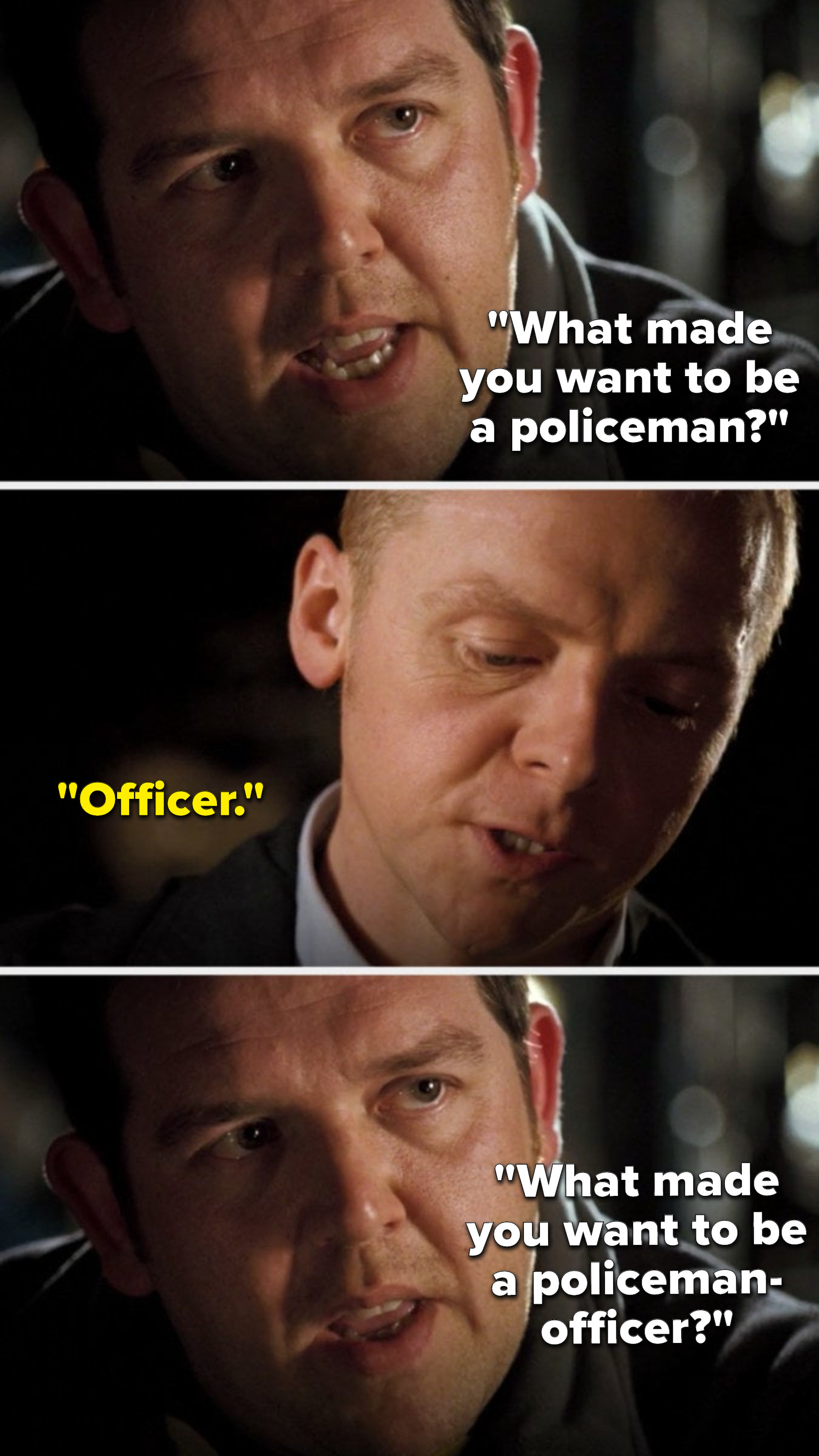 15.
Messenger being a very serious journalist at a just-burned-down home, where a person died.
16.
The glare.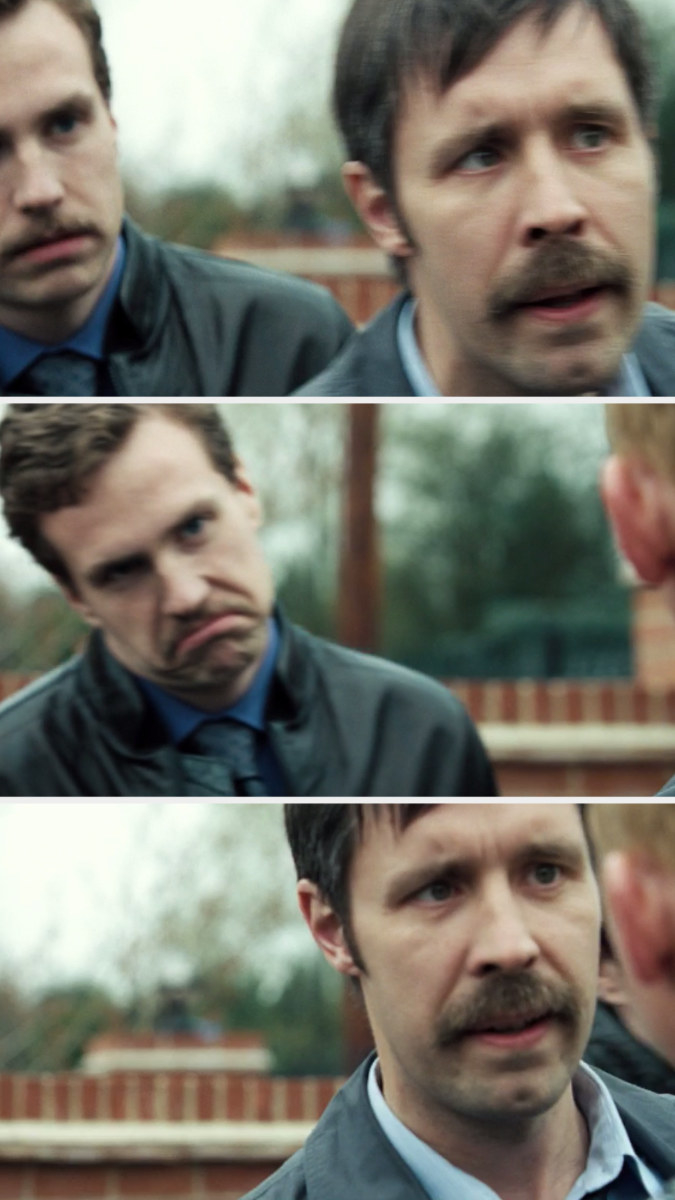 17.
This tiny one that I absolutely love.
18.
Angel and his monkey.
19.
An hour and a half in, we get the reveal that Sergeant Turner's very different moods are due to there being two Sergeant Turners.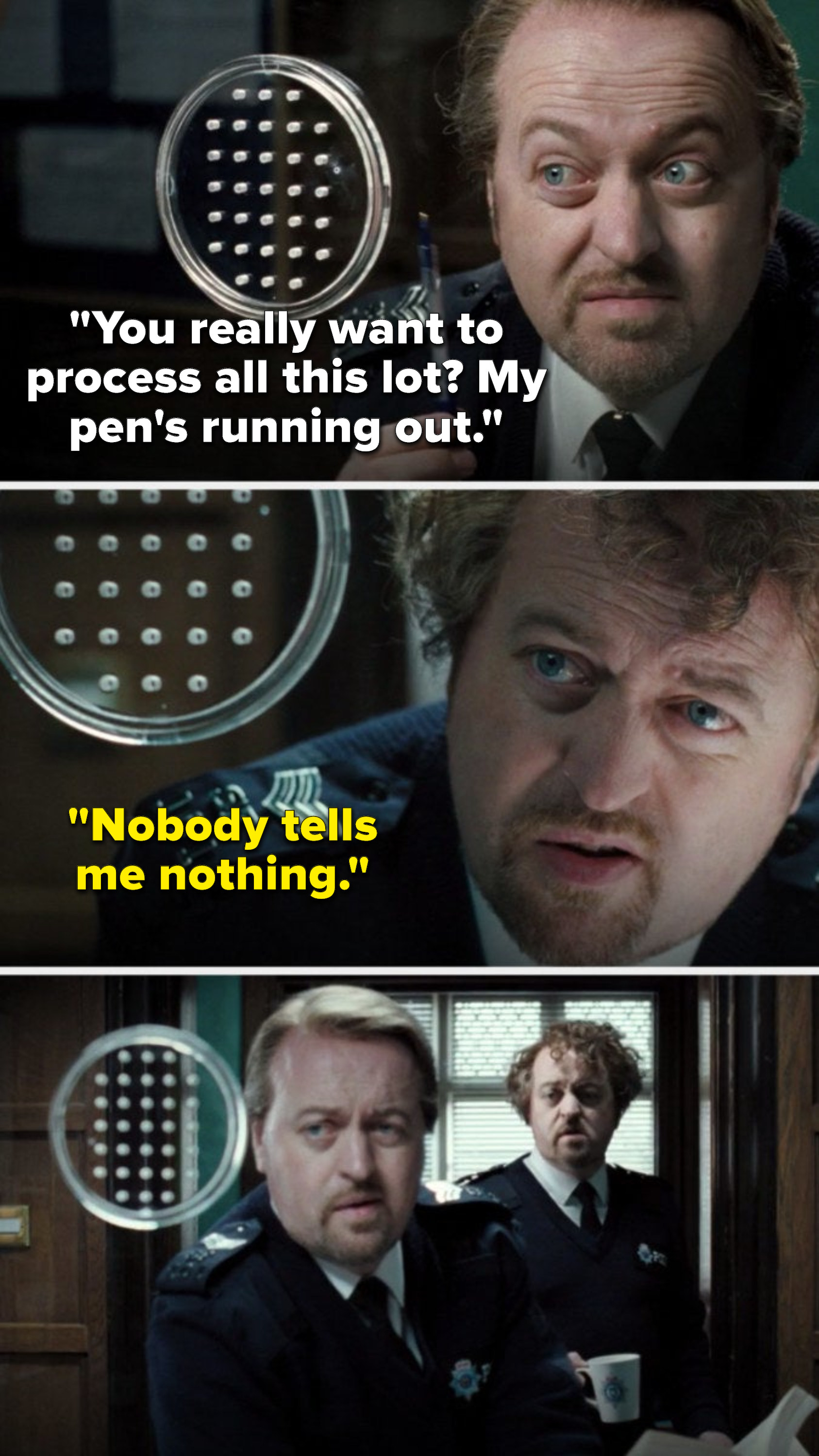 20.
The return of the fascist and the hag.
21.
The fruit attack.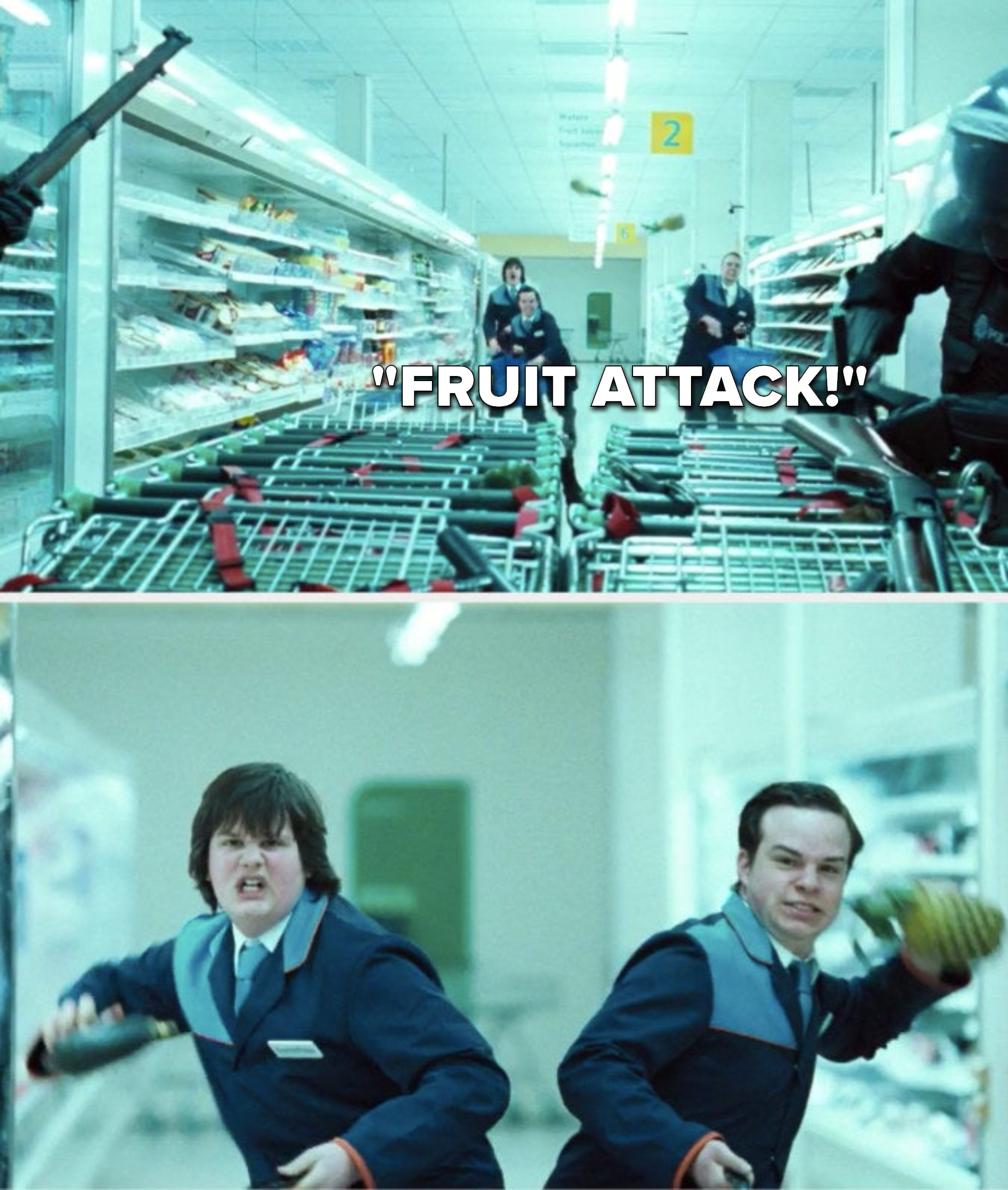 22.
The swan absolutely making the big chase scene.

23.
And finally, the planted name of the kid in the model village.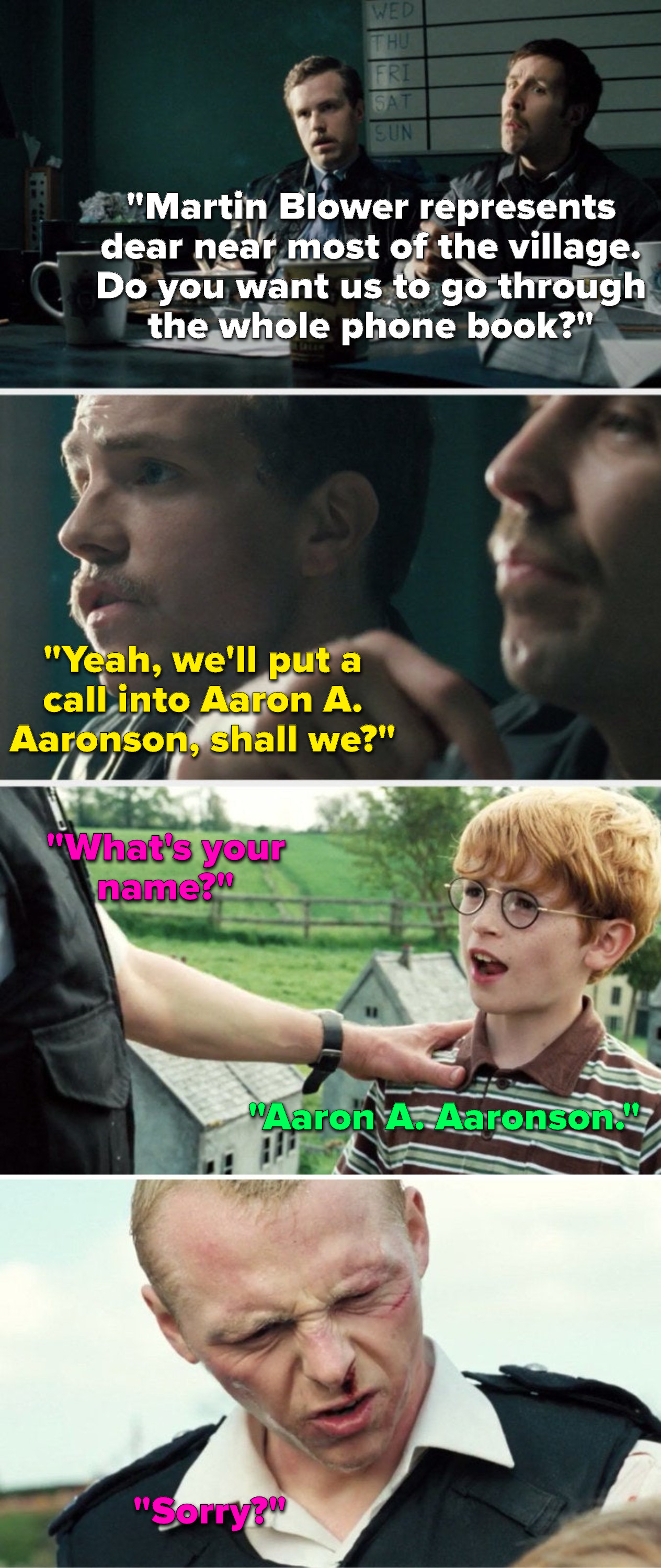 There are so many other fantastic jokes in Hot Fuzz — from the evidence locker code being 999, to everything Simon Skinner says (including "supermarché"), to, like, all of the editing — but I'll leave it here.