I am not joking or exaggerating when I say Love Island UK is one of the best television shows of all time.
Even though Love Island Series 3 is my personal favorite year of the show, Series 5 is hands-down the most perfect. Nearly every bit of it is masterfully done. If this season had been scripted, it would have won countless writing awards.
Here are just some of the reasons Love Island Series 5 is arguably the best season of television ever made.
1.
First off, of course, when Tom thinks it'll be interesting to see if Maura is all mouth or not, and her feminism slaughters his misogyny. Oh my god, this is good TV.
2.
Ovie. Just all of Ovie.
3.
When Jordan tries to get with India two days – TWO DAYS – after asking Anna to be his girlfriend. Mr. Fucking Boyfriend.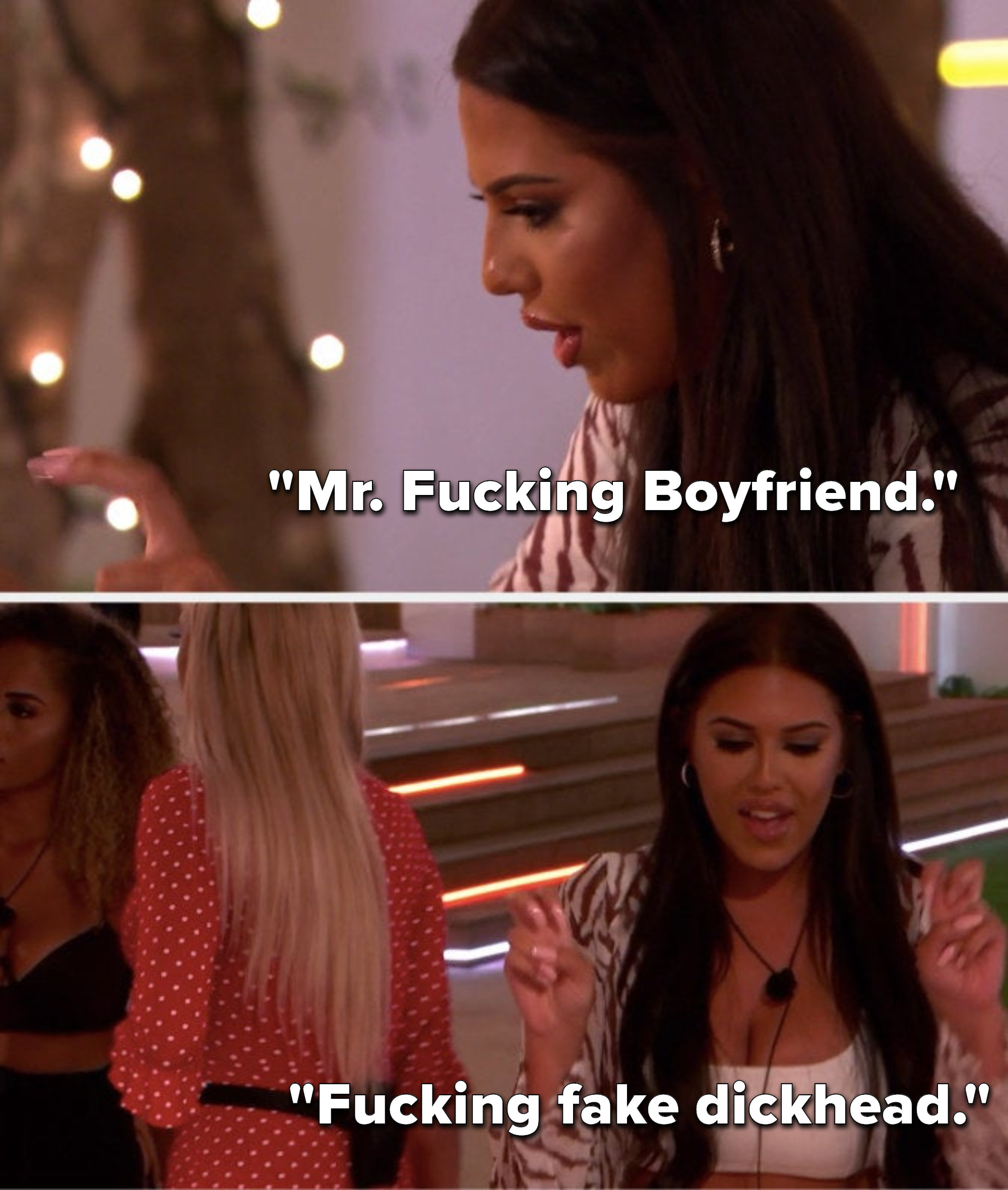 4.
And Greg's response to learning Jordan's plan around Anna and India.
5.
The Salmon, AKA the greatest way to jump in the pool. Shoutout to Chris for this magic.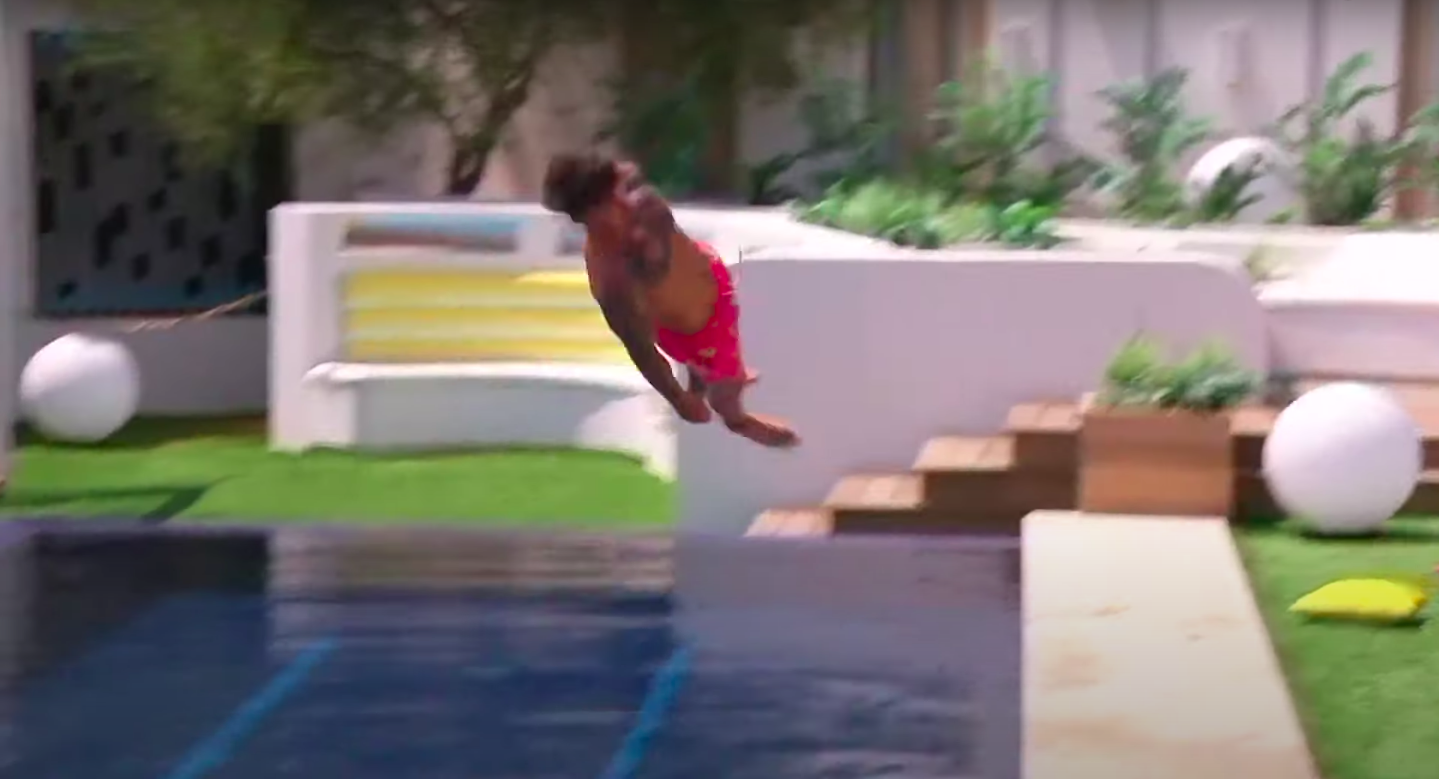 6.
The sandwich Tommy makes for his date with Maura.
7.
Curtis in the heart rate challenge, which correctly reminded the internet of the lemur from Madagascar.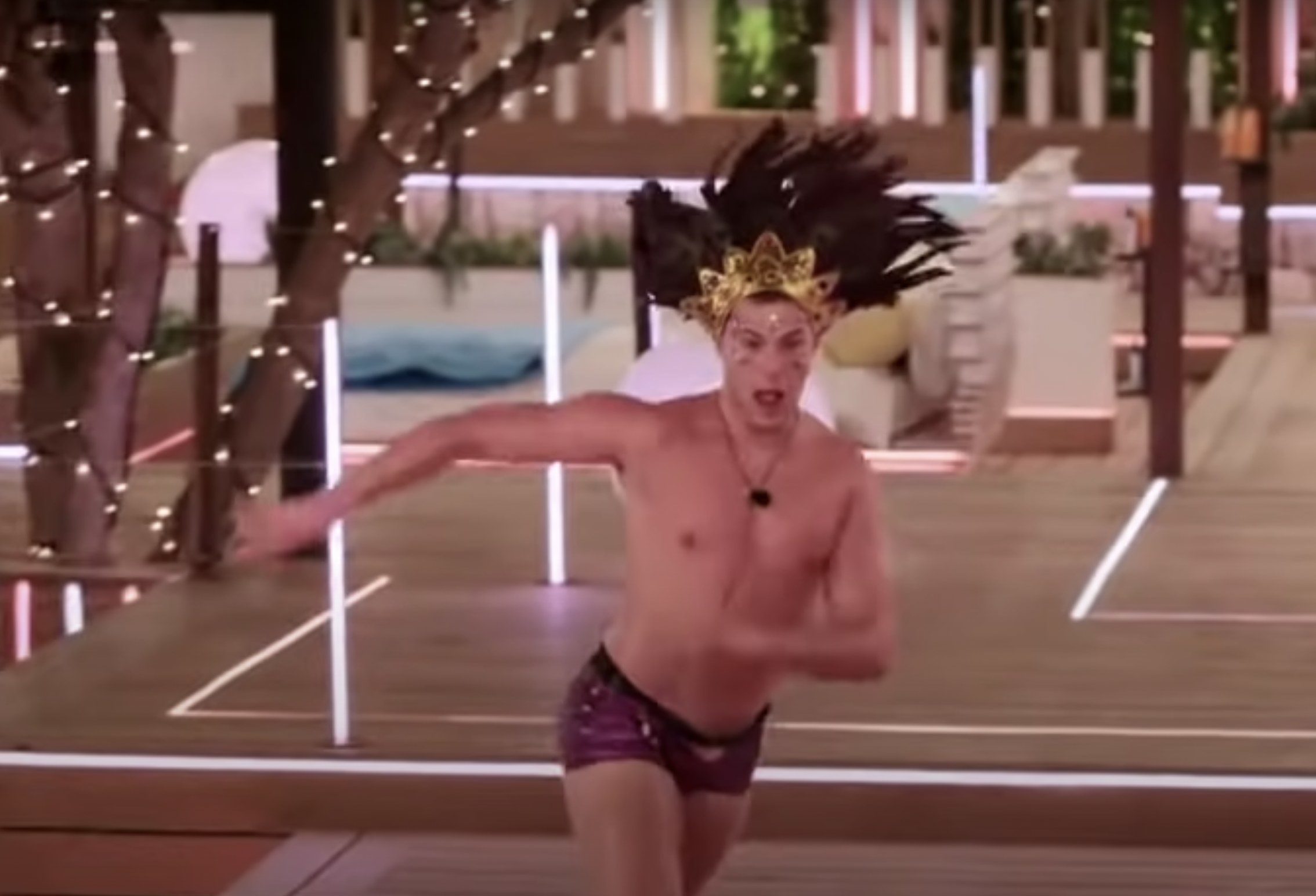 8.
What Joanna says to Michael when she gets eliminated.
10.
And Michael trying to pretend that he was talking about Amber when he said he found what he was looking for on Love Island the night Joanna left.
13.
Fanny Flutters.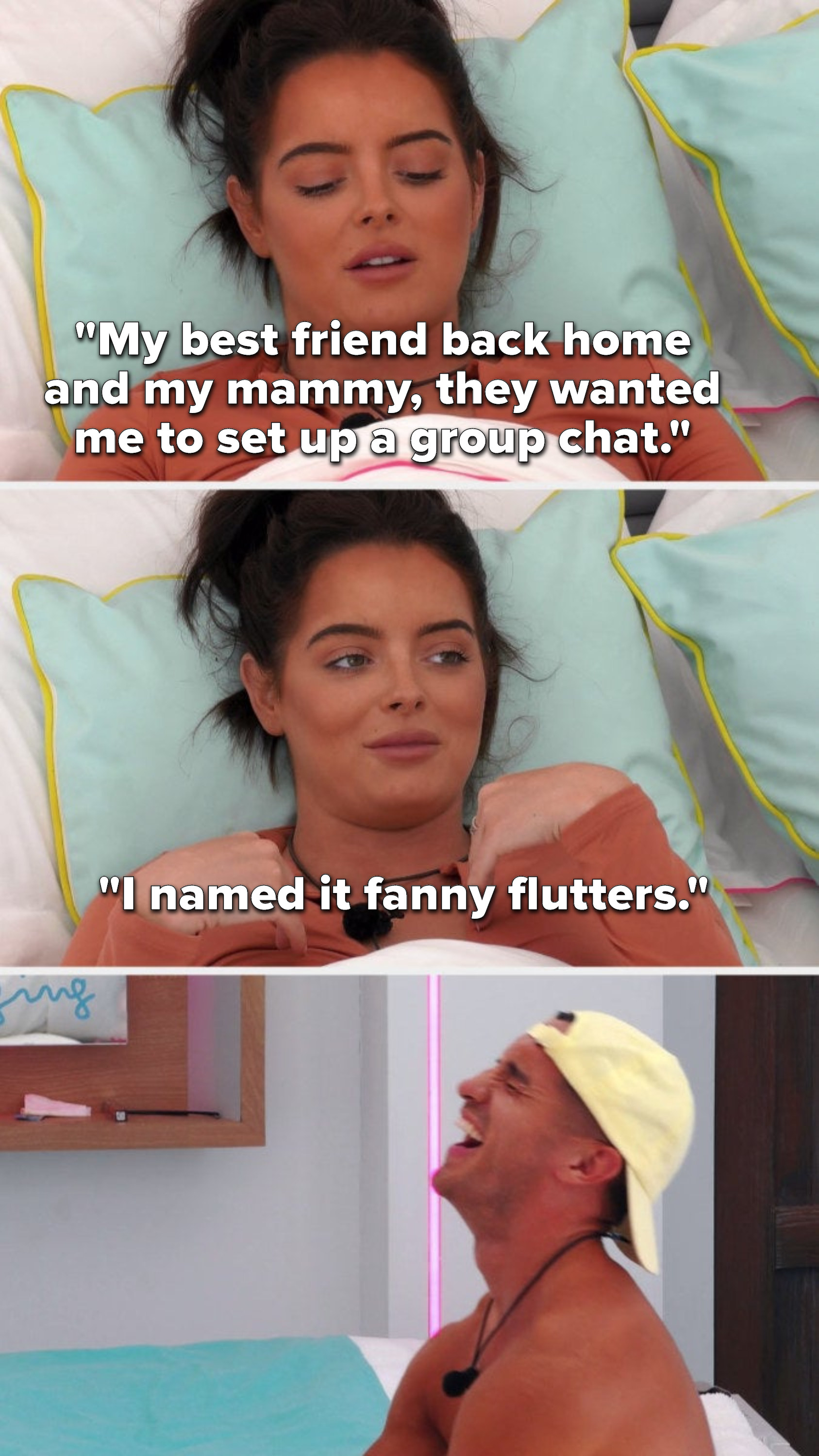 14.
When Anton thinks that Anna is going to choose him in the recoupling, but, alas.
15.
Oh, and when Anton gives his number to the shop assistant.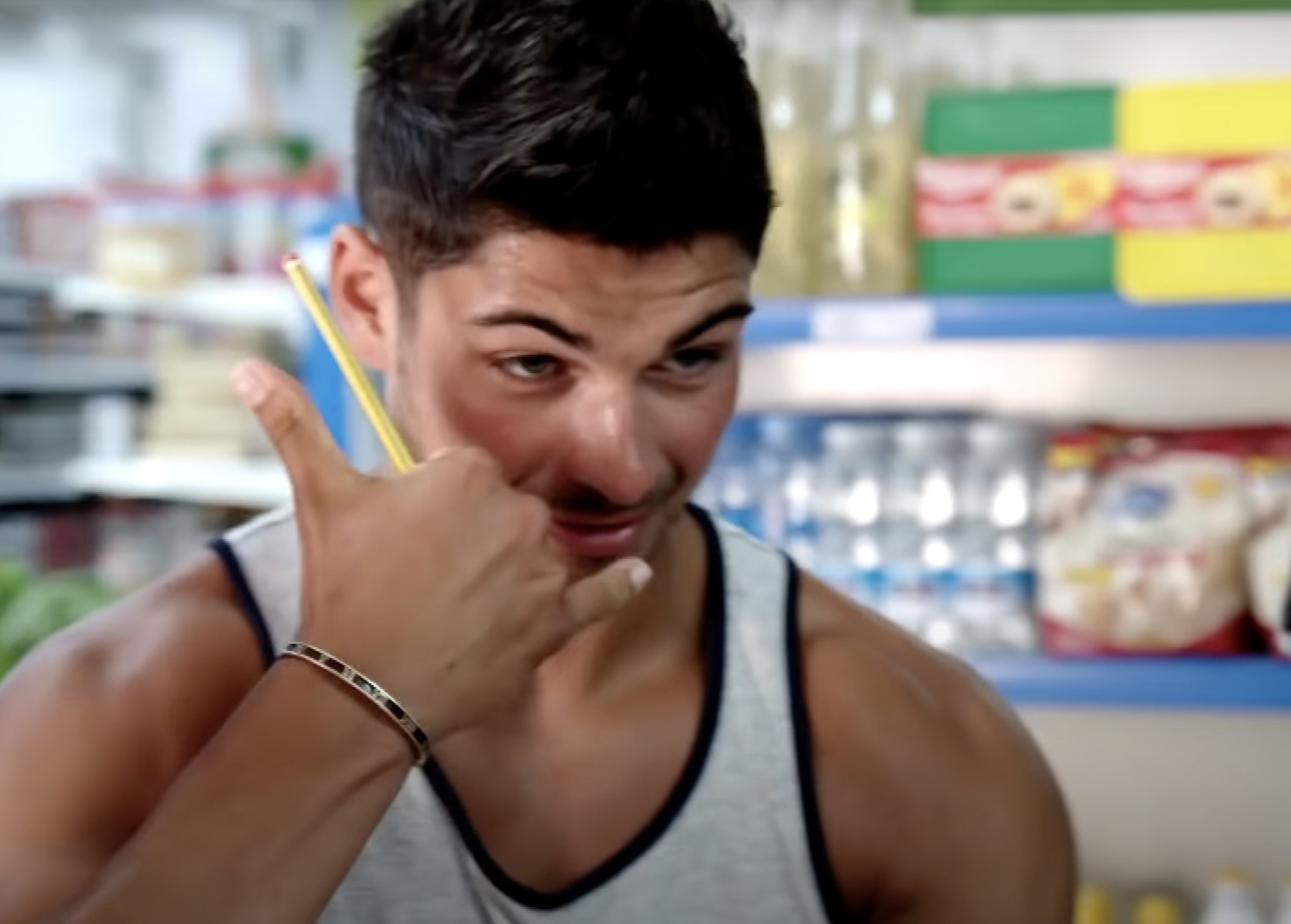 16.
And when he cries at Craig David.
17.
The Eagle, a sex position that no one in the world has heard of other than Curtis.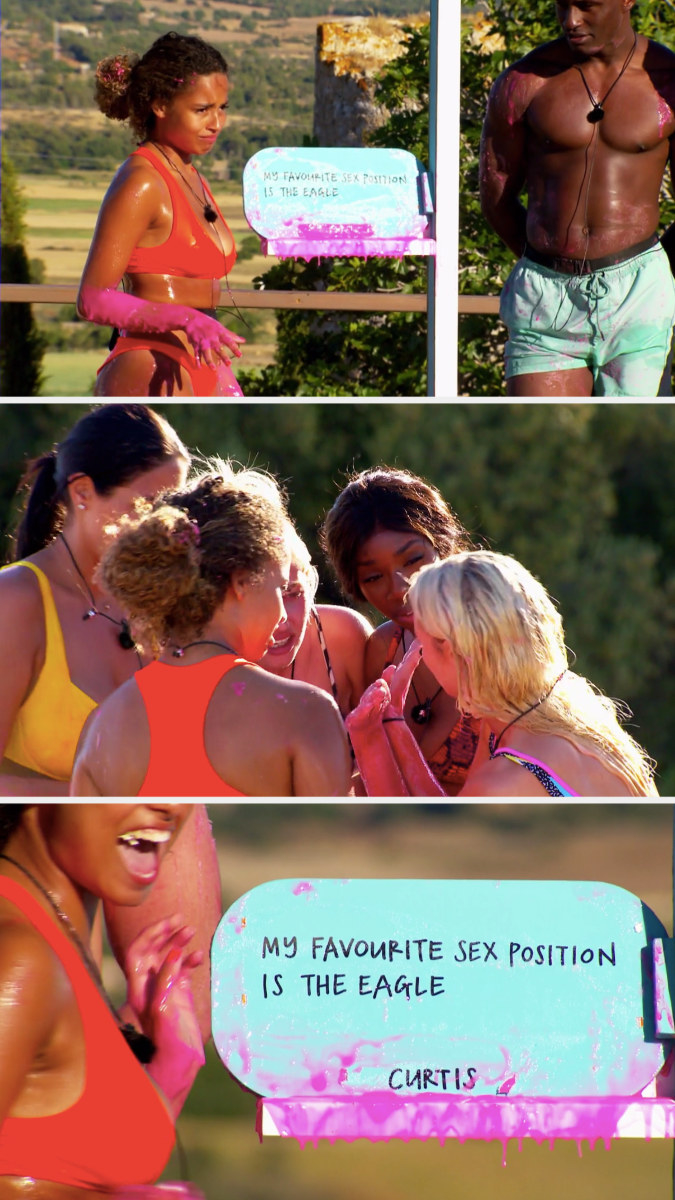 18.
Yewande being absolutely done with Danny and his nonsense around Arabella.
20.
Curtis thinking he's in a movie 24/7.
21.
Including in the kissing challenge when he thinks Arabella is Amy and he says, "Great connection, it's a 10."
22.
When Amy gets angry at Curtis, her half-boyfriend, for what he did at Casa Amor, and she delivers the most devastating quote of all time.
23.
When Curtis says he doesn't cuddle with Amy in the morning because, "I also want to be the person that gets up and makes everyone a coffee so everyone's ready for the morning."
24.
And Amy voluntarily leaves the show to save herself and make it easier for Curtis to be happy.
25.
Whenever Ovie says, "Message!"