I Really Want To Talk About How Amazing The "Bridgerton" Wedding Episode Is, And Here's Why
Daphne and Simon love to look at each other with meaning, don't they?
So, Bridgerton. I thought it was a fun show that lacked...something. But there's one episode that is truly faultless.
Episode 5, "The Duke and I" is outstanding. It's the best version of Bridgerton: a soapy, fun, soft, self-aware drama. With beautiful costumes.
Fun fact: Book one of the Bridgerton book series is called "The Duke and I!"
Here are 27 moments from the episode that prove its perfection.
1.
Right at the beginning, when we feel the intensity of Daphne rushing to get back into bed. She has just gotten back from agreeing to marry Simon (they have to get married because someone saw them kiss in a garden). She was also just at a duel, but that's for another time.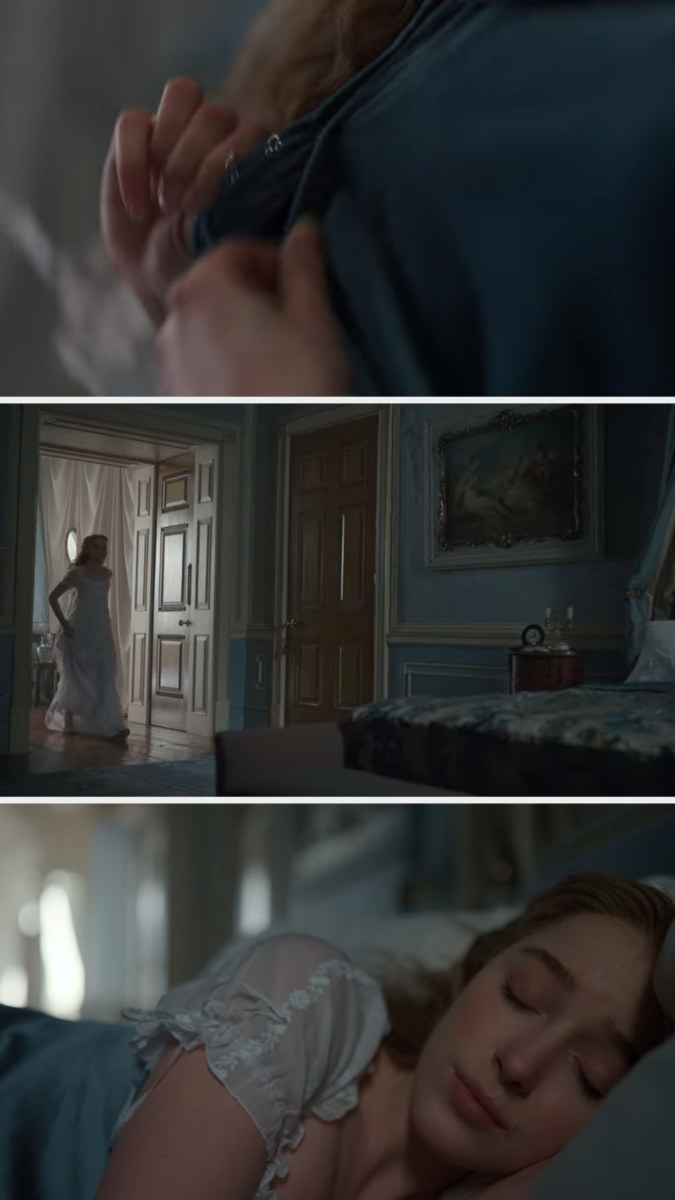 2.
When Daphne's mom thinks she's engaged to the Prince, who she knew Daphne didn't love.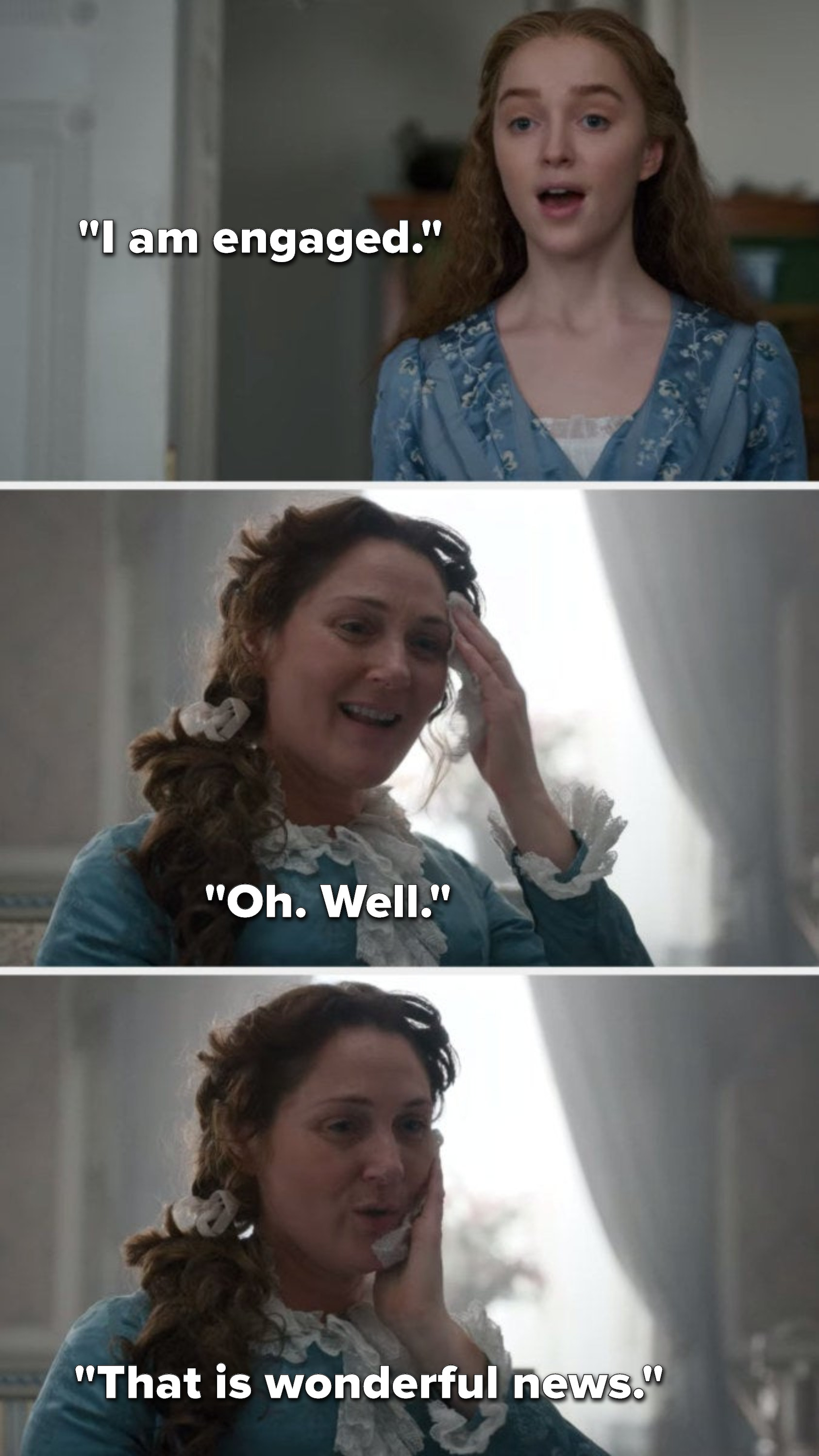 3.
When Daphne's mom finds out Daphne's marrying the Duke.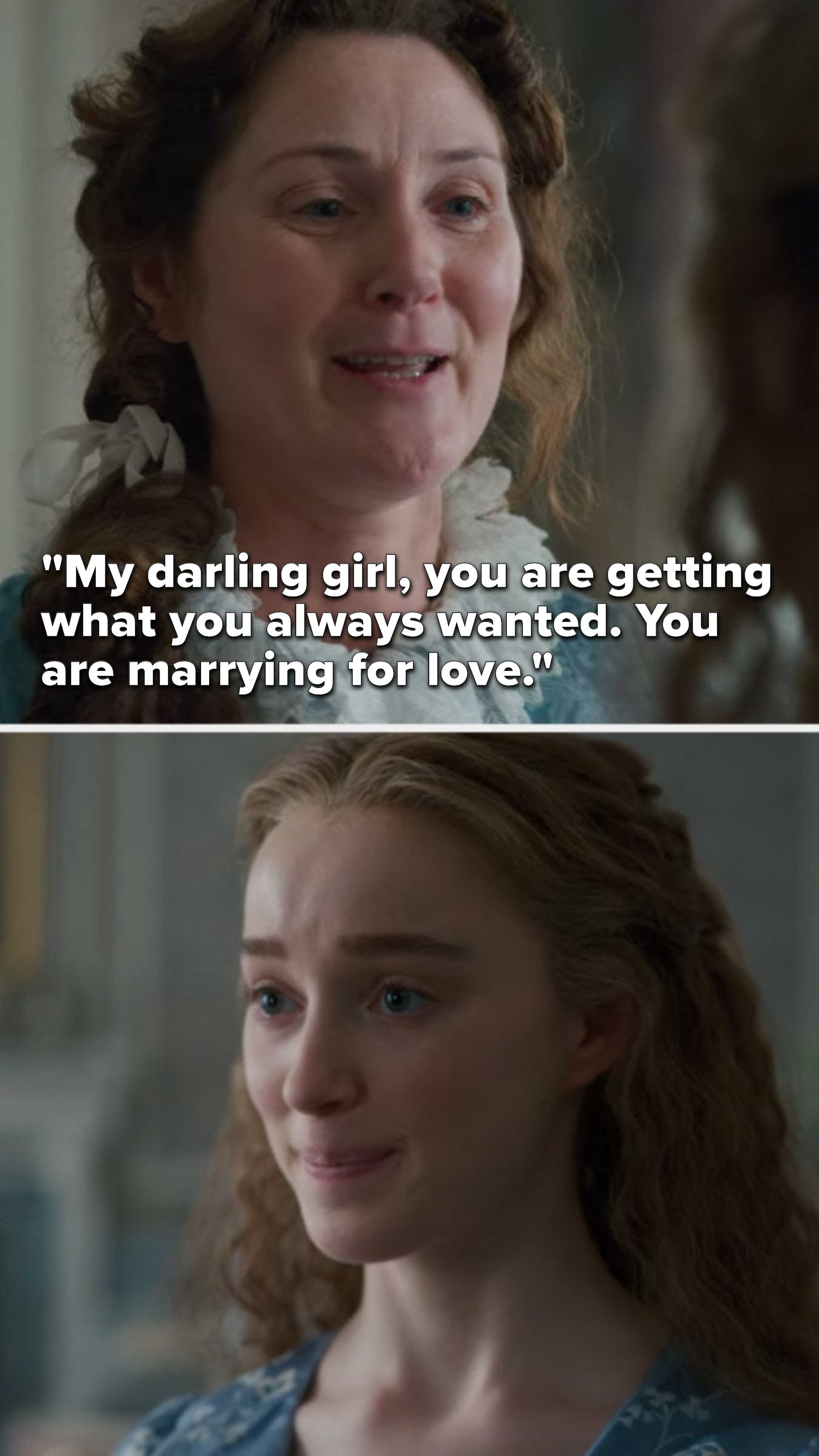 4.
When Daphne and the Prince say goodbye in such a respectful way.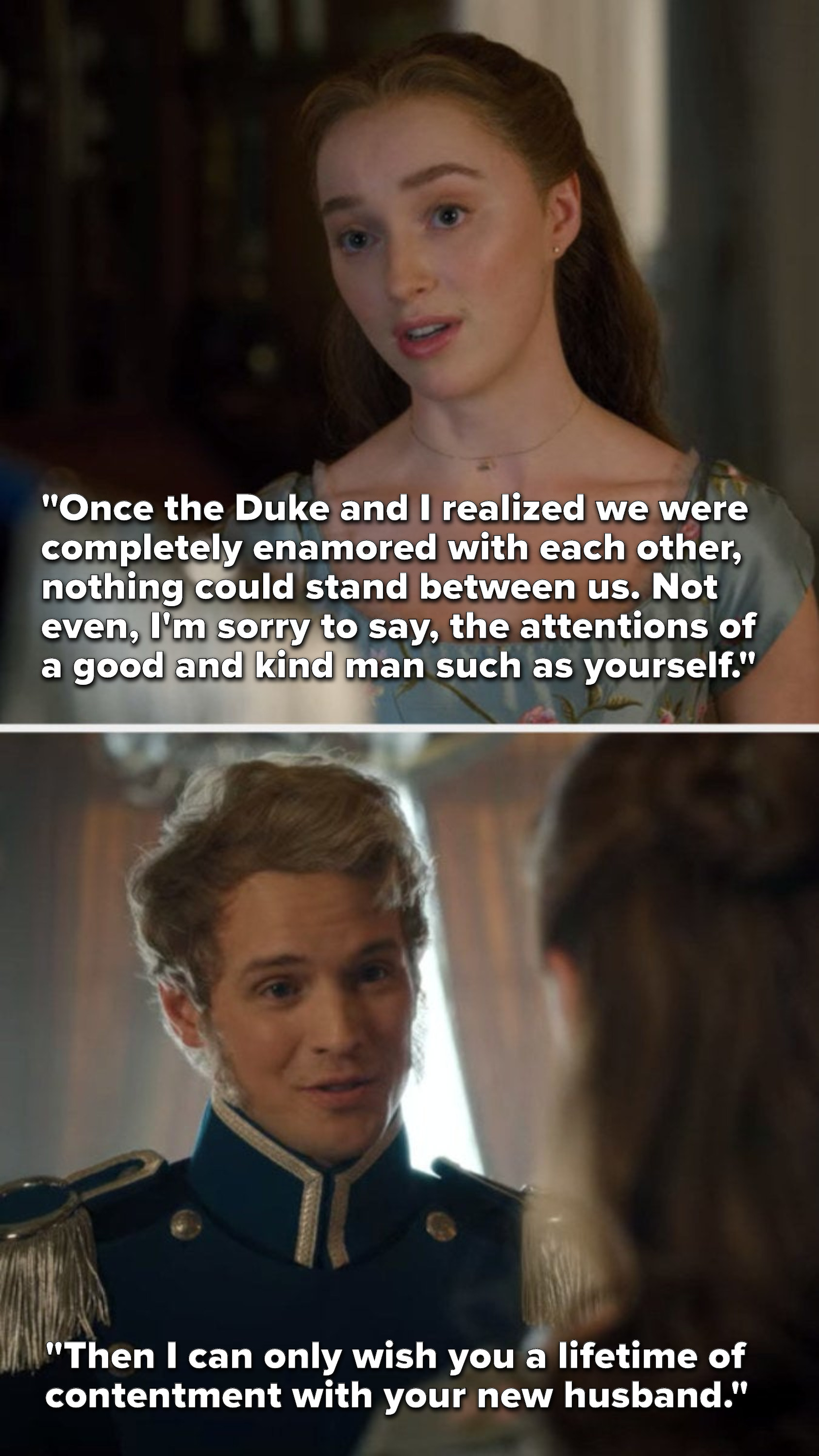 5.
When Daphne and Simon see each other again. They ~look at each other~ a lot in this episode and it's great every time.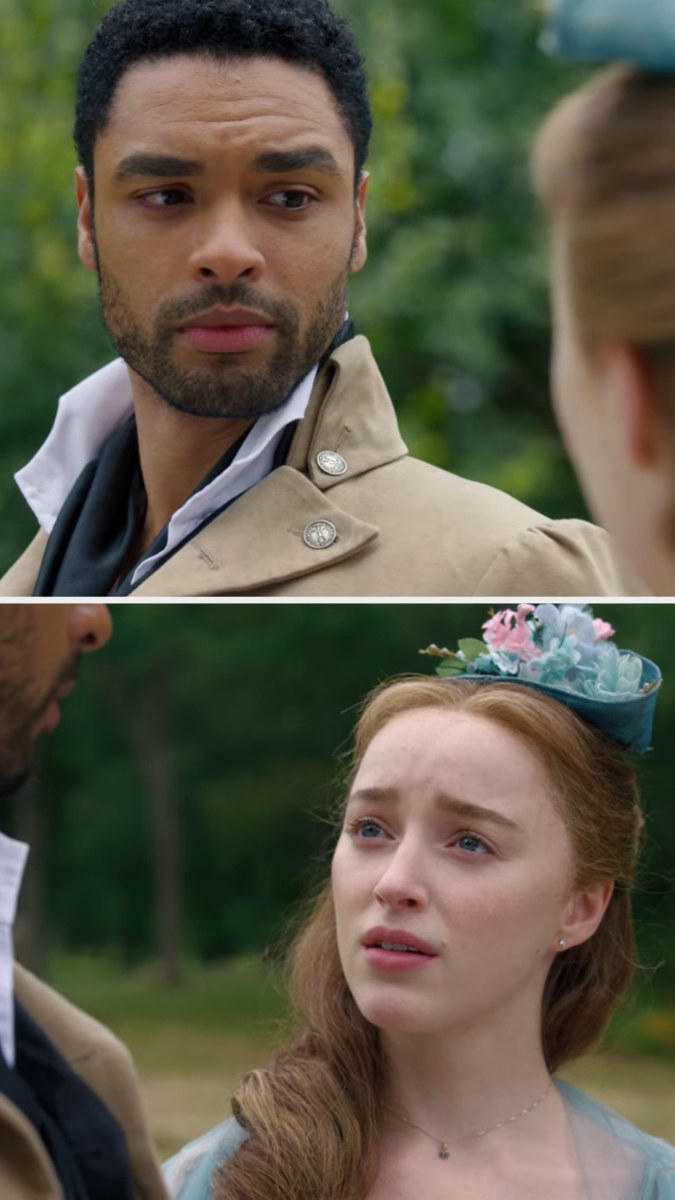 6.
When blonde lady — Cressida — fully establishes the stakes of the situation like the true villain she is.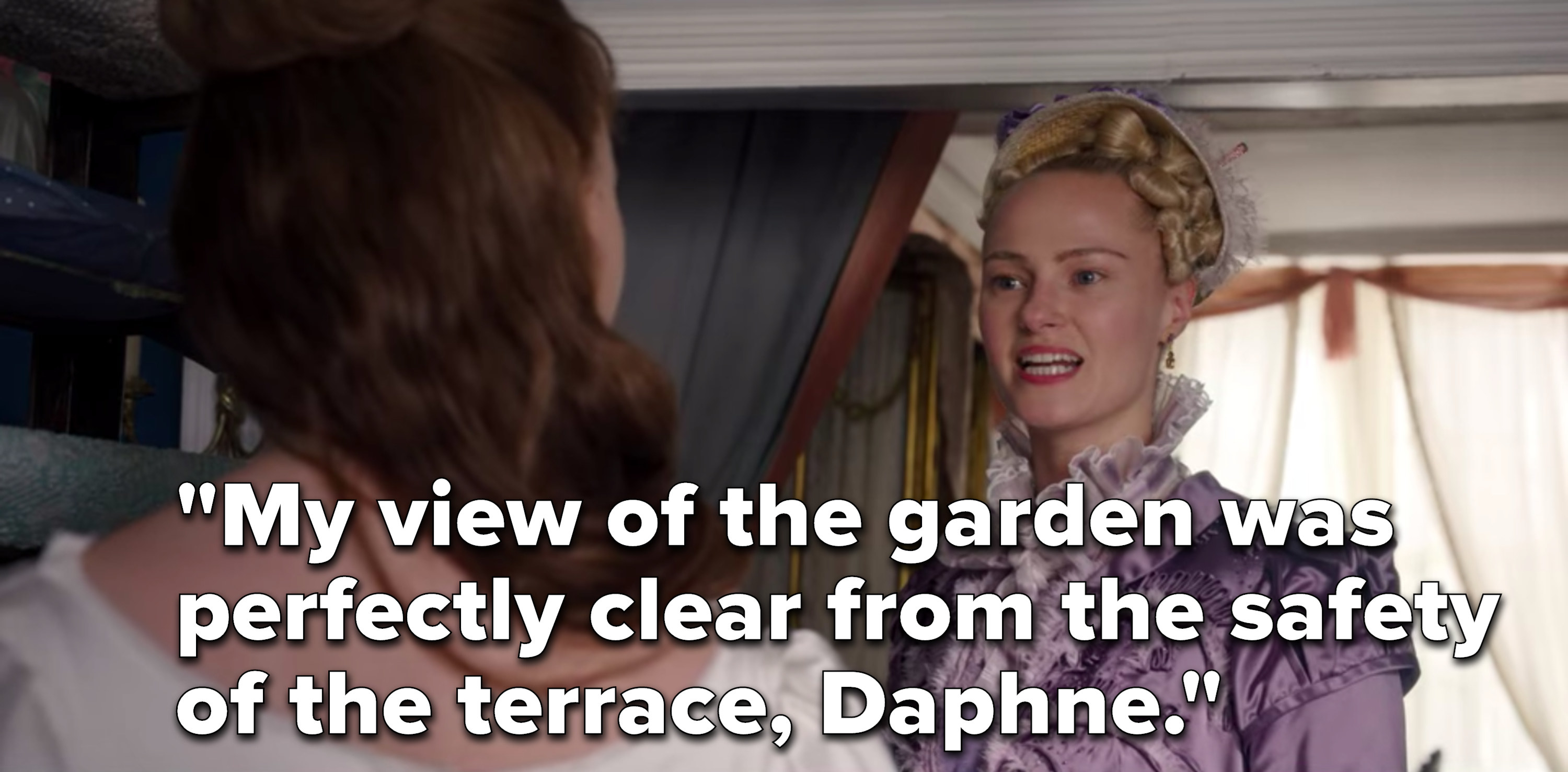 7.
When we see the party where people — including two men — are having sex in whatever way they consensually want! Yay for that! I'm not gonna put a picture here 'cause it's like mid mid-sex, so instead here's a picture of Billy Crystal hosting the 2012 Academy Awards.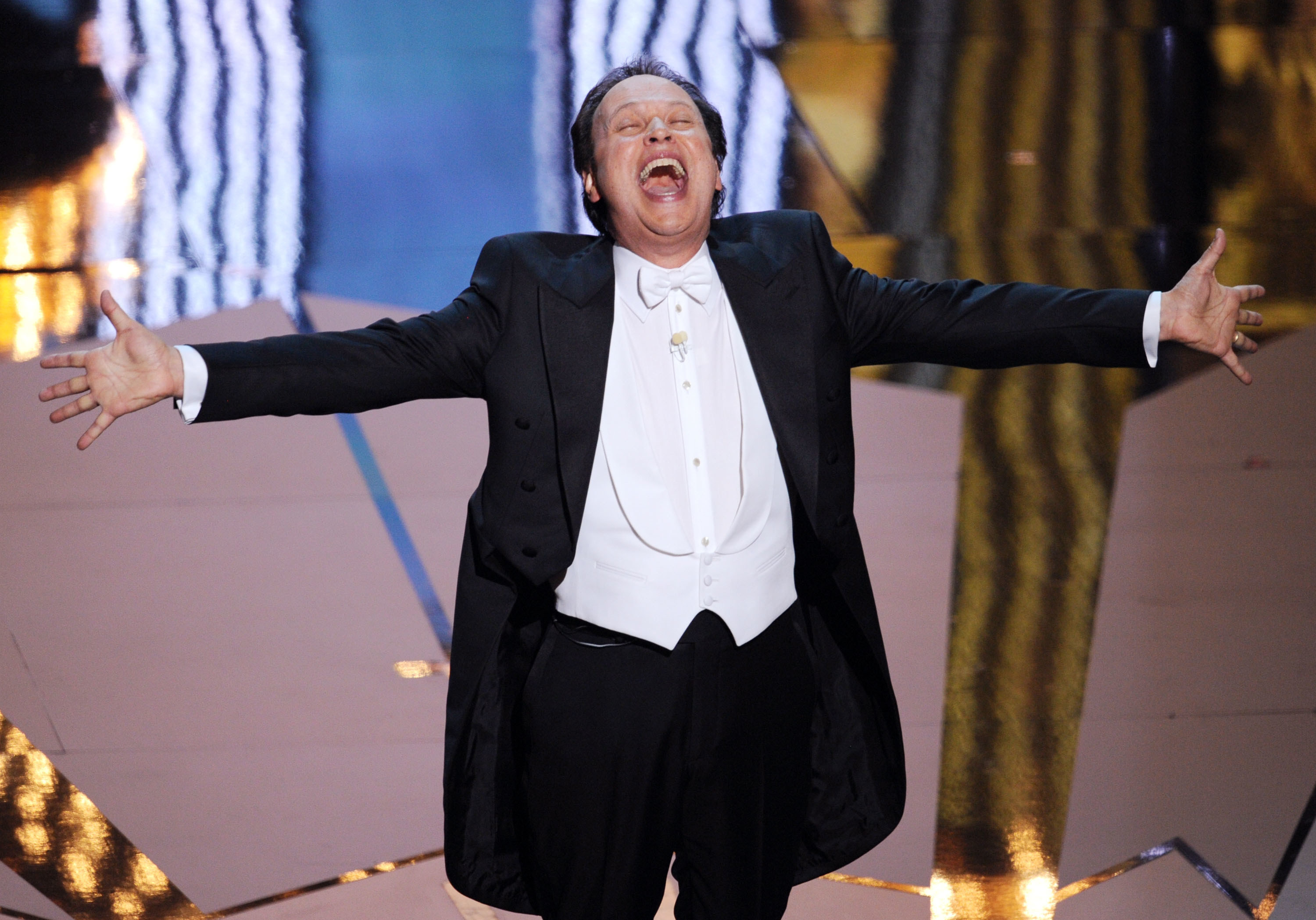 8.
When Simon is drunk and distraught, but not for himself. For Daphne.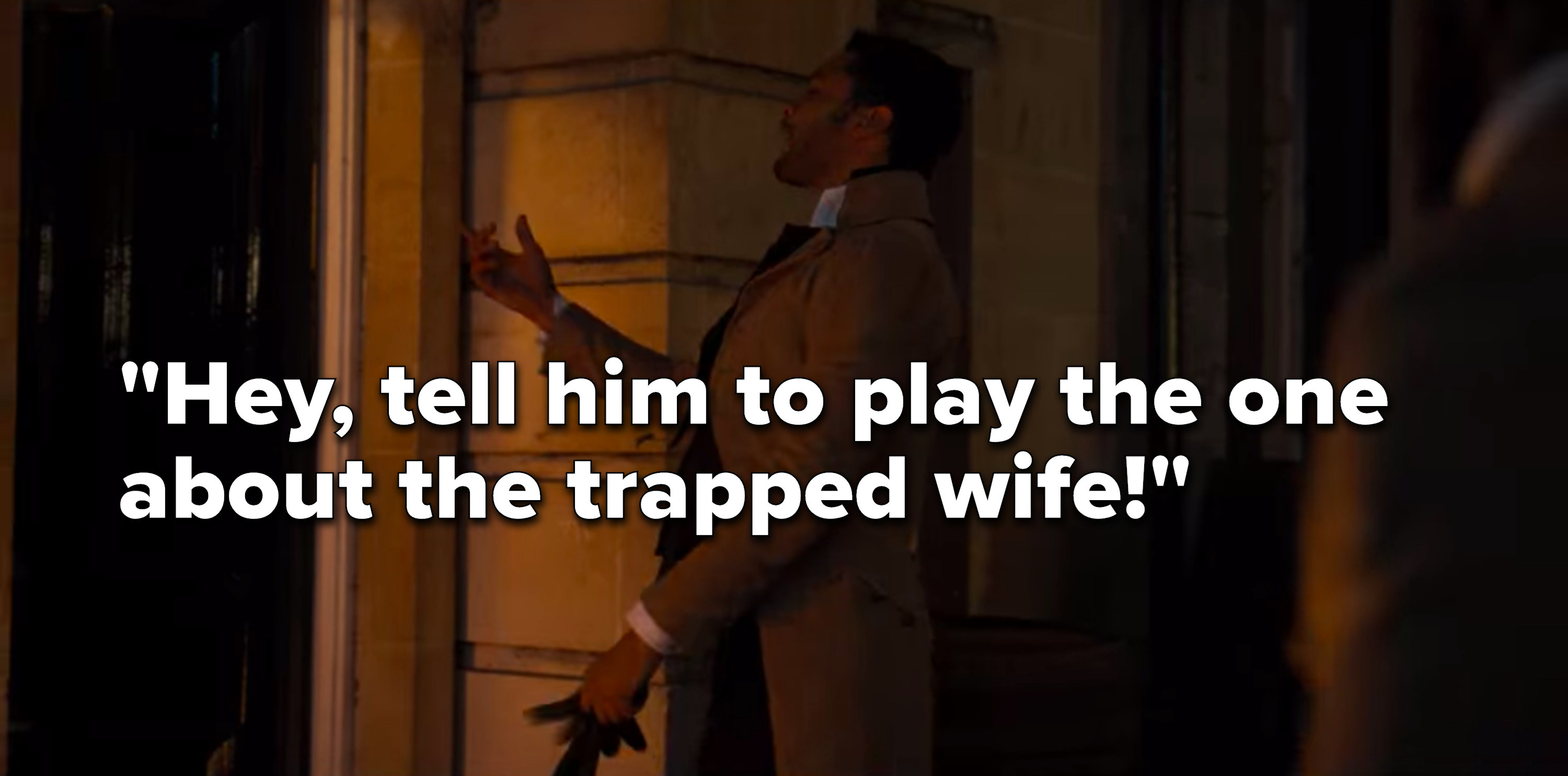 9.
When Marina turns calculating.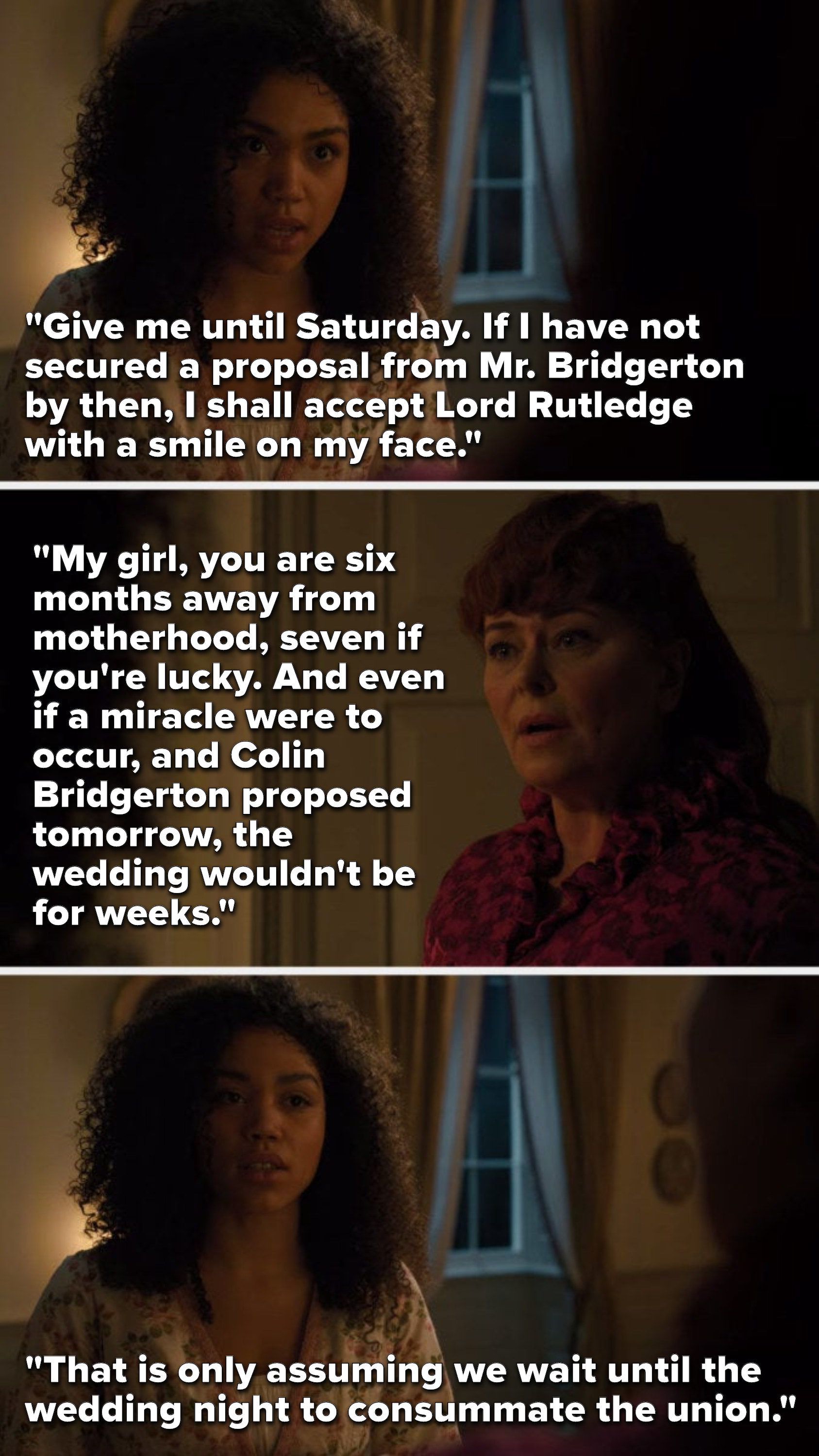 10.
When Queen Charlotte gets to be with her husband, King George III, for the first time in a long time, and their love is so clear, but then he losses "lucidity" again. What a scene.
11.
When Daphne says that Simon physically can't have kids. We know it's not physical — he's just choosing to not have children — so the dread of her inevitably finding out the truth fully cements itself in the season.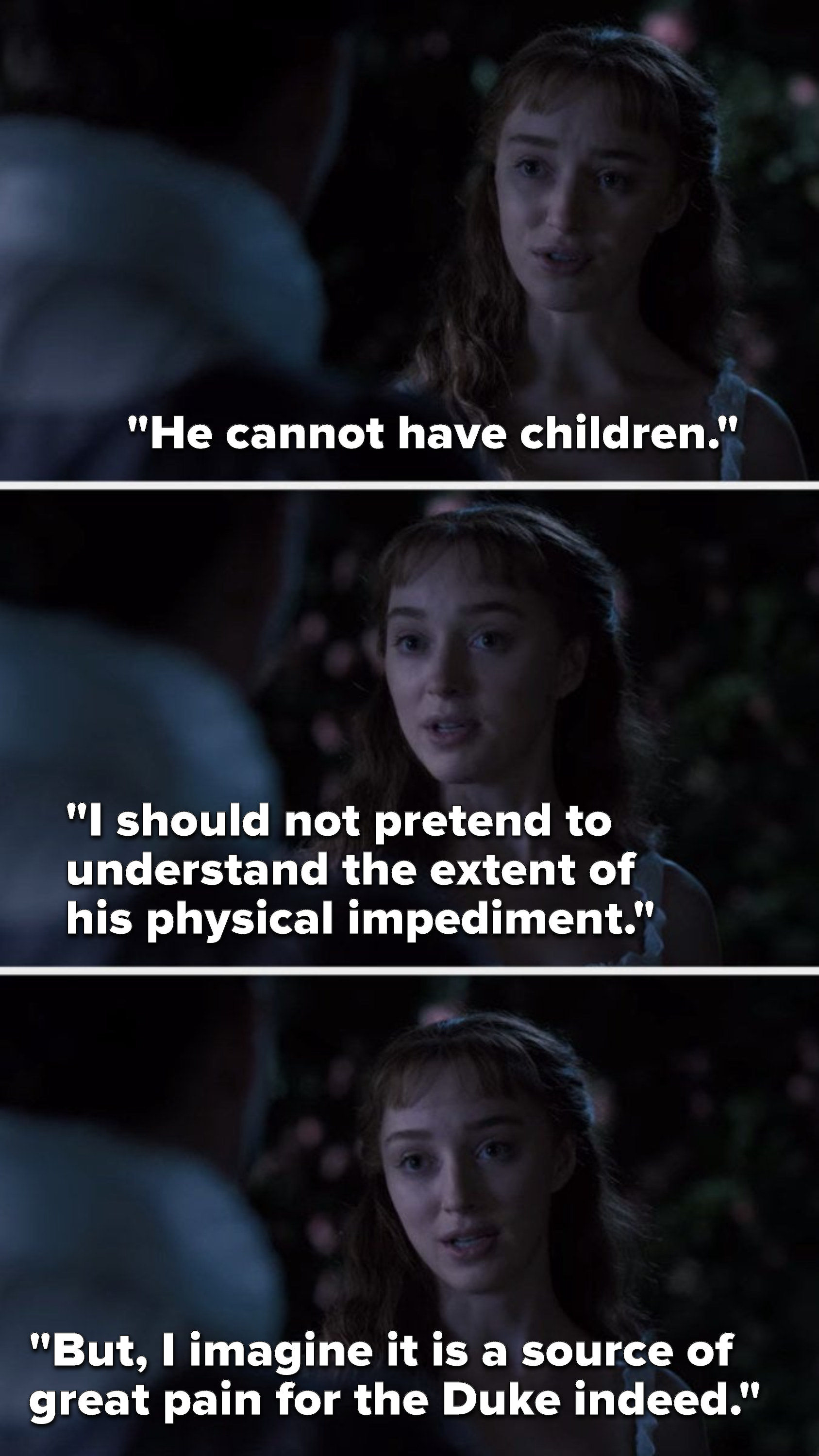 12.
When Daphne and Simon go to the Queen to plead their case for an immediate marriage license.
13.
And when we cut to their wedding perfectly.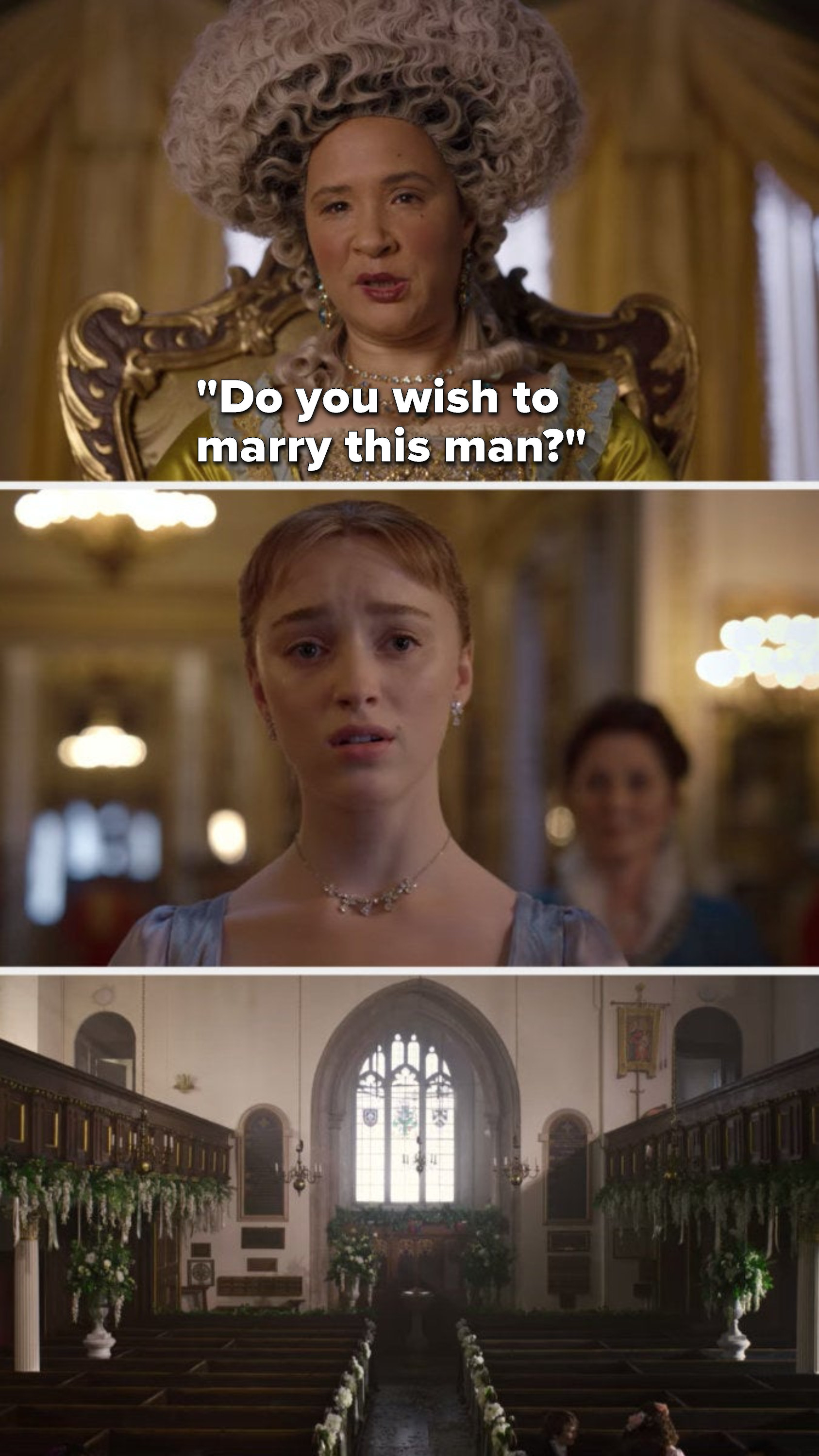 14.
And when we see Simon's face.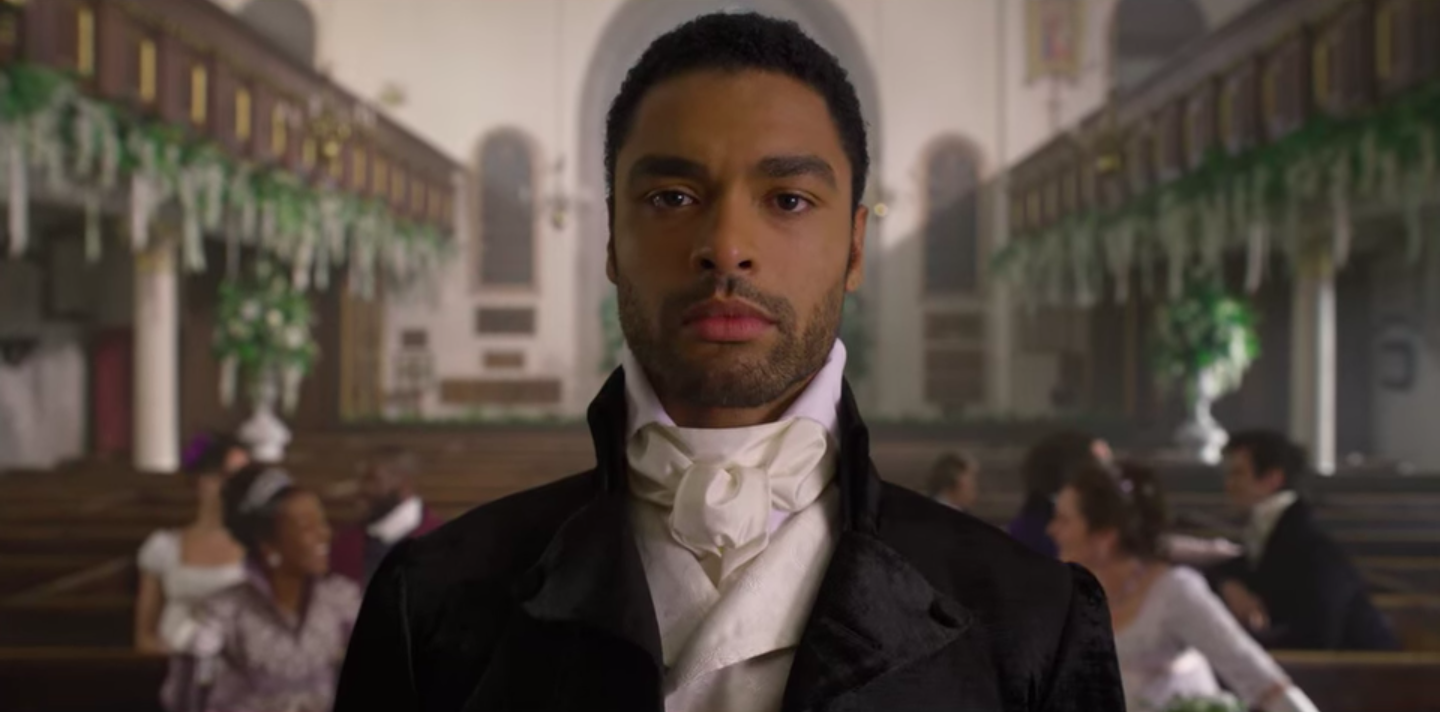 15.
When they get married and have one of those #looks.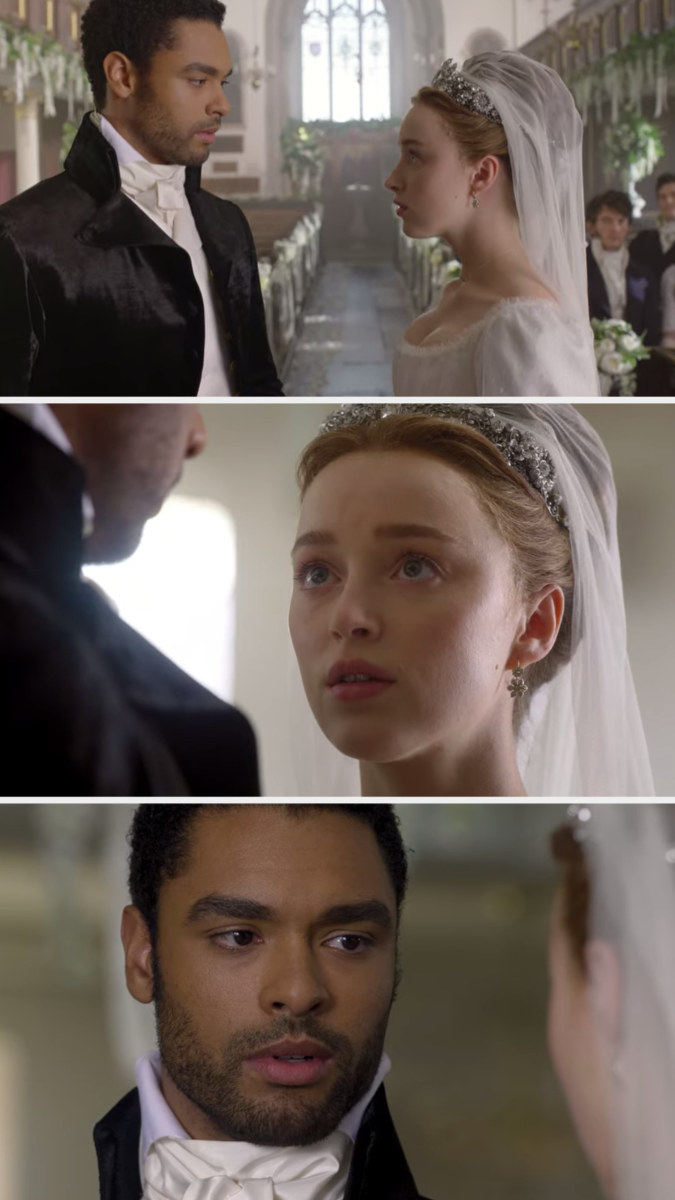 16.
When blonde lady does some verbal gun lowering and Daphne gives her a look I find so funny.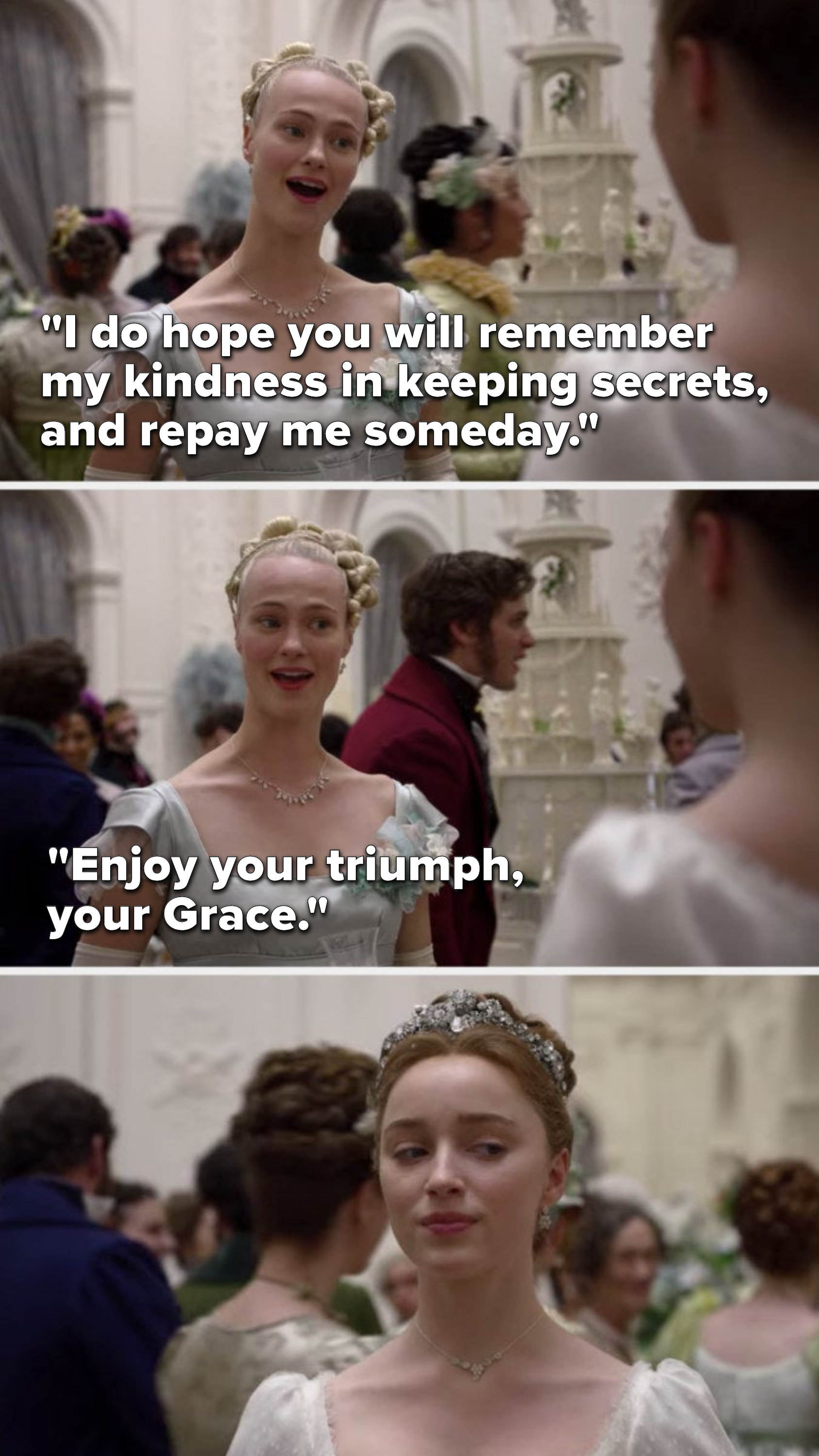 17.
When Marina tries to seduce Colin, but he won't do it because he's respectful. Then he proposes.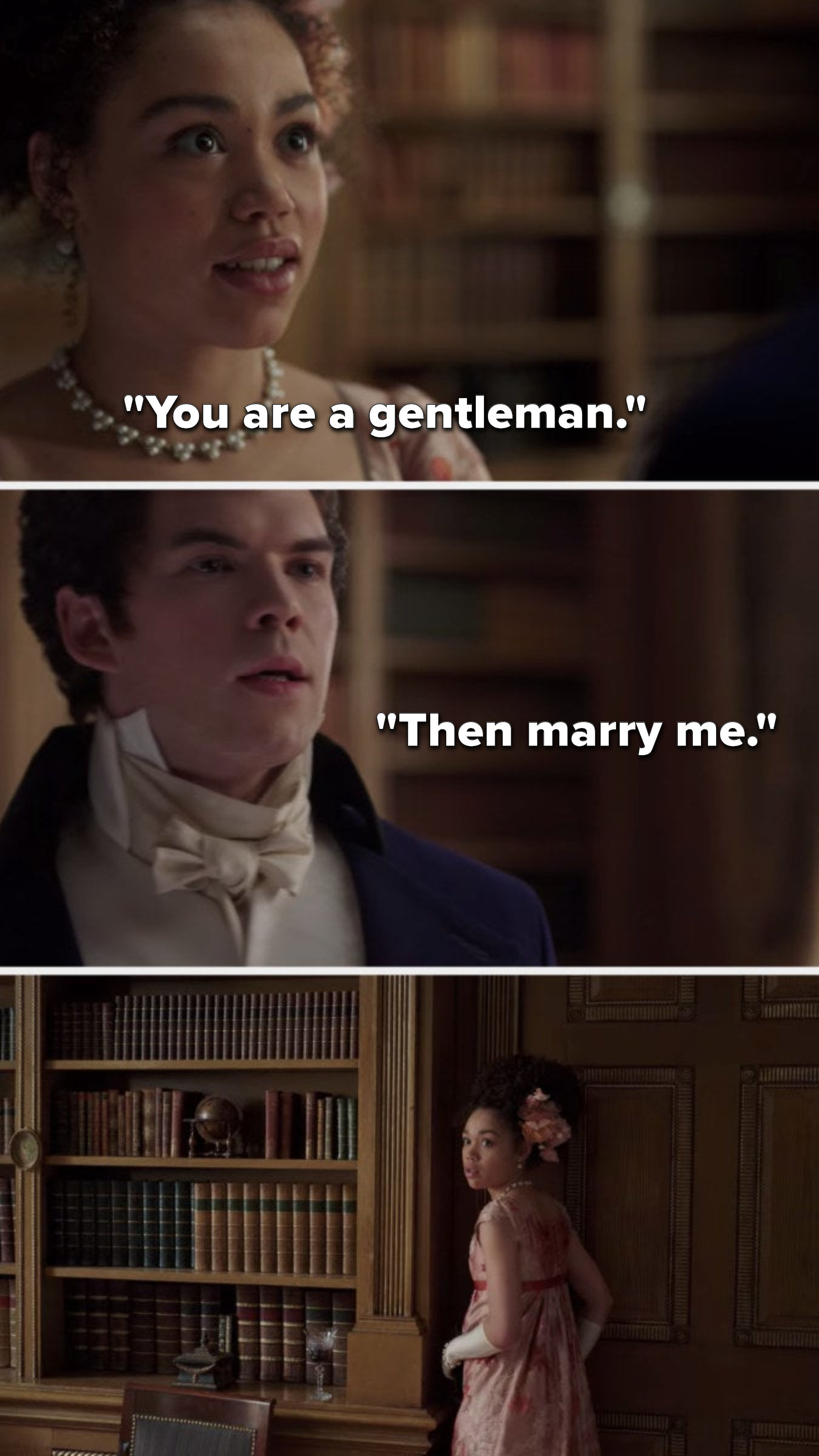 18.
When Daphne's mom sits down with her to tell her about "the marital act" and tells her, like, zilch.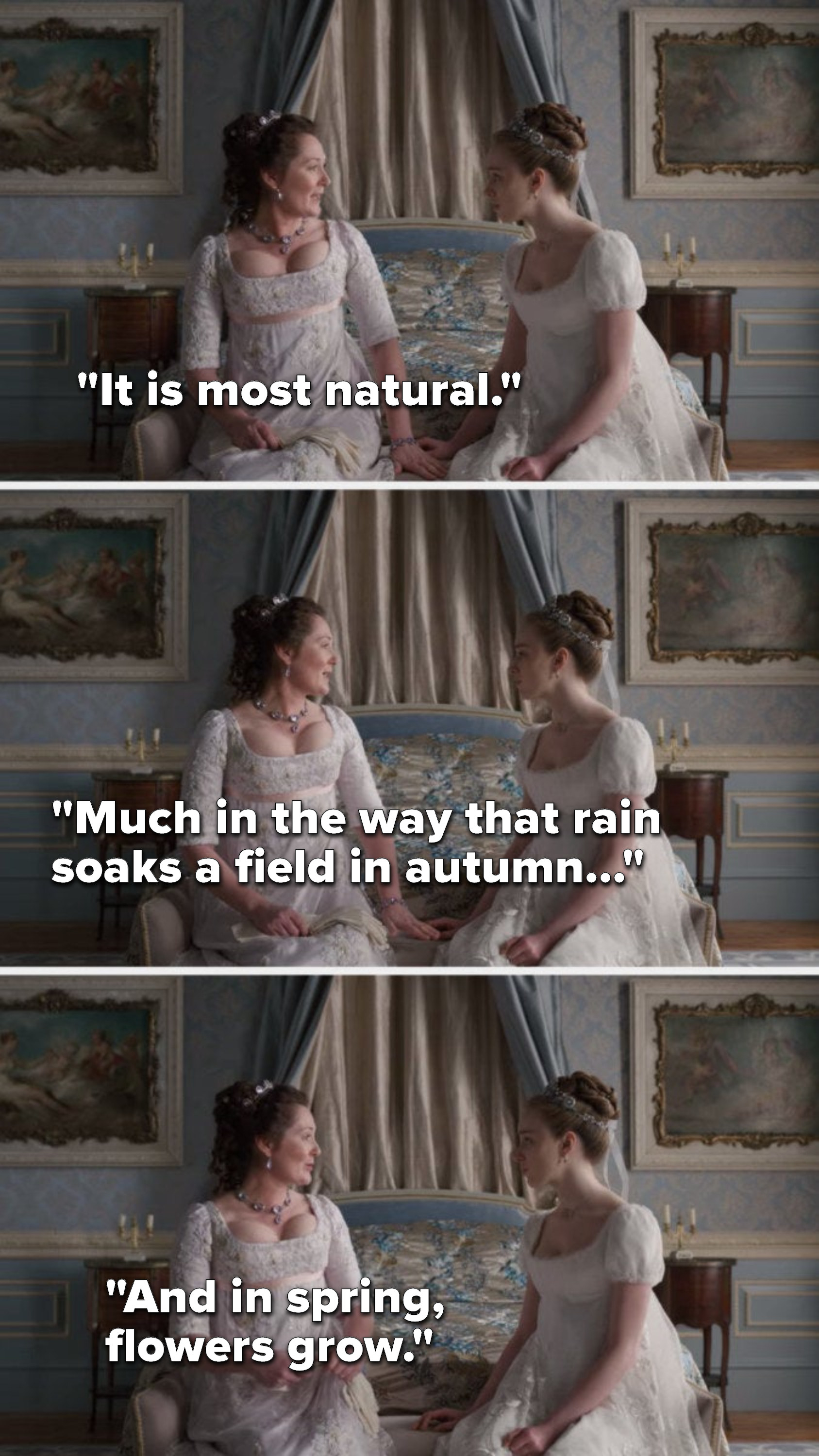 19.
When Daphne has to say goodbye to her family and home. What a huge, devastating part of being a woman in that time.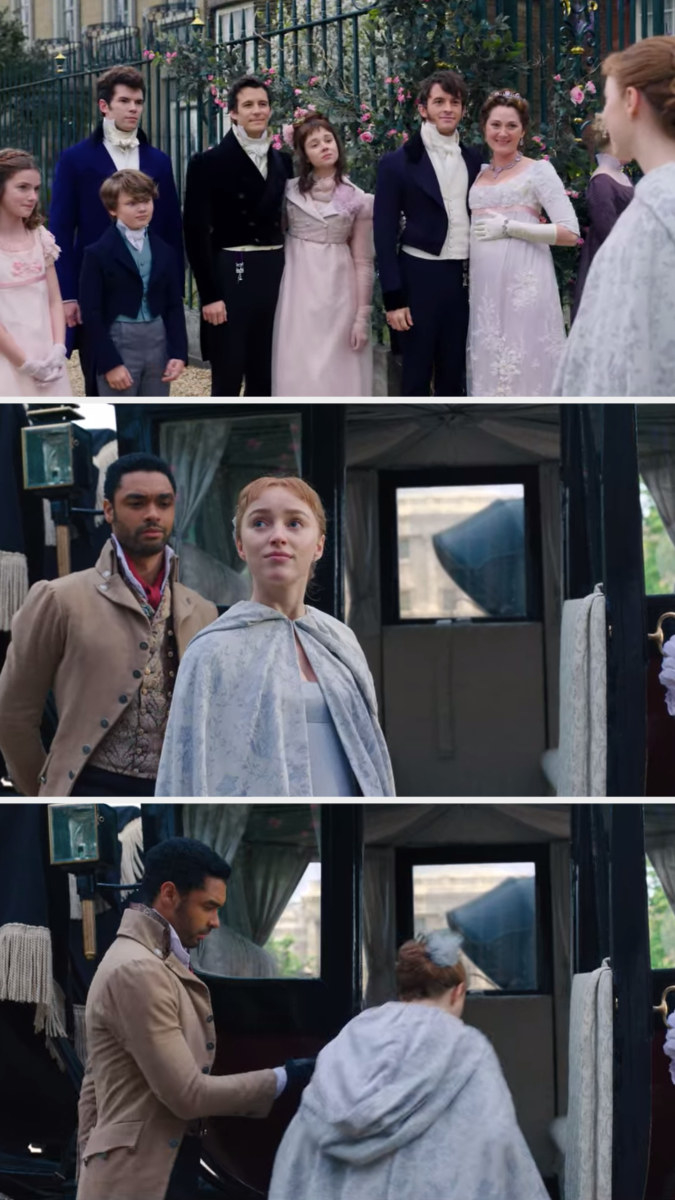 20.
When Daphne and Simon arrive at the inn and she learns Simon booked two rooms.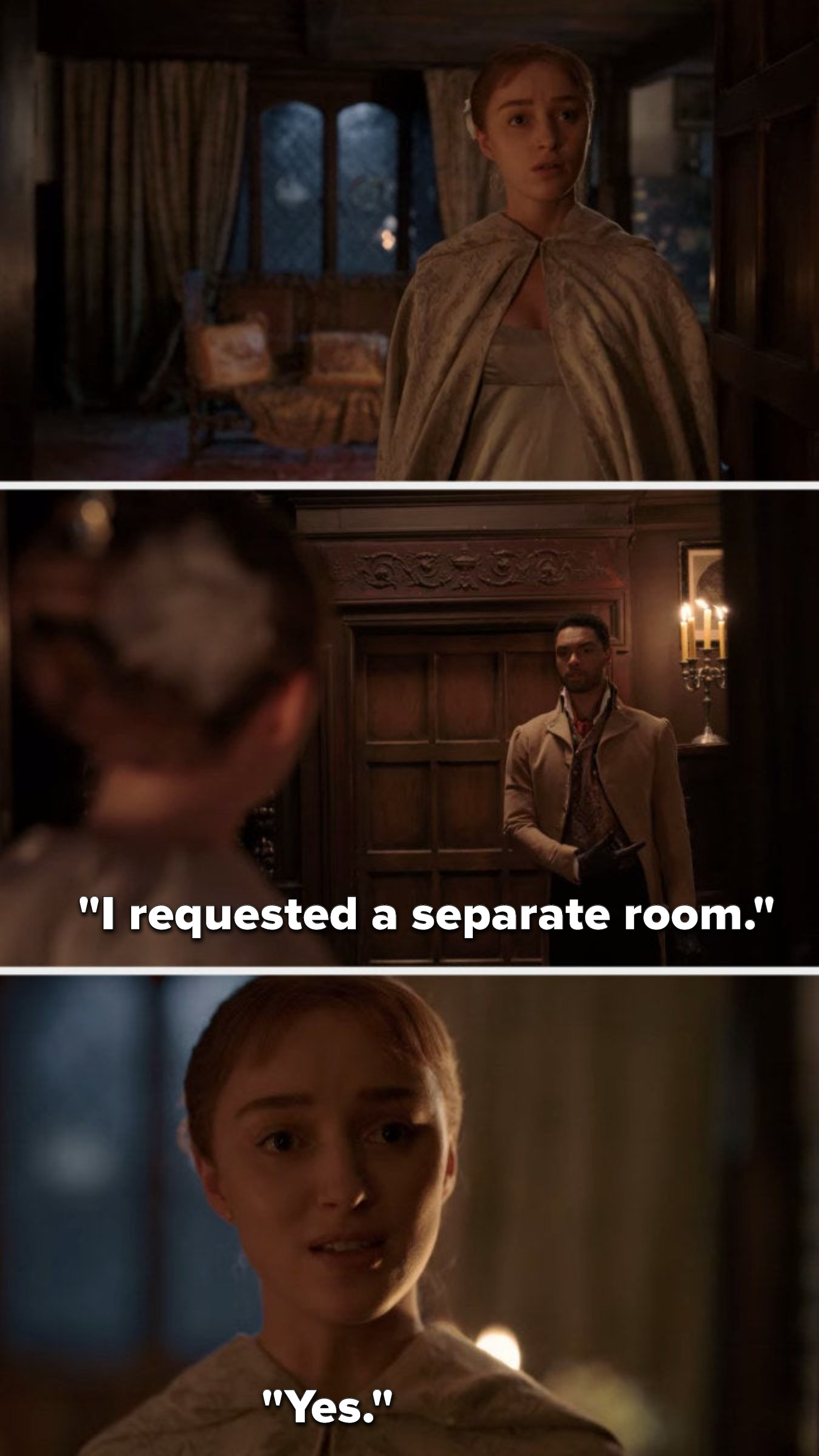 21.
When we cut between Daphne and Simon pacing in their respective rooms. I LOVE IT.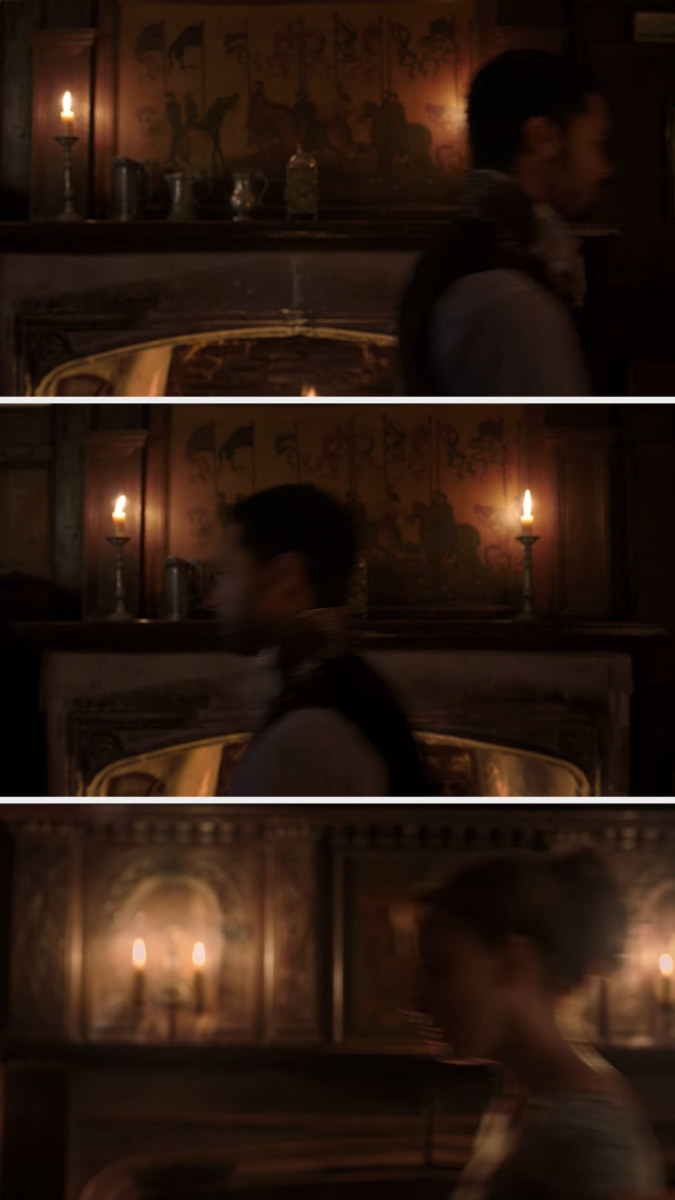 22.
Also it's so overdone but I love it when a character goes to talk to someone and they open the door and the person they're going to talk to is standing there. The drama of it!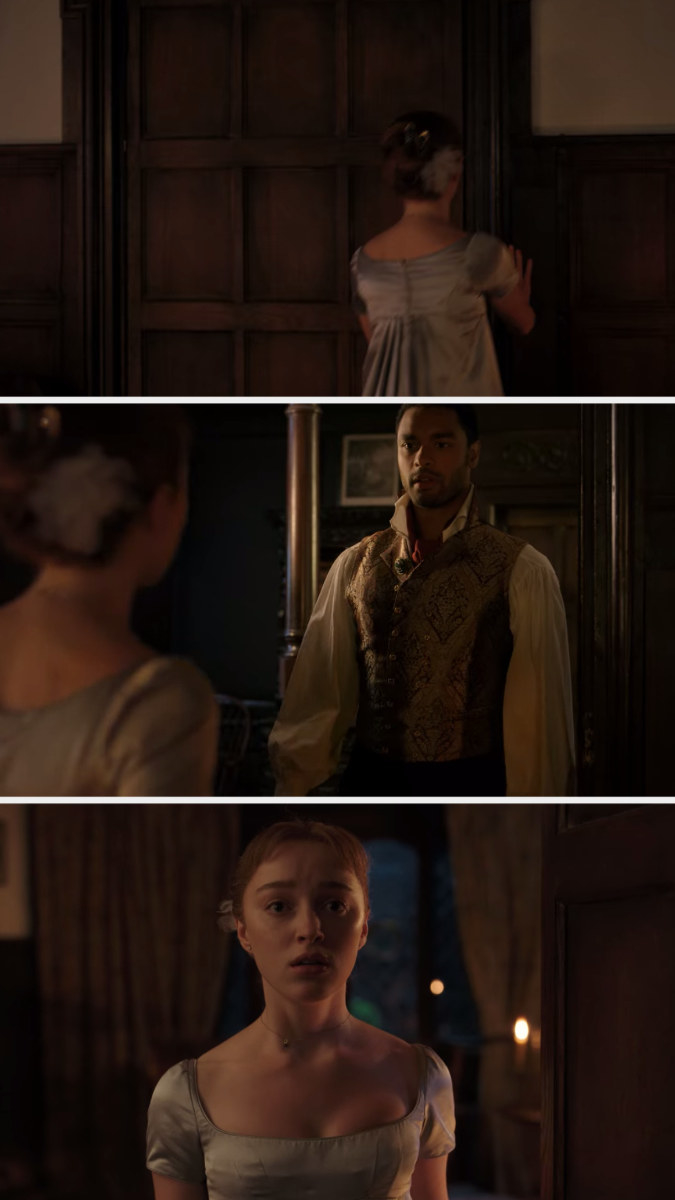 23.
When Daphne and Simon finally start talking!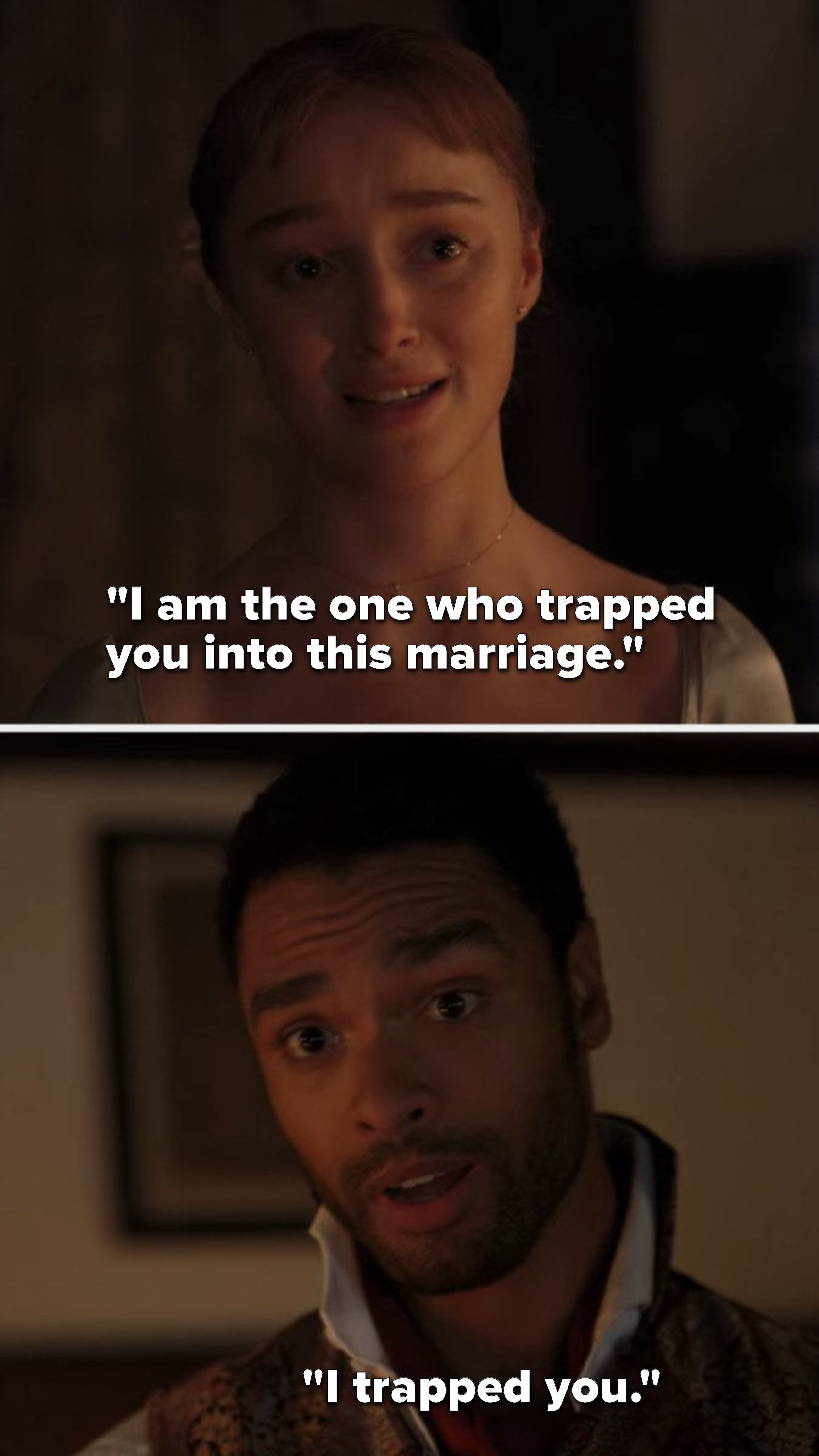 24.
When Simon says one of the most romantic things in television history.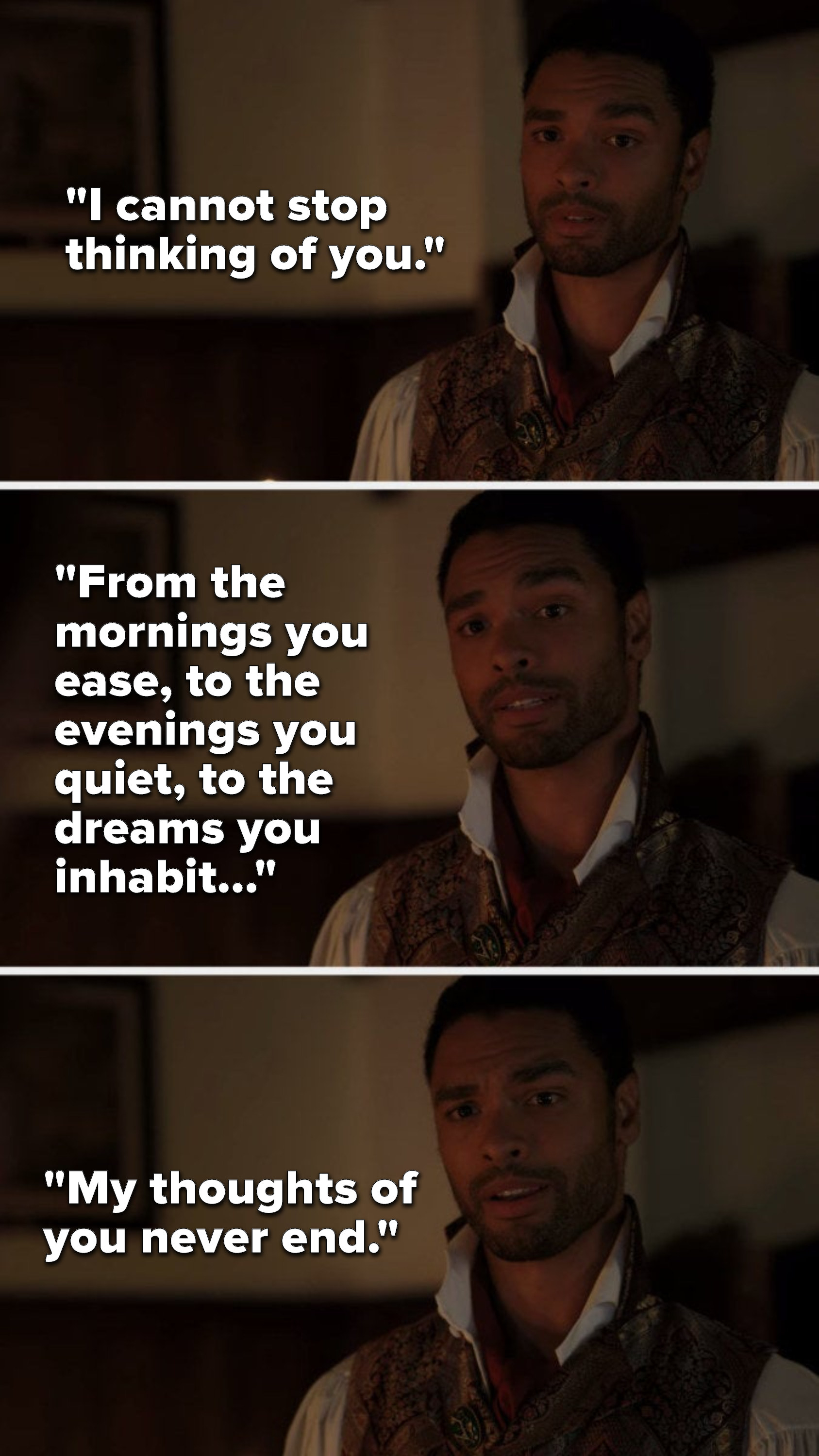 25.
When they get to the whole "I burn for you" part of the conversation.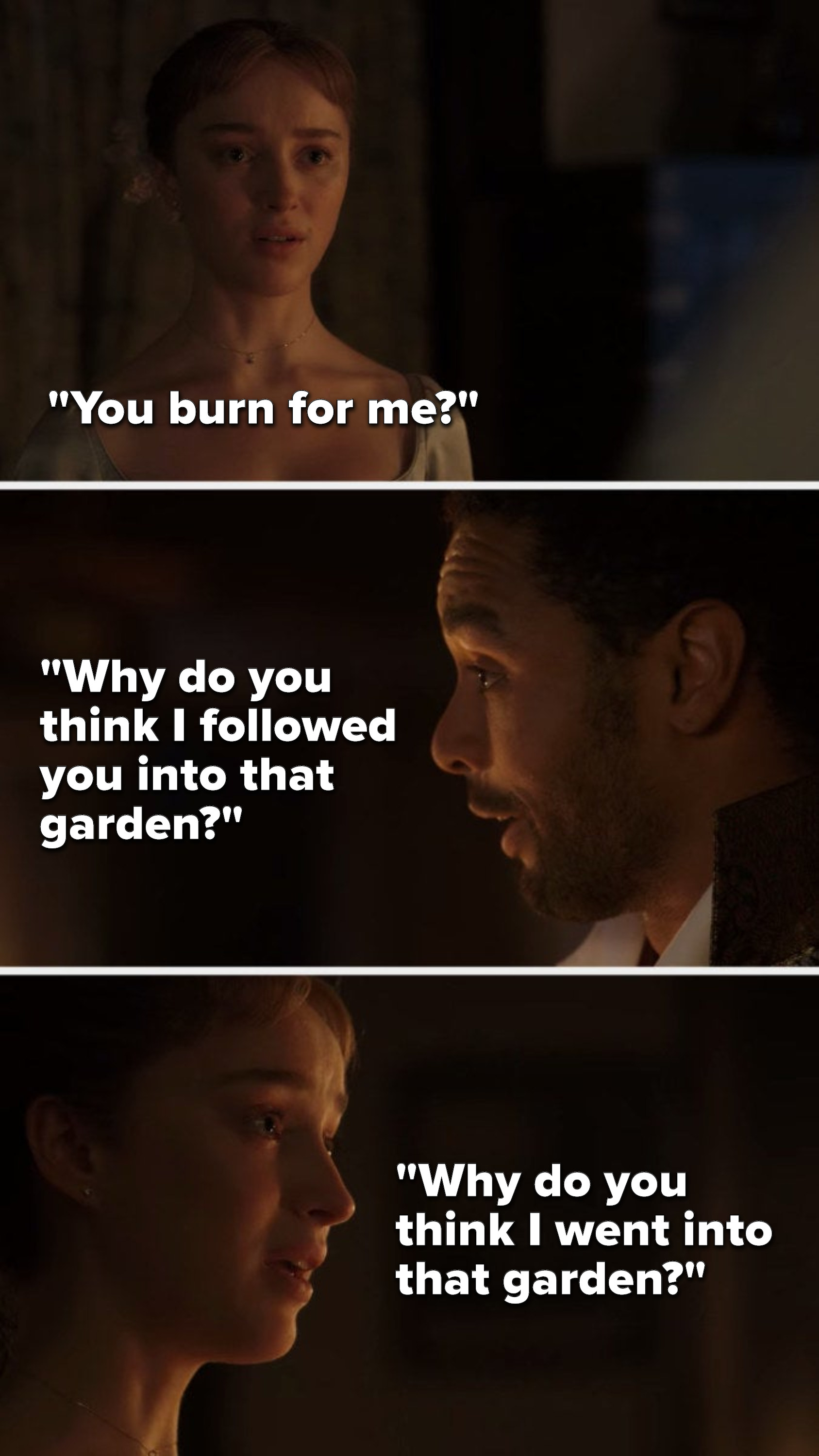 26.
And then there's the sex, which is SUPER GRAPHIC! So instead of that being here, I'll put another picture of Billy Crystal hosting the 2012 Oscars.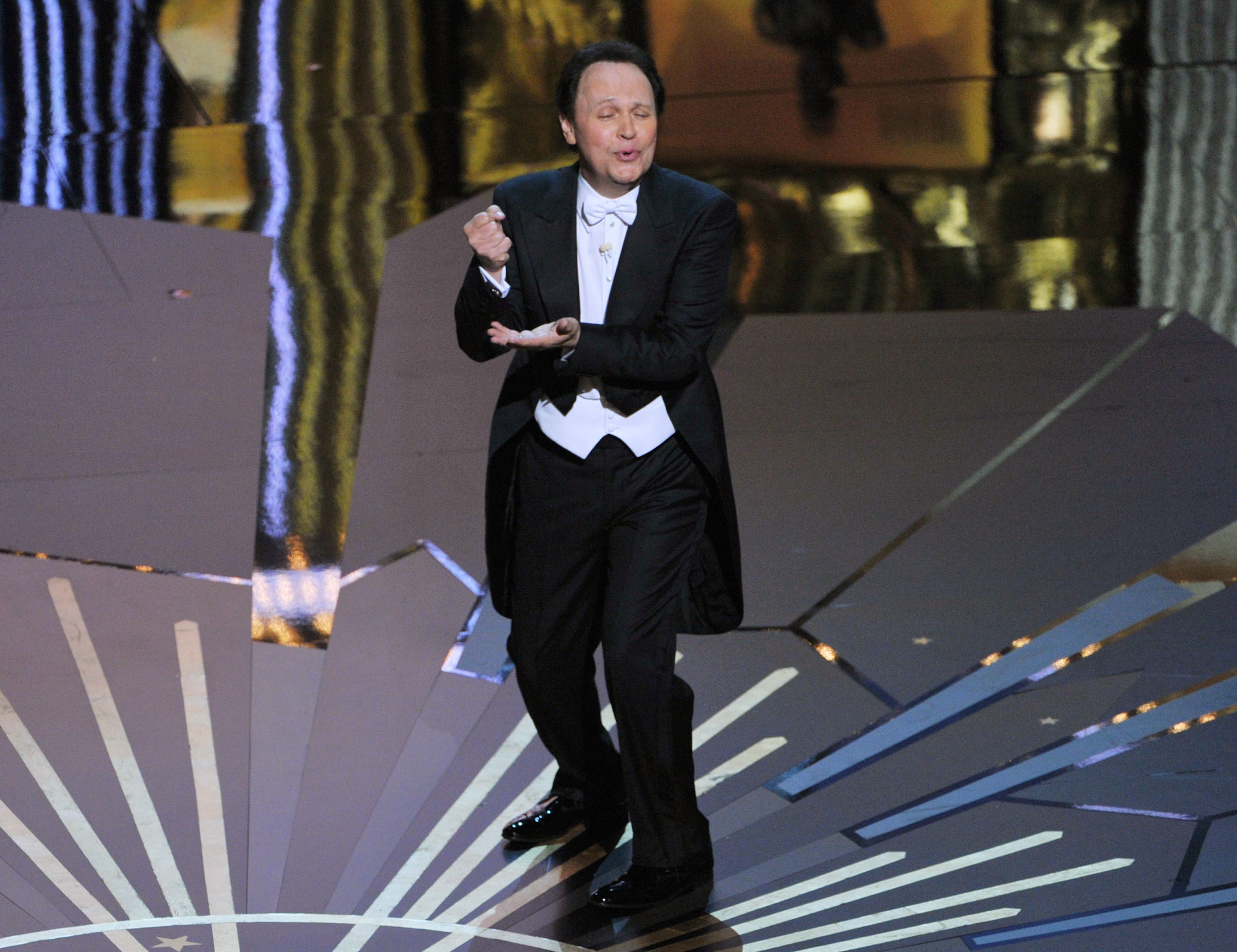 27.
And finally, when Daphne smiles and says she feels wonderful. There's no music; it's just her in that moment. What a perfect ending to a perfect episode.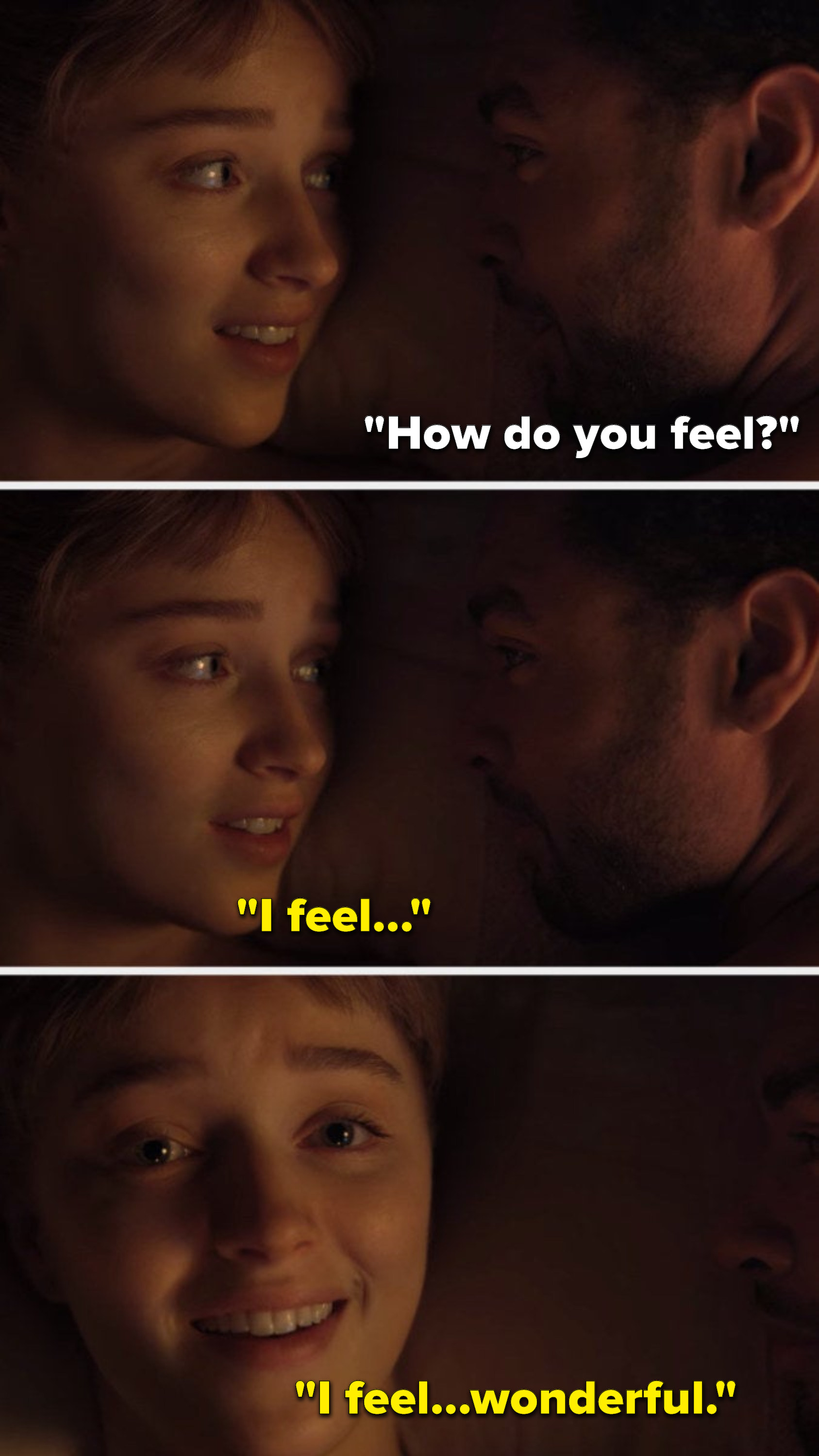 So clearly I am obsessed with this episode. It's everything I want from Bridgerton. I still have mixed feelings about the show overall, however, in large part due to the sexual assault in Episode 6 that essentially goes unaddressed. It was important to me to get that out there!