1.
Only older — and therefore unattractive — women are feminists. Absolutely. I cannot explain how much white-hot rage I feel looking at this.
2.
Oh no! If women vote, men will have wrinkled and messy clothes! Those are equivalent issues for sure!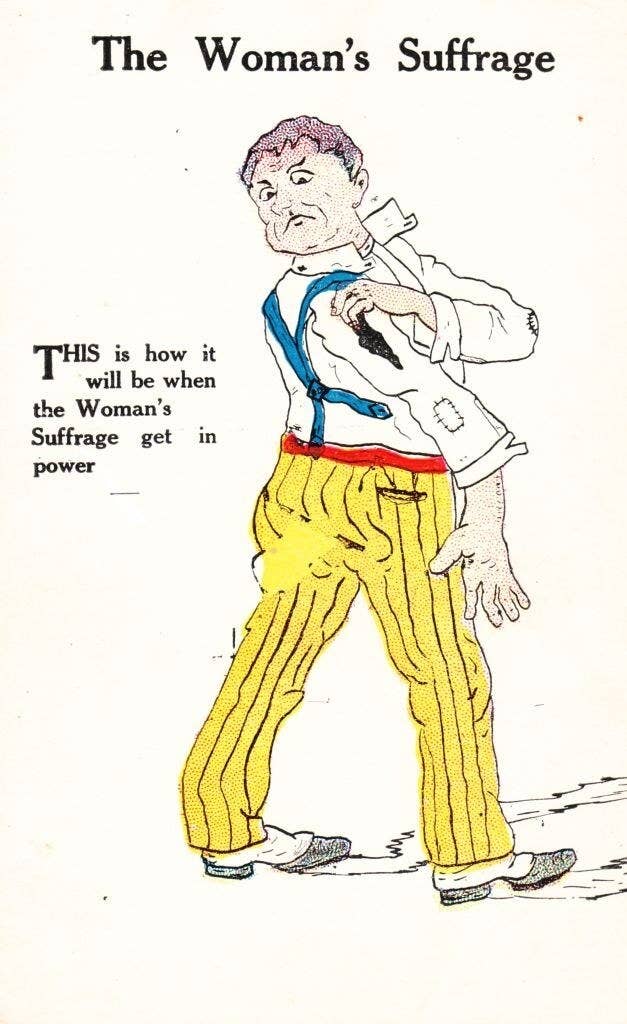 3.
Ah, yes, the Cool Girl of 1915: I love to only cook and not have the ability to vote, lol, that's just me.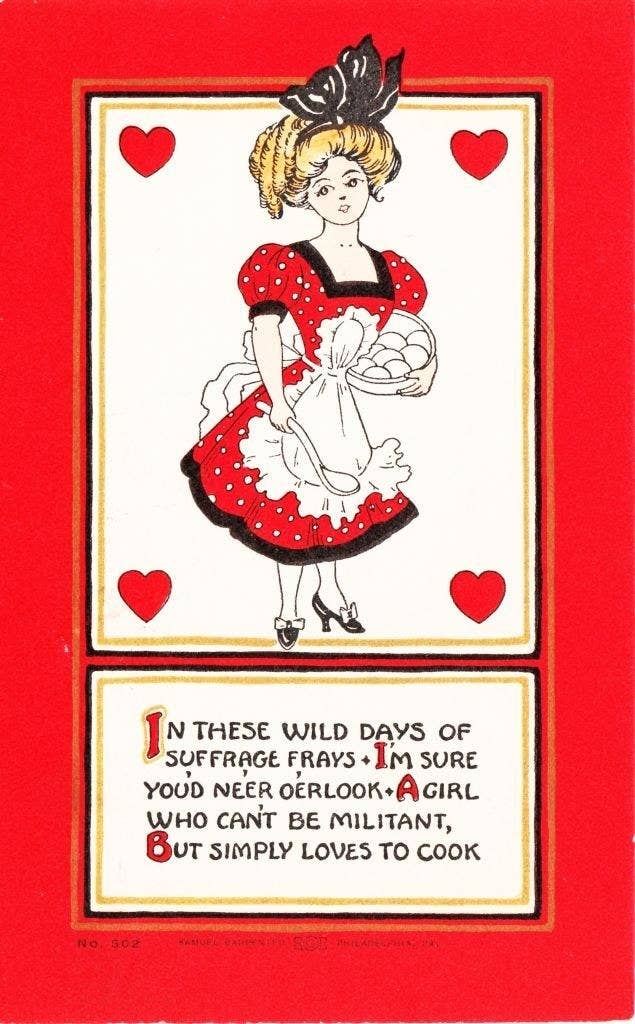 4.
Come on, selfish wenches. There are more important problems than your lack of fundamental rights.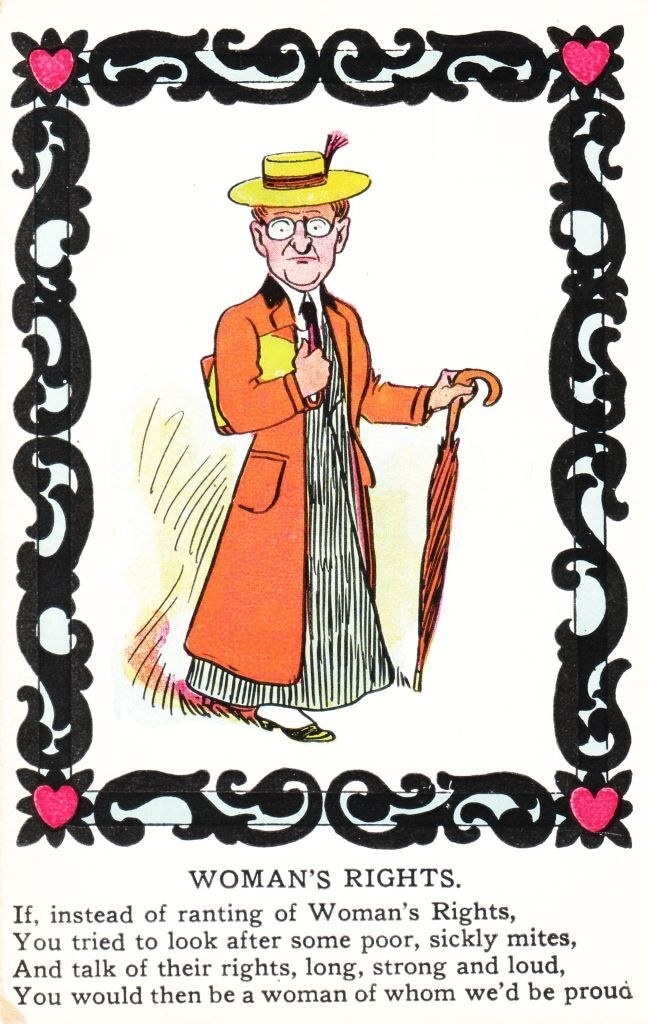 5.
Men won't like you if you're a feminist. If I had a goddamn nickle.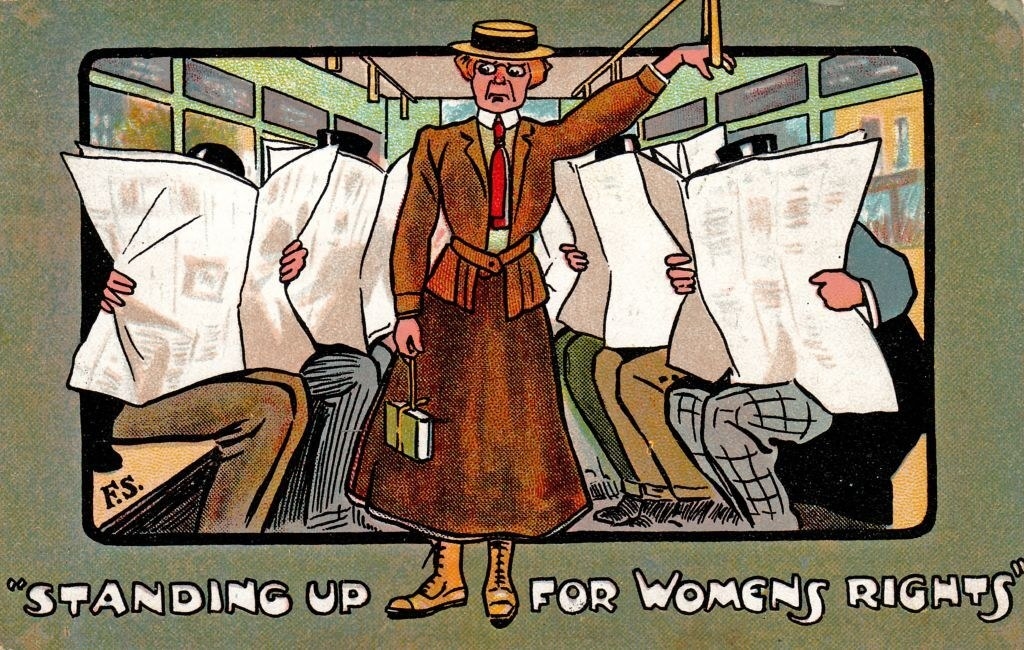 6.
This women's rights nonsense is just a phase. Once you have a baby — your true purpose in life, obvi — you won't even remember that ballots exist.
7.
Women hate each other so much that the only way we could possibly discuss politics is by scratching each other's eyes out. It's true, my friend and I did this last year! I was the one in green.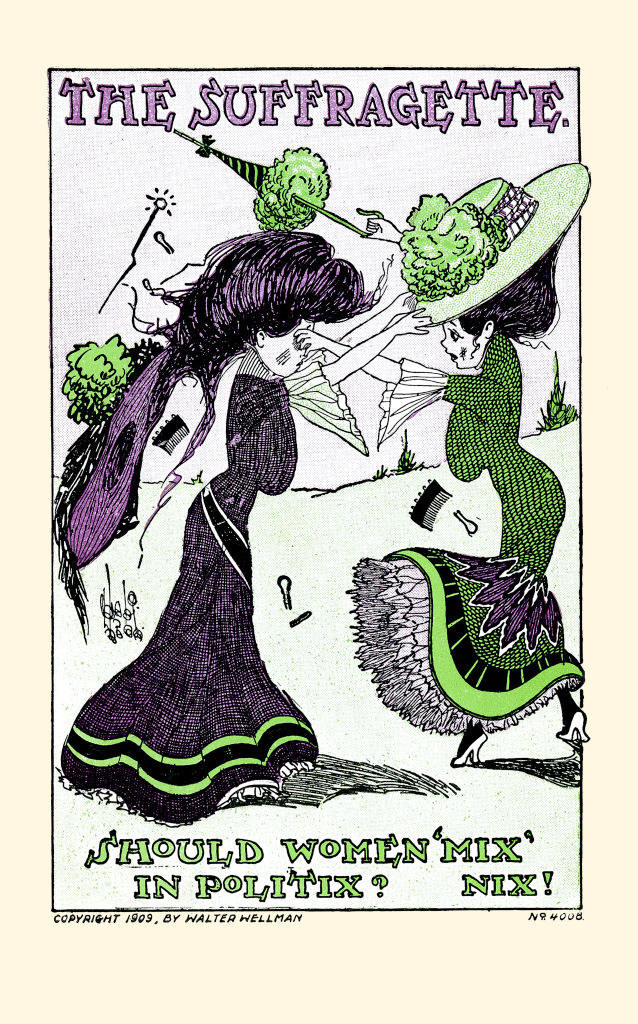 8.
DOWN WITH THE MEN!!!!!!! SMUSH THEM!!!!!!!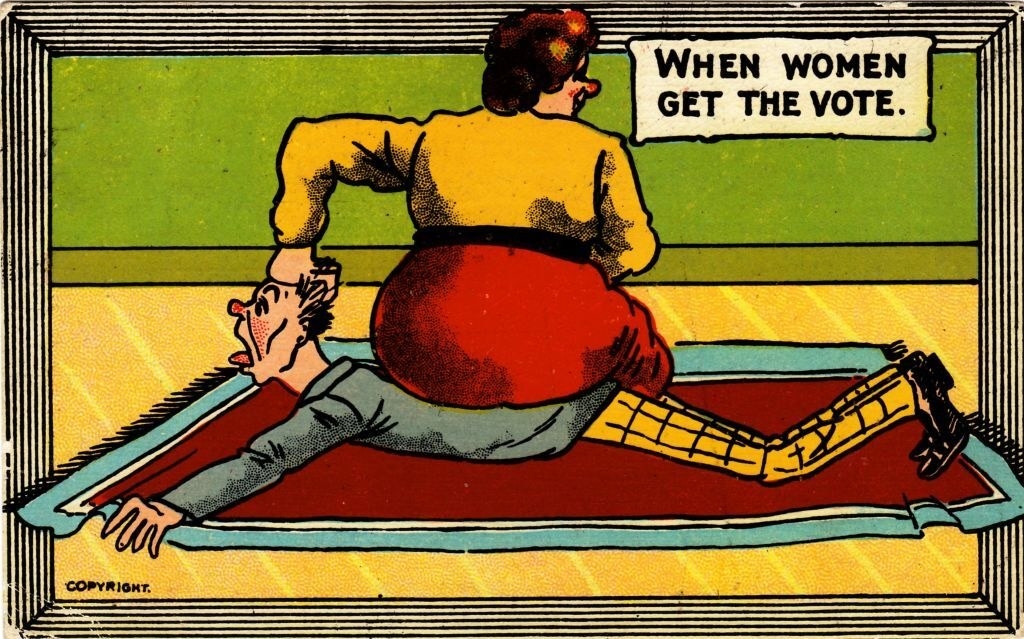 9.
Hey, this is a fun idea! Let's put women in boxes and send them to "Devils Island," but let's make sure everyone knows to handle the package "with care."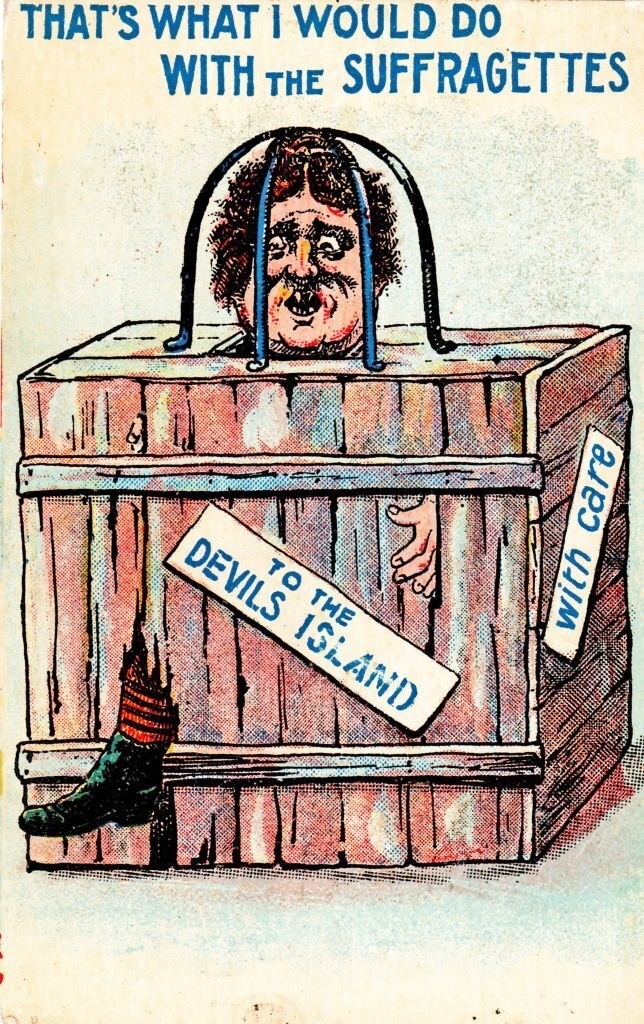 10.
No, no, no, I take it back, I've got an even better idea. Let's full-on torture women.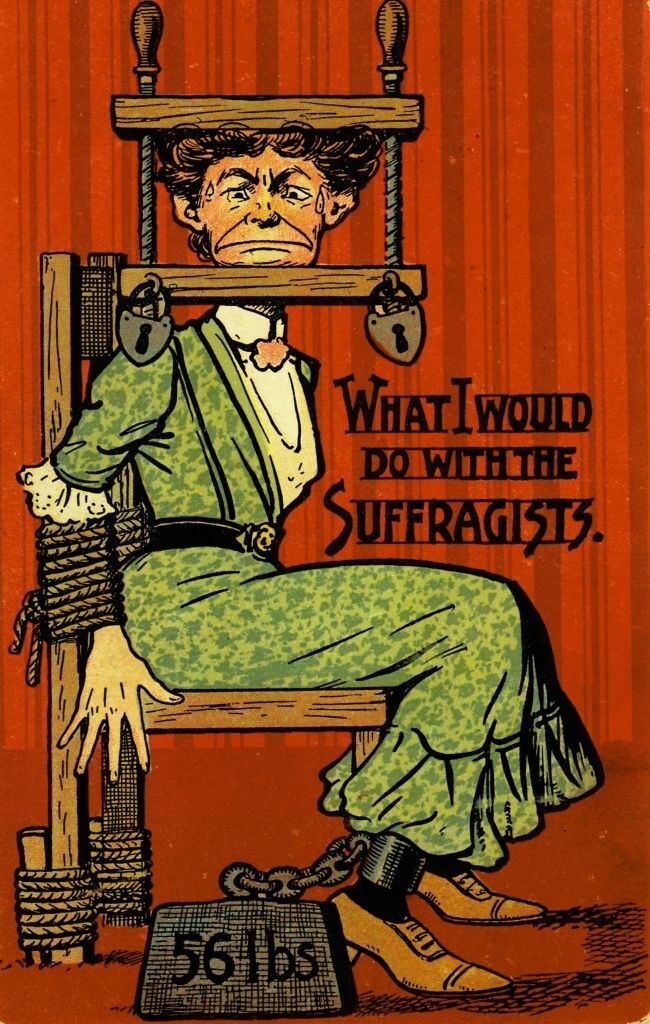 11.
Oh, little old me? I don't need rights, I just need a nice boy.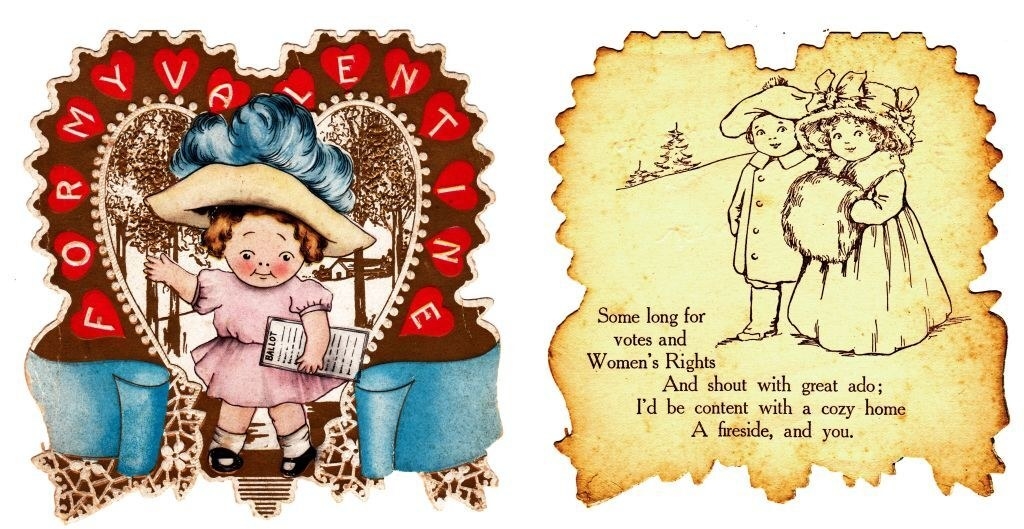 12.
Men, if your wife gets the vote, she will automatically become tall and you will automatically become short. #science.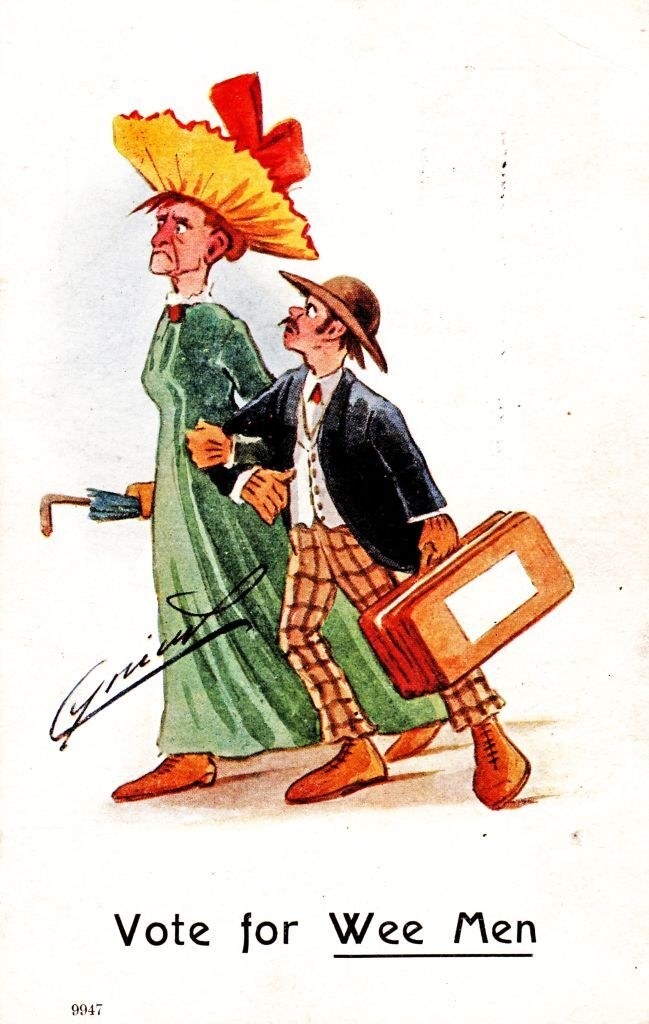 13.
Suffragettes are petulant, childish women throwing a fit. That's why men clearly aren't intimidated by them.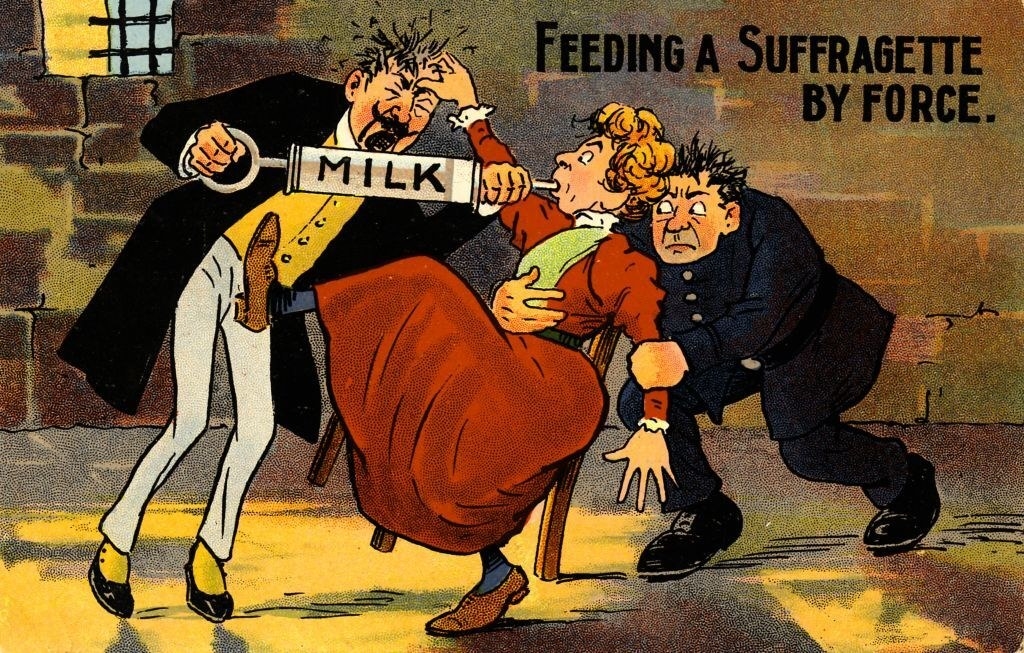 14.
Only women with "weird" noses want to vote.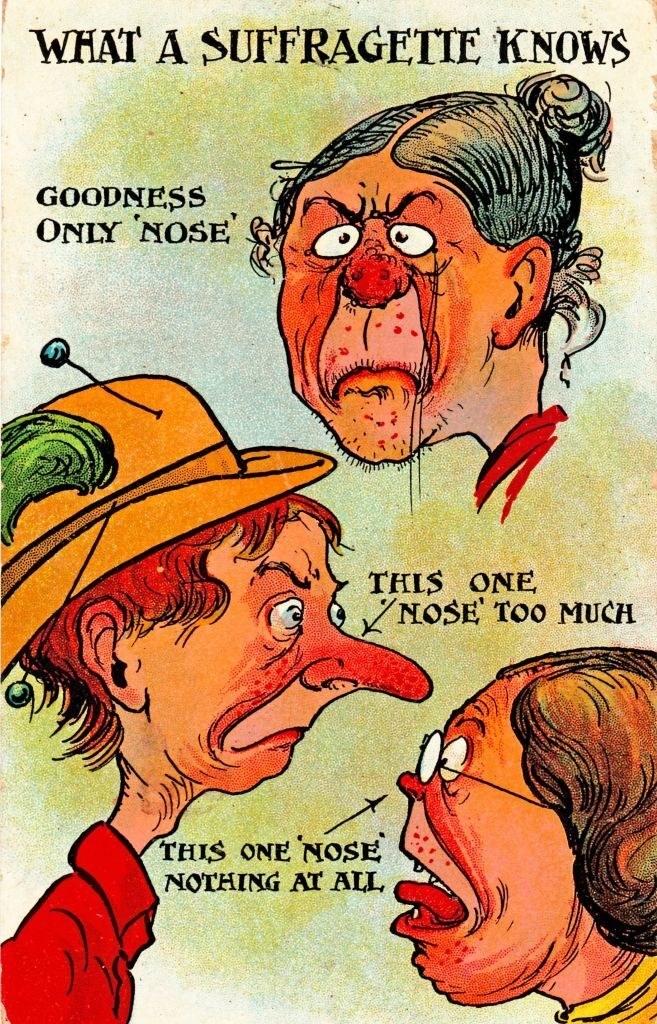 15.
For real, they're all "uggos" who both hate men and crave husbands.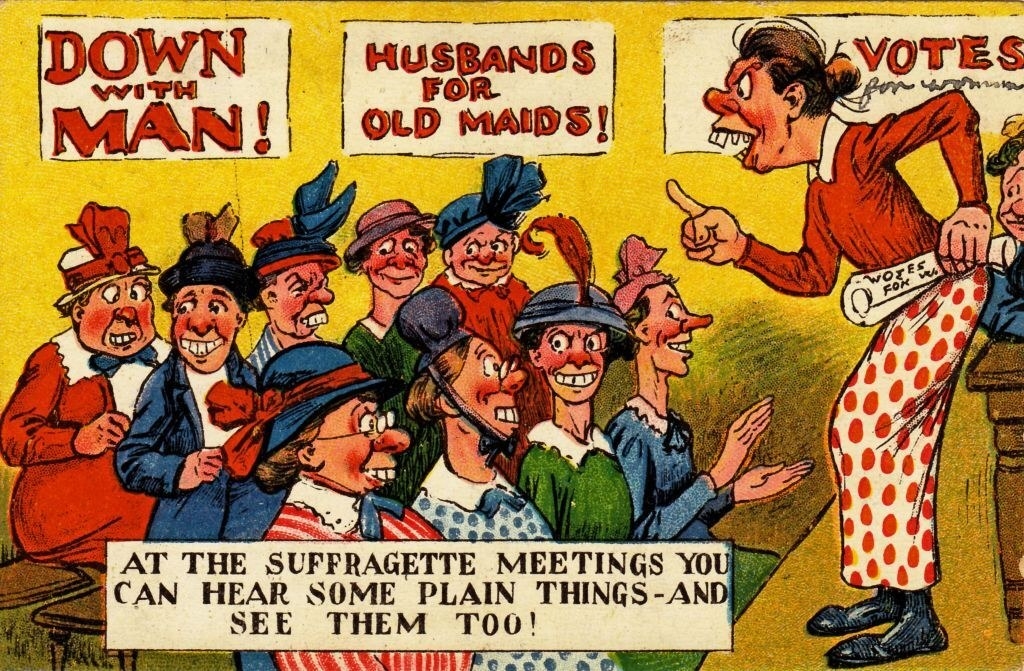 16.
We all know that if your girl child destroys a mirror, she will become a feminist. It's the classic scenario.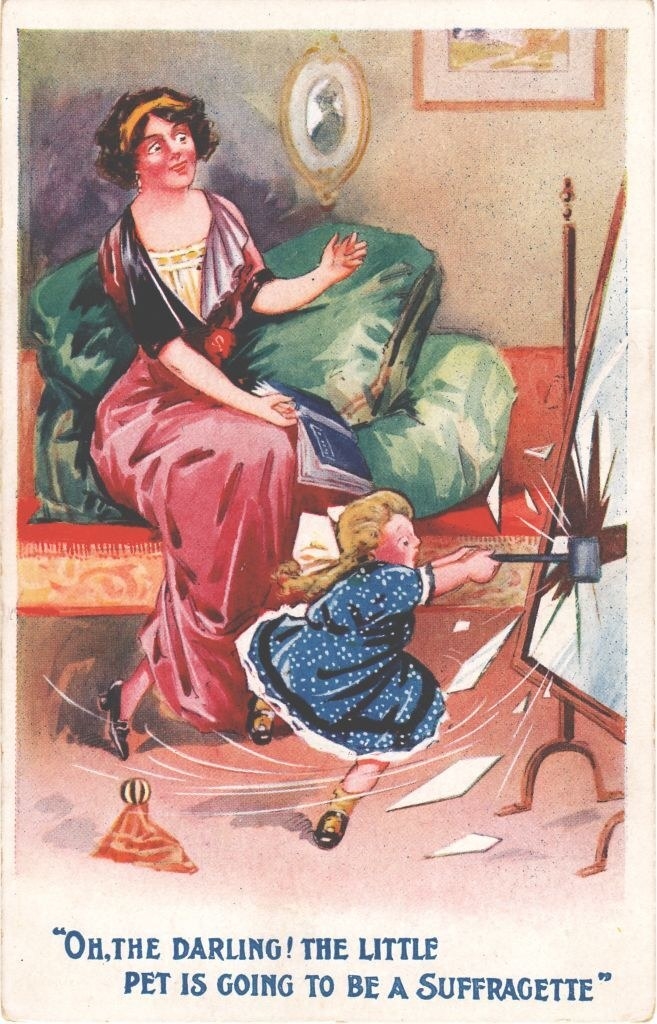 17.
The concept of women voting is so wicked, even the devil's like "hard pass."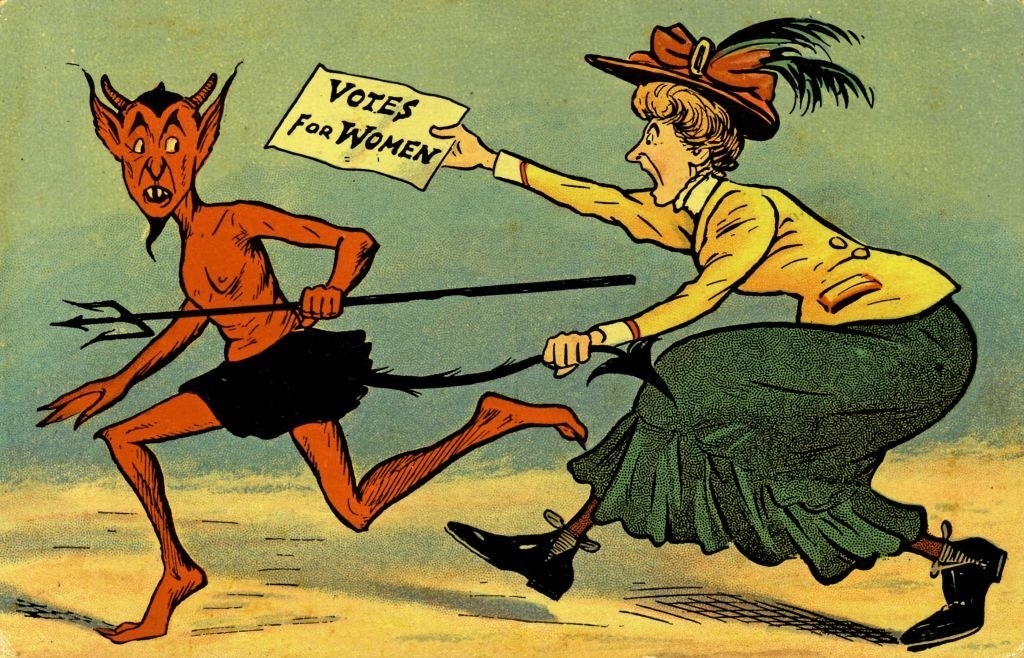 18.
I don't know what to tell you, facts are facts. Voting equals being bad at painting a doorway.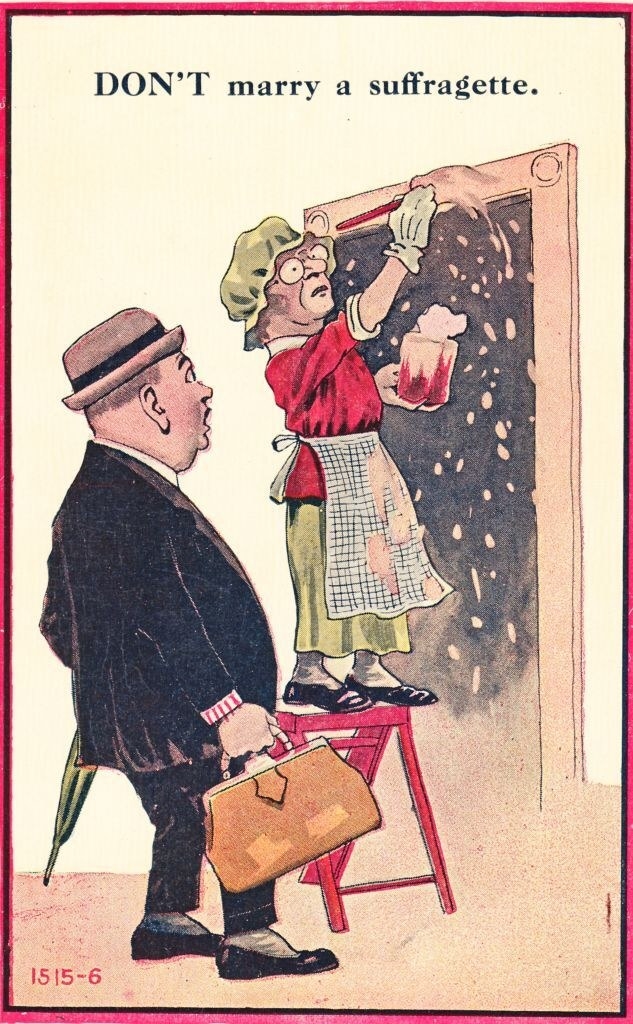 19.
If women get the right to vote, they'll be sooooooooooo greedy, they'll want...moooooney! Quelle horreur.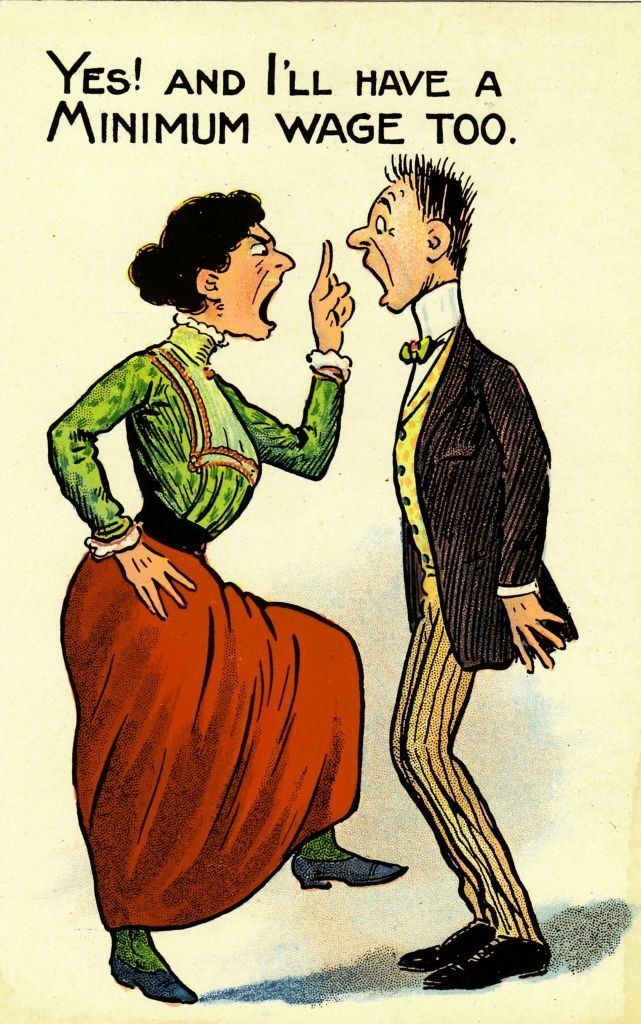 20.
Feminism is bad for women. It makes little girls hold buckets while little boys watch and wear plaid hats.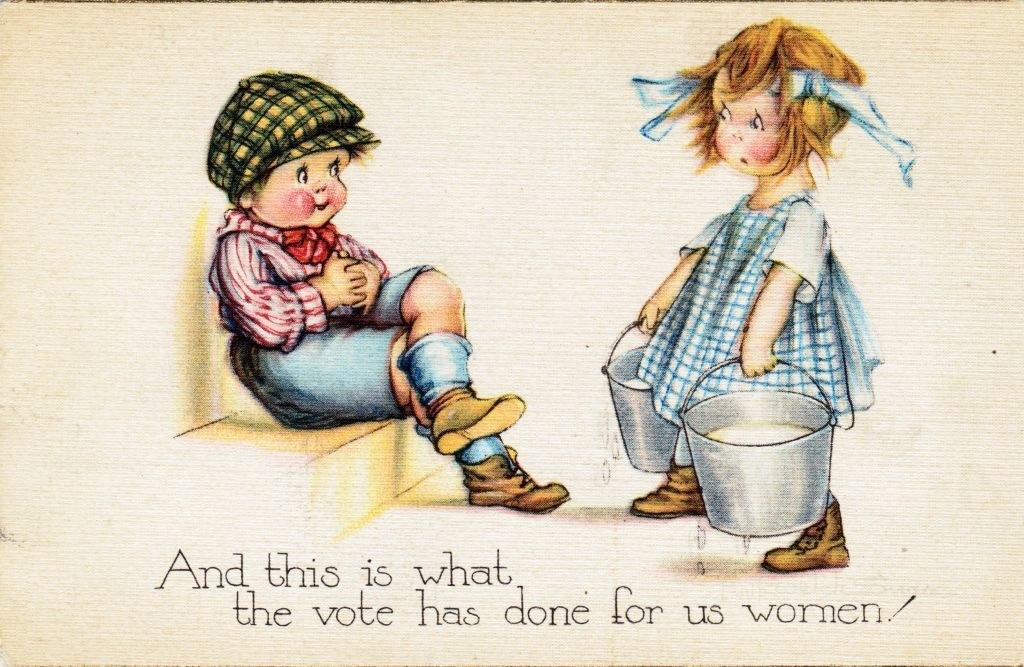 21.
What's next??? Women sheriffs???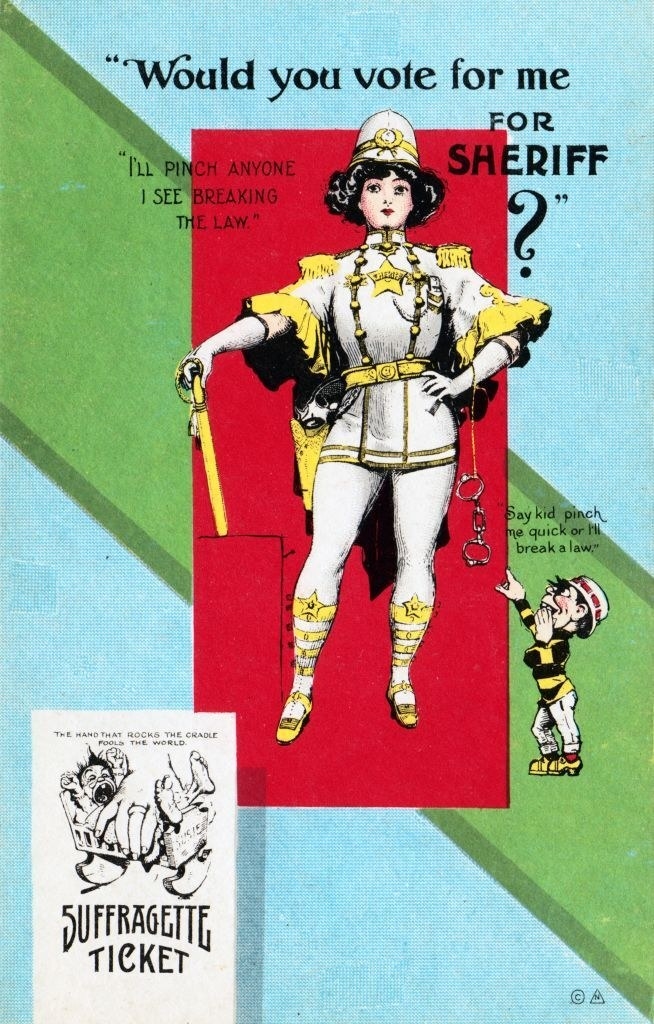 22.
Women judges??? But "her sentences are always easy."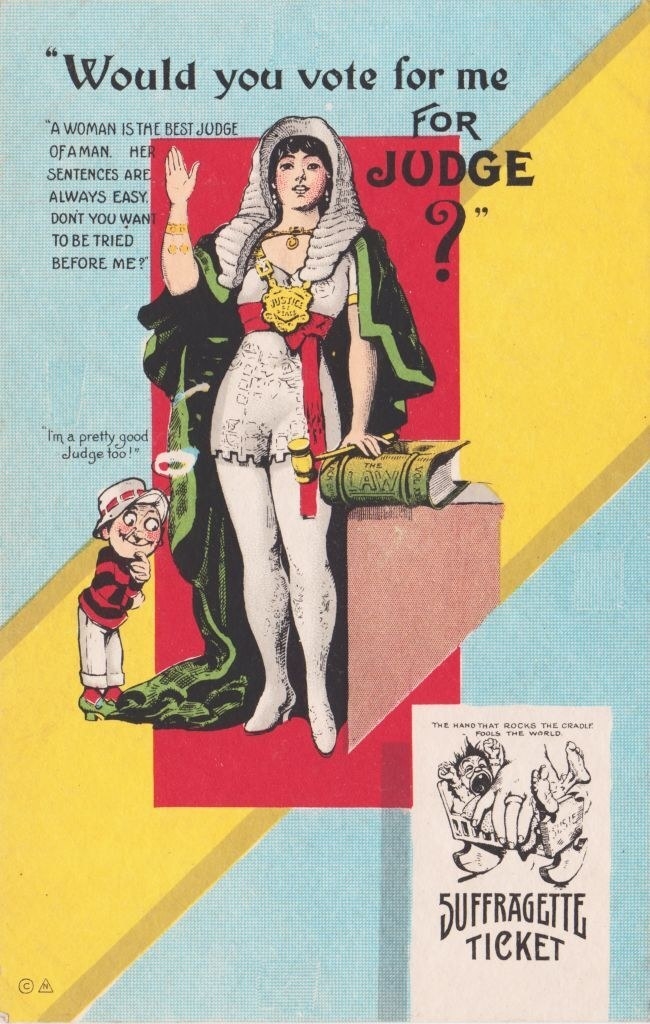 23.
WOMEN MAYORS??? She'll show you the town if you foot the bill.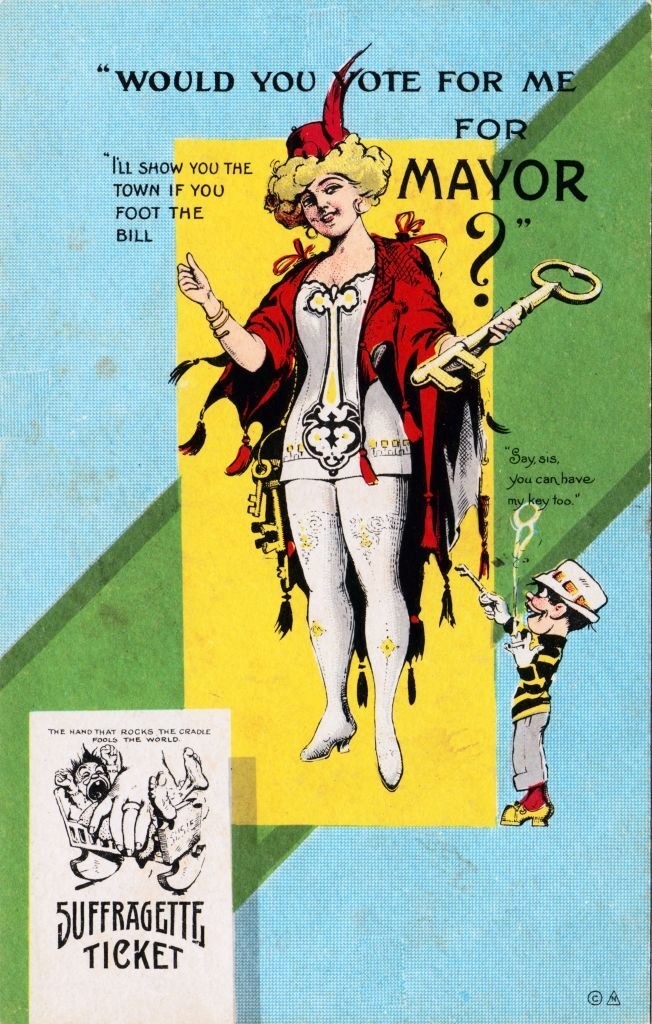 24.
Suffragettes don't deserve to have children. I can't think about this one too long. It's too much evil.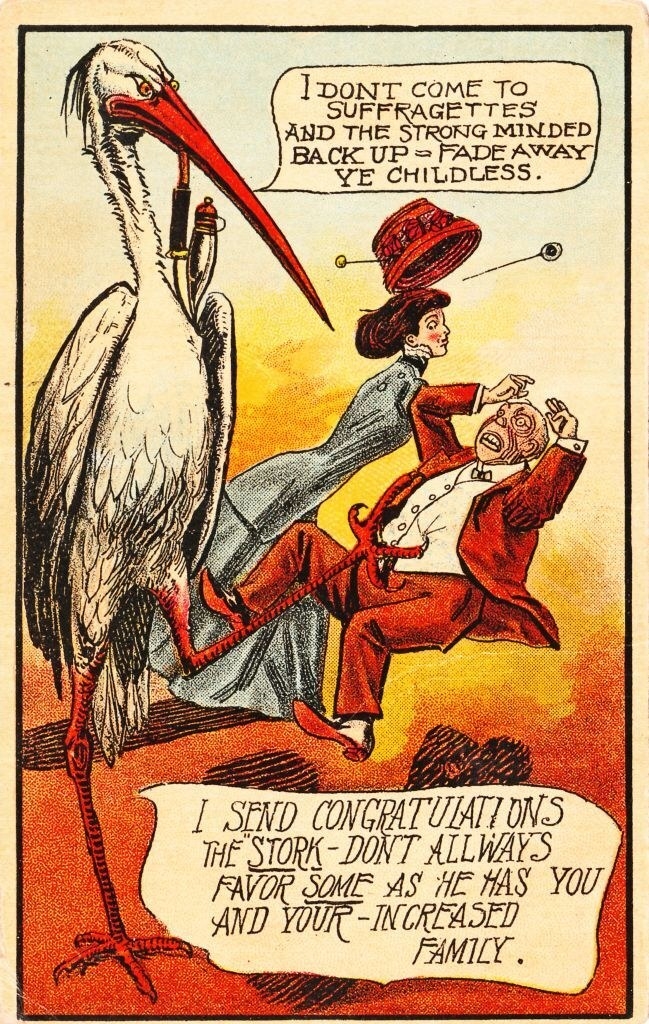 25.
Women who want to vote only want to vote because they've never touched someone else's mouth with their mouth. Seriously, the first time I kissed someone, boom, I no longer cared about who represented my district.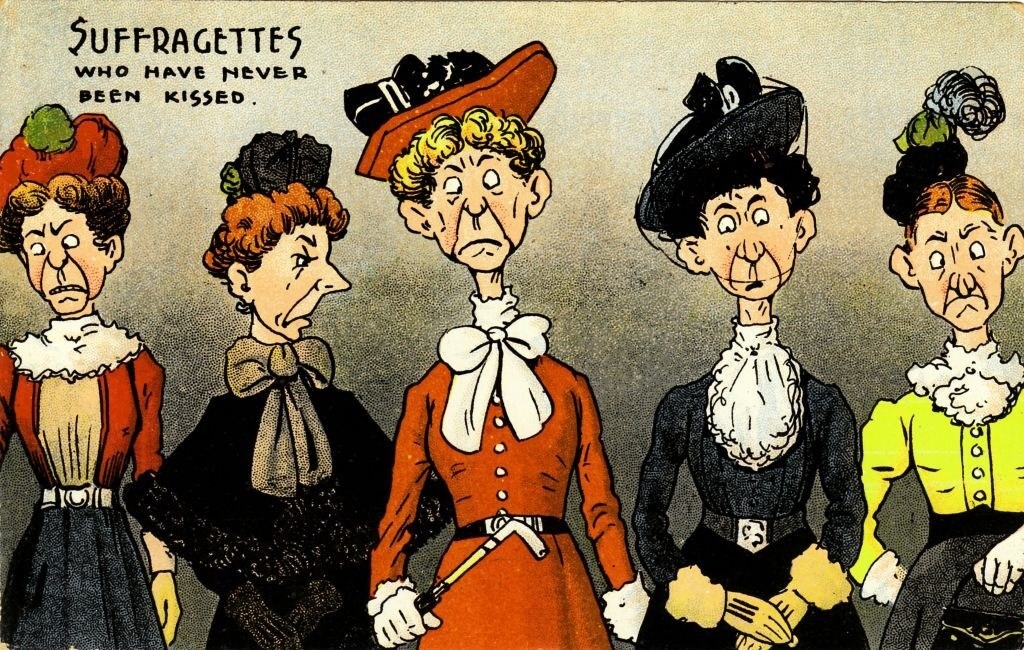 26.
Feminists just hate men because, at the end of the day, everything really is about men.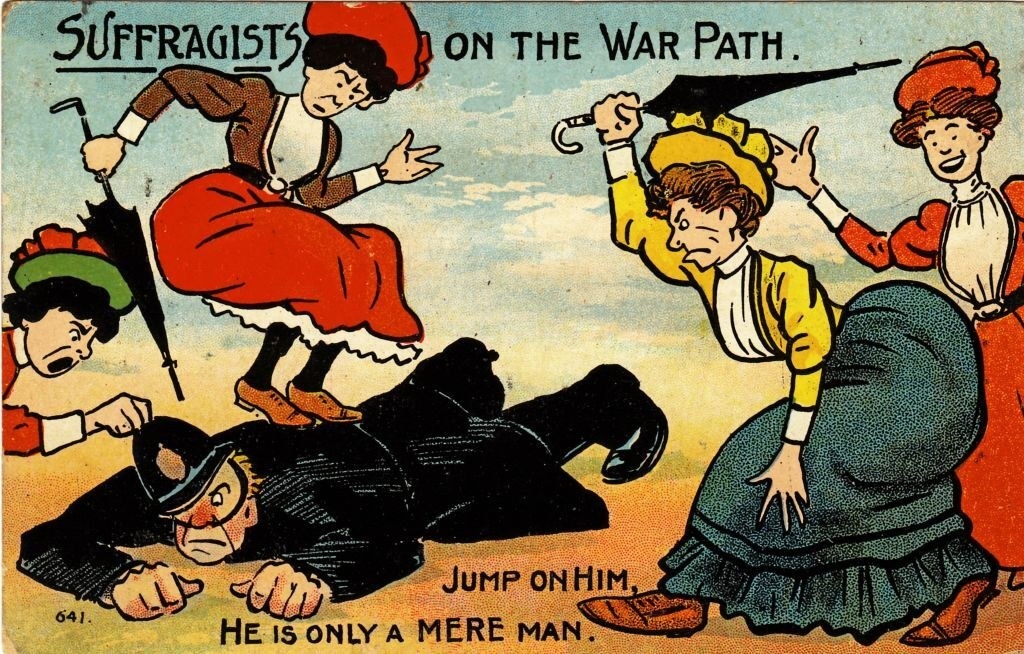 27.
Men are the center of it. They have to be.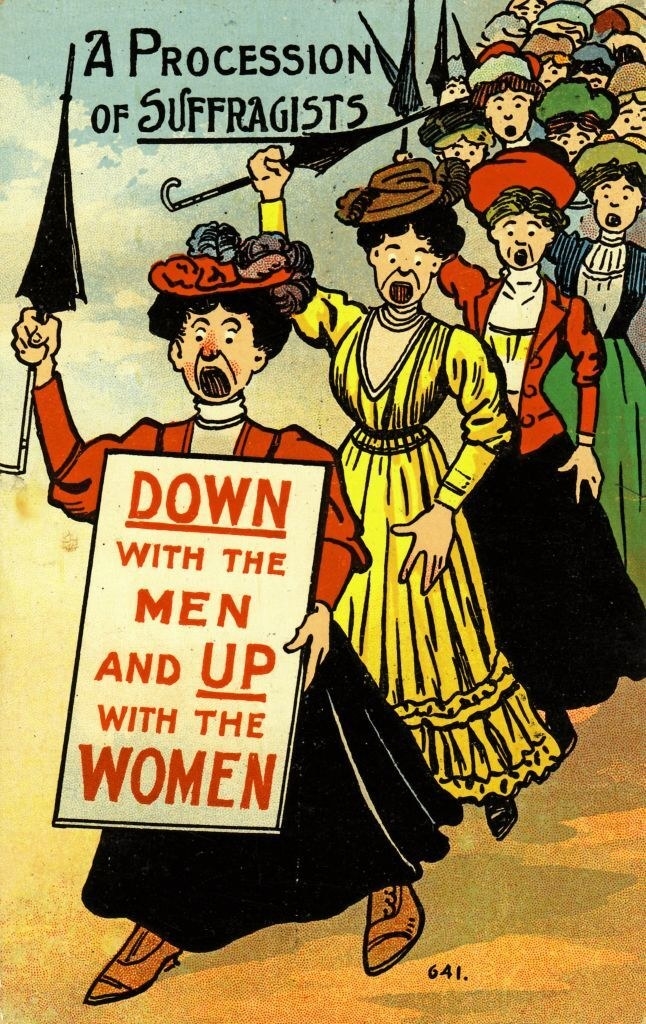 28.
Because of the immense fragility of traditional masculinity.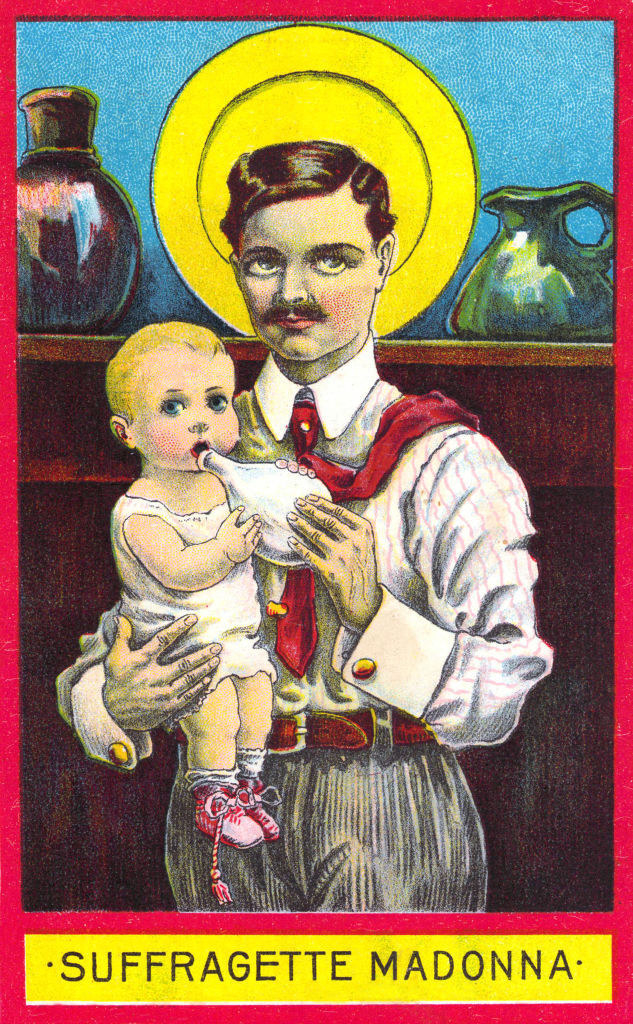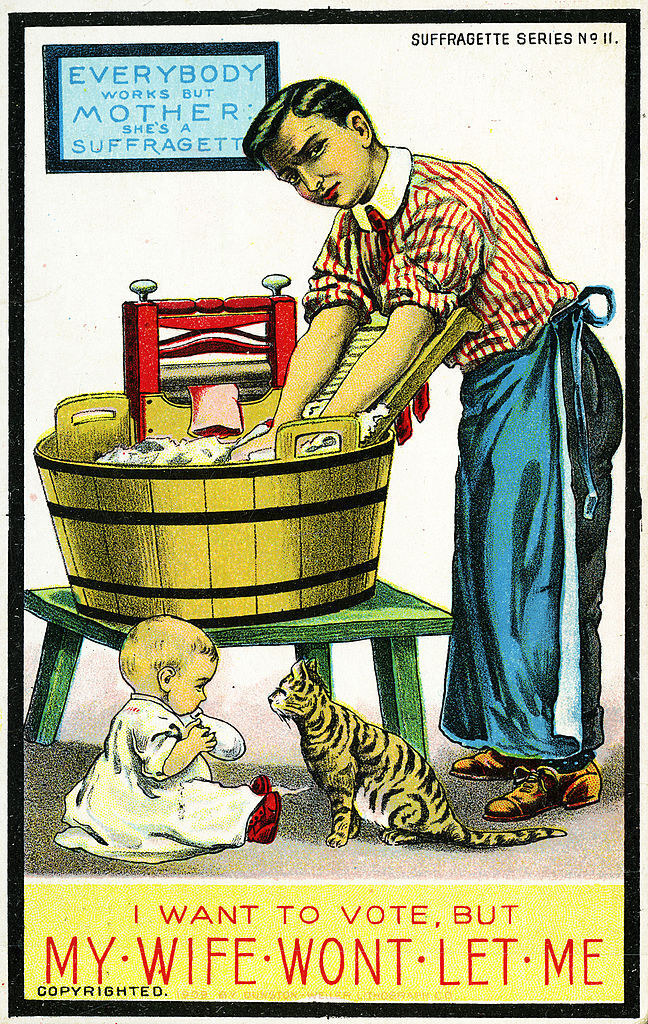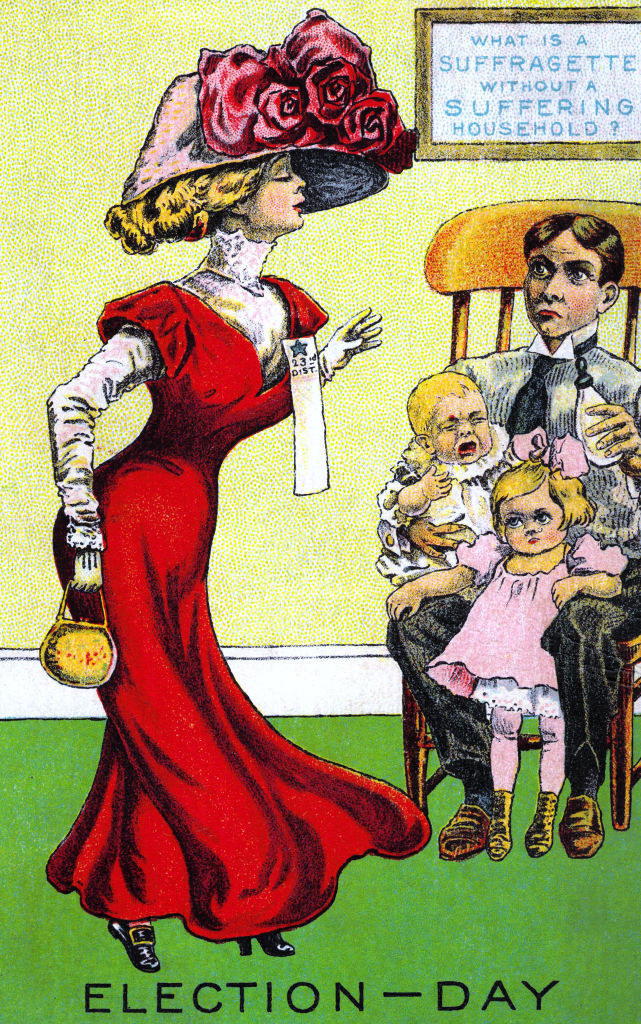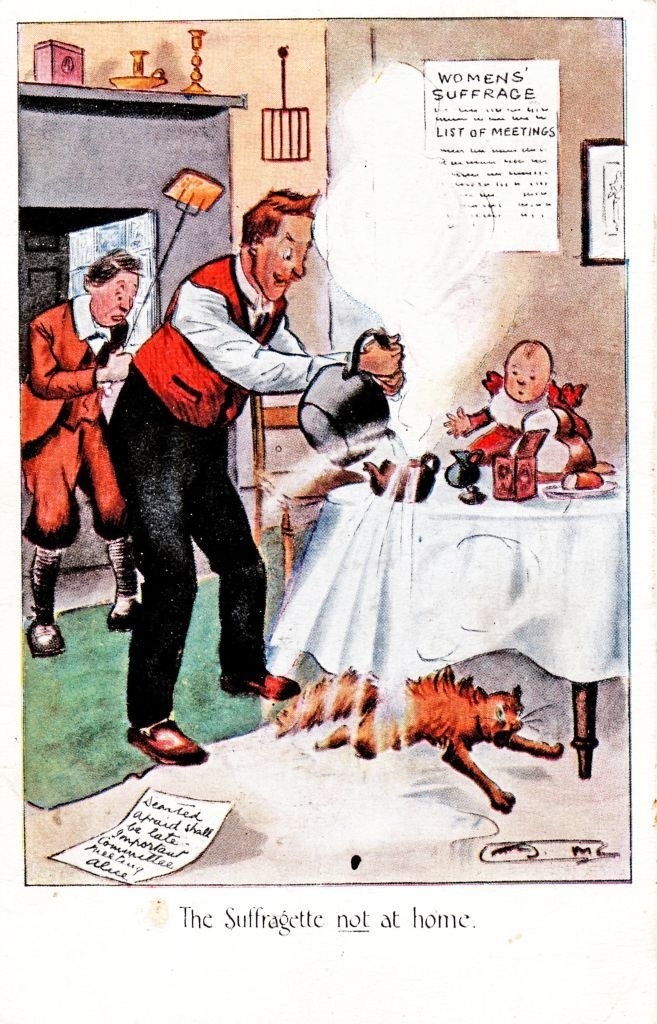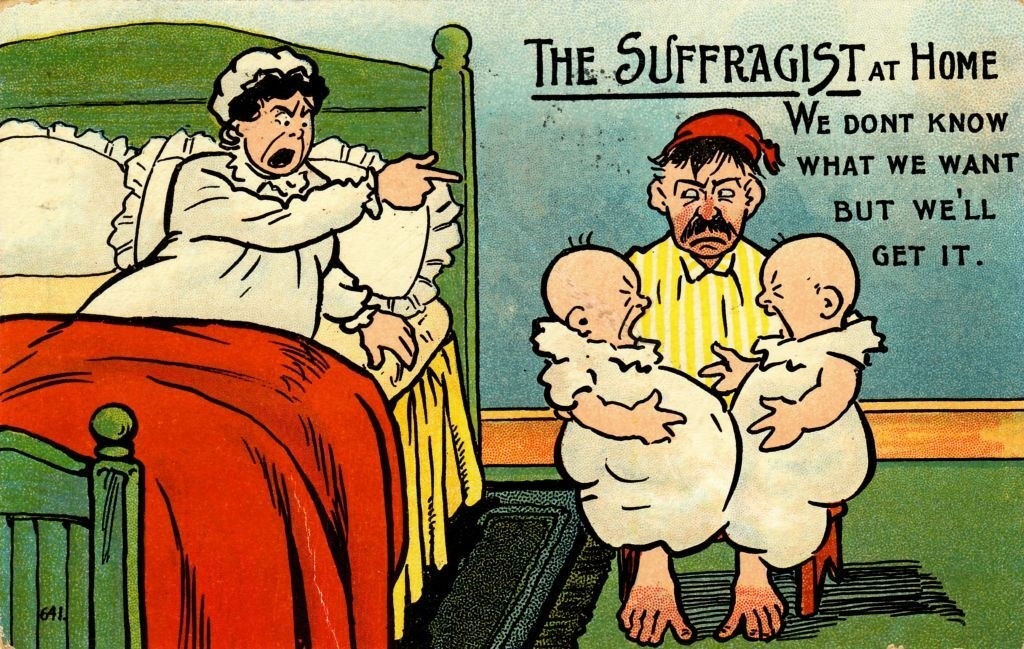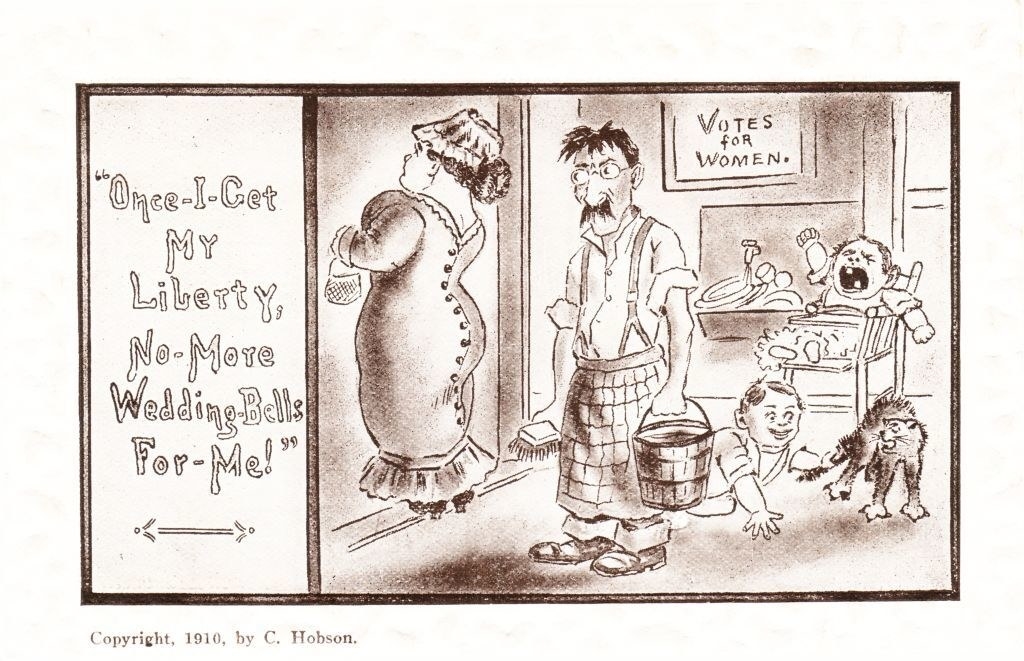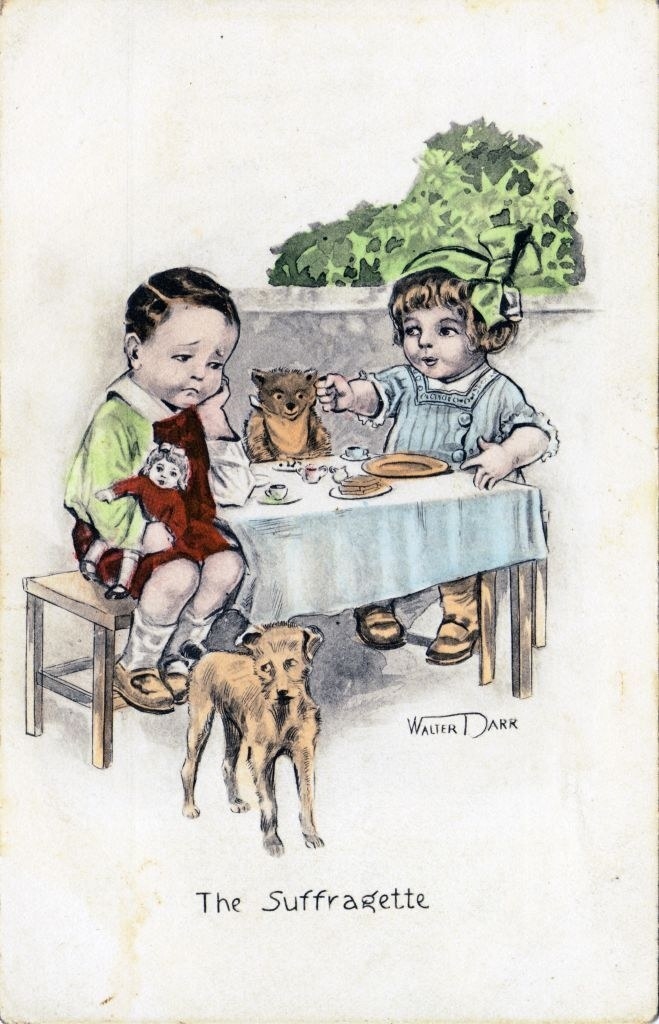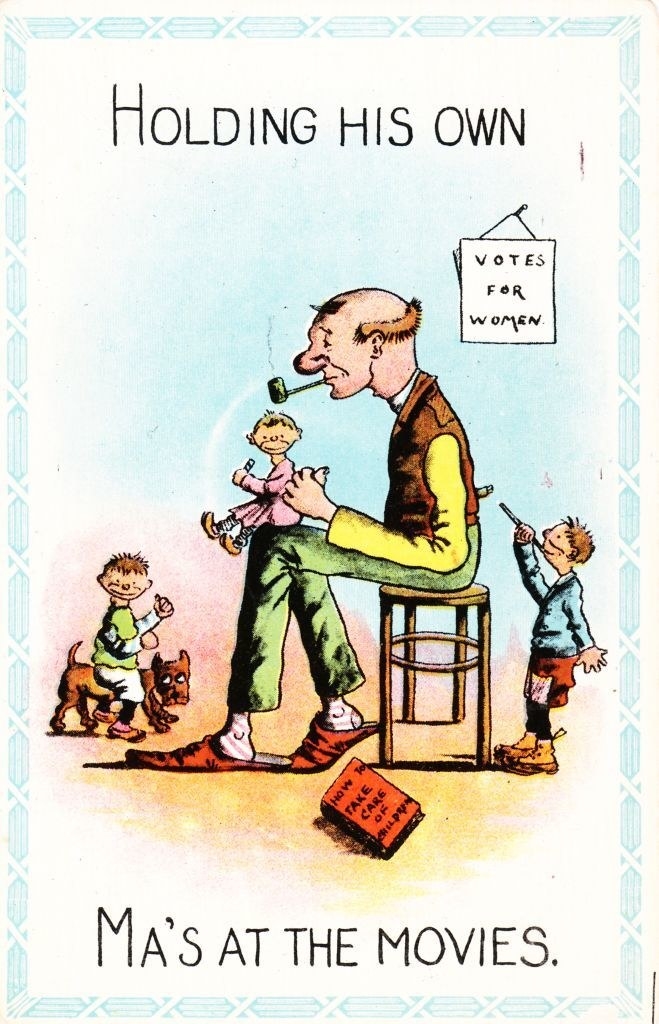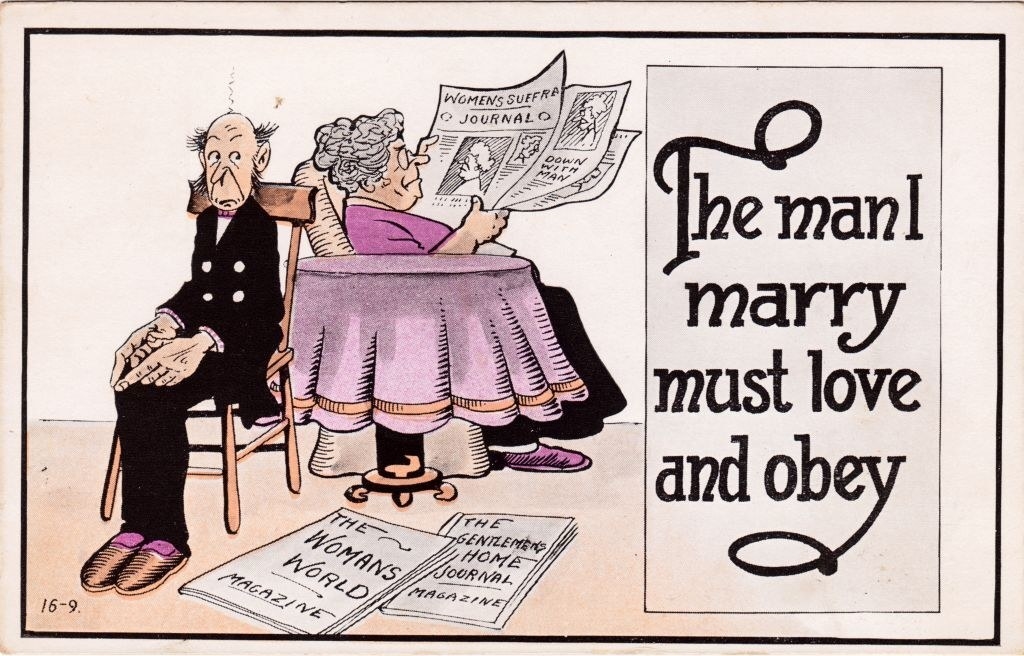 29.
Oppose woman suffrage, because who will wash the dishes and raise the babies?