"Taskmaster" Is The Funniest Show You're Not Watching, And Here Are 17 Moments That Prove It
"Do you know how I knew that you weren't an egg man? Because you opted to break into an egg with your mouth."
On the British show Taskmaster, comedians complete outlandish tasks and get judged for the way they do it. Here are 17 of the show's best moments.
The judge is comedian Greg Davies, who also has an "assistant," comedian/Taskmaster creator Alex Horne.
1.
When the task was to get a stuffed camel "through the smallest gap" and Mel Giedroyc nailed it.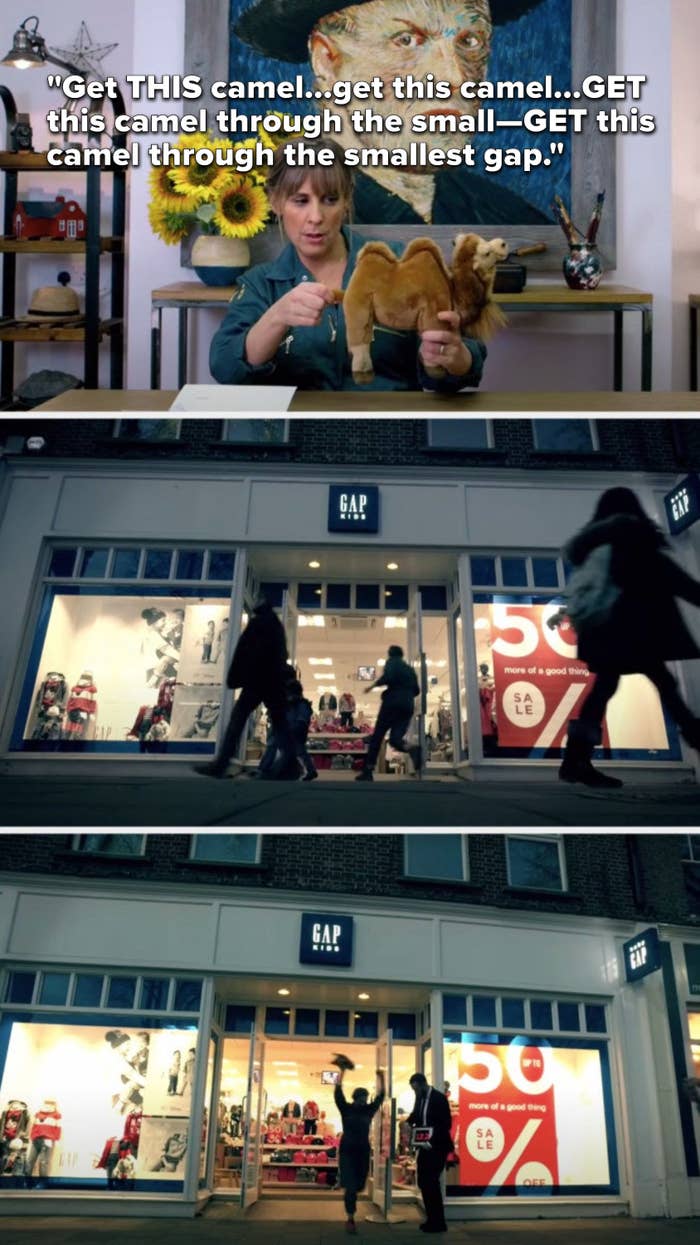 2.
When Mark Watson, and only Mark Watson, had to do a task that involved months of dedication.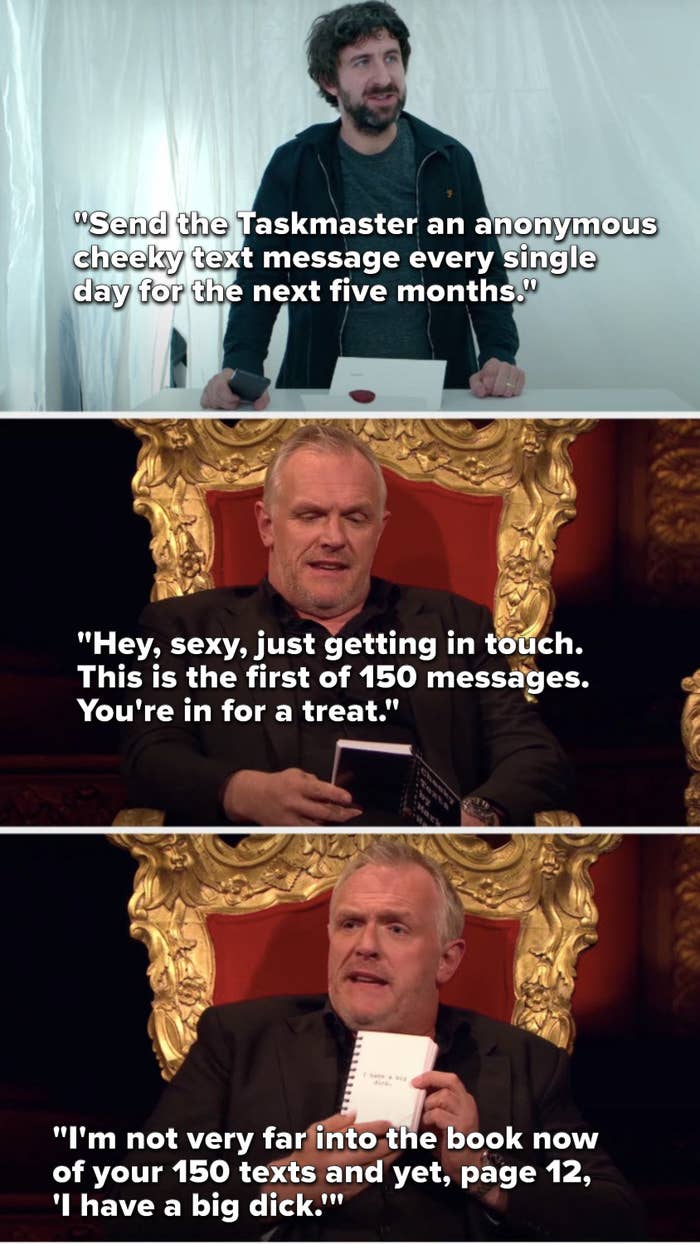 3.
When Romesh Ranganathan did something that would look impressive in reverse. (All of the following is sung.)

4.
When Jessica Knappett asked a very important question.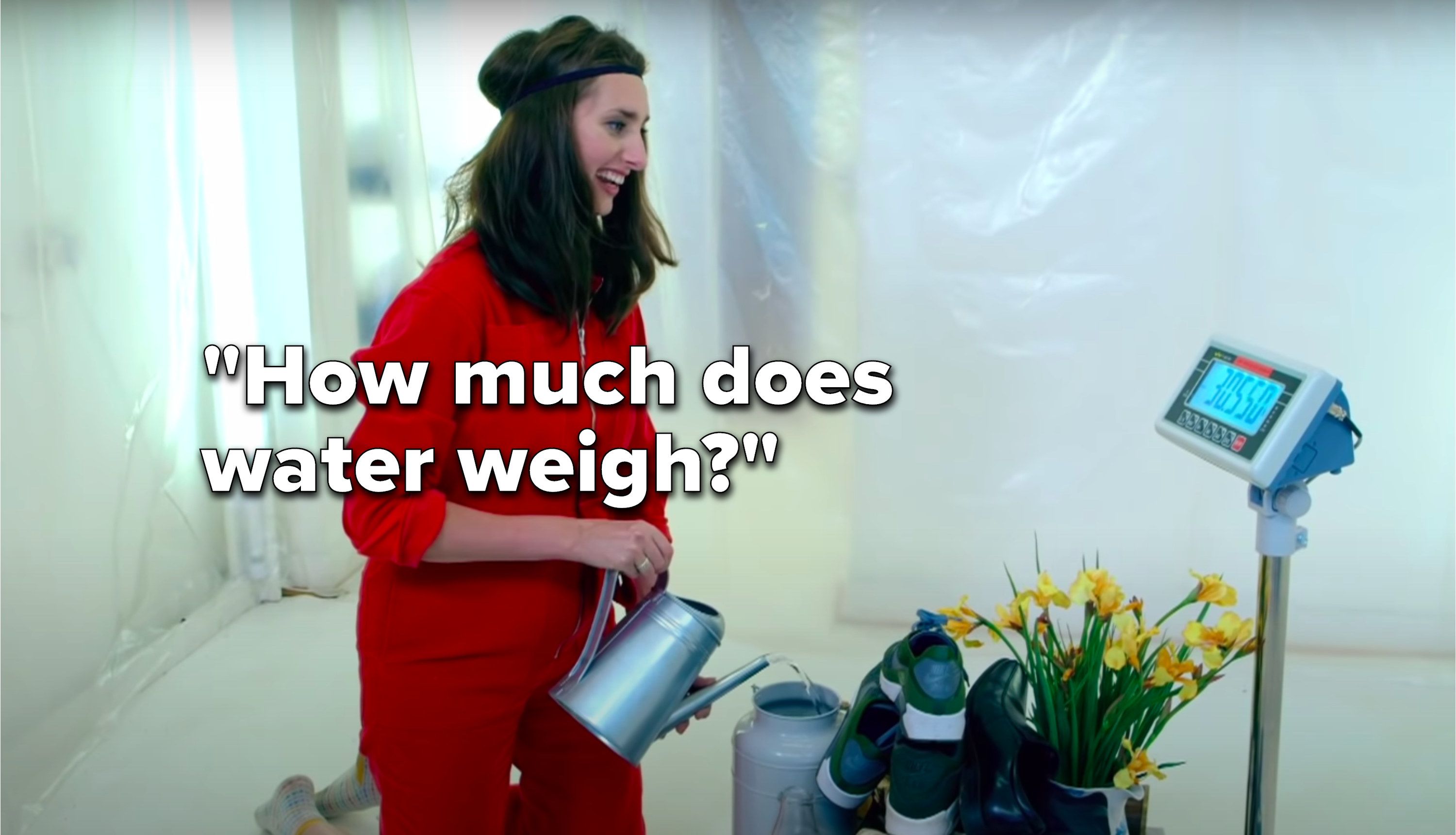 5.
When Joe Lycett, and only Joe Lycett, had to "smile at the camera with increasing enthusiasm every 30 seconds" during a task.
6.
When Daisy May Cooper got so furious at Richard Herring for not guessing her drawing was a hippo.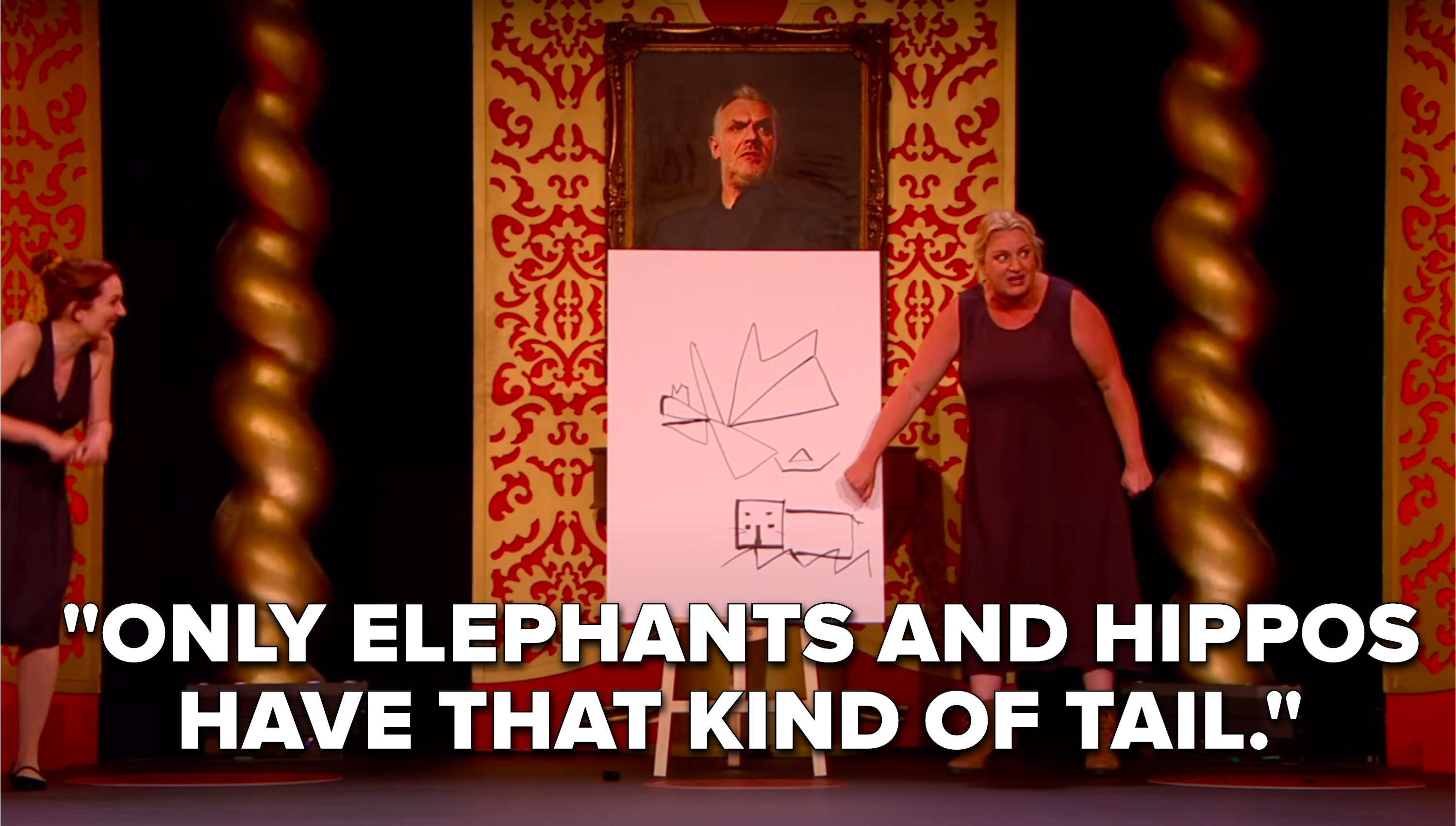 7.
When Doc Brown wasn't an egg man.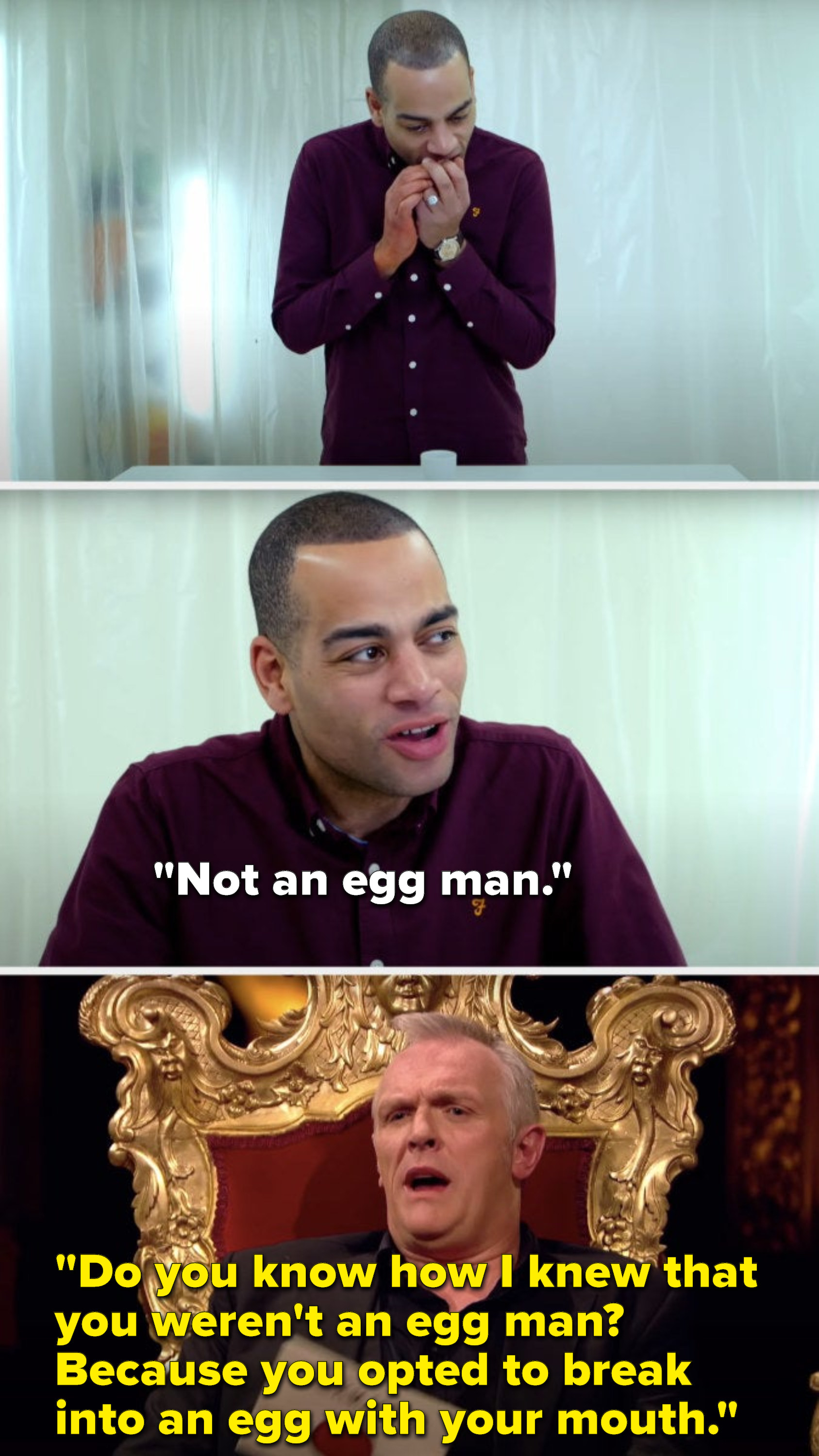 8.
When a task involved keeping yourself from being seen by Alex, and Lou Sanders put herself in a bin.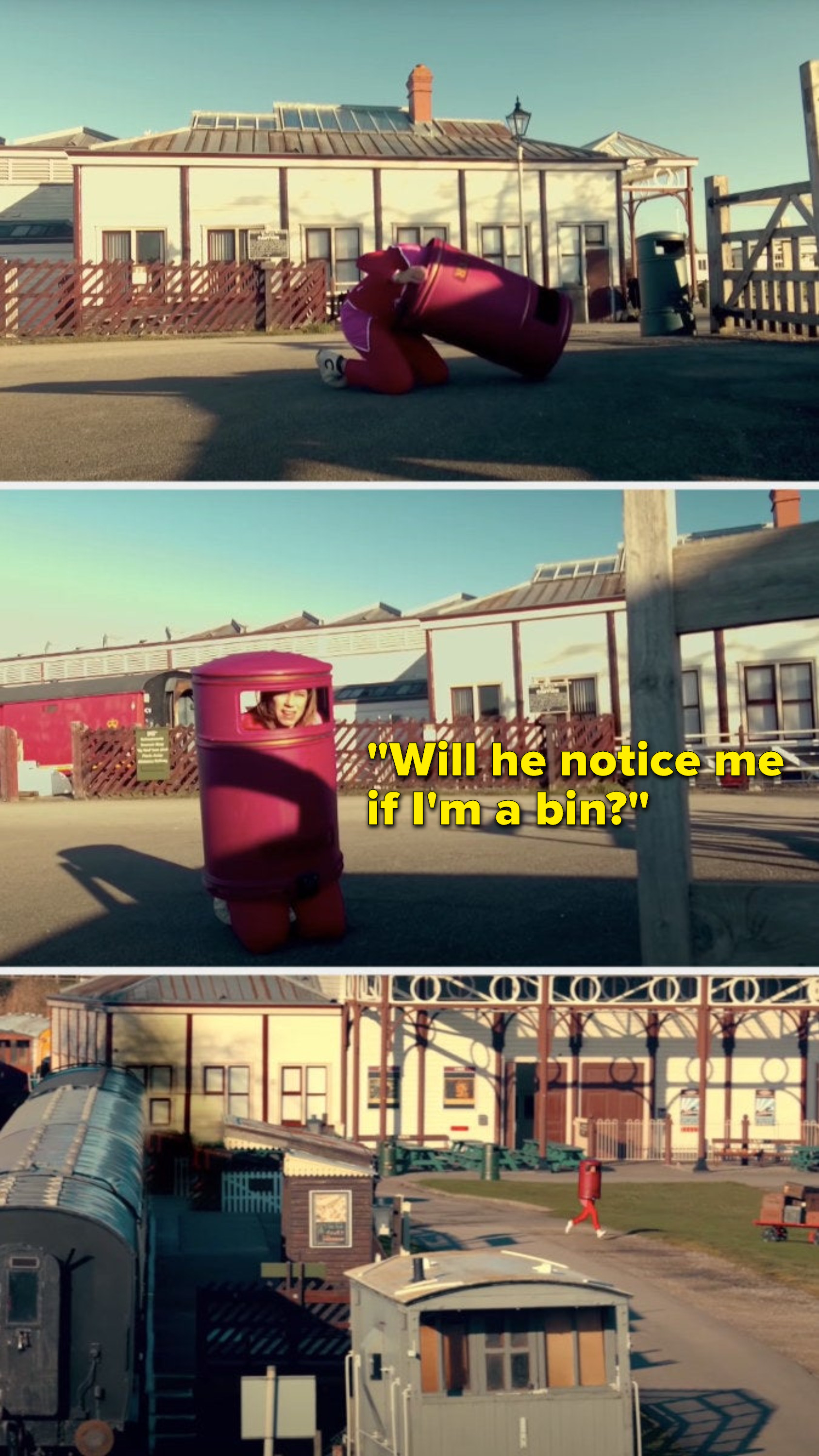 9.
When everyone was supposed to bring in the best bag, and Rose Matafeo really did.
10.
When Josh Widdicombe, and only Josh Widdicombe, had to do some very tedious tasks.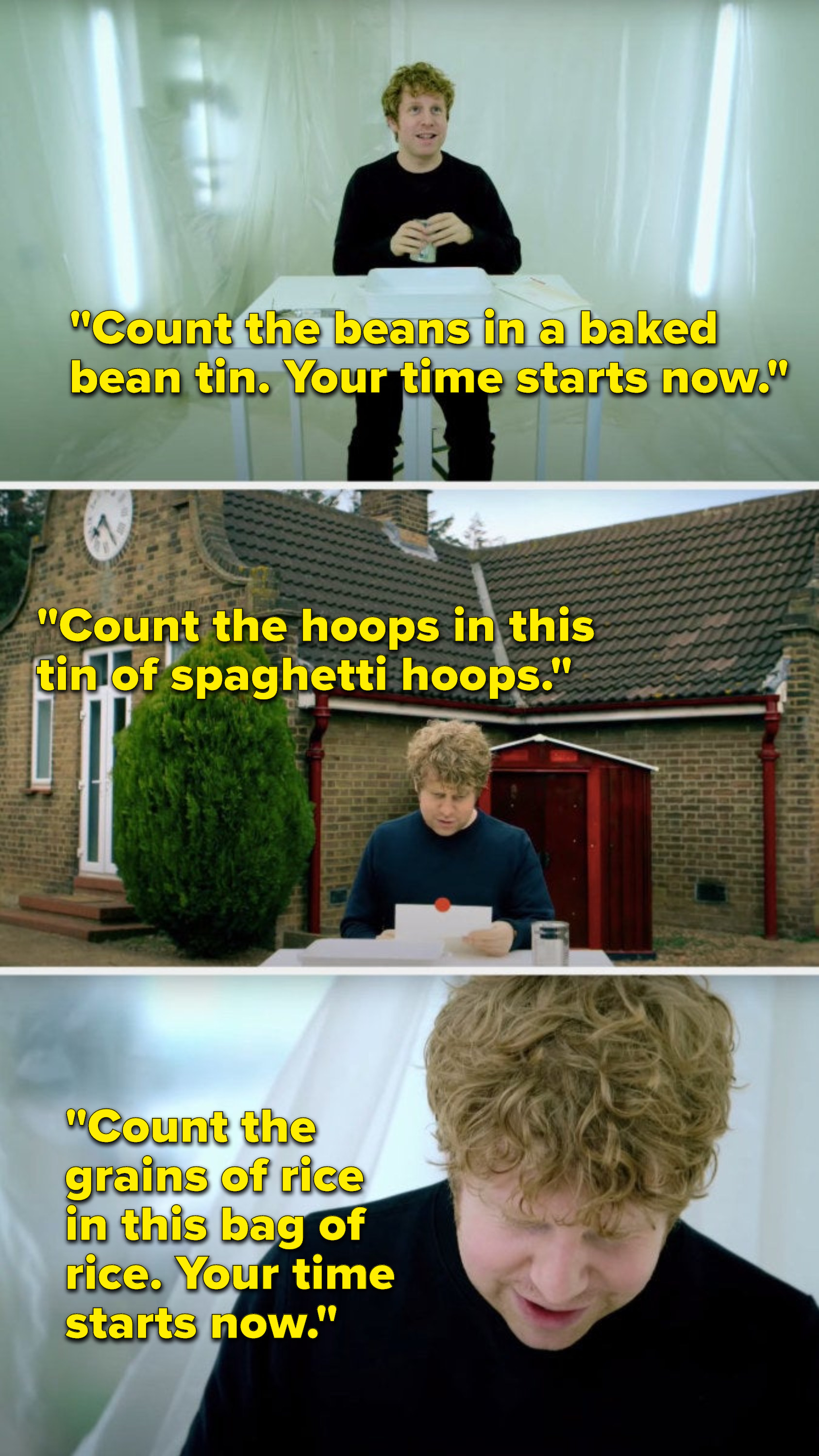 11.
When David Baddiel had to hide three aubergines/eggplants.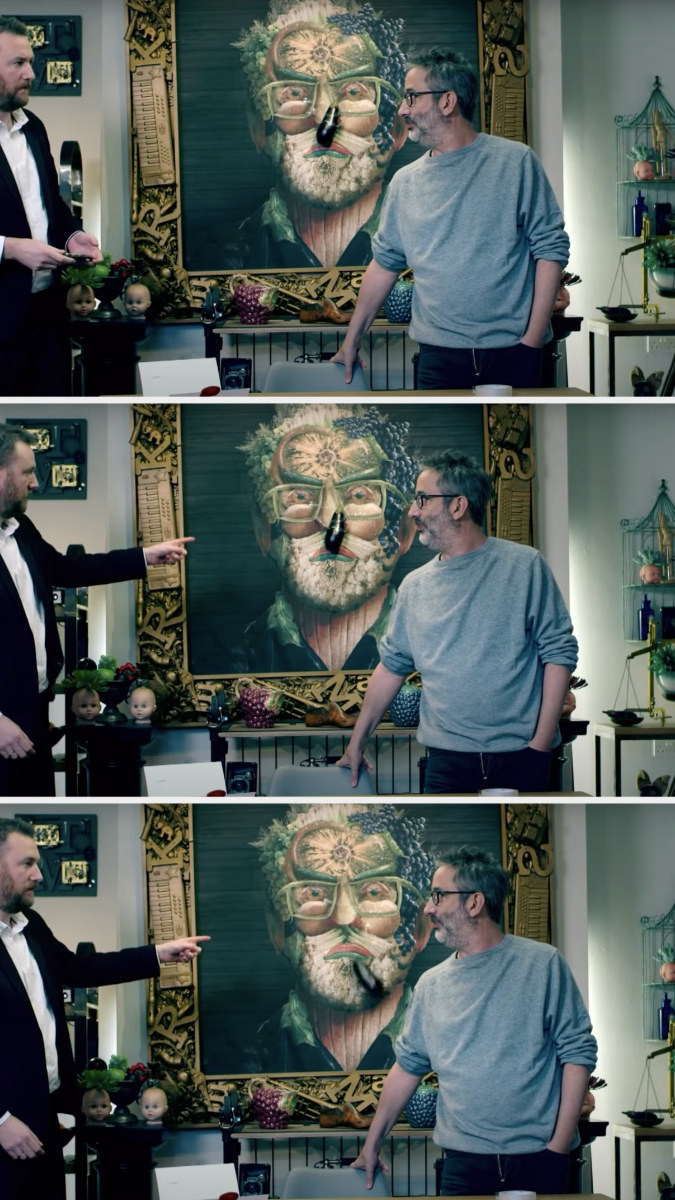 12.
When Lolly Adefope put the words "friendship is truth" into a scene she created for a task.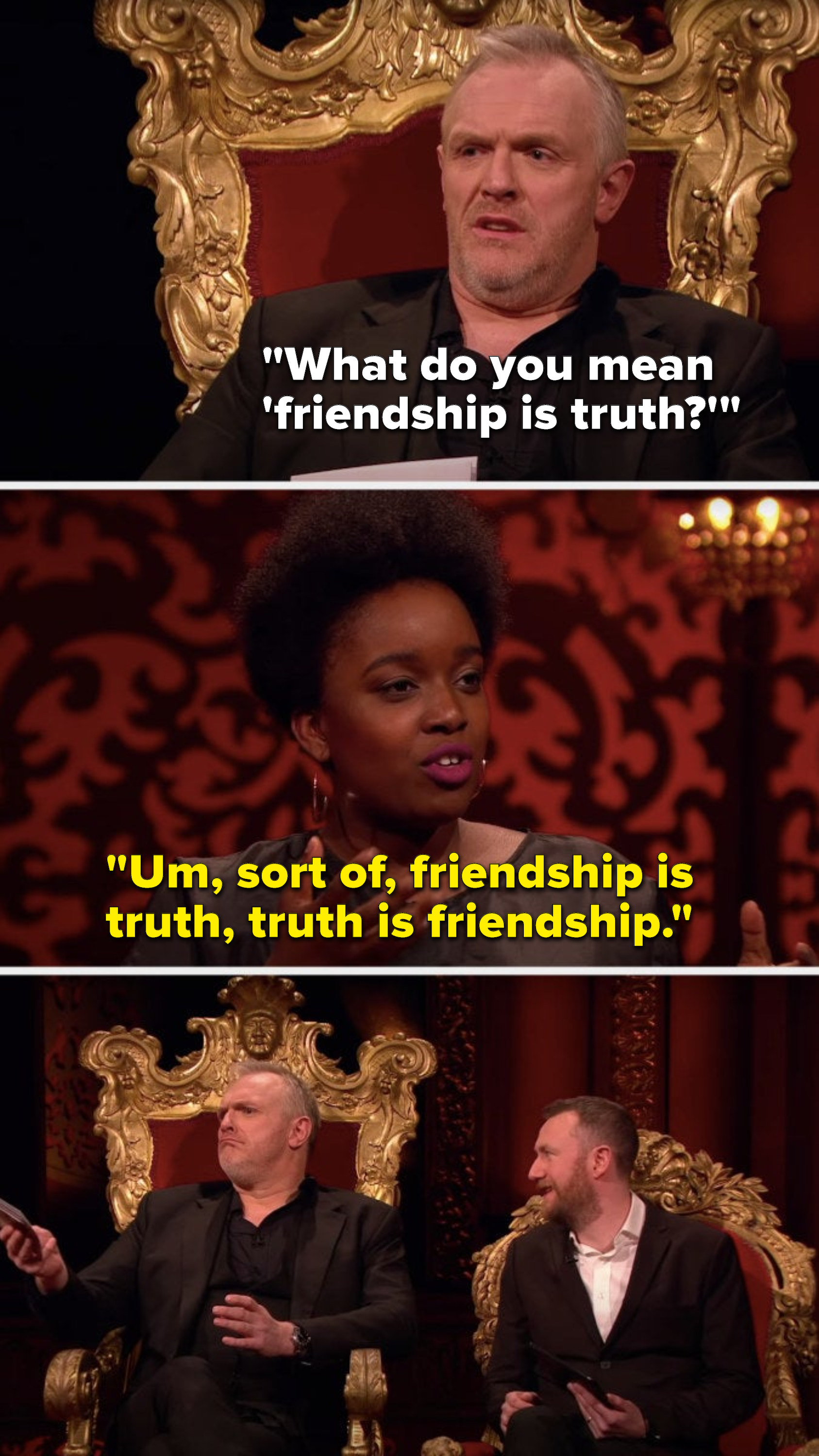 13.
When Katherine Parkinson bagged herself like a Christmas tree.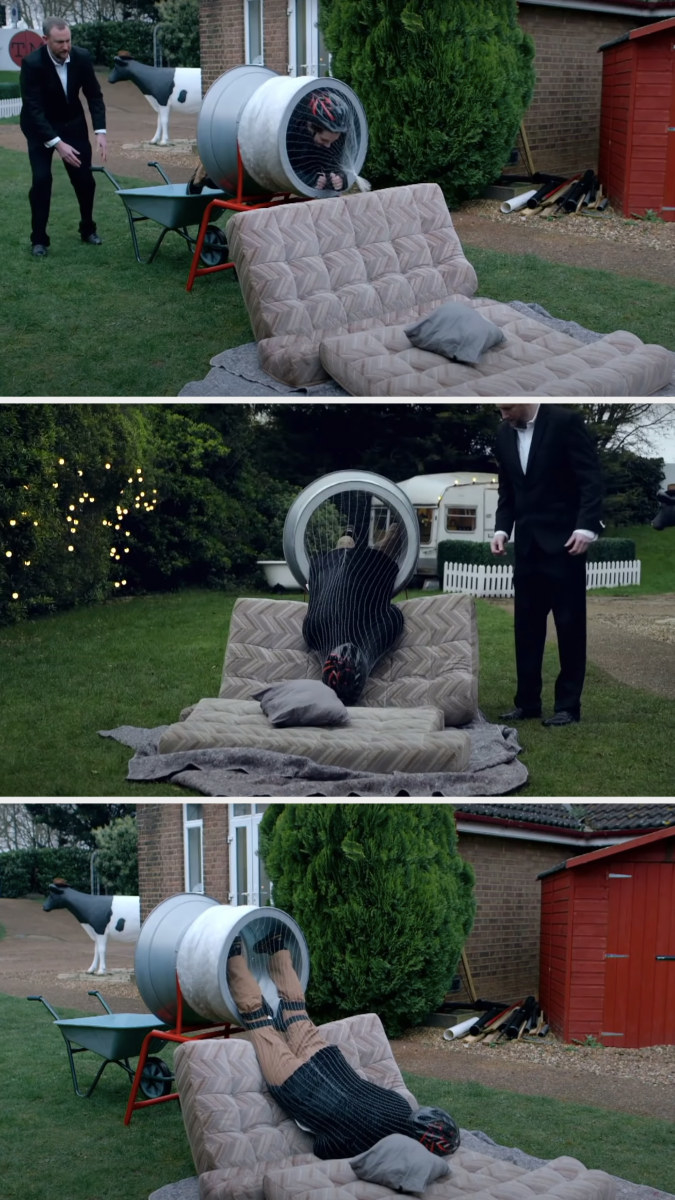 14.
When Rob Beckett created this "flag meal."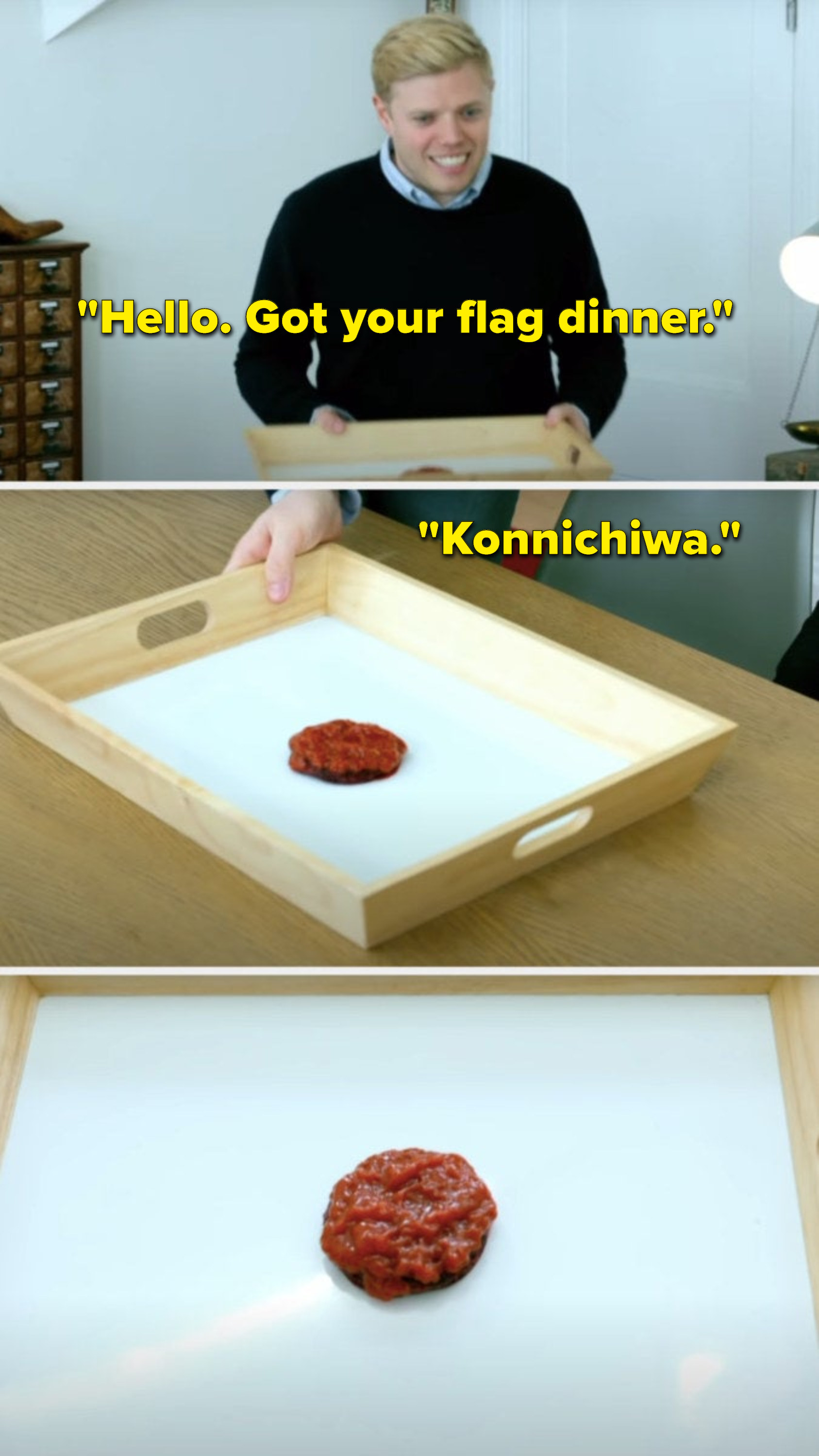 15.
And Paul Chowdhry created this one.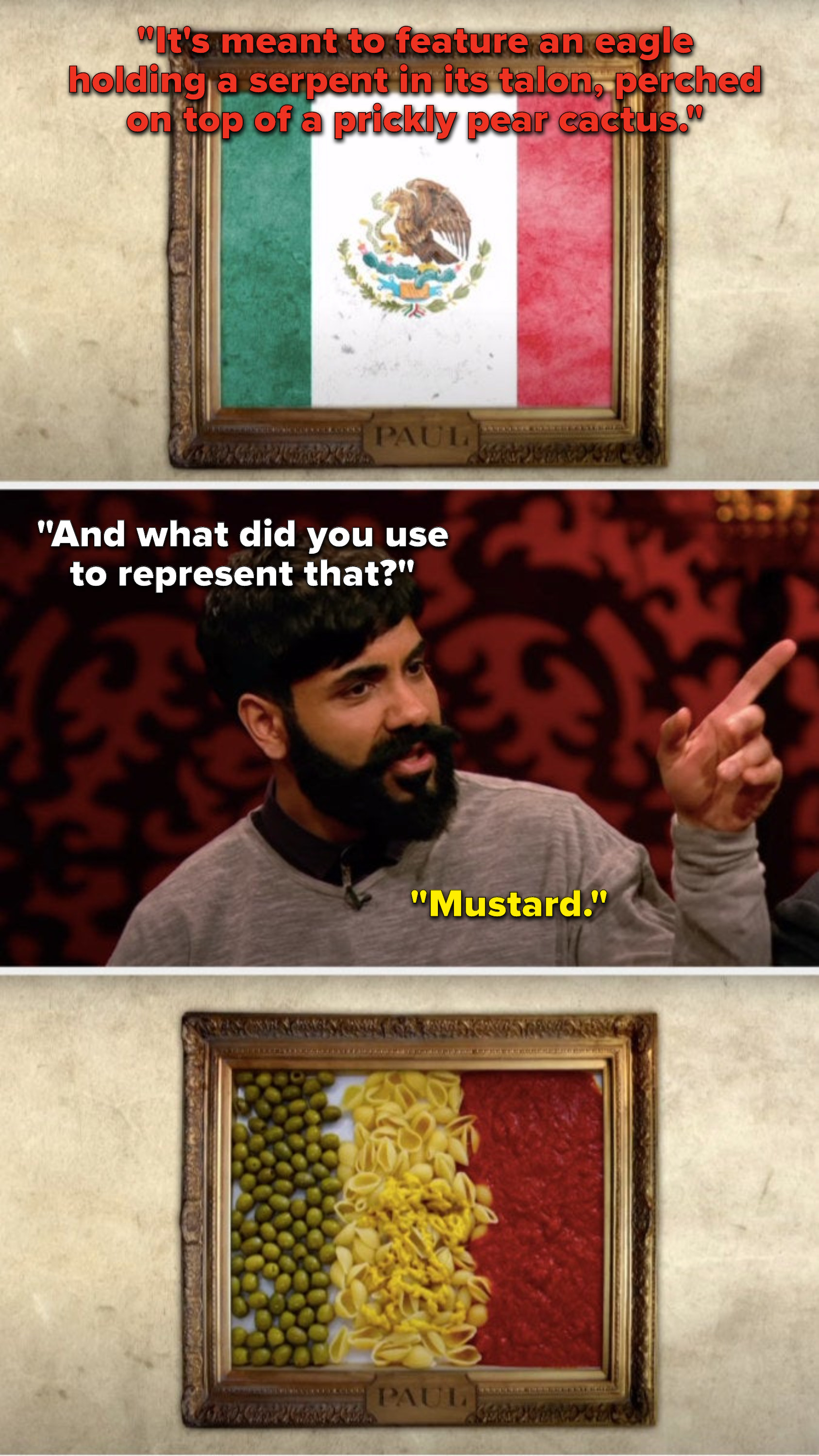 16.
When Liza Tarbuck made Alex sit on a cake.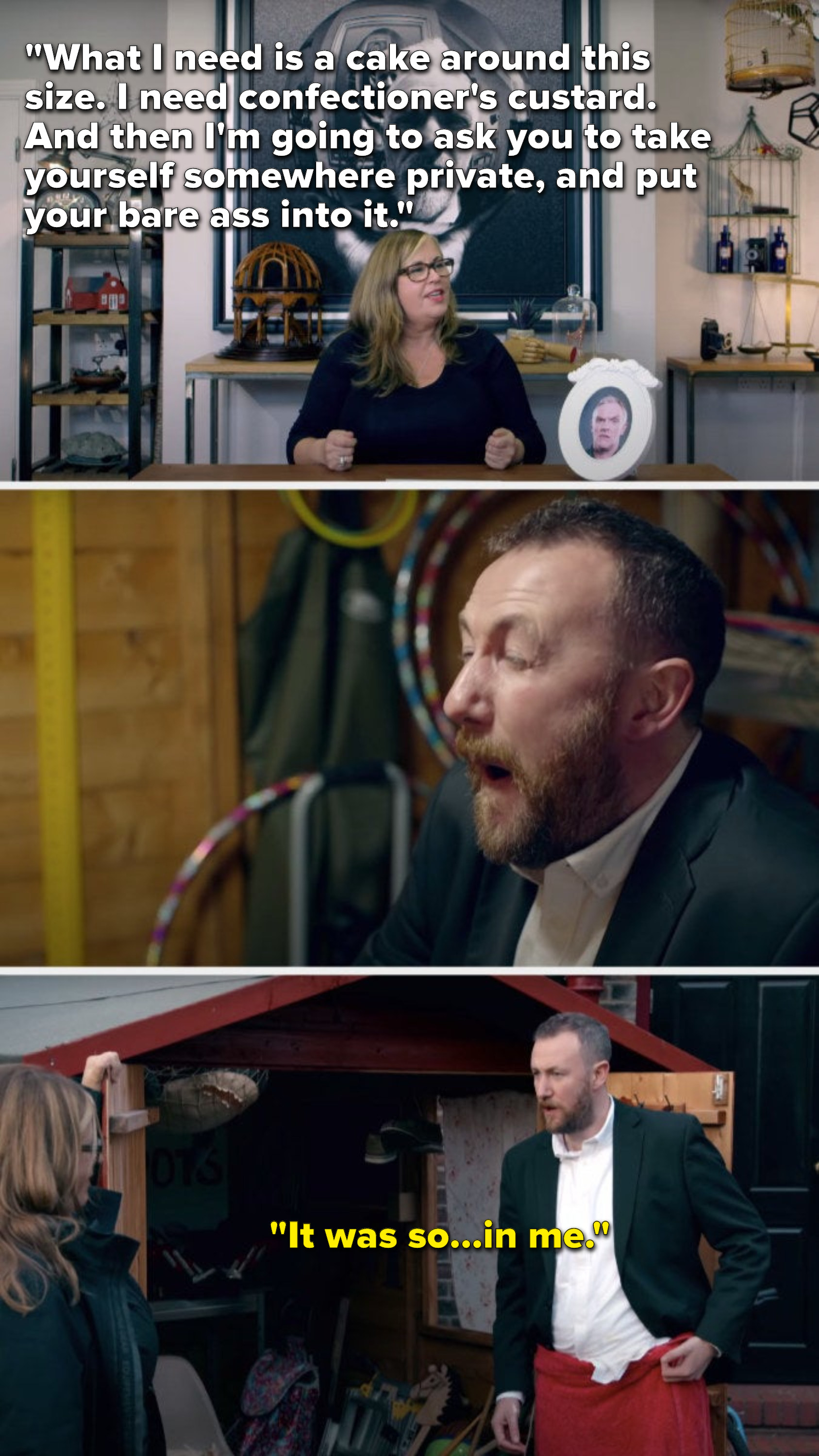 17.
And, finally when Noel Fielding interpreted the task, "Camouflage yourself."