Hair, skin, and nails: We know them, we love them, we're a little bit obsessed with the upkeep of them.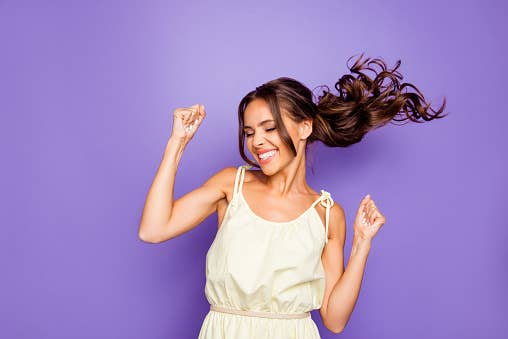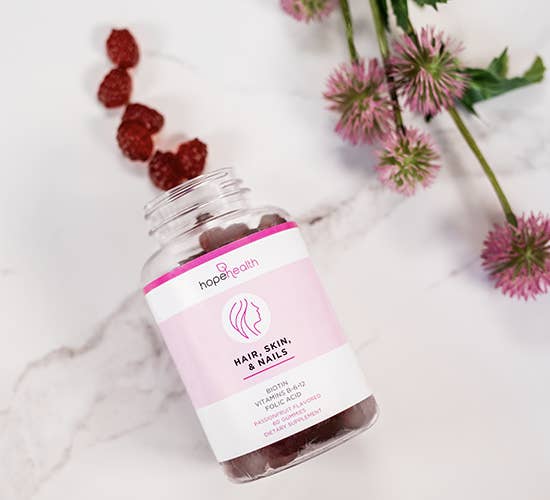 What's in 'em, you ask? Well, for starters, Hope Health's gummy vitamins contain folic acid.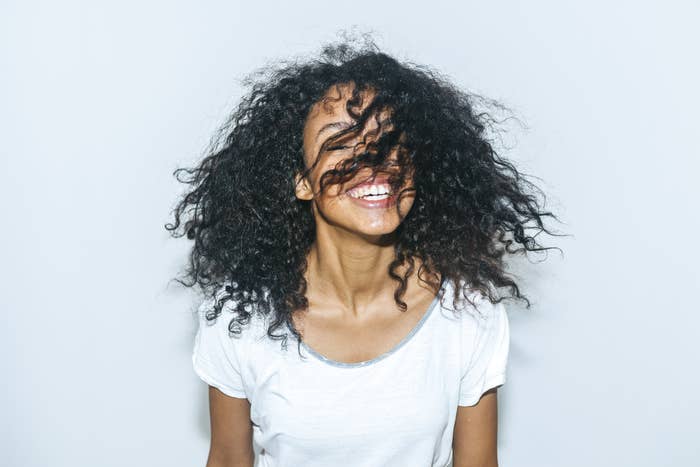 Of course, there's biotin.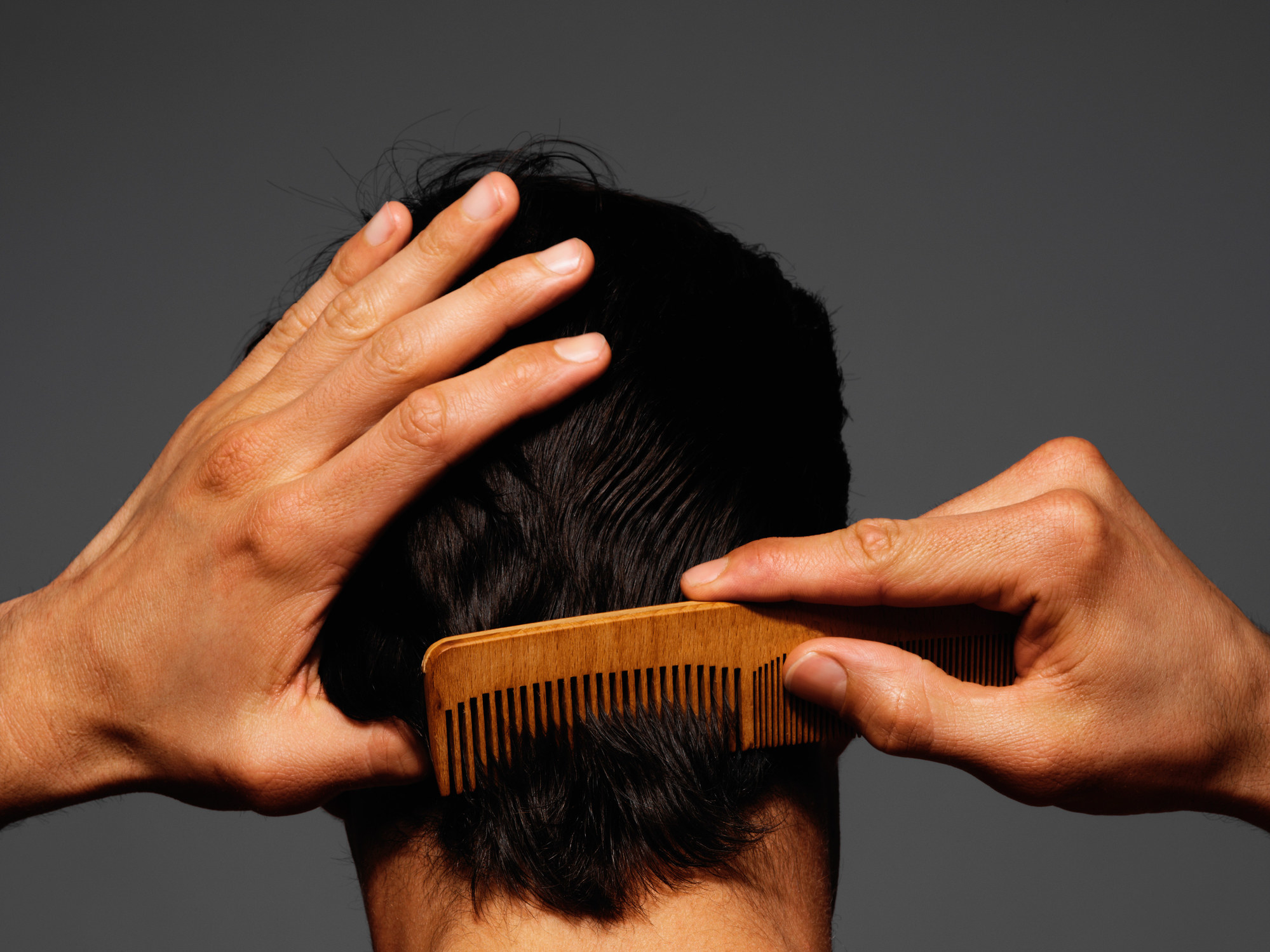 And we can't forget about collagen, either.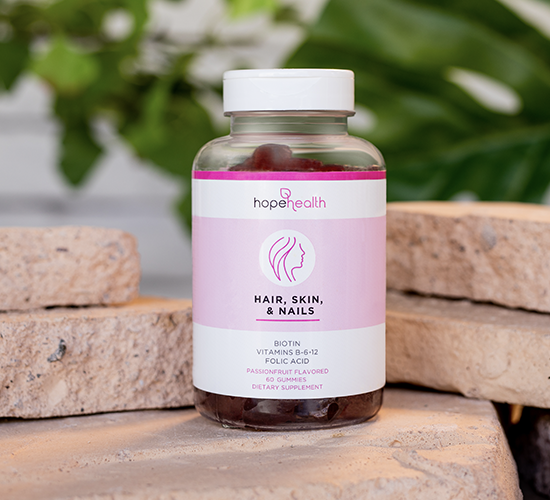 Vitamins A, C, D, E, B12, and zinc are also in the mix.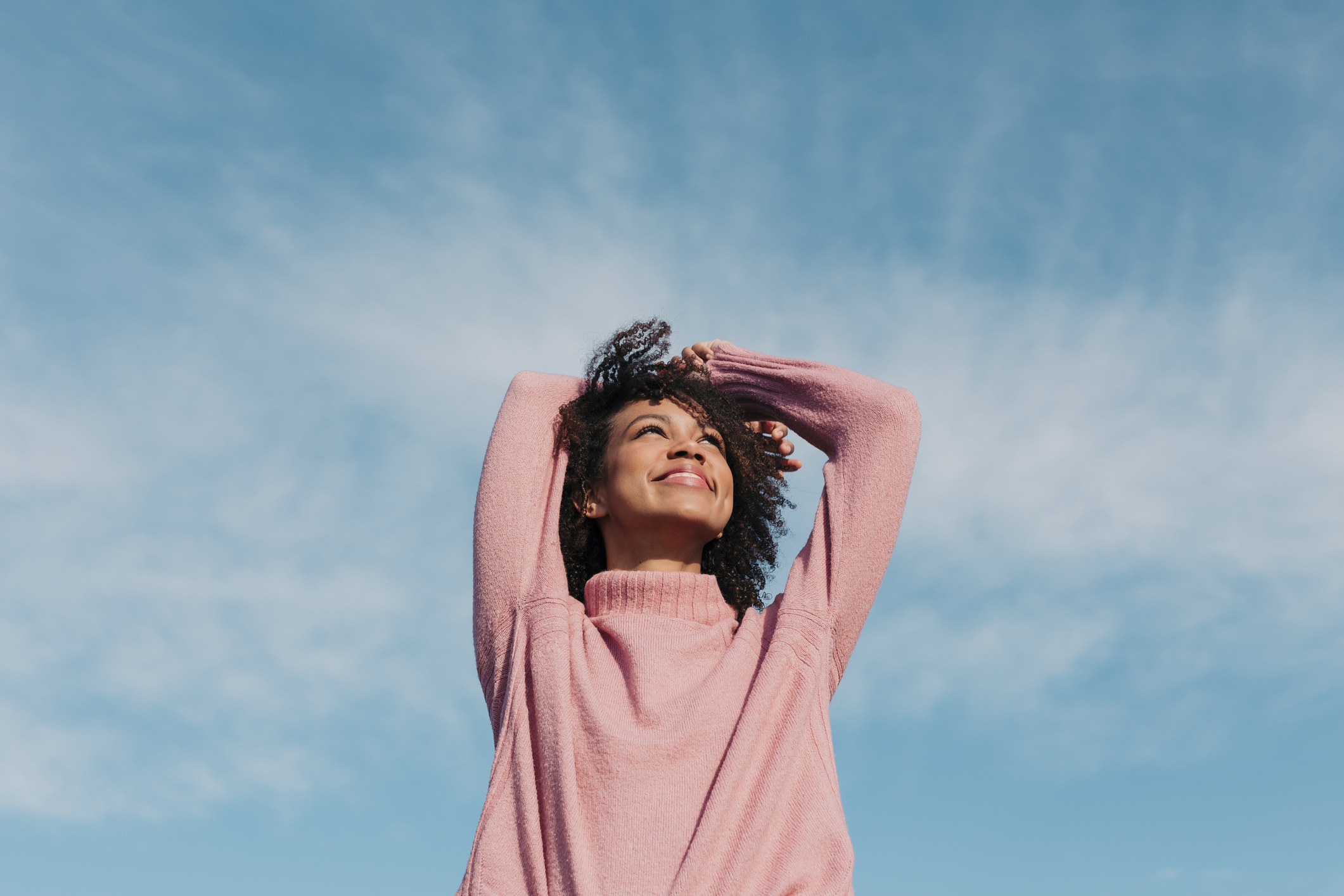 Fan of yummy flavors? They've got those too.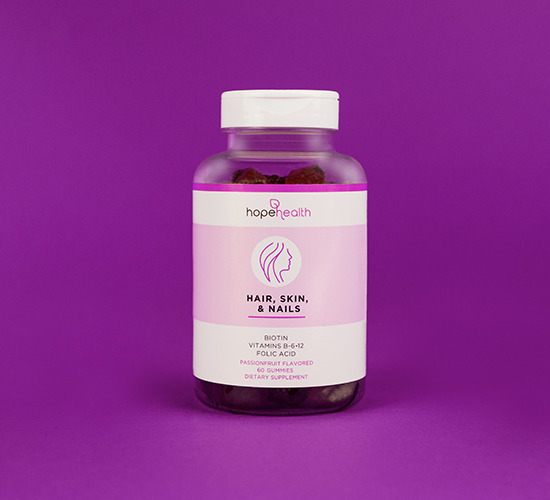 And, naturally, none of the superfluous stuff!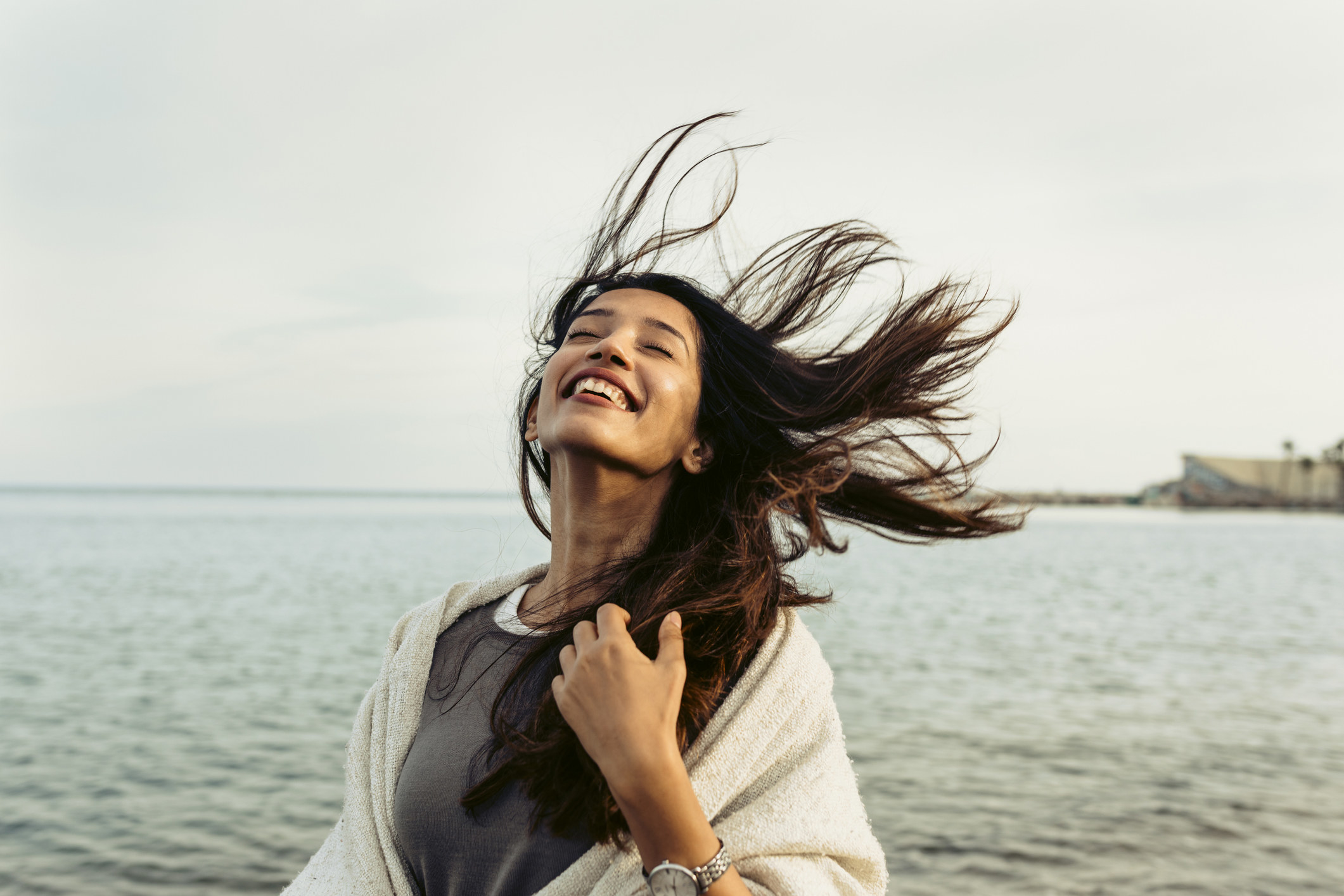 All facts provided by Hope Health.