Meet Moses, a rescue pit bull and star of YouTube series Life in the Dog House. Moses, aka Mr. Mo, was recently diagnosed with spinal cord cancer and given 4 weeks left to live.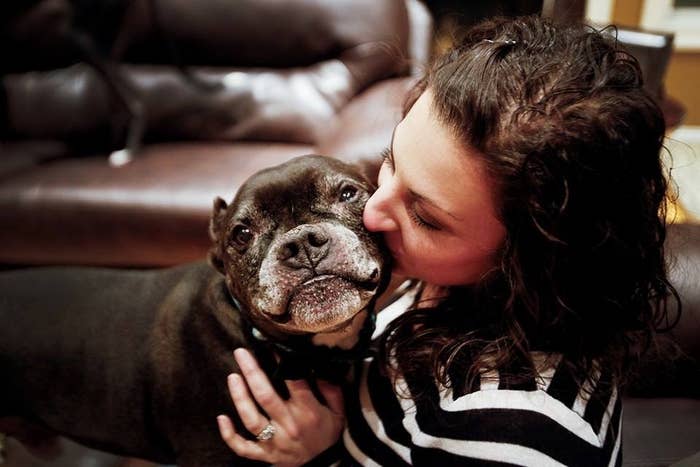 Since his diagnosis, owners Chris and Mariesa play Aloe Blacc's 'The Man' for Moses every morning when he gets up and every night before he goes to bed. In this video, the whole family joins in on the fun singing Mr. Mo's personal fight song!
One of Mr. Mo's greatest talents is his cooking ability, which he confidently demonstrates in his doggy cooking show, Cooking with Mo. In his most recent segment, Mr. Mo whips up Puffy Buffet Bites for the entire family!
Even though he's a celeb in his own right, Moses is a big admirer of Ellen DeGeneres. In this video, he tells us why he wants to be on The Ellen DeGeneres Show!
Show your support for Mr. Mo on social media using the hashtag #GoMrMo.