OK so this video is kind of a lot...here's the takeaway: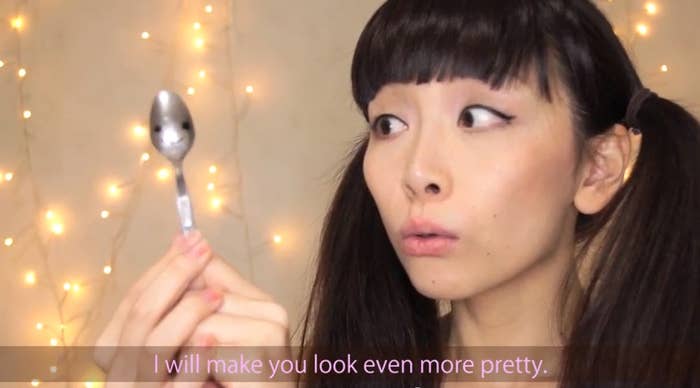 Applying eyeliner - Step 1: Create the perfect wing tip using the straight edge of the spoon.
Step 2: Use the outer edge of the spoon and then fill in your wing tip.
How to curl your lashes: Use the curve of the spoon as a makeshift lash curler.
How to apply mascara: Use the curve of the spoon to create a mess-free mascara experience.
And it fits right into your make-up bag!
Thanks, talking spoon!