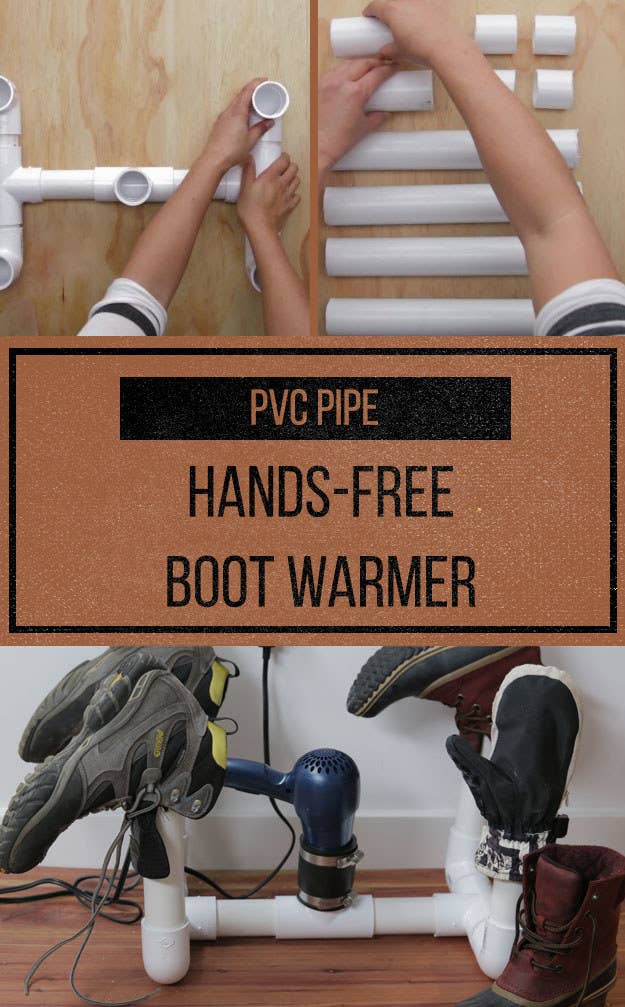 Supplies
PVC pipe
4 PVC 90º elbow
3 PVC tee pipe
PVC cutter or saw
Power drill
Measuring tape
DWV flexible PVC coupling
Hair dryer
1.
Measure and cut 4 2-inch pieces, 2 5-inch pieces, and 4 11-inch pieces of PVC pipe.
2.
Drill a few air holes into each 11-inch piece.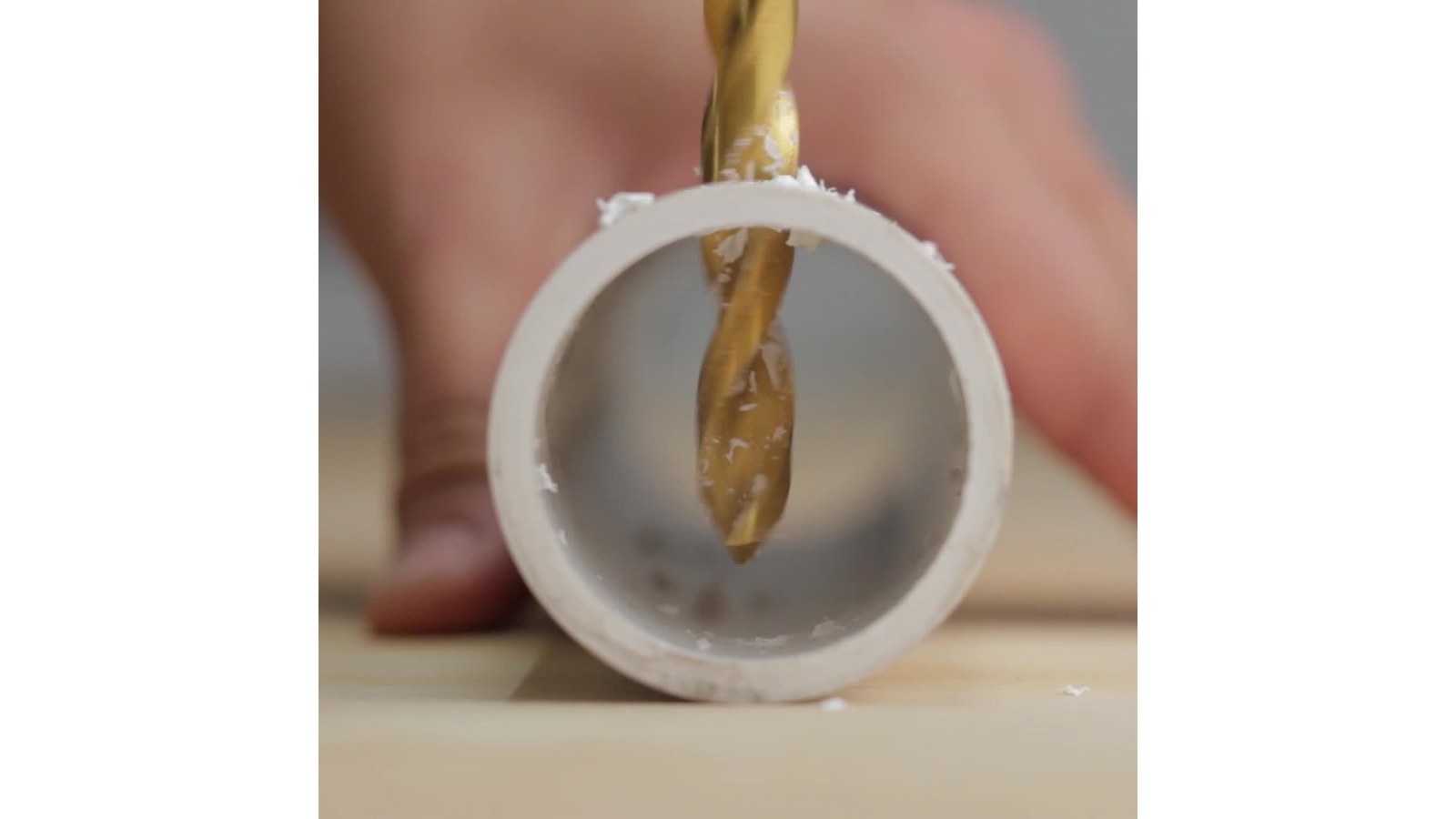 3.
Fit the 5-inch pipes into the tee pipes to create the base. The middle tee should face upright.
4.
Fit the 2-inch pieces in the open tees and attach the elbow pieces so they face upright.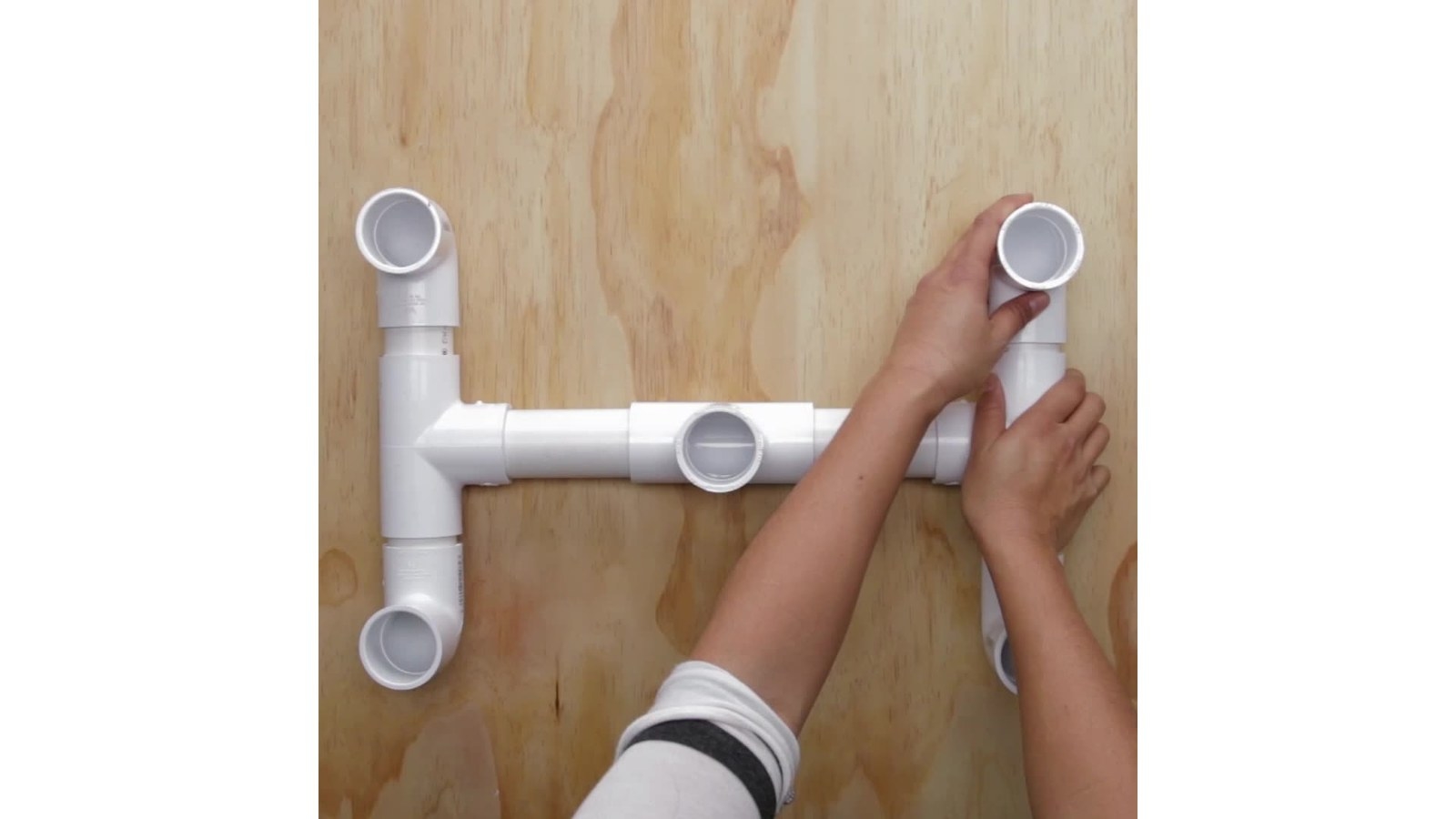 5.
Fit the 11-inch pieces into the elbows.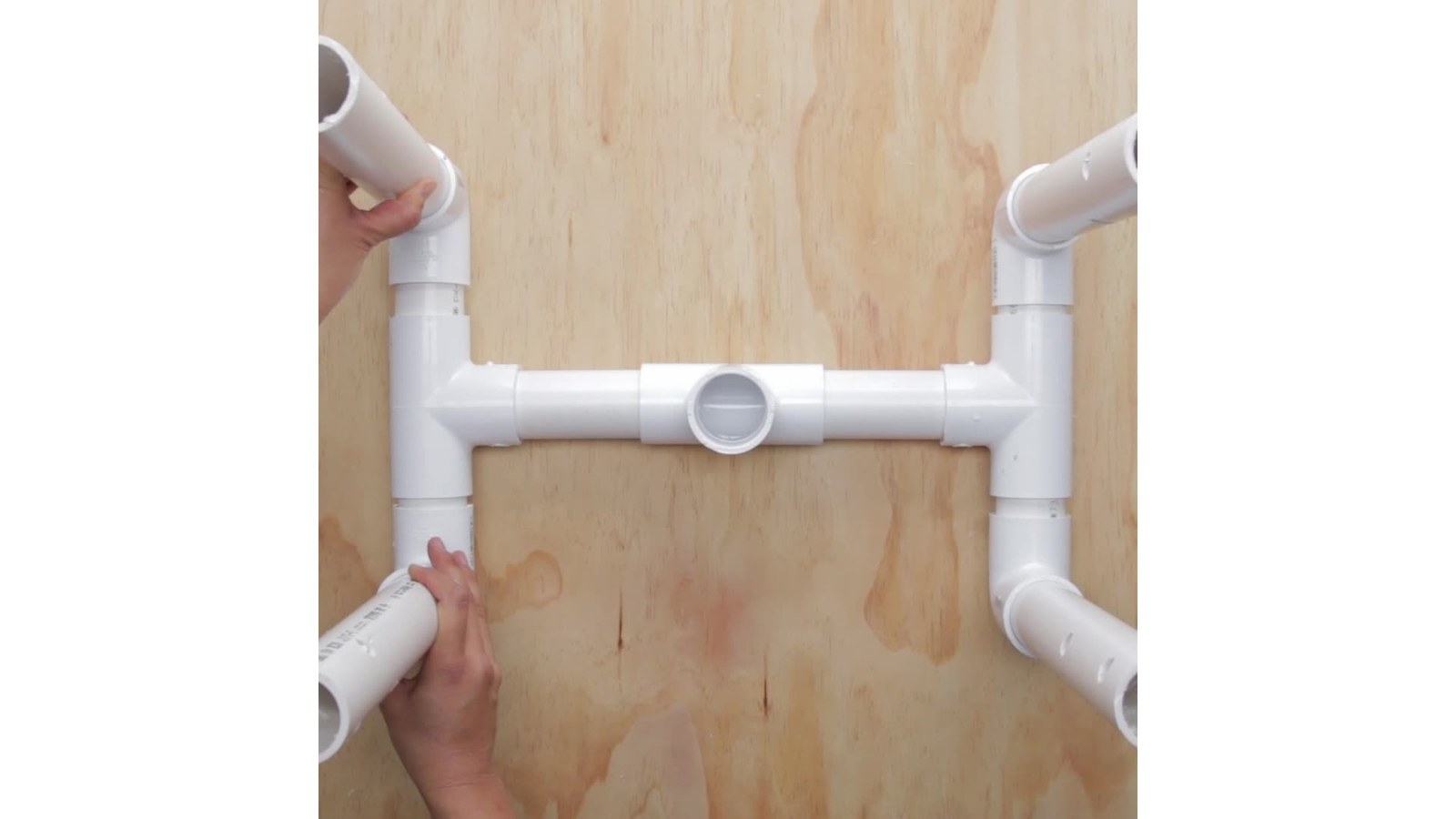 6.
Attach the coupling piece onto the middle tee pipe and tighten the bottom screw.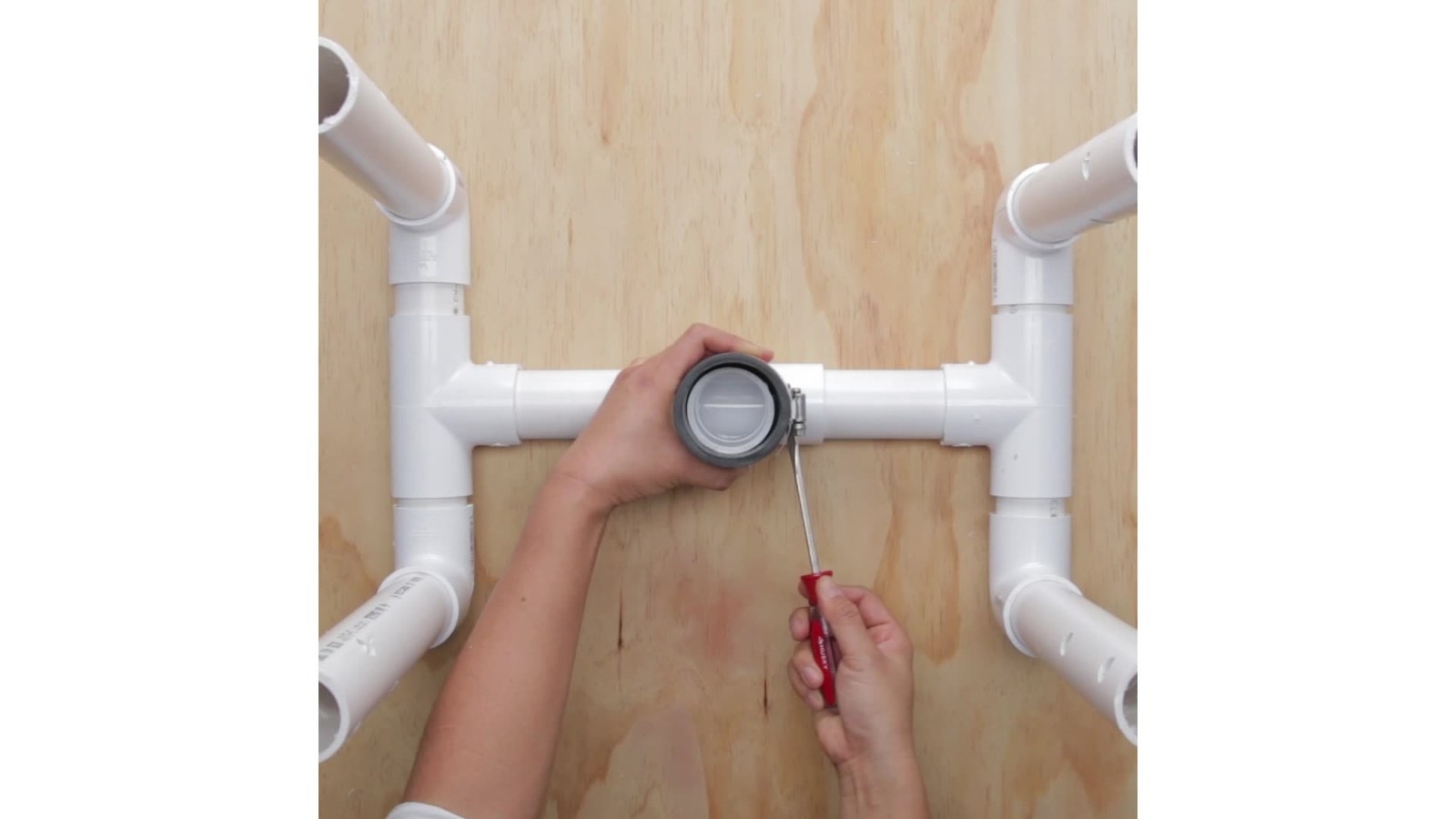 7.
Place the hair dryer into the top and tighten the coupling again.
8.
Place your boots on the 11-inch pieces and turn on the blow dryer.